Honda City is among most affordable and most know cars in India and Pakistan. Indian and Pakistani community prefers this vehicle because of its decent looks, high fuel efficiency and for comfortable and smooth ride. Honda city is also among one of the most selling vehicle by Honda in India and Pakistan. 4th Generation of Honda was debuted in 2014 and was face lifted in 2017 and now there are expectations that 5th generation of City may revealed at the end of 2019 and gets on sale in 2020.
In Pakistan Honda city is available with 1.3L and 1.5L engines while the 5th generation is expected to have more powerful engine as well as having hybrid capability. Honda city is already among best fuel efficient vehicles that gives about 17.8 kilometer per liter with 1.5 liter engine and 119 horse power, if it combined with Hybrid technology in future than city may gives up to 22-25 kilometer per liter fuel efficiency  that will also beat Suzuki Ciaz 1.5 liter in fuel efficiency. This will surely bump the sales of city more than before.
Read Also: Hyundai Nishat Vehicles Availability in Pakistan – Update – 2019 News
Another engine expected to be available in next generation of Honda city is 1.0 liter turbo petrol engine that may expectedly deliver 130 HP with 200nm of torque, but there are no details if this new turbo engine will be available for India and Pakistan or not.
Price will surely increase for upcoming 5th generation Honda city but this increase in price may not affect the sales of city all because people always prefer Hybrid vehicle with high fuel efficiency while having smooth and comfortable ride.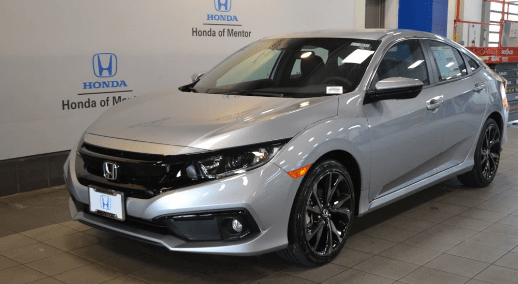 Read Also: Honda Passport New competitor in small category luxury SUV Market – 2019 News
As there are no pictures available for 5th generation of Honda city but expectations are that it will be similar to New Honda civic while having same sleek design and body.