Acura RDX 2019
Acura introduced its first luxury car RDX in luxury crossover SUV class in 2006 and initially it was manufactured on the similar platform that was used for manufacture of Honda Civic and CR-V but the recent generation of Acura RDX is manufactured on Acura's own platform. The 2019 model of Acura's RDX is its third generation car with front engine, front wheel drive option and all-wheel drive option offering a ten speed automatic transmission. The 2019 model of Acura's RDX was available for purchasing on June 1, 2018. The 2019 Acura RDX made its way in people's heart by getting a fifth number in Luxury Compact SUVs and it scored 8.8 out of total ten by considering its performance, interior, safety features, reliability and quality.
The 2019 model has been completely redesigned with so many new technological features, posh and spacious interior, outclass performance and adept handling. It has best blend of both quality and value in its class and it has been awarded with best family SUV luxury car of 2019 because there is enough passenger room and cargo area inside the cabin and it provides best safety features. There is only one trim option in RDX but it comes with three packages including Technology package, A spec package and Advance package.
Powertrain of Acura RDX :
The 2019 model is powered by two liters four cylinder turbo charged engine generating a horsepower of 272bhp and torque of 280lb-ft and offering a ten speed automatic transmission with an acceleration time of seven seconds which is considered to be a bit slower than its competitors but better than the previous models of RDX. It offers four driving modes to the drivers which includes Comfort mode, Snow mode, Sport mode and Sport plus mode. The Sport plus mode will increases the accelerator response and firm steering wheel performance. All modes offer quick, smooth steering wheel and firmly tuned standard suspension and turns around corners easily with athletic finesse handling. The mileage of RDX is not much appealing and it gives a mileage of twenty seven miles per gallon on highways and twenty three miles per gallon in city. The 2019 RDX has been rated a G that means good rating by IIHS. The handling of Acura RDX is not much like the sports car handling but it can tolerate all imperfections of road easily without doing any trouble.
Exterior and interior features:
The body design of Acura RDX 2019 adds more aggressiveness in its body design. The body material is made of high strength steel and it made it forty one pounds lighter than the previous generation. There is a shield grille with A badge on front like other models and the diamond shaped LED headlights assists sideways on the grille and the LED fog lights are fixed into the air vents on both sides of frontal fascia. The back of the car is also attractive with LED tail lights that resembles an Easter egg.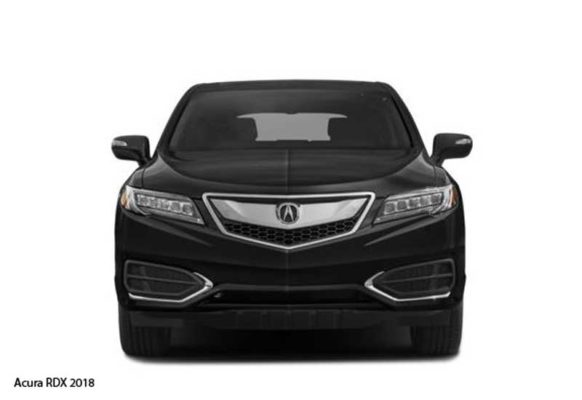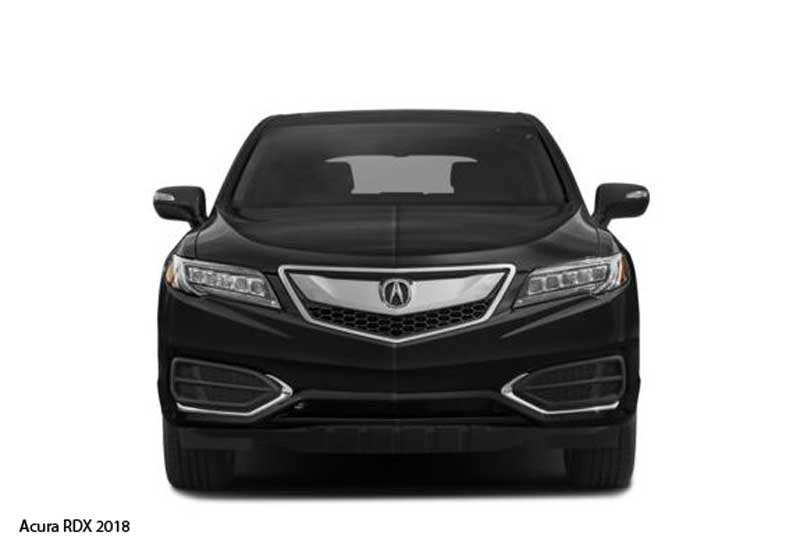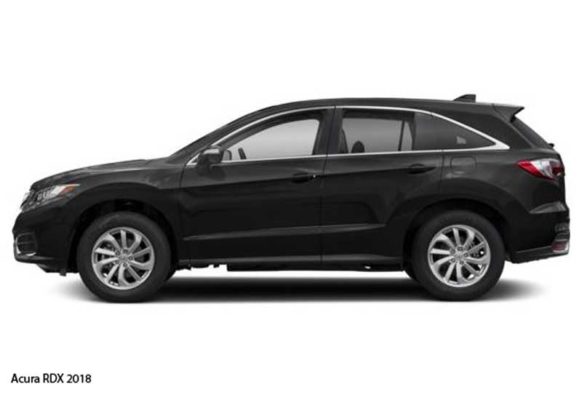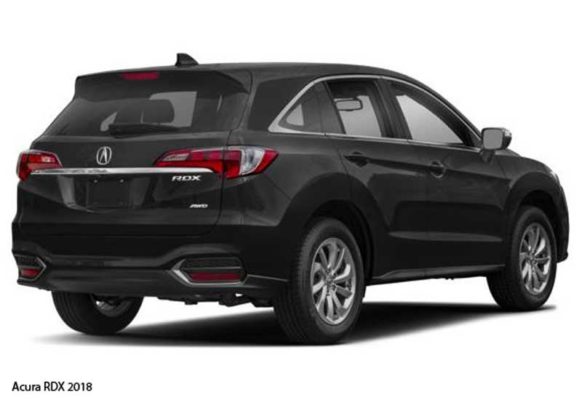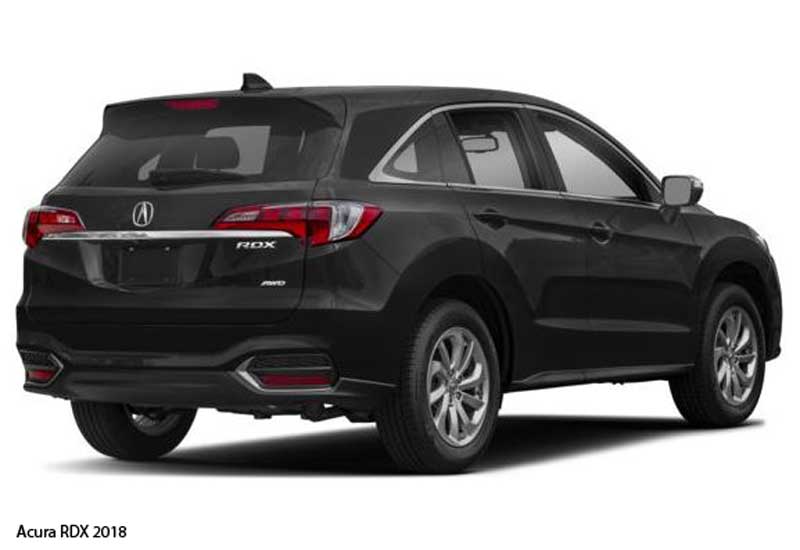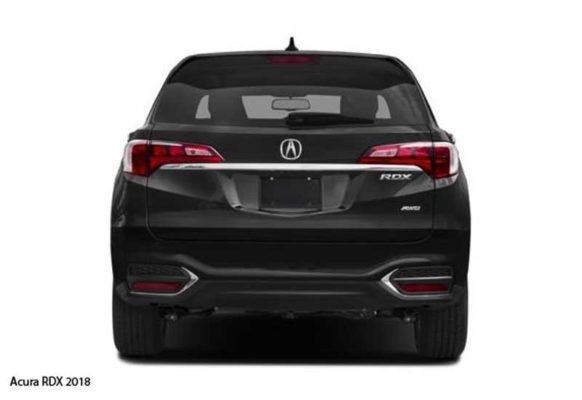 The inside of the cabin is also very sporty and modern with red and black leather upholstery and the panoramic sunroof that adds mesmerizing feeling inside the cabin by brightening the passenger room inside. There is a central stack which features both audio system and climate control system. There is enough room for the passengers and there is enough room for drivers too because it provides comfortable positioning for drivers and provides a wide range of visibility. It also provides enough cargo area for carrying luggage. It offers 31.1 cubic feet of cargo area behind the rear seats and the area can be increased by folding the back seats. There is a 10.2 inches screen mounted on the dashboard being controlled by the touch system but the touch pad system is very frustating. The infotainment system is compatible with Apple Car play but the Android Auto is not available in Acura's hardware yet. It provides all basic safety features to the customers. Some of them are as following; lane keeping assistance , adaptive cruise control system, automatic emergency braking system, 360 view camera, blind spot detection and driver's assistance program. Insurance institute for highway safety has declared it safe vehicle for driving on highways.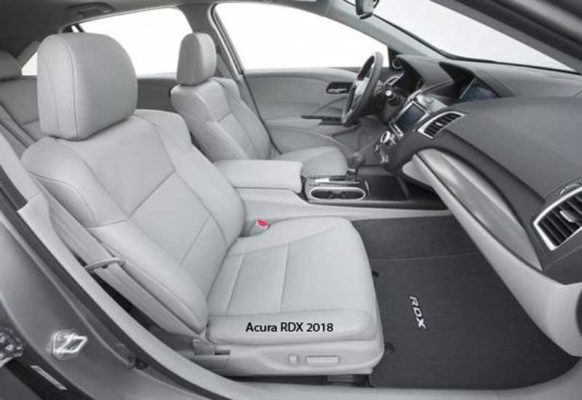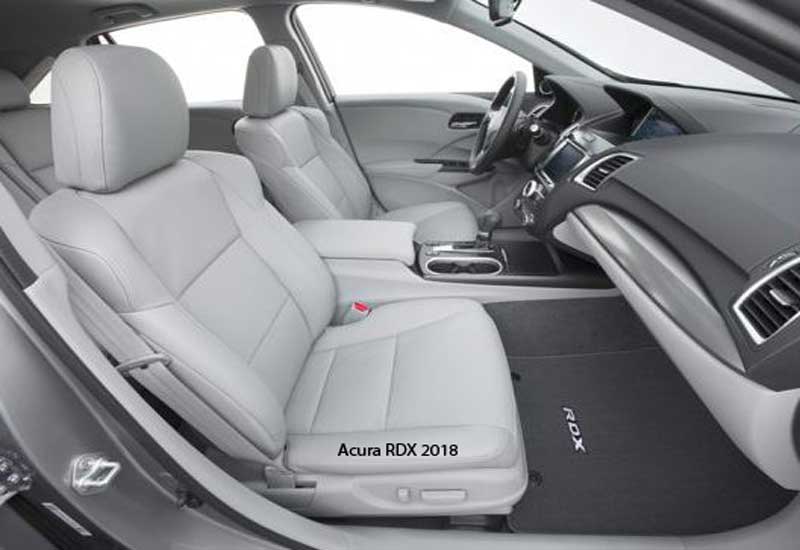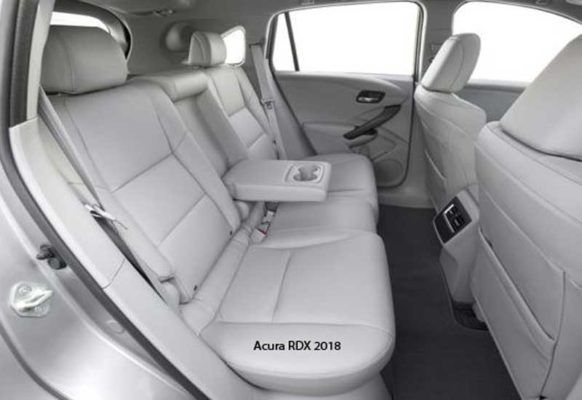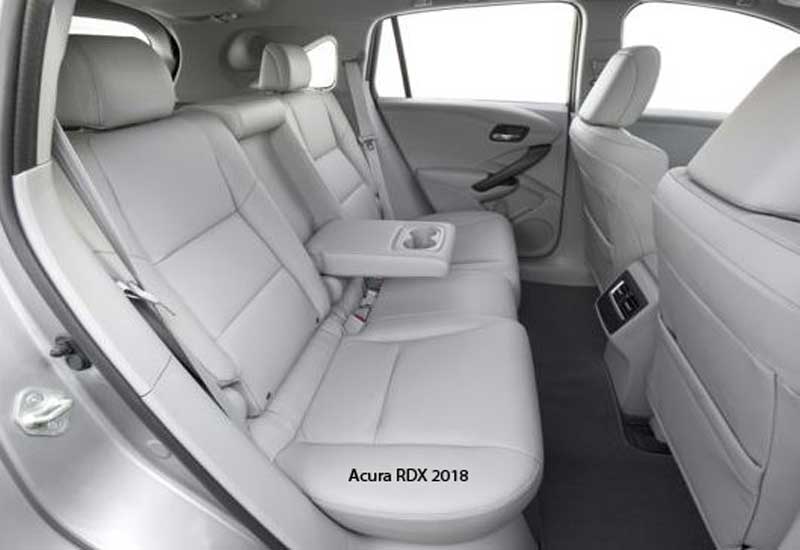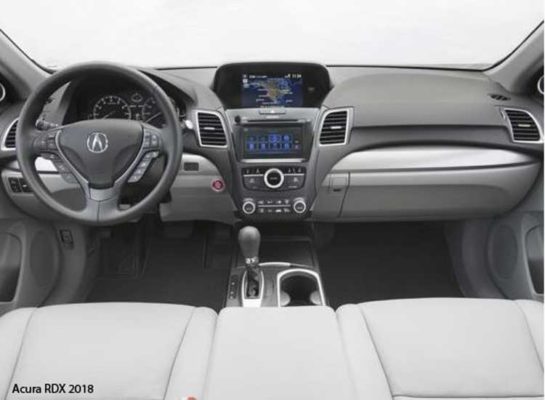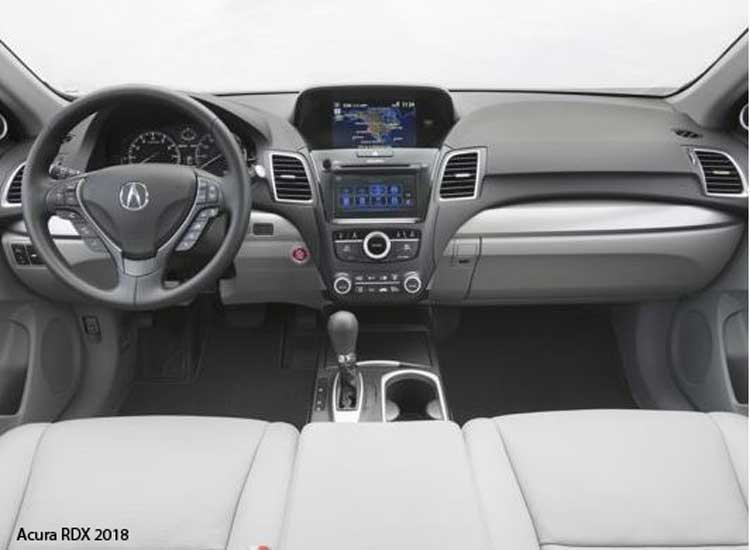 Reviews:
Acura RDX 2019 is overall a superb car with so many technological features, stylish exterior, roomy cabin and enough cargo area but there is no choice of power train and the infotainment system is not very up to date even it is not supported by Android. Many options are not available in base package and you have to pay additional charges on buying different features in different available packages. Although it offers a remarkable performance but still it lags behind many of its competitors.
Major competitors:
There are many competitors of Acura RDX in market. BMW X3 gives a major competition to Acura RDX 2019 because it is famous for one of the most athletic crossover and it is much better than Acura RDX but it is costly as compared to Acura RDX. Audi Q5 also gives a heavy competition to Acura RDX as it delivers all latest facilities and driving fun and it is much comfortable than Acura RDX but again the Acura RDX is available at a very low price as compared to Audi Q5.
Price of Acura RDX 2019:
Price range of Acura RDX 2019 starts from 37,400 US dollars and ends up to 47,500 US dollars.