2020 2nd generation BYD Tang PHEV
BYD China introduced its Tang in 2014 as a plug-in hybrid SUV at Beijing Auto Show and now BYD has started the sale of all-electric version of Tang as BYD has introduced many new electric cars in market. The second generation of Tang PHEV was launched in 2018 which became a top selling car very soon with the sales of seven thousand units per in January, 2019. The second generation of BYD Tang PHEV is a dual mode hybrid SUV that means it gives you the option of both pure electric mode and the hybrid electric mode which will deliver power through petrol engine and lithium iron phosphate battery.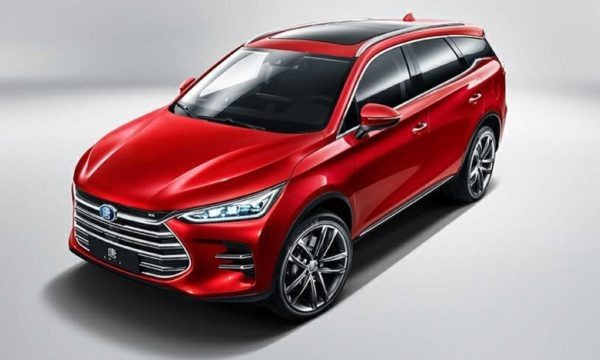 It is a four wheel drive car that is based on the concept of BYD S7 and assembled in Shaanxi, China. Price of Tang PHEV is kept very affordable in China as government has given incentives to public to promote the sales of electric cars in country to make the environment human friendly to live. It has also started its export in United States, parts of Europe and Asia too. It is offered in different packages among which the ultimate addition package is the most VIP trim priced at 518,800 yuan and equipped with maximum features.
Drive train and performance:
BYD Tang PHEV is also known as Tang DM that represents its dual mode hybrid technology and it is powered by two liters turbo charged engine generating a horsepower of 205 hp and torque of 320 Nm while the petrol engine is coupled with eighteen kilowatt hour lithium iron phosphate battery driving electric motor that generates a horsepower of 105 hp and torque of 250 Nm. It has the ability to hit hundred kilometers per hour in 4.9 seconds with a top speed of 113 kilometers per hour. The electric mode has a range of eighty kilometers and the battery can be charged to eight percent in just thirty minutes.
Driving Dynamics:
 It offers all wheels driving option to the drivers that let him drive in every type of road conditions and provide you with maximum comfort and ease. There will be an option of two electric motors to be chosen that can either be 18kwh battery giving us an average range of eighty one kilometers and the twenty four kilowatt hour battery giving us the range of hundred kilometers. Front engine and all-wheel drive offers you a fast and smooth six speed automatic transmission provided by Macpherson strut suspension on front axle and multi-link suspension on rear axle.
Driving modes:
BYD Tang PHEV delivers you with wonderful driving performance and give you the option of 4 driving modes that can be selected as per your requirements. These driving modes include:
Pure electric driving mode: this mode will use the rear electric motor to deliver power to the rear wheels.
Maximum power driving mode: This is the mode that delivers maximum power to run the car by using the front motor and petrol engine to run the front wheels and rear wheels are powered by rear electric motor to give you maximum driving performance.
Range Extender driving mode: this mode can be selected when you need electric power only to run the car and petrol engine can be switched on whenever it is required.
Hybrid driving mode: this driving mode does not use rear electric motor but only uses petrol engine coupled with electric motor at front.
Exterior and interior design and features:
BYD Tang PHEV is 4815 millimeters in length, 1855 millimeters in width, 1720 millimeters in height with a wheelbase of 2720 millimeters and ground clearance of 180 millimeters. It is a four door car with seating capacity for five persons. The HID Xenon headlights are featured with LED daytime running lights and the front fog lights to provide you a clear vision drive.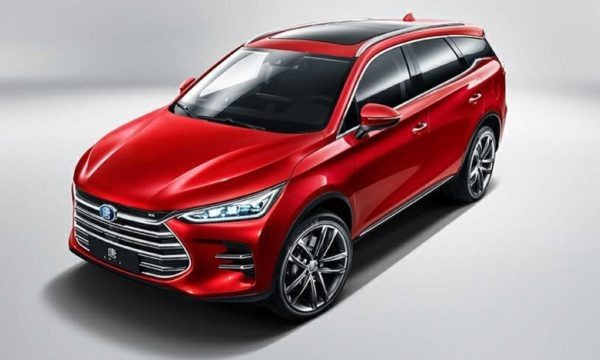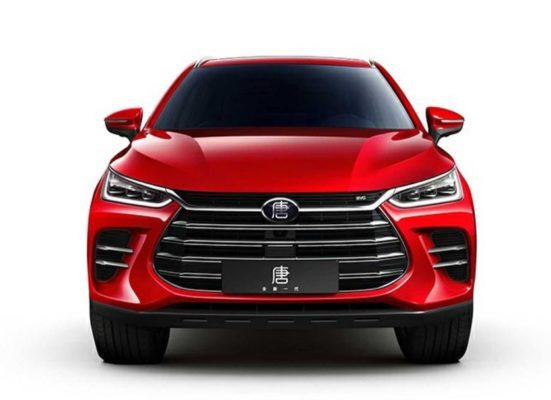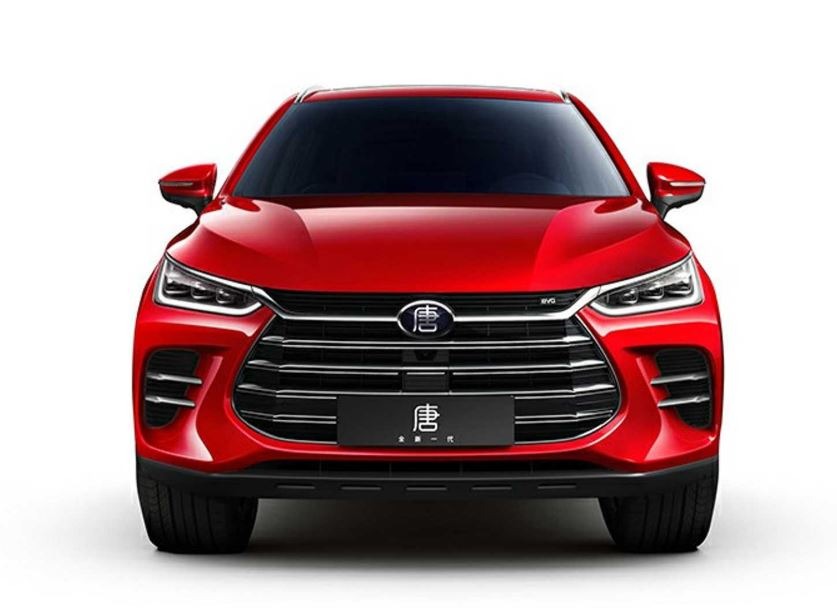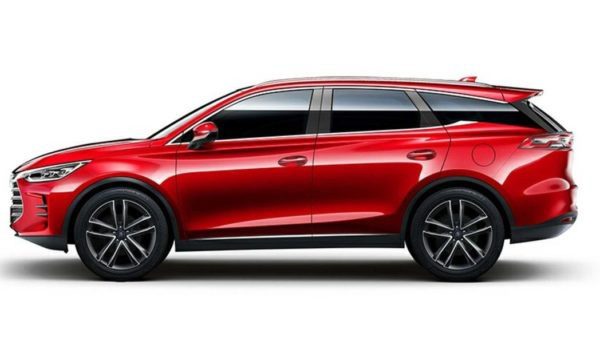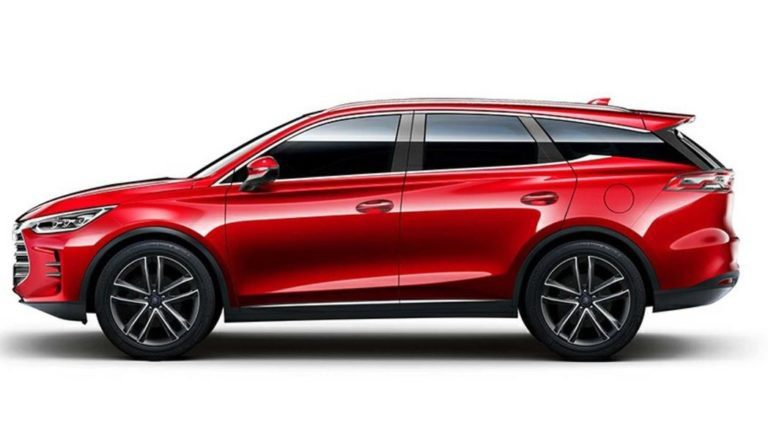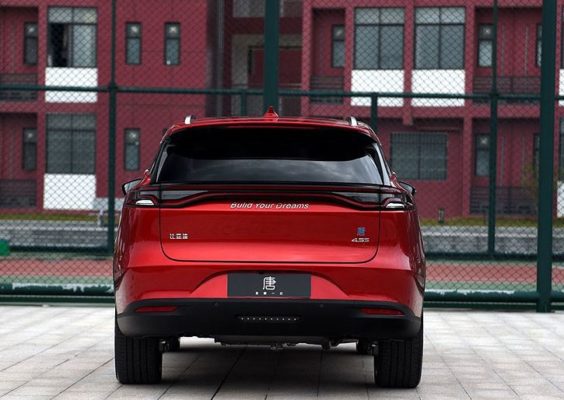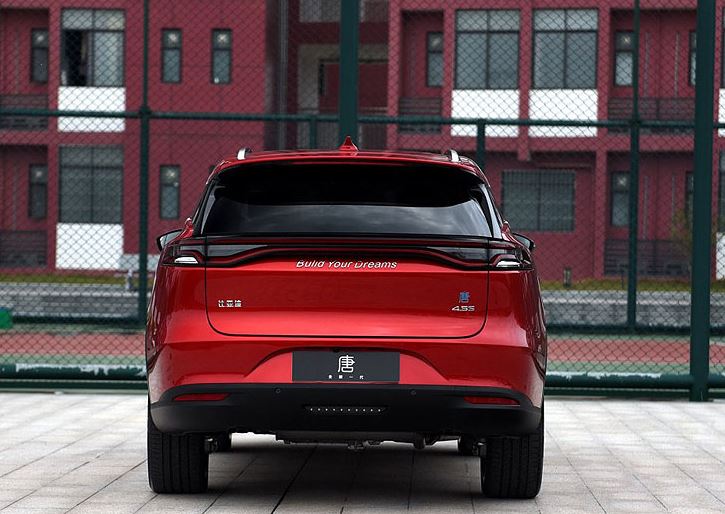 Panoramic sunroof is given as standard while front and rear windows are heated and power control.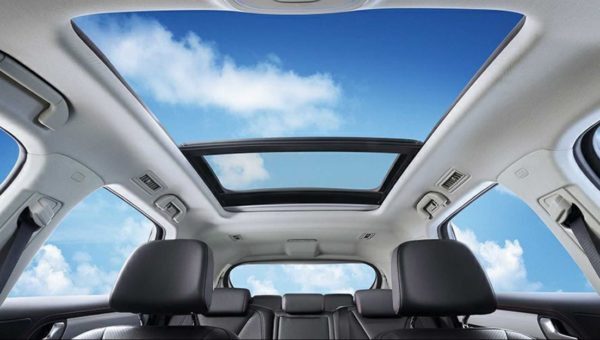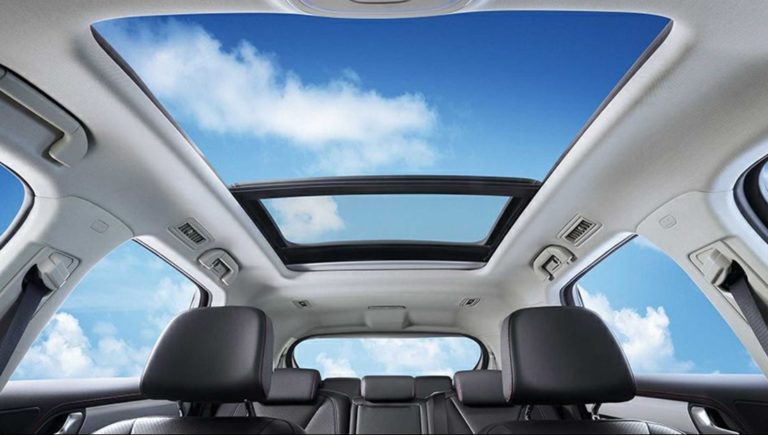 Interior cabin is furnished with comfortable seating and heated power leather covered seats. A 10.2 inches touch screen compatible with Bluetooth, USB, Auxiliary and smart phone interface provides you infotainment while the cabin is also equipped with power door locks, power steering, nine speakers, cruise control, dual front airbags, anti-theft system,  360 degree camera, anti-lock braking system, rear window defroster and front and back parking sensors.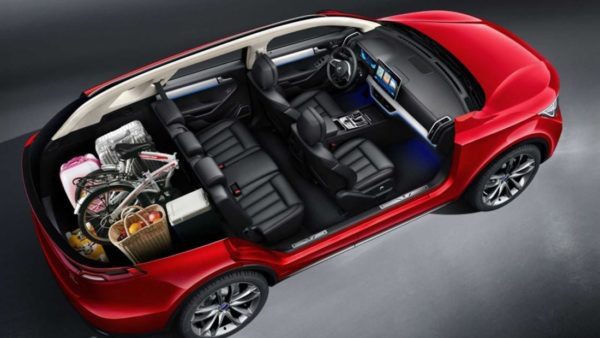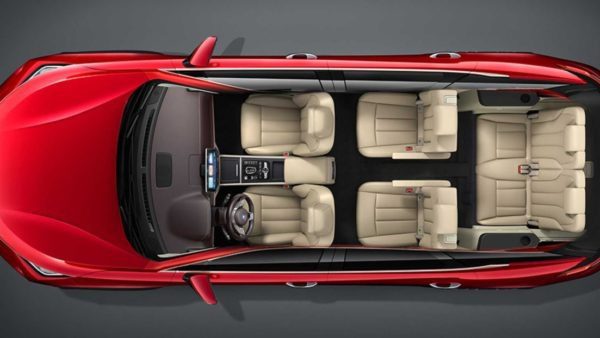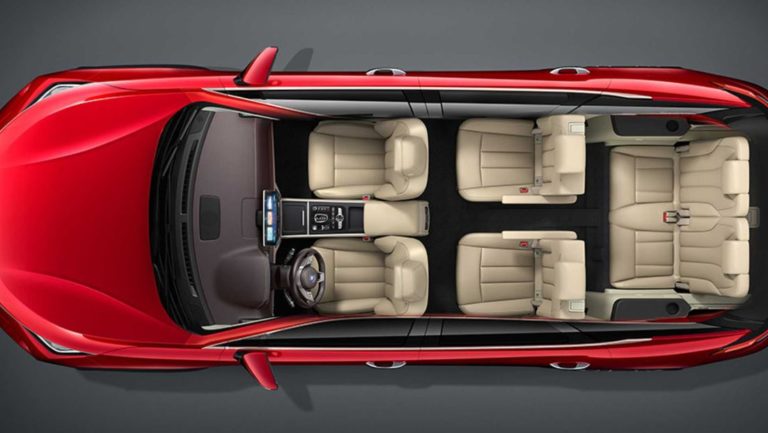 Major competitors:
Major competitors of BYD Tang PHEV include Qin Pro PHEV, Max PHEV, BYD E5, BYD E6, and Tesla model 3, BAIC EU series, JAC ieV E series and Chery EQ
Price:
It has a starting price of 270,900 yuan or 40,563 US dollars after subsidies.