Mercedes Benz E Class
New E Class for 2020 is launching by Mercedes Benz and it is thought to have greater power than its predecessor model and some minor facelift changes can been seen in the new model whose test car has been spied on roads. 2020 model has been modified by hiding the actual shape of headlights making the final shape and graphics very different. Three versions will be available for the 2020 version of E Class including basic E 350 trim, well equipped E 450 trim and loaded AMG E 53 trim. E 350 trim will have nine speed automatic transmission, sunroof, navigation system, leather upholstery and advance safety features. E 450  will be more luxurious providing more advance features while AMG E 53 will have AMG powered powertrain and suspension. Apart from these you can select variety of packages to avail variety of advance features in which driver assistance package, parking assistance package and premium packages are on top of the list. Bookings for Mercedes Benz E Class 2020 has already been started.
Engine and performance of Mercedes Benz E class 2020:
E 350 sedan will be powered by two liters 4 cylinder turbocharged engine generating horsepower of 255hp and torque of 273 pounds feet. It will be available in both four door sedan and 4Matic sedan option. It will manage to provide a combined mileage of twenty six miles per gallon with rear wheel driving and twenty five miles per gallon on all-wheel driving, 450 Trim will be powered by three liters V6 turbocharged engine generating horsepower of 362 hp and torque of 369 pounds feet it will produce a combine mileage of twenty two miles per gallon. AMG E 53 will have a three liters inline six cylinder engine that will produce a maximum power of 429 hp and torque of 384 pounds feet. It will get the best fuel economy at twenty four miles per gallon.
Exterior design and features of E Class 2020:
All trims of E class fall under the category of luxury cars and its layout has infinite array of ambient colors blending the luxurious aesthetics with latest technology. The front is redesigned with new radiator grille and aggressively designed LED headlights with integrated day time running lights. It will be 193.8 inches in length, 73.7 inches in width and 57.8 inches in height and will be available in variety of different exterior colors. Some of the latest features include fully automatic exterior light control, heated side mirrors with rain sensors, light tinted windows, sunroof, chrome grille, rear lip spoiler and eighteen inches bold wheel design.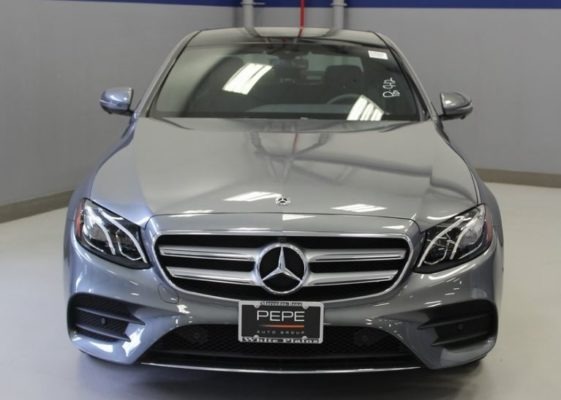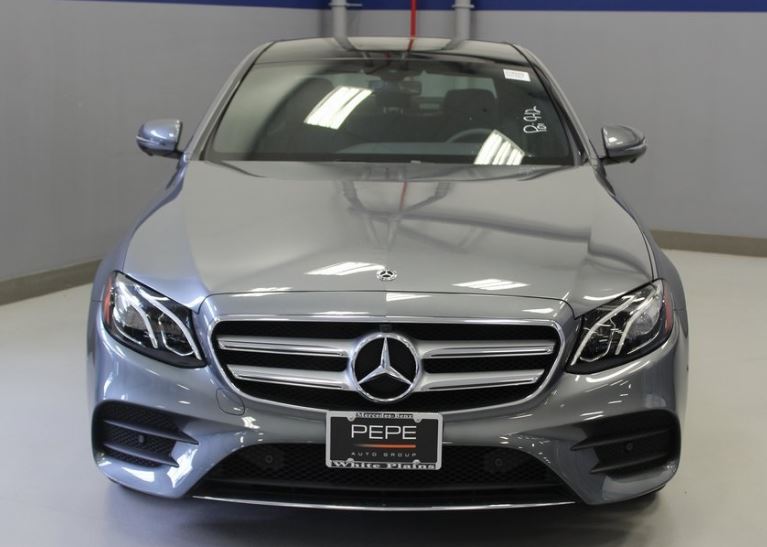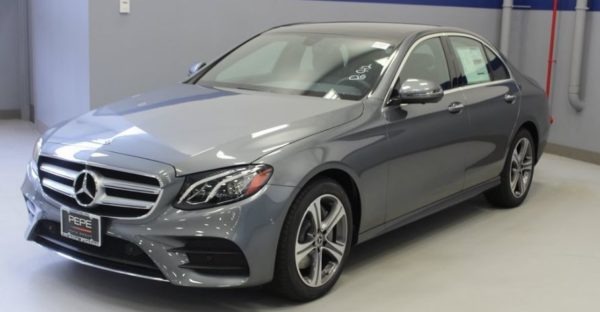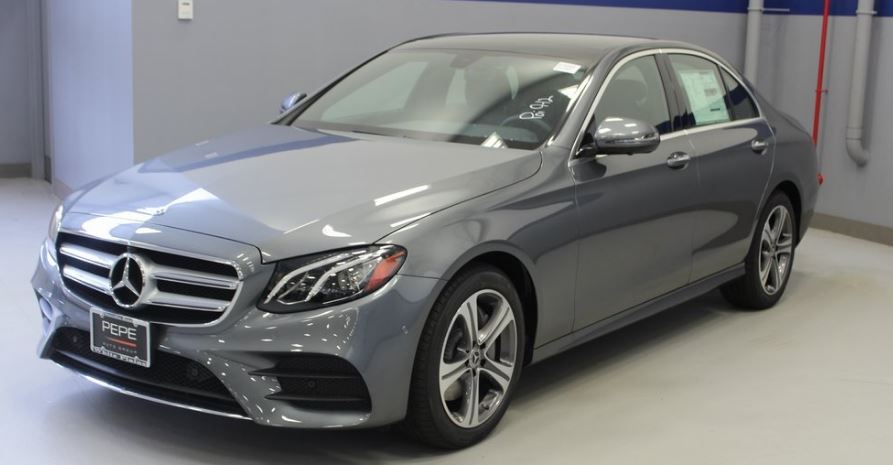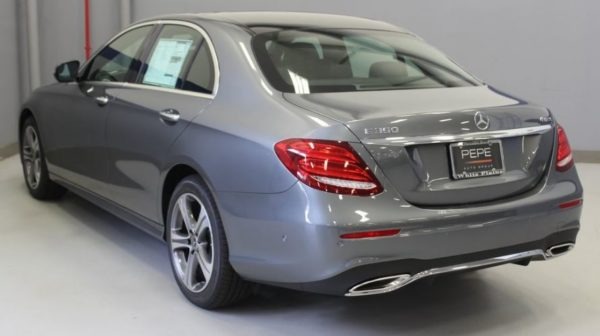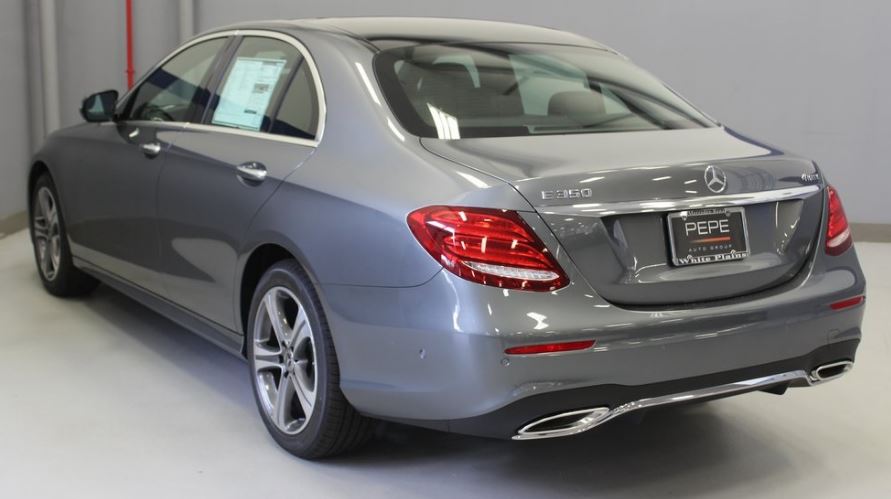 Interior design and features of E Class 2020:
The seats of the sedan and wagon are very comfortable with plenty of passenger room in back seats accommodating approximately 5 passengers on a whole. Sedan offers a thirteen cubic foot trunk space for carrying cargo which is smaller as compared to the competitors. The design of the dash is kept same in all the trims keeping elegant lines and utilization of top materials in its manufacture while the upholstery can be customized according to your taste choosing from different colors of leather.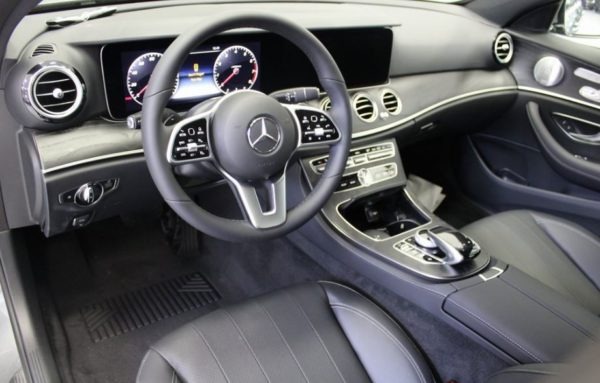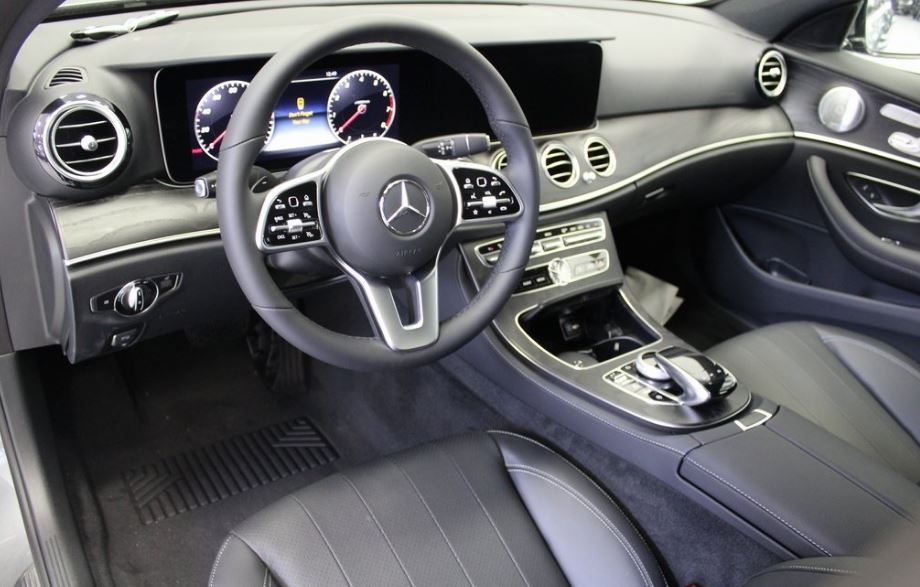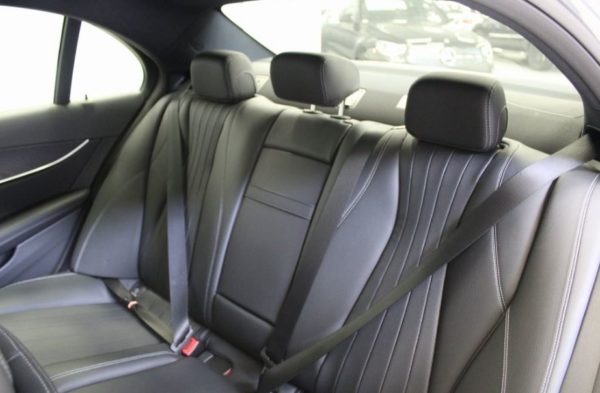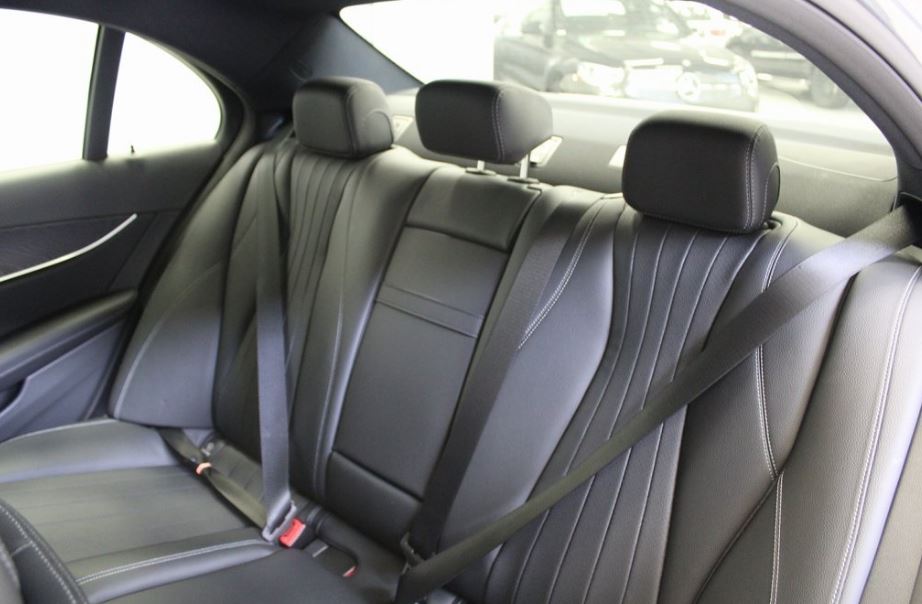 The infotainment system is either controlled by the touch pad placed on the 12.3 inches touch screen or finger pads placed on the steering wheel and it can be controlled by voice commands as well. There is a fragrance diffuser inside the cabin to dispense your air with cologne like smell. Some of the safety features offered by the new model of Mercedes E Class include Driver Drowsiness Monitor, Evasive Steering Assist and pre safe sound that emits specific sound triggering in our inner ear during accidents to avoid any hearing loss. NHTSA has awarded it full scores in side crash testing, side barrier rating and combined side barrier and pole rating.
Major rivals:
Major rivals of Mercedes Benz E Class 2020 model will be BMW 5 Series, Audi A6 and Lexus ES 350.
Price:
E 350 4MATIC 4dr Sedan has a purchasing price of 56,550 US dollars. E 350 4dr Sedan has a starting price of 54,050 US dollars. E 450 4MATIC 4 door Sedan has a starting price of 61,550 US dollars while AMG E 53 4 door Sedan has a starting price of 73,800 US dollars.