Toyota Prado 2020
Toyota has revealed that it will be releasing the latest model of Prado in 2020 in coming year immediately after launching all-new Land Cruiser 300. Prado will be a five or seven seater while Land Cruiser 300 will be an eight seater. We all have seen very minute changes in Toyota Prado since 2010 with same mechanical specifications but a prominent facelift was seen in 2018 and the new model for 2020 has received minimal changes in it with aesthetically minor new changes to differentiate from old model. This SUV will be offered in five different trims:
TX
TXL1
TX Diesel
TXL Diesel
VX1
All trims offer all-wheel driving option with proper off road driving facility letting to drive in all terrains. Best features to be summarize this SUV in demanding vehicle must surely be its off road driving abilities along with luxurious deluxe cabin providing you with more cargo room and more space in 2nd row of seats as compared to the previous models. It has been ranked on number six among large SUVs but it's a bit costly than its rivals which have more composed handling.
Engine and performance:
Mechanically it is different from its powerful engine which gives you an option to choose between either a 2.7 liters 4 cylinder gasoline engine, a four liters 6 cylinder gasoline engine or a three liters four cylinder diesel engine. It will offer you a 5 speed continuously varying transmission or a 6 speed smooth shifting manual transmission. The all-wheel drive off road traction provides you an extra stability assuring you a smooth cornering and moving on rough pavements by delivering traction to all four wheels while it's on road driving technique are also well efficient minimizing body roll. Stability is further enhanced with front and rear suspension fitted on coils and upgraded shock absorbers providing ultimate comfort. It returns an estimated fuel economy of thirteen miles per gallon in city and seventeen miles per gallon on highways while towing ability is up to 8100 pounds which is more than average for such an SUV luxurious car.
Exterior design and features:
This is a best desert car which will let you feel at home and roam in city too elegantly characterized by handsome lines on its body and purposeful exterior strength. 2020 model of Toyota Prado has made a bold entrance on roads with its vertical bar holding signature Prado logo and the chrome accented grille on road which is very classy. The frontal fascia also features powerful headlights and fog lights helping you drive in extreme weather conditions and the distinctive LED daytime running lights will make the vehicle visible to other cars on roads. it also features a power control sunroof to brighten your cabin and the eighteen inches alloy wheels are the real gem to the car giving it a bold look. Rear end is unchanged with similar looking tail lights as in previous model and the flat roof makes it look boxy.



Interior design and features:
New Toyota Prado is equipped with a spacious cabin which provides an accommodation to five to 7 passengers with an option of two or three rows of seats in which the 3rd row can be folded to increase cargo space and it caters for whole of your family providing you comfortable and flexible ride even on roughest and remotest areas. Seats are features with eight way adjustment controls provided with memory and heating function. You will also enjoy a cool box to keep your drinks chilled on your journeys.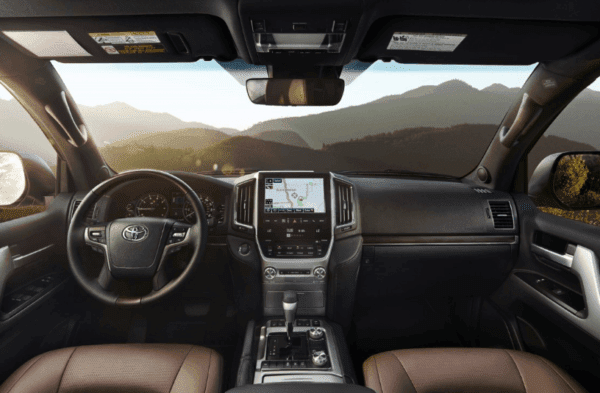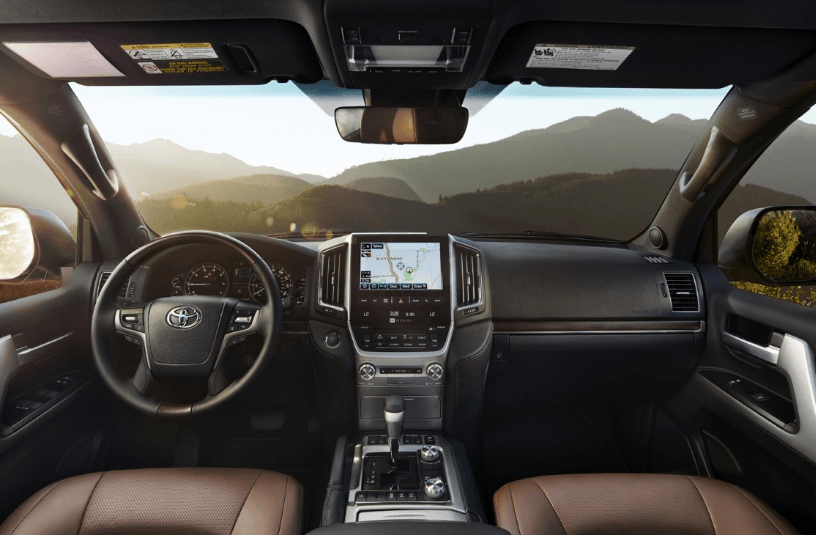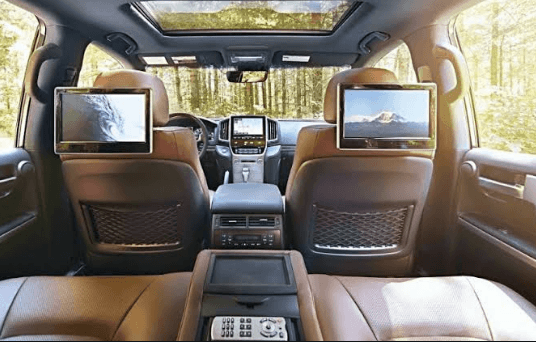 Cabin will be equipped with an eight inches touch screen with fourteen speaker set up to provide you with entertainment.  Dual climate control system makes the ambiance and temperature of the cabin very comfortable as per passenger's choice and the rear view camera will assist you in parking your cars easily. It will ensure a safe drive by providing you with supplementary restraint system airbags, front and back parking sensors, active traction control system, anti-lock braking system, and electronic brake distribution system and stability control.
Major competitors:
Major competitors of Toyota Prado 2020 include Chevrolet Tahoe, Mitsubishi Pajero, Nissan Pathfinder, Lexus LX,  Audi Q5 and Range Rover Evoque.
Price and release date:
Toyota Prado 2020 will be launched by mid of 2020 but exact date is not out yet and the starting price of it will be around 38 thousands US Dollars as its price in KSA is around 137,445 SAR.