Mazda6 Signature 2018
In 2002 Mazda announced the first generation of Mazda Atenza which is known as Mazda6 Signature today with production lasting in 2007. The 2nd generation was then launched in 2008 with entitling it to the name Mazda6 formally and lasting till 2012. The 3rd current generation of Mazda6 hit the market in 2012 which has been in production to the present, with every year the car receives major upgrades in terms of shape and features.
The Mazda6 Signature 2018 was launched as a facelift in November 2017 during Los Angeles Auto Show in California. Mazda during the making of Mazda6 Signature focused on refining the shape and driving experience, The Mazda6 Signature is more macho in its look along with out-casting a cleaner look hence each tiny detail about Mazda6 convinces the ideology of Mazda6 being upscale than before. The driving experience provided by chassis is far more alike to that of expensive luxury sedans while the Standard LED headlamps enhance the looks of the ambience and dynamics the car possess. While the Mazda6 Signature 2018 may not be the quickest on roads or superior in tech but it delivers just what a car geek demands in terms of performance and drive from a car. Mazda loves the car geeks in the same way they love Mazda and Mazda6 Signature 2018 is such an example of the bond between the two ends.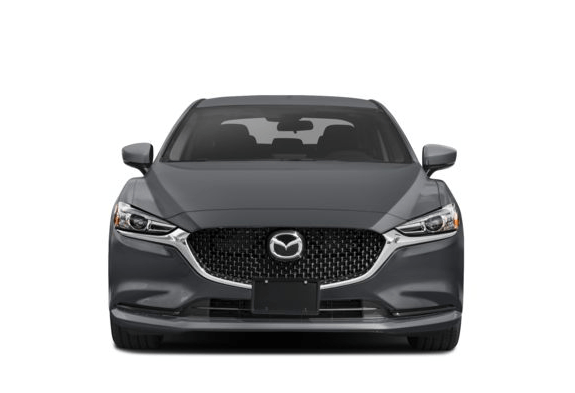 Engine & Power:
Mazda6 Signature packs power of 250hp by a 2.5L turbo-charged inline-4 engine with a turbo-charged automatic transmission whereas the standard trim makes about 187hp however it gives you an option of getting a 6-speed manual transmission while Manual transmission is limited to base model only. The long gear ratio changes enable the Mazda6 Signature 2018 to execute better mileage and smoother drives on highway however the performance figures just don't provide the justice in explaining the driving experience of Mazda6 Signature 2018. The Mazda6 Signature might be slower than its competitors from 0-60mph but in accelerating between 50-70 mph it is quicker than the rest of crew. But for the Mazda6 Signature 2018 it has more to do what car offers aesthetically.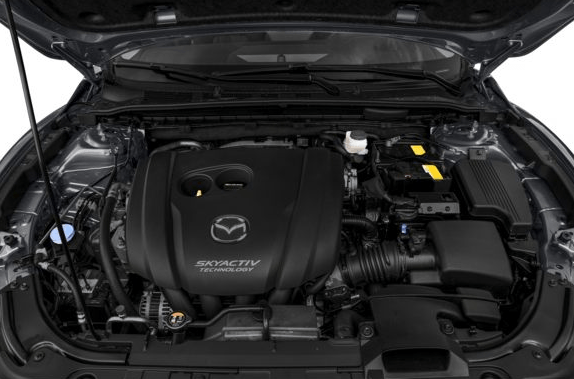 Outstanding Interior:
The Mazda6 Signature comes with Nappa leather interior with real wood in door and dashboard panels, Leather stitching for the seats with cooling/heating function. The seats therefore are a major upgrade in terms of quality and comfort they offer during your daily commute. The tech section of vehicle is one of most noticeable concern by any car buyer nowadays; the Mazda6 Signature has improved heads-up display with centrally mounted infotainment system for audio and video functions, navigations, cabin control etc. The Mazda6 Signature in terms of safety comes with automatic emergency braking system, adaptive cruise control and adaptive lane-keep assist, Bluetooth connectivity for music entertainment and calls while parking sensors for convenience. The privacy glass also comes as standard along with heated wing mirrors for a better view during frost snowy days to rainy blurring mirrors.  However what Mazda6 Signature 2018 offers in addition to these features is adaptive front-lamps function which enables the head-lamps to "bend" in dark corners to provide more light in the desired destination. The wheels in Mazda6 Signature 2018 are in 19 inches size. When it comes to fuel economy and efficiency the Mazda6 again performs excellent in this section, The Mazda6 2018 Signature with any of its trim can easily go up to 36mpg.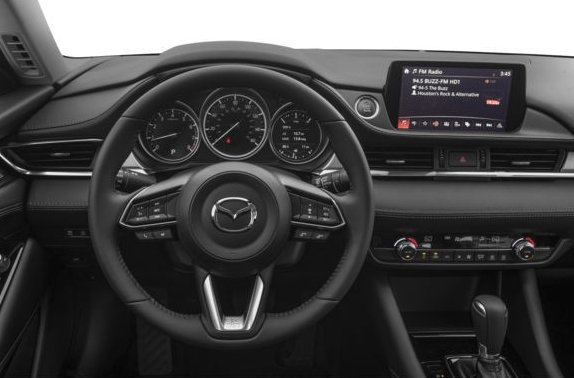 Mazda6 Sedan is still in Demand:
At first the Mazda6 was launched in two body shapes; a sedan and station wagon. The station wagon was soon enough pulled out of North-American market due to lower demands, (Same case with other manufacturers Station Wagons). Therefore as per the American market the Mazda6 is pretty much a word for sedan now.
Pricing of Mazda 6:
The Mazda6 basically comes in 5 versions ranging in different price ranges.
Mazda6 Sports: The cheapest version among Mazda6 trims starting at

$22,000.

Mazda6 Touring: Starts at

$26,600.

Mazda6 Grand Touring: Starting at

$30,100.

Mazda6 Grand Touring Reserve: This trim starts at

$32,600.

Mazda6 Signature: The Signature is most premium trim being offered in Mazda6 with most number of good reviews and what sets the Mazda closer to German and British car manufacturers. Therefore Signature trim is literally the signature for Mazda6.