E-Bike concept doesn't seem to be new because many other automakers are already working to provide the best alternative to motorcyclists and cyclists that will not only provide comfort, efficiency and economical ride but will also tackle the issues that bike riders usually face during rainy days. Recently in 2020 a squad solar electric vehicle was proposed and will launch by 2021 is being designed on the same concept as a cheap alternative to scooters and motorbikes, that not only saves them from rain but also help them to reach on time just like they use to with their Bikes and Motorcycles because four squad vehicles utilize the space of one sedan car.
Canyon capsule is a similar concept that displayed during the launch of two new city bikes and is considered as a direction in terms of future urban mobility.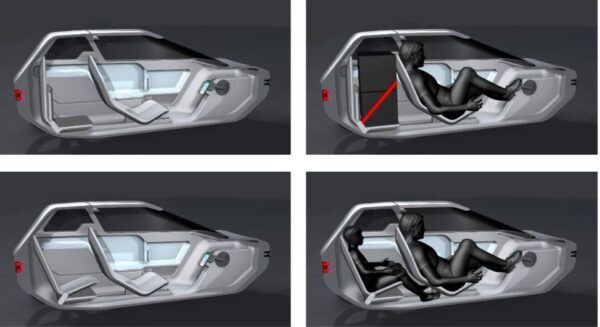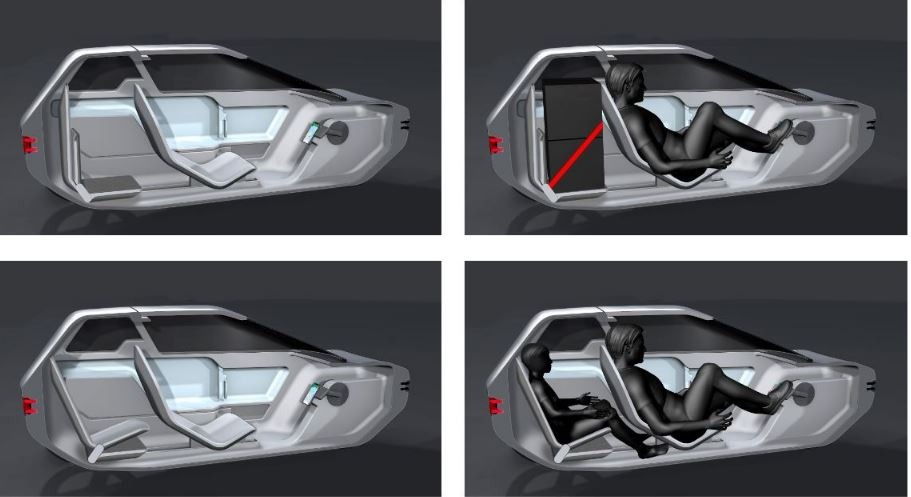 The Major difference between squad solar and canyon concept is that squad solar is a small electric car that gets charged from sun lights while canyon will be a combination of cycle and bike with pedals present in to charge the battery, however, the main purpose both the vehicles is same.
Recently on YouTube and Face book, a video got viral in which a man was built a small electric e-bike-car having pedals run and charge its chargeable battery that could be utilized in need,
same is the canyon concept but has more advance design and will have more advance features like airbags, navigation, touch screen, hill assist in future. Canyon concept is not expected to be turned in reality before 2022 while as per details given, the Canyon capsule weighs 95 kg and have 2,000 WH battery that will give the range of 150 km with the top speed of 37 miles per hour and has the turning radius of 7 meters.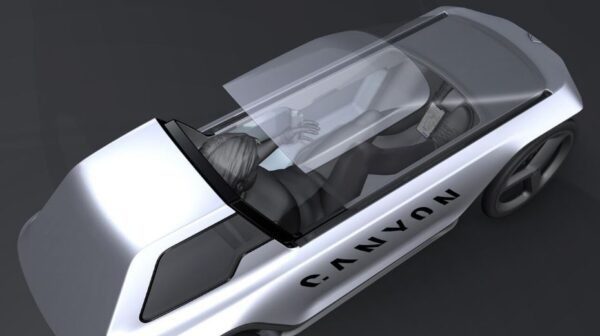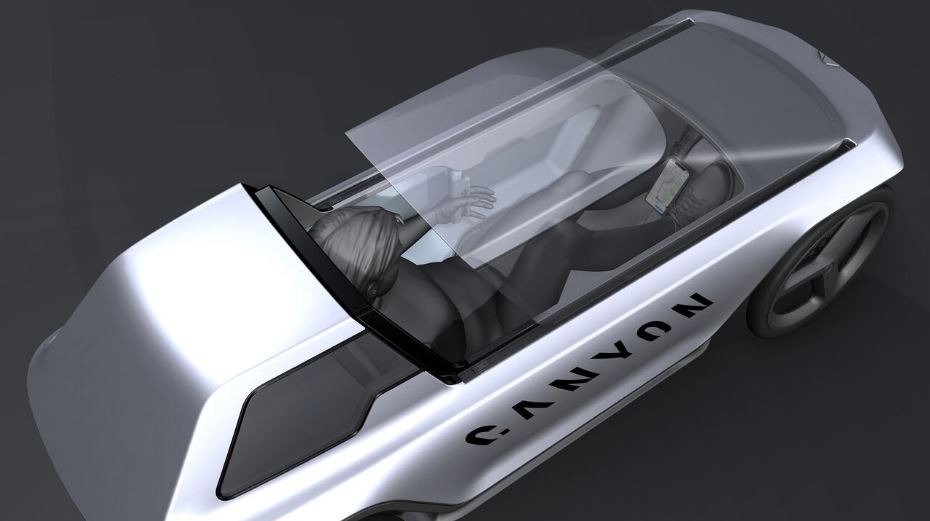 Just like Squad solar, it has 2 persons sitting capacity, not side by side as in squad solar but one behind other as in motorbikes which will surely make it narrower and more easy commuter in the city.
Canyon Says;
"Combining the next generation of lightweight and powerful e-bike design with four-wheel stability and storm-proof protection from the elements, our Future Mobility Concept represents a decisive step in re-imagining how bicycle technology can reclaim space on the streets," Canyon says. "It is a clean vehicle, a statement, and a sign of what's to come."
[/vc_column_text]