BMW works with odd & even numbers but the issue is to identifying if which version you are watching either it's X1 Crossover of X2 Hatchback. Finding difference between even numbered and odd numbered vehicle is not an easy task by watching images you cannot differentiate unless you drive it for some time. Good thing is upcoming 2018 BMW X2 has solved this problem because it looks much more like a hatchback instead of crossover. BMW X2 is latest Hatchback crossover that is going to Join BMW family in 2018. It has same wheel base like X1 but difference is among body that is 3.2 inches short and 2.8 inches lower. Lower body part of car has given different color that may be for looking more attractive as it surely enhances its external look. Interior of vehicle is same like traditional BMW's with similar gauges and Floating infotainment screen. This 6.5 inch infotainment screen is standard, if you want to upgrade than you can have 8.8 inch screen as well. For operating climate control there has been given physical switch gears that are suitable with its inner appearance. Rear seats of BMW X2 have 40/20/40 split where all three sections can separately fold to increase cargo space.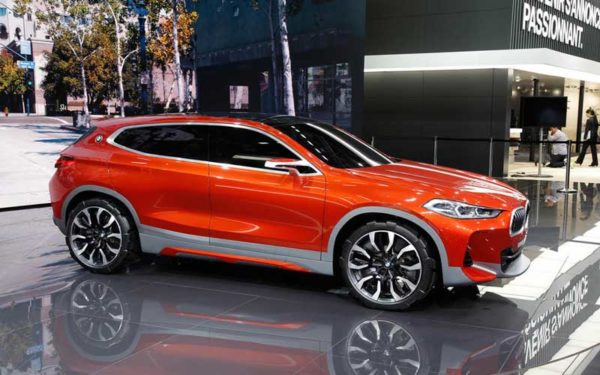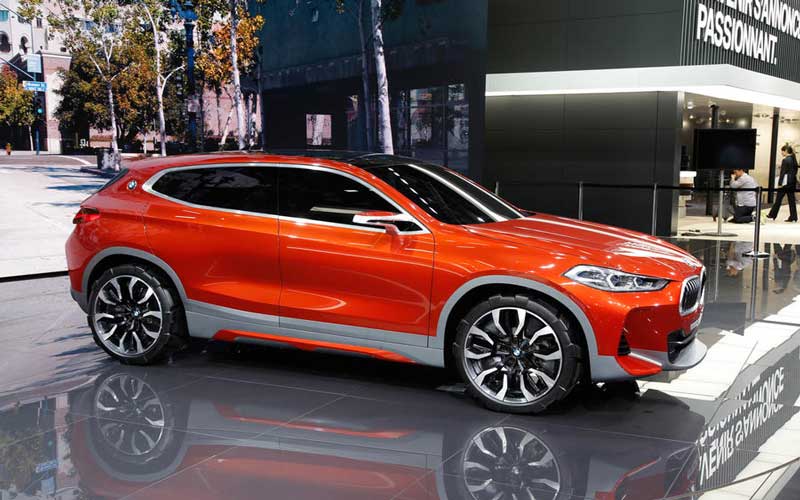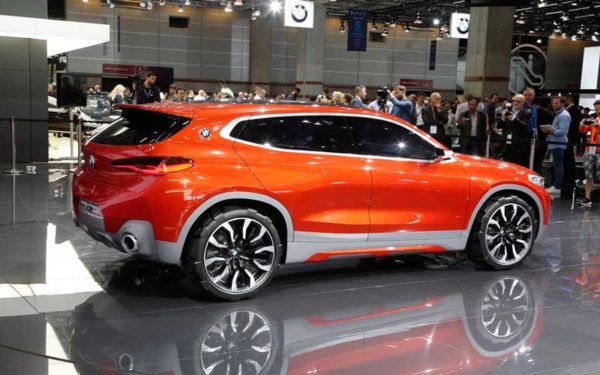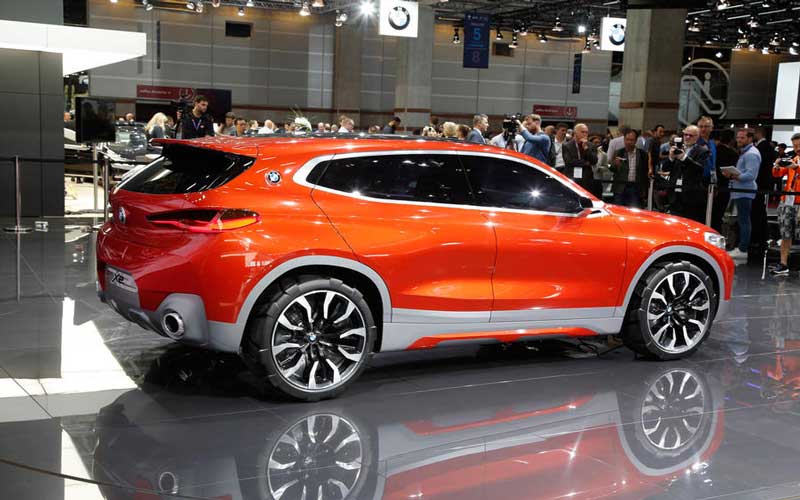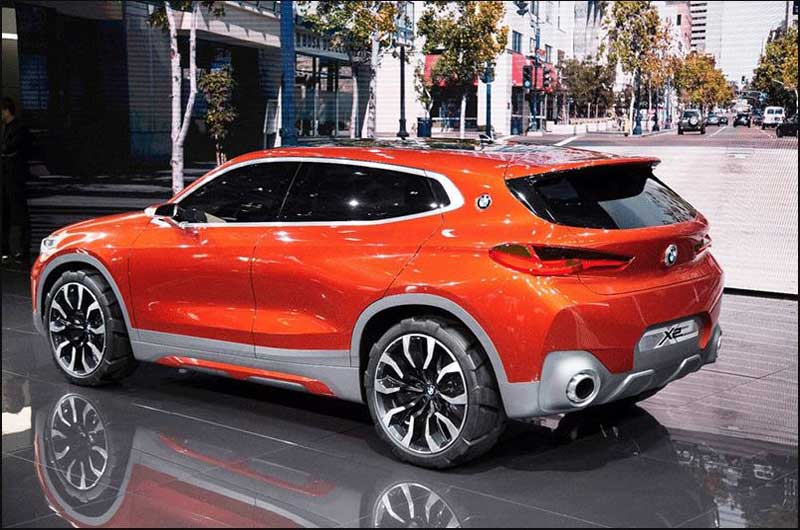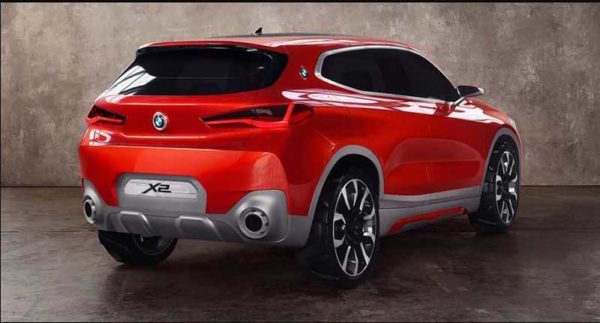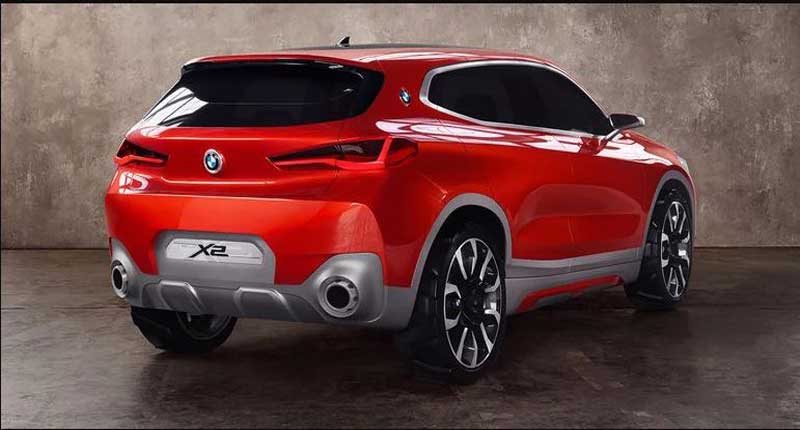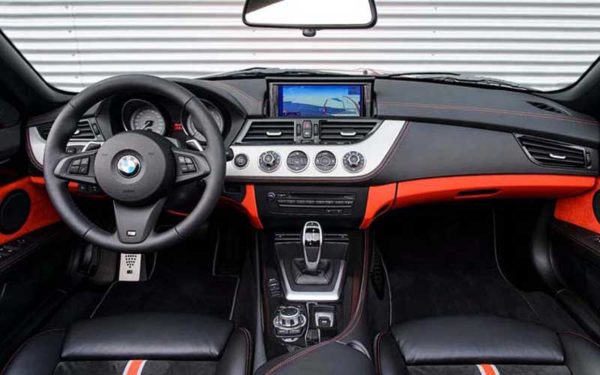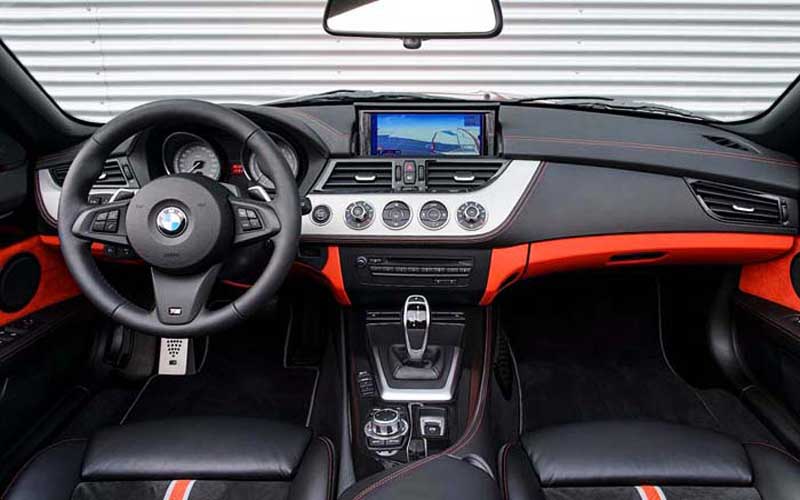 Engine & Transmission:
This BMW X2 for 2018 will have 2.0 liter turbo charged 4 cylinder engine that will produce 228 horse power & 258 pound feet of torque. This all wheel drive will have 8 speed automatic transmission as standard. It will take 6.3 seconds to reach 0-60 miles per hour but if you want extra sporty than you can go with M Sport X package.
M Sport X package has extra sport settings for transmission which speed up both up shifts and down shifts. There are also given paddle shifters with steering wheel if you want to operate it manually. Sport X package wheels are larger than X2 where its interior is different as well with unique aluminum and optional perforated Dakota leather. Like other Modern BMW this has latest in-connect car tech that allow you to control you vehicle using your Smartphone & stay connected on road using 4G LTE wifi Hotspot. Apple car play is optional that you can get with extra spending.
Safety:
Lane Departure warning
Automated high beams
Automated emergency braking
Forward Collision warning
Adaptive Cruise control
This 2018 BMW X2 is expected to go on sale this spring where price of vehicle yet not announced, it will announce near to sale.
BMW X2 2018 First Look Video at Datroit Auto Show