Toyota Mark X
Sold in Pakistan = 2004-2009
Generation = 1st (Discontinued)
Toyota Mark X Price in Pakistan =

25-40 lacs PKR

(As per Model Year & Condition of the car)
Toyota introduced its mid-size car Mark X specifically for Japanese markets, and it ruled there from 2004 to 2019. It was the successor to Mark II, which was also known as Corona Mark II in North America. The Toyota Mark X is also known as Toyota Reiz in China that was-discontinued in 2017. Toyota Mark X was built on the Toyota N platform, and it was introduced as a front-engine, front-wheel-drive, or a front-engine, rear-wheel-drive. We will be specifically talking about the first generation of Mark X in this article, which was introduced in 2004 and was replaced by the 2nd generation in 2009. It was built on the Motomachi plant in Japan, and it did not share the platform with Toyota S series. The inline-six-cylinder engine was discontinued in Mark X, and it introduced dual VVT-i and D-4 direct injection engines. The first generation of Toyota Mark X received some minor changes in 2006 that included redesigned grille and a restyled interior. Toyota Mark X was also imported to Pakistani markets, and it was loved a lot by people because of its rear-wheel drive. The second generation of Toyota Mark X is also imported to Pakistan, but we will be discussing its first generation in detail, which introduced a rear-wheel-drive in a mid-size sedan so the customers who want to enjoy the features similar to Camry can also enjoy them with rear-wheel drive.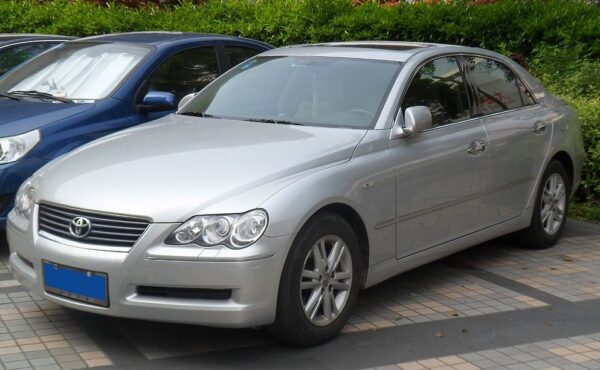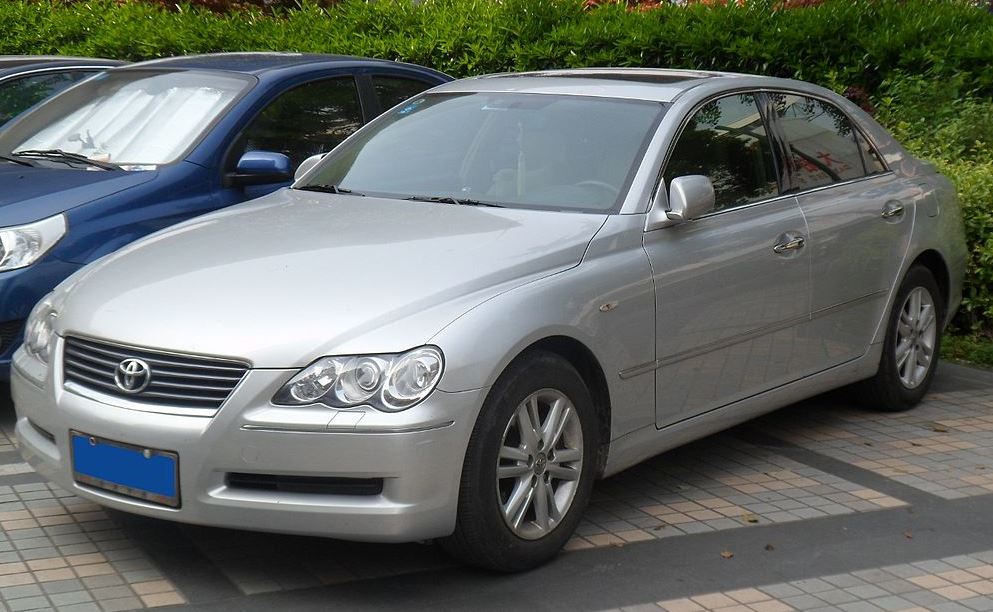 Trims & variants:
1st generation of Toyota Mark X is available in various trim levels that include the Base 250G trim, 250 Four-wheel-Drive trim, Sports 350S trim, 250GS trim, and the Premium trim. Other than these trims, you can also opt for various packages to make your vehicle more impressive. These special versions include a Mark X supercharged version in which the 3GR-FSE engine is paired to a six-speed automatic transmission and the black leather limited version.
Engine & Power:
The first generation of Toyota Mark X comes in two engine choices that-are 2.5 L GR-FSE engine and 3.5 L 2GR-FSE engine. The 2.5 liters, 4 GR-FSE, V6 cylinder, DOHC engine produces a maximum output of 158 kW (212hp) at 6400 RPM, and the 3.5 liters GR-FSE, V6 cylinder, DOHC engine produces a maximum output of 188 kW (252hp) at 6200 RPM. The front-wheel-drive version is mated with a five-speed automatic transmission, while the rear-wheel-drive version of Toyota Mark X gives you the option of six-speed automatic transmission.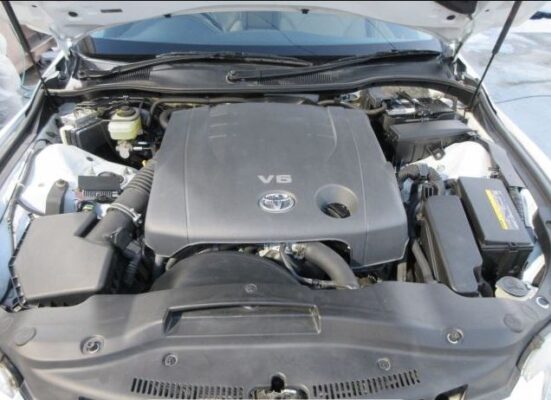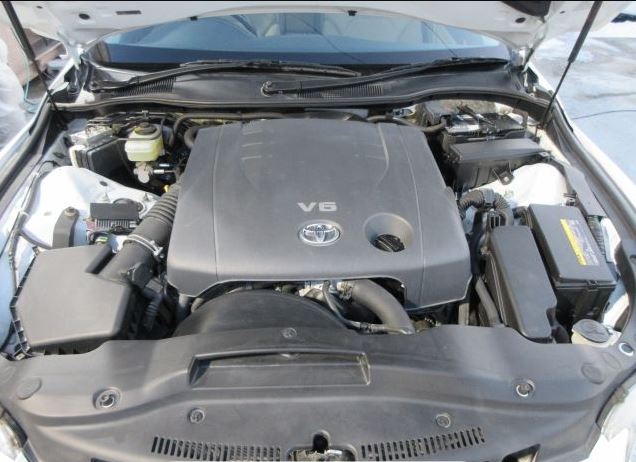 Performance & Drive:
The six-cylinder engine is powerful enough to deliver you an outstanding driving performance. It features a dynamic-lower center of gravity combined with excellent driving performance, and the maneuverability techniques are enhanced with high-arm rigidity and decreased friction resistance. The power steering gives you a smooth ride control, and the overall handling of the vehicle is impressive, giving the least-body rolls when turning around corners. The variable gear ratio system of steering controls the angles of the front wheels resulting in outstanding performance. The suspension of Toyota Mark X is also better than other vehicles of the same class. The real fun of Mark X is its rear-wheel-drive that improves the handling of the vehicle because of load transferring and weight distribution even at higher speeds. The Sport trim comes with adaptive variable suspension that pairs shock absorbers with computerized control of damping force, giving you superior handling and exceptional drive. The driver can choose between sports mode, normal driving mode, and Snow mode. The automatic transmission is also equipped with precise throttle changes that result in balanced ride quality, while the Vehicle Dynamics Integrated Management further improves stability by coordinating with steering and brakes. The Toyota Mark X is equipped with dampening materials to enjoy a quiet and comfortable ride by limiting engine and outside noise. The 3.5 liters V6 engine provides you a comfortable cruising, while the 2.5 liters V6 engine offers you comparatively better acceleration techniques accelerating from 0 to 100 kilometers per hour in 8.4 seconds. The fuel economy of 1st generation Toyota Mark X is just average as compared to the latest available mid-size sedans. It gives you a mileage of 8 to 10 kilometers per liter in cities, which is still not very bad and the estimated mileage on highways is 12 kilometers per liter.
Exterior Design and Features:
1st generation of Toyota Mark X features a unique and aesthetic design. The vehicle's silhouette is smooth, with enlarged front and rear pillars that emphasize integration with the underbody. A mesh grille on the show enhances the sense of vitality, and its low center of gravity is emphasized by its wide bumper's opening. The taillights at the rear have three lamp linear layouts and lights into the lid of the trunk serving as a statement for Mark X. It is available in six different exterior colors. The Premium trim has special plating on the front grille, and the sporty trim features a sporty feel through its special headlights.
Interior Design & features:
The interior of Toyota Mark X is pleasing and sporty, build with high-quality trim pieces. The seats and steering wheel are covered with leather, giving the cabin a sporty feel. The sides and the cushions of the seat are optimized for more comfort. The driver's seat also comes with a lumbar support function for improved back support during driving. You will get enough storage spaces inside the cabin, and other than this, a 480 liters trunk gives enough room for carrying four golf bags. A multi-information display gives you information on fuel efficiency, cruising, and electroluminescent display. There is an HDD navigation system in it that features multimedia and guides you to go to your pin location. You will find 12 speakers in the cabin that give good quality sound system. You will be assisted by an Intelligent Parking Assist system that uses ultrasonic sensors to detect parking space and assist the drivers in driving the car-easily.
Safety and Features:
The first generation of Toyota Mark X has been equipped with Supplemental Restraint System airbags
 vehicle stability control

 traction control

 adaptive front-light system

 hill-start assist

 cruise control to ensure its passengers a safe drive.
Major competitors:
Honda Accord

Audi A4

Mercedes Benz C-Class