Acura MDX 2017
Company that started under Honda has become the well known brand all over the world, Acura was started for luxury cars productions and that is going smoothly. Acura has produced many beautiful and luxury cars for Honda customers as well as able to make new customers too. In the year of 2017 with many other cars Acura has produced Acura MDX, its production was started in 2000 and according to company; MDX remain bestselling car of all the time for company. Its verification can be done by knowing that its sales was expected to surpass 7000, 00 before the end of 2014.
Meaning of Acura MDX:
Acura is the random word which has no specific meaning but with passage of time it will be included to dictionary with specific meaning. But till know we can only infer its meaning Acura can be from Accurate or Can be from A cure. Both give meaning quite near to company thinking. Accurate as company want to make perfect car that are beautiful and luxury. A cure means; there already exist Honda so they want cure by adding better features, styles to the cars that uses Honda parts. Both words can be a better choice to understand the meaning. Leaving Acura word MDX already has meaning; MDX stands for Multi dimensional Luxury cars by moving further we will come to known how much impact this word has on cars.
Design:
Acura MDX is a beautiful seven seated SUV car whose interior is made using Leather, it has leather door trim insert, leather seats and trimmed steering wheel. Structure of car made using galvanized steel and aluminium panels; this is mostly used in expensive cars to give them powerful structure. Complete car colored using clear coat paint, interior of car is available in two colors grey and black on the other hand exterior is available multiple colors that give better choice to customers. Front of car made using black chrome grille, LED high beam lights and fog lamps that can also used in day time as it increase appearance of car. It has 142 mm ground clearance and 18 inch alloy wheels  that also makes it an off road car. Door handlers and bumpers of car are body colored whereas front bumper is given chrome insert and rear has colored rub strip/fascia accent.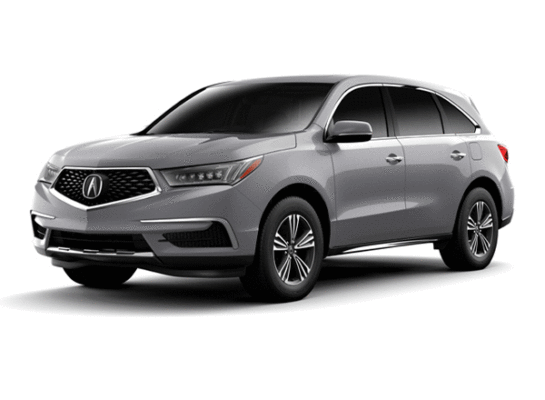 Engine and Transmission:
SUV cars are always given powerful engine so does Acura MDX, it has 3.5 L premium unleaded V6 engine that works using gasoline. Engine has been supported with 6 inline cylinders 24 I-vtec SOHC valves for producing 290 horse power and 264 Nm @ 4700 Rpm peak torque. It has automatic transmission and rack-pinion power steering to drive FWD Acura MDX with top speed of 155 miles per hour.
Comfort and Security:
Important factors like comfort and security always given more preference while making luxury cars. Acura MDX is also a luxury car this is not because it has too much price but because Acura Company was made to produce Luxury cars. For giving comfortable environment it has everything that is needed to make such environment. It has dual zone front air conditioner, arm rests on front and rear, relining and sliding seats and most important sunroof that whenever open really changes mode no matter how tired are you. Security always require more features then comfort, this single word Security come up with combination of features like airbags, seat belts, lane departure warning with assisting, forward collision, ABS and ESC. I didn't just tell you that these things are required to make security but these all features are available in Acura MDX with many others. We have also added complete list of features below; and trust me you will find lot of impressive features. Share your comments and reviews about Acura MDX.