Acura NSX Coupe 
Honda introduced its Acura NSX in North America as a two seater mid-engine sports car in 1990. The second generation of Acura NSX coupe was introduced in 2016 and it made a very exciting sale throughout these years with a sale of 269 units in 2016. The 2019 model has been sold with a number of 132 up till now. The 2019 model has been introduced with minor changes in exterior and interior styling. The suspension, tuning, tire and software of the 2019 model have been improved much. It offers an accessible handling for inexperienced drivers too and the comfort of the drive is to the next level. The fuel economy is very high which is very tremendous in the 2019 model. It has been scored 6.9 scores out of ten considering the driving, comfort, technology, utility, safety, interior and exterior features. Acura NSX 2019 is only available in one body style that is coupe and only one trim. It has not been tested by National highway traffic or Insurance Institute for highway safety and it also lacks driver's assistance programs but gives a standard airbag system to the driver and passenger along with front and back parking sensors.
Engine and performance of Acura NSX Coupe 
The hybrid electric power train of Acura NSX 2019 is a combination of 3.5 liters V6 twin turbo charged engine with 3 electric motors that generates the horsepower of 573bhp and 476 pound feet of torque and offers a 9 speed automatic transmission. Rear wheels are powered by one of the electric motors while the front wheels are powered by the other two electric motors. It offers four driving modes including the quiet, sport mode, sport plus and track mode. The performance of quiet and sport mode is efficient with light and accurate steering handling. The sport plus and track modes offer power steering in more weights and the steering is crisp. The fuel economy of the sports car is also satisfactory. It gives a mileage of twenty two miles per gallon in city and twenty eight miles per gallon on highways. It can accelerate from zero to sixty miles per hour in just three seconds and it can accelerate very impressively even on low to medium speeds. The braking system of the car is also very efficient with easy modulation. The stability control and grip of the car is also very effective and it gives confidence even to the inexperienced drivers.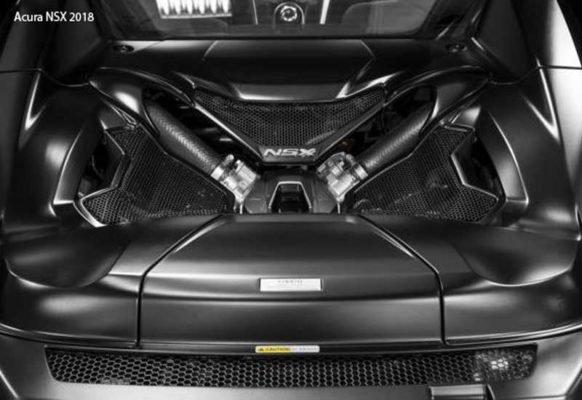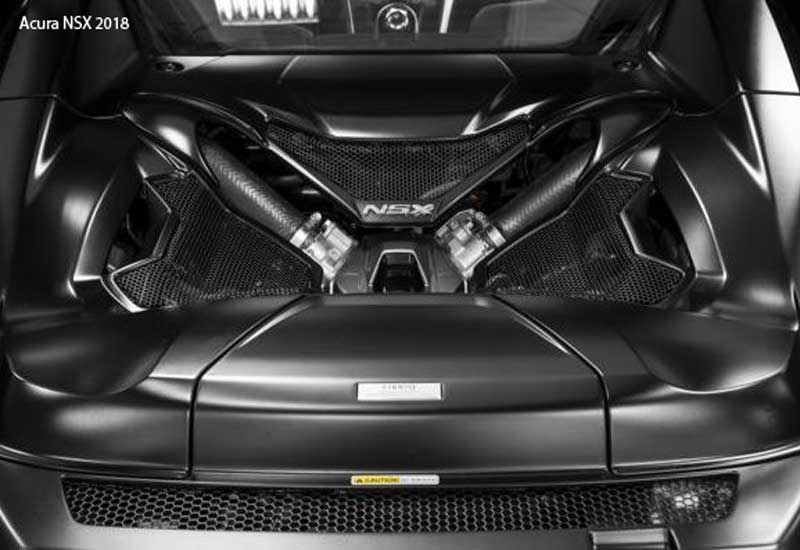 Exterior and interior features of Acura NSX Coupe:
There are very minor changes in the design of the 2019 model of Acura NSX Coupe. It is changed in its angular creases appearance which is very appealing. There is a pointed nose on front along with black grille that gives a rocket like appearance. There are air intake mesh on front along with grille  The rear has LED tail lights along with carbon fiber deck lid spoiler and rear bumper has outlet mesh with high loss treatment and offers a carbon fiber exterior package. It is a two door car that has a total length of 170.6 inches, width of 76.3 inches and height of 47.8 inches.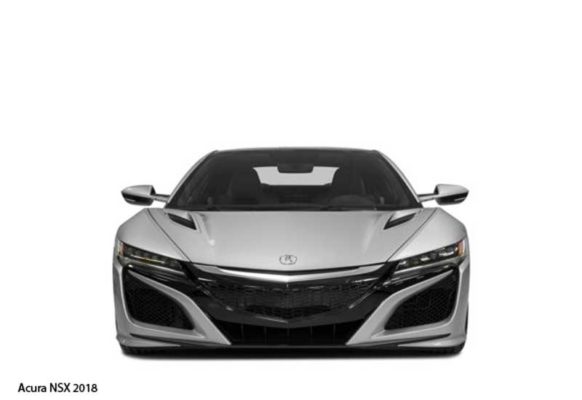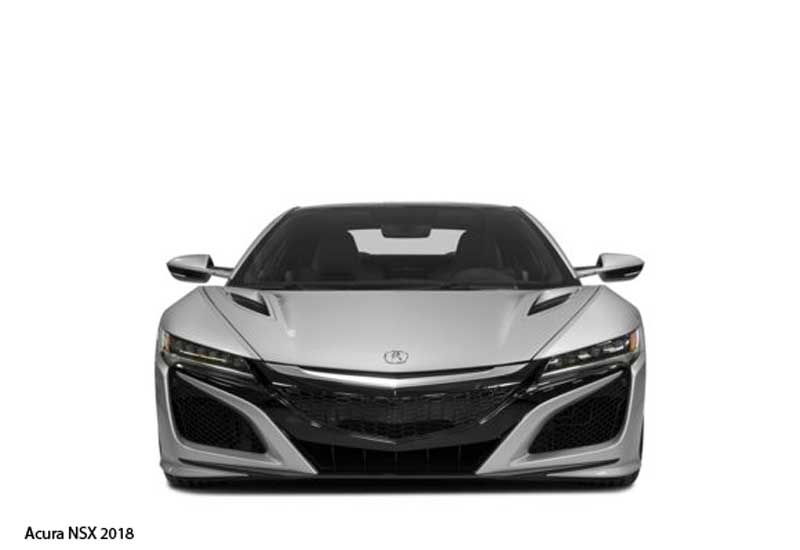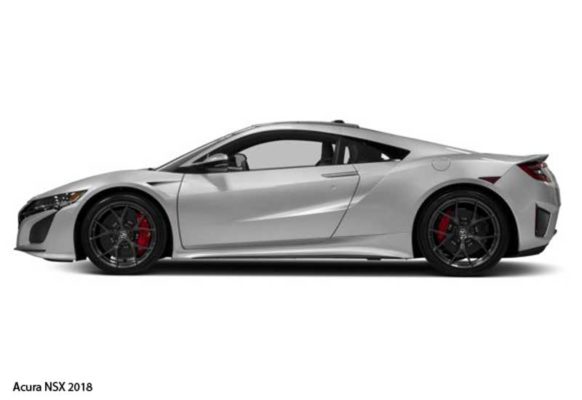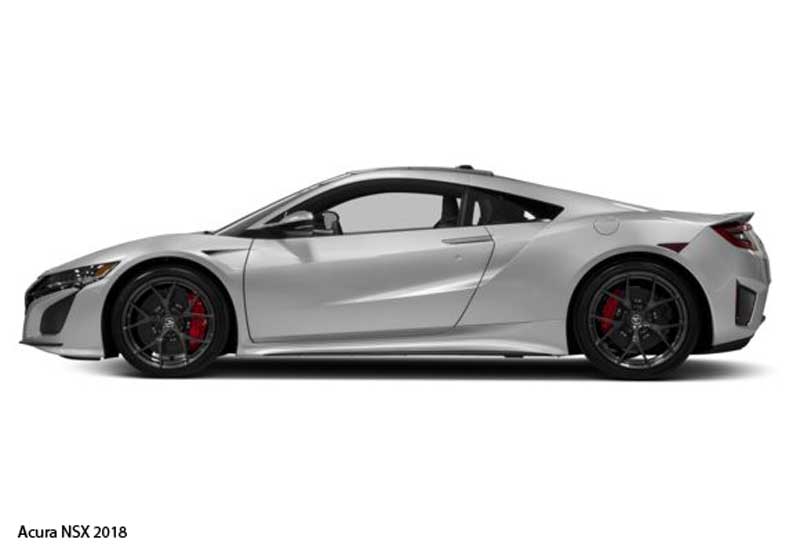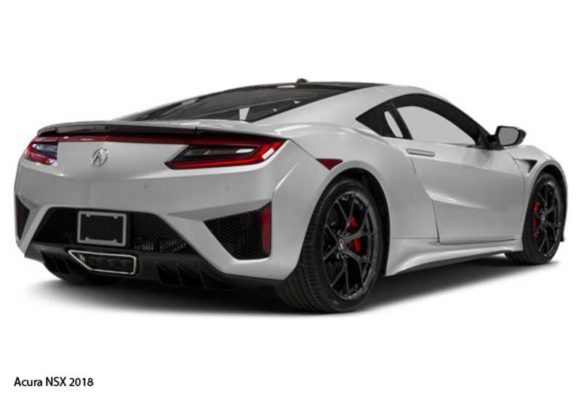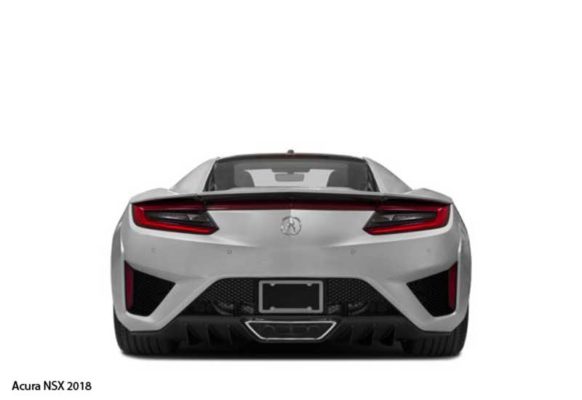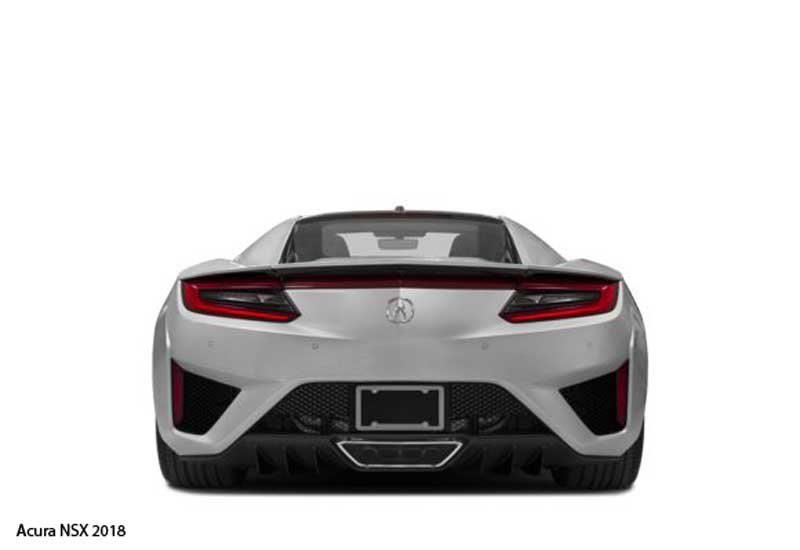 The interior of the car is very stylish with comfortable seats and cushion bolsters provided with seats wrapped in leather. The roofline of the car is a bit lower so taller passenger and driver face difficulty to get in and out of the car although the shoulder and headroom for the drivers are satisfactory and it provides a good visibility on the sideways, however the front visibility is also fantastic. The drivers seating position can be adjusted easily according to the driver's height and the steering wheel is also very natural and easy to control. The quality of the paint and material used inside the cabin is excellent. It is a sports car so it does not give a large amount of cargo area but still it offers a 4.4 cubic feet cargo area between the engine and the rear bumper and two small bags can easily be fitted in it. Apart from this it is also provided with cup holders, storage bins, storage cabin for phone and sunglasses. The technology of NSX is very excellent. There is a seven inches touch screen on the front with nine Studio stereo speaker system. The system is compatible with Android Auto and Apple Car play but some complaints are faced because of the infotainment system as the reviewers say that the system looks out dated with lack of redundant buttons and it is complex to use. The cabin noise is a bit aggressive and the voice control system is a bit difficult to operate because the cabin noise makes the voice commands ineffective even when there is no noise in the cabin, the voice control system is complex to control.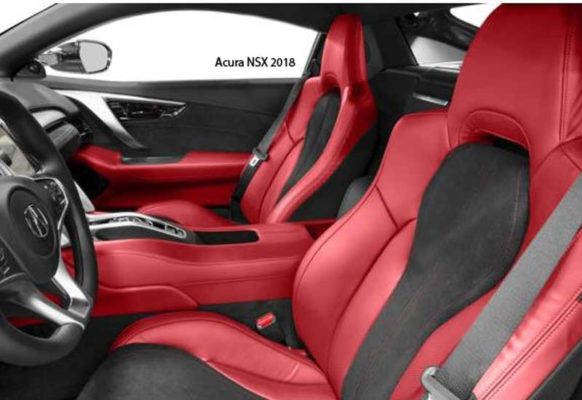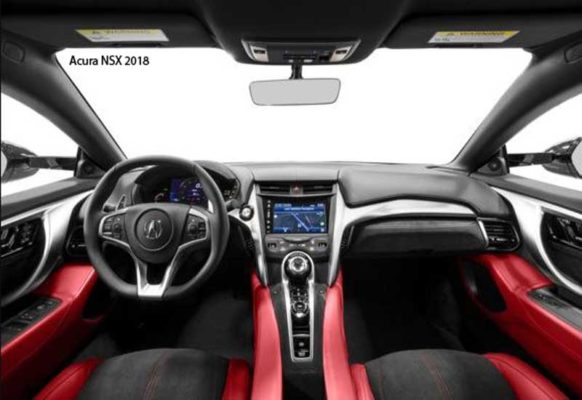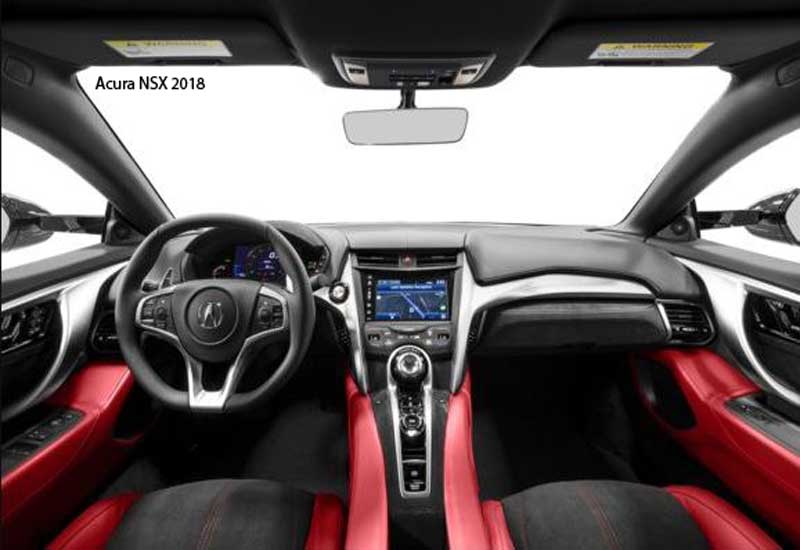 Major competitors:
Mercedes Benz AMG GT gives a tough competition to Acura NSX 2019 because GT R is a thrill to drive with a lot of latest and exciting features but it available at a high price as compared to Acura NSX. On the other hand Porsche 911 and Audi R8 are also major competitors of Acura NSX 2019. Both the cars offer remarkable performance with stylish interior and exterior looks along with tremendous infotainment system that is much better than the Acura's NSX 2019.
Price of Acura NSX 2019:
It is available in markets with a starting price of 157,500 US dollars with a warranty of four years or 50,000 miles driven.