Alfa Romeo 4C coupe (2017-2020)
1st Generation

Sold in the USA = 2017-2020

Status =

DISCONTINUED

overall Rating =

6.5

/10
Alfa Romeo 4c Coupe Price in the USA in 2020
Romeo 4c Spider 

$68,745

(Discontinued in 2020)

Romeo 4c Coupe

$57,495

(Discontinued in 2018)
If your heart races at the thought of sports cars, then you absolutely cannot miss the opportunity to behold the Alfa Romeo 4C coupe, an automotive marvel in terms of both design and performance. This exquisite masterpiece is a must-see for enthusiasts like yourself who crave the thrill of a two-seater that perfectly encapsulates the essence of pure driving pleasure. The Alfa Romeo 4C coupe is meticulously crafted to harmonize with your athletic spirit and reflect your refined taste in every detail. Its compact and alluring silhouette captures the imagination from the very first glance, igniting an irresistible desire to experience the exhilaration behind its wheel.
Yet, the allure of this car extends far beyond its outward beauty. While some may wonder about the absence of certain features, the Alfa Romeo 4C coupe compensates with its unparalleled craftsmanship and the use of premium materials throughout. These exceptional elements not only justify its higher price point but also elevate the overall driving experience to new heights. This crimson princess possesses an inherent ability to captivate and enthrall, urging you to overlook any perceived shortcomings and embrace its true essence.
To truly understand the essence of the Alfa Romeo 4C coupe, one must embark on a comprehensive exploration of its individual features. From the powerful engine that roars with unbridled energy to the finely tuned suspension that offers unmatched precision, every aspect of this automotive gem has been meticulously engineered to deliver a performance that leaves an indelible mark on the senses. Delving deep into the intricacies of its aerodynamics, responsive handling, and cutting-edge technology reveals a symphony of engineering excellence that sets this car apart from the rest.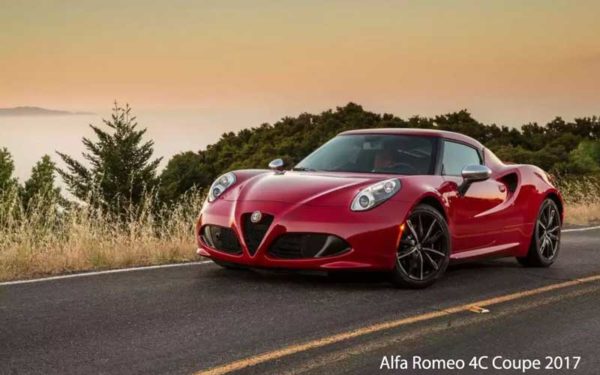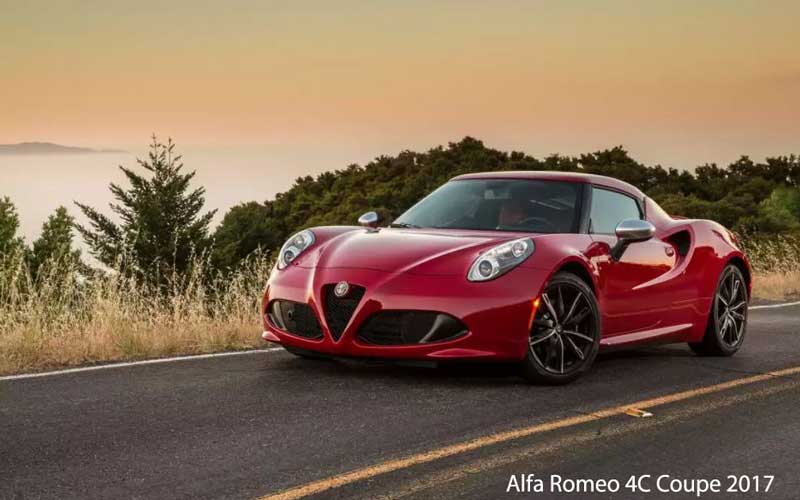 Captivating Design and Sporty Sophistication: Unveiling the Allure of the Affordable Small Beauty:
The first and most striking aspect of this compact car is its captivating design, reminiscent of the iconic Ferrari models. Clad in a vibrant shade of red, it exudes an aura of sophistication and sportiness that is sure to turn heads. While the resemblance to a Ferrari is undeniable, what sets this small beauty apart is its accessibility and affordability compared to the esteemed Italian brand. Owning a car that evokes Ferrari-like aesthetics without the hefty price tag is a remarkable feat in itself.
Despite its diminutive size, the overall length of the car allows for effortless parking in tight spaces, providing convenience and versatility in urban environments. However, it's worth noting that the width of the car is not compromised. In fact, it boasts a width that rivals that of the esteemed Range Rover, a decision that was likely made to enhance its external presence and give it a commanding stance on the road. The broader width not only contributes to its aesthetic appeal but also imbues the car with a sense of power and strength, setting it apart from other small vehicles on the market.
In essence, the design choices made for this small car demonstrate a careful balance between elegance, performance, and practicality. It successfully captures the allure of a high-end sports car while remaining accessible to a wider audience. With its Ferrari-inspired appearance, compact dimensions, and a width that demands attention, this small beauty offers a unique blend of style and functionality that is sure to satisfy even the most discerning automotive enthusiasts.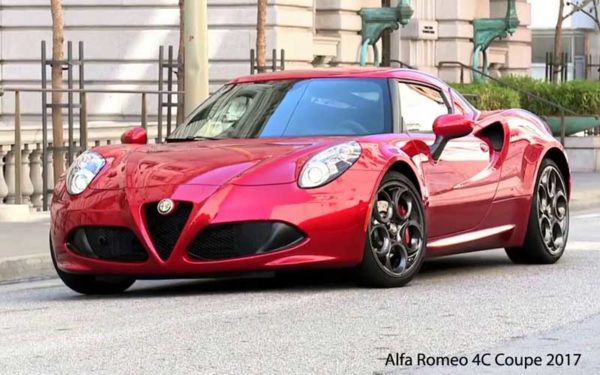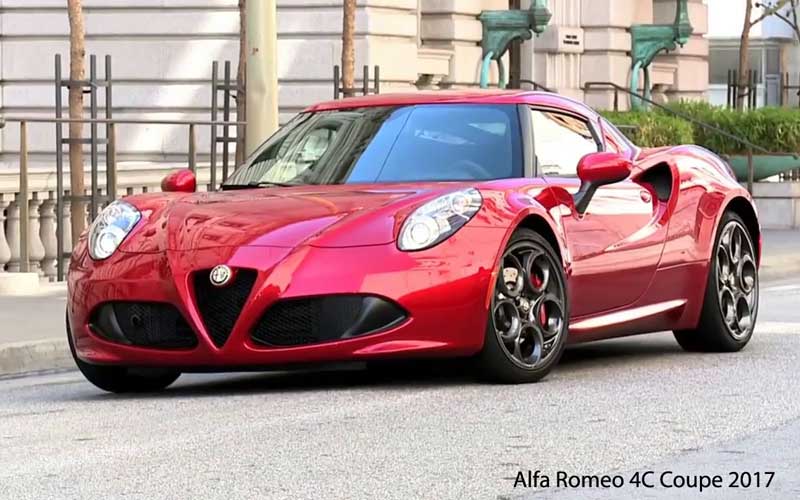 The front of the car showcases a visually appealing black mesh grille that seamlessly integrates with the bumper, creating a cohesive and stylish appearance. However, one intriguing aspect of the front end is the absence of an engine. If you're in search of the powerhouse that propels this small beauty, you'll need to venture to the rear of the car. This unique design choice adds a touch of novelty and sets it apart from conventional car layouts.
The lines and contours adorning the front of the car serve not only an aesthetic purpose but also contribute to the overall resemblance of a traditional car. These design elements are skillfully incorporated to create a familiar appearance, making the vehicle more approachable to those who prefer a classic aesthetic. While the front end may evoke a sense of familiarity, the same level of captivating design carries through to the sides and rear of the car.
In terms of its overall aesthetics, the captivating charm of the car remains consistent from the front to the sides and rear. This cohesive design approach ensures that every angle of the vehicle exudes a sense of sophistication and sportiness, creating an appealing and harmonious visual presence. The 17-inch aluminum alloy wheels further enhance the car's overall allure. These wheels not only provide a stylish touch but also contribute to the vehicle's performance and handling capabilities. Additionally, there is an optional upgrade of five-hole alloy wheels, as depicted in the image above, which adds an extra touch of elegance and customization possibilities.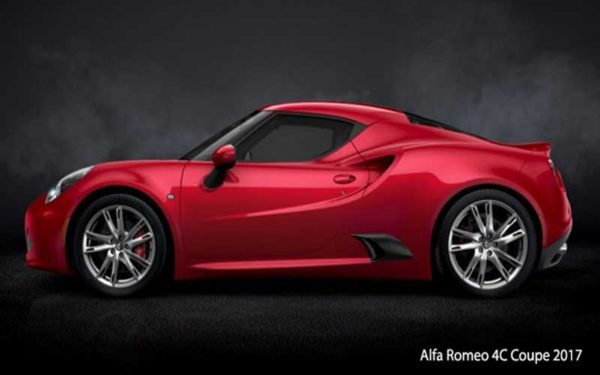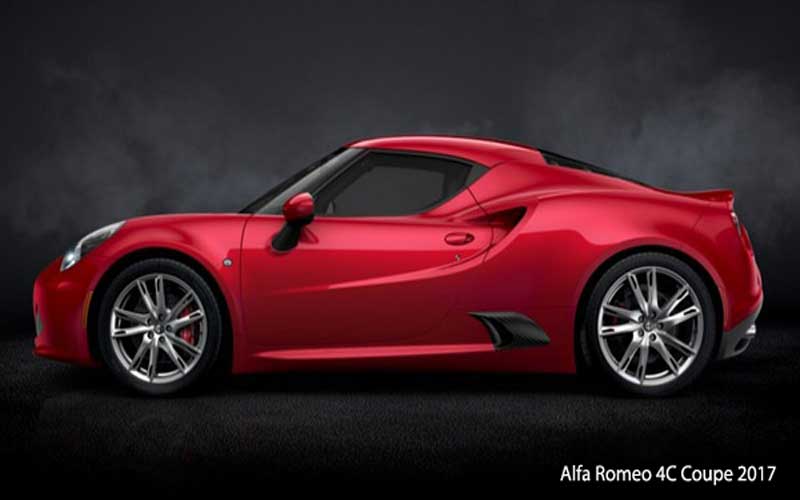 The rear side of the car embodies a sense of speed and agility, visually showcasing its racing-inspired characteristics. This design element reinforces the car's identity as a vehicle built for exhilarating performance on the road. Despite the unconventional placement of the engine at the rear, it contributes to the car's dynamic appeal, hinting at its potential for thrilling driving experiences. Surprisingly, despite the engine's location, the car doesn't compromise on practicality. It boasts a generously sized trunk that provides ample space for storing luggage. The spaciousness of the trunk allows for the accommodation of multiple medium-sized luggage bags, with room to spare. Whether you're embarking on a weekend getaway or carrying belongings for an adventure, this small beauty ensures that your storage needs are well taken care of.
The combination of a sleek rear design and a spacious trunk showcases the versatility of this car. It seamlessly blends sportiness with practicality, catering to both racing enthusiasts and those who require ample storage capacity. This harmonious balance is a testament to the thoughtful engineering and design behind the vehicle, making it an appealing choice for individuals seeking a thrilling driving experience without sacrificing functionality.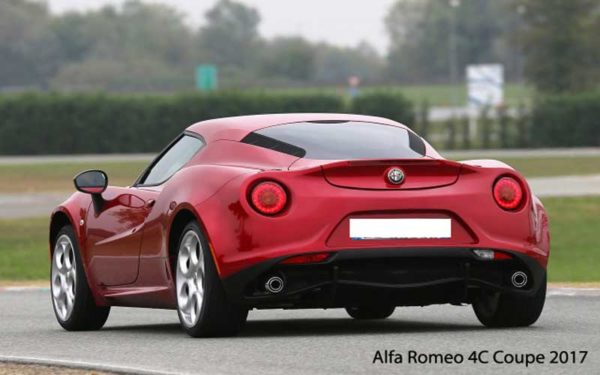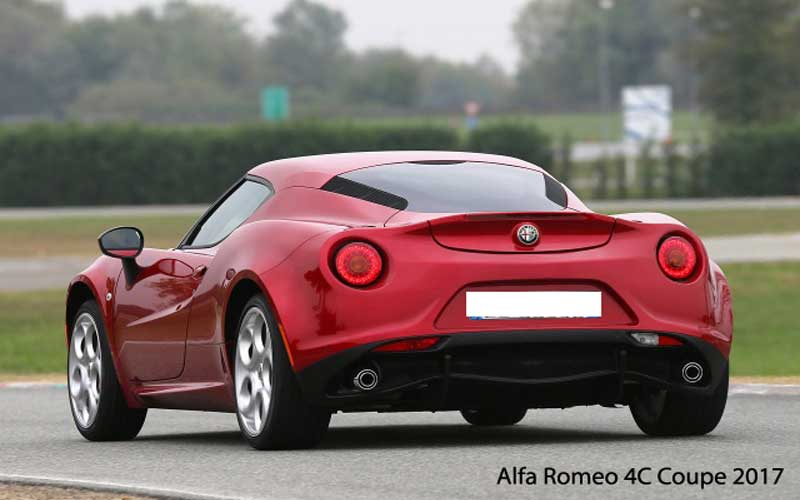 Crafted for Excellence: Uniting Strength and Luxury in the Sport Car Experience:
At the outset, it was mentioned that this car boasts high-quality materials that have the power to captivate you, even to the point of disregarding other features. This emphasis on quality extends beyond aesthetics and extends to the car's structural integrity, which is of utmost importance for sports car enthusiasts. To ensure the utmost safety and security for its sport-loving customers, this car incorporates carbon fiber in strategic areas. Inside the car, carbon fiber is used in the construction of the door panels, providing both strength and rigidity. Carbon fiber is a lightweight yet incredibly strong material that is commonly found in the most exclusive and expensive cars. Its inclusion in this car's design highlights a commitment to delivering a secure and robust driving experience.
Moving to the interior, the car exudes a fantastic ambiance that is sure to impress. The seats, steering wheel, and door panels are adorned with leather stitching, adding a touch of elegance and luxury to the overall aesthetic. This attention to detail and the use of premium materials further accentuate the car's high-end appeal. The combination of carbon fiber elements for structural reinforcement and the luxurious leather accents in the interior contribute to a driving experience that seamlessly blends performance with comfort and sophistication. This car exemplifies the marriage of exquisite craftsmanship, cutting-edge materials, and a focus on providing an exceptional driving experience for sport car enthusiasts.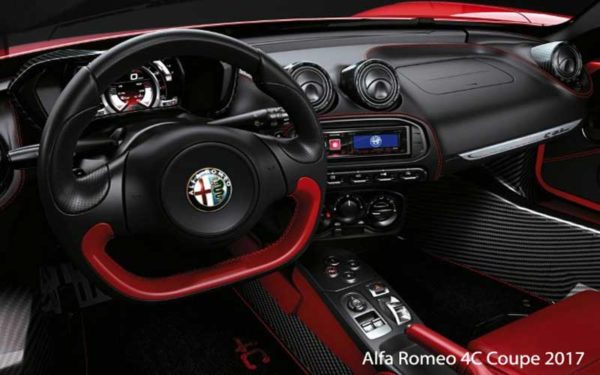 Unleashing Power in a Compact Package: The Mighty Performance of the Small Car's Turbocharged Engine:
Don't be deceived by the size of this small car, as it packs a punch with its powerful engine. Under the hood, you'll find an intercooled 1.7-liter Turbo Premium engine, equipped with four inline cylinders. Despite its compact size, this engine defies expectations and delivers an impressive performance. Generating a peak torque of 349 Nm at 2200 RPM, this small engine possesses remarkable pulling power, ensuring swift acceleration and responsiveness on the road. With a high horsepower output of 273, the car exhibits a thrilling level of performance that will leave you exhilarated.
The combination of turbocharging and intercooling enhances the engine's efficiency and power delivery, enabling it to maximize performance without compromising fuel economy. This ensures that you can enjoy the spirited driving experience while maintaining a balance between power and efficiency. Whether you're navigating through city streets or cruising on the open road, this small car's potent engine is designed to provide a dynamic and engaging driving experience. Its impressive torque and horsepower figures demonstrate that size does not dictate performance. This small yet mighty engine is a testament to the advancements in automotive engineering, showcasing how power and efficiency can be harmoniously achieved in a compact package.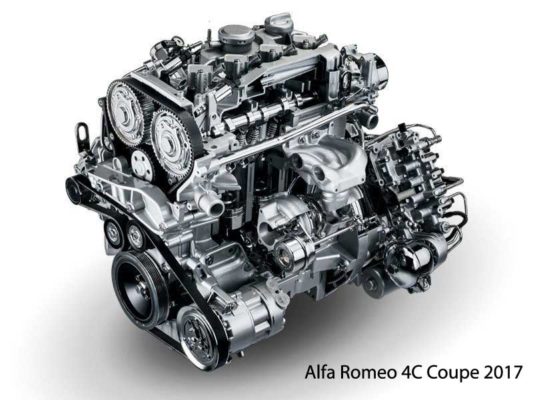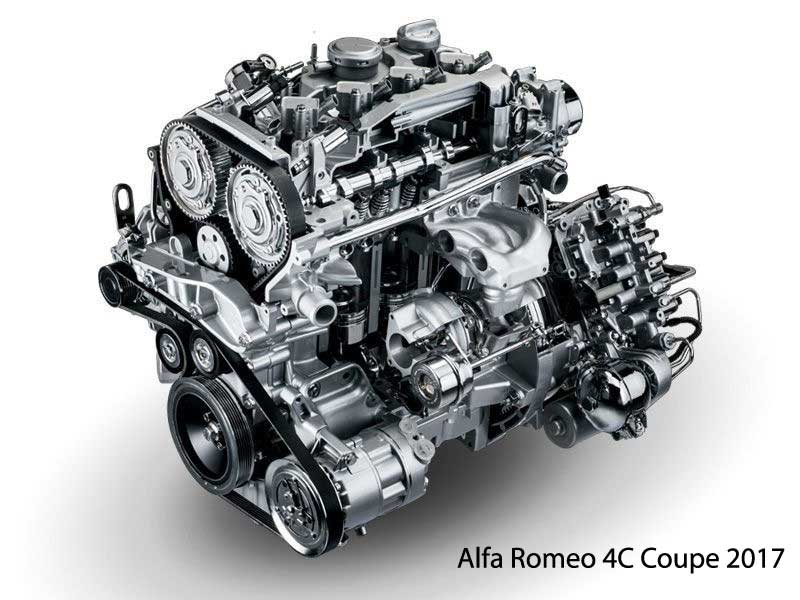 The Alfa Romeo 4C showcases its sporting DNA not only through its design and powerful engine but also in its impressive performance metrics. This small beauty boasts a top speed of 155 miles per hour, allowing you to experience the thrill of high-speed driving. In terms of acceleration, it shines by reaching 0 to 60 miles in a mere 4.2 seconds, showcasing its remarkable agility and quickness off the line. As expected from a sports car with a performance-oriented engine, the Alfa Romeo 4C achieves an average fuel economy of 24 miles per gallon on the highway and 23 miles per gallon in the city. While it prioritizes performance, it still delivers respectable efficiency, allowing you to enjoy the driving experience without compromising too much on fuel consumption.
When it comes to transmission options, the car offers versatility with two different versions: a 6-speed manual transmission and an automatic transmission. This provides drivers the flexibility to choose their preferred shifting method, be it a hands-on manual experience or a smooth and effortless automatic transmission. It is worth noting that the Alfa Romeo 4C departs from the conventional power steering system found in most cars. Instead of power steering, it features a manual tilt telescopic rack and pinion steering wheel. This design choice provides a direct and engaging steering feel, allowing drivers to experience a more connected and precise control over the car's movements. While it may require a bit more physical effort, it enhances the overall driving experience by providing a heightened sense of feedback and responsiveness.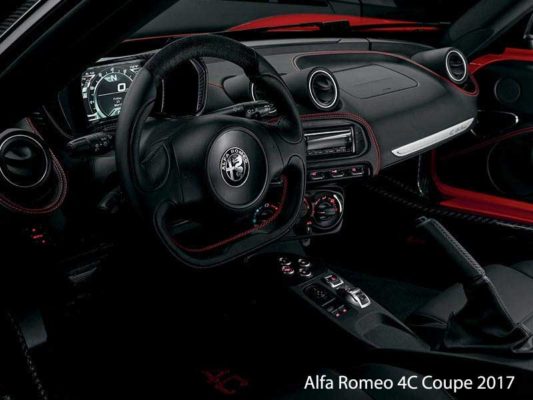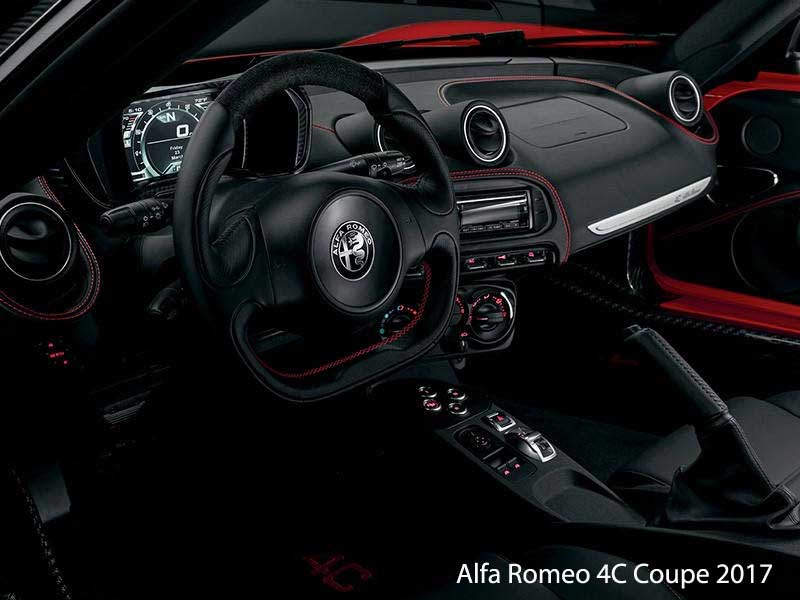 Unparalleled Comfort and Customizability: Elevating the Driving Experience in the Alfa Romeo 4C:
In addition to its sporty performance, the Alfa Romeo 4C ensures a comfortable and enjoyable driving experience. The car is equipped with well-designed, comfortable leather seats that provide ample support and cushioning. These seats are specifically crafted to accommodate the sportive nature of the car while ensuring a pleasant ride. Inside the cabin, the Alfa Romeo 4C offers sufficient headroom and legroom, allowing occupants to sit comfortably even during extended journeys. The 4-way driver and passenger seats are equipped with manual recline and fore/aft movement capabilities, enabling individuals to adjust their seating position to their preference.
To enhance the driving experience, the car incorporates three different driving modes: Natural, Dynamic, and Economy. Each mode adjusts the shock absorbers accordingly, allowing drivers to tailor the car's handling and ride characteristics to their desired preference. Whether you're seeking a more balanced and natural driving feel, a dynamic and sporty ride, or an optimized fuel-efficient performance, the Alfa Romeo 4C provides versatility to match your mood and driving conditions. Furthermore, the gas pressurized shock absorbers are sport-tuned, contributing to the car's responsive and precise suspension. This suspension setup ensures that the car remains planted on the road, offering enhanced stability and control, even during spirited driving maneuvers. The sport-tuned suspension underscores the car's focus on entertainment and fun, providing a thrilling and engaging driving experience.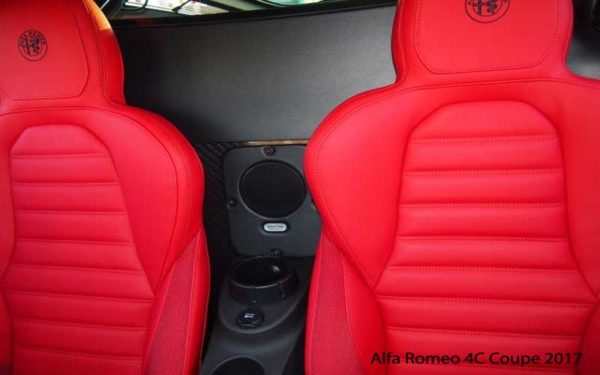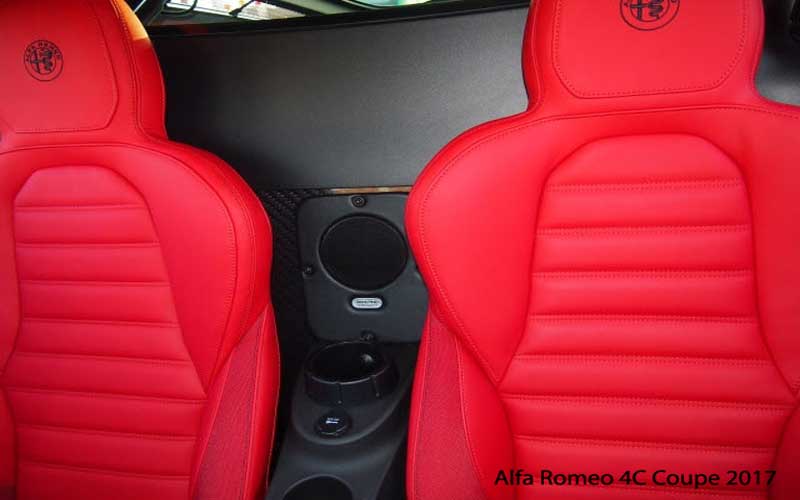 Unleashing Entertainment on Wheels: The Immersive Audio and Wireless Connectivity:
Indeed, the Alfa Romeo 4C is not only about comfort and performance but also offers a comprehensive entertainment package. The car is equipped with four speakers that are embedded with an automatic equalizer, ensuring a balanced and immersive audio experience. Whether you're enjoying your favorite music or listening to a captivating podcast, the sound system is designed to deliver clear and high-quality audio. One notable feature of the car's entertainment system is the wireless streaming option. This allows you to conveniently connect your phone to the car's audio system via wireless phone connectivity. With this feature, you can effortlessly stream your preferred music tracks, podcasts, or even make hands-free calls, all without the hassle of connecting cables. This wireless streaming capability adds a layer of convenience, enabling you to enjoy a seamless and wire-free entertainment experience. Whether you're embarking on a long road trip or navigating through the city, the Alfa Romeo 4C ensures that you stay entertained and connected to your favorite media without any limitations.
Safety:
Last but most important part of sport car is safety; a car without safety features cannot be called a sport car. Here is the list of safety features that indubitably make this a safe car.
Electronic stability control (ESC)
ABS and driveline traction control
Side impact beams
Tire specific low tire pressure warning
Dual stage driver and passenger front air bags
Dual stage driver and passenger door mounted side air bags
Air bag occupancy sensor
Driver knee air bag
Outboard front and shoulder safety belts-inc: pretensioners
Verdict:
The Alfa Romeo 4C coupe is a mesmerizing blend of design, performance, comfort, and entertainment. Its captivating exterior, powerful turbocharged engine, and use of premium materials like carbon fiber and leather create a truly remarkable driving experience. With impressive acceleration, a high top speed, and a balance between power and efficiency, this small beauty defies expectations. Inside, the comfortable seats and customizable driving modes offer personalized comfort and handling, while the immersive audio system with wireless connectivity ensures an enjoyable and convenient entertainment experience.
Major Competitors:
The Alfa Romeo 4C coupe faces competition from several other sports cars in its segment. Some of its notable competitors include:
Porsche 718 Cayman: The Cayman offers a refined driving experience with its precise handling, powerful engines, and luxurious interior. It is renowned for its exceptional balance between performance and everyday usability.
Audi TT RS: The TT RS combines sleek design with a turbocharged engine, delivering exhilarating performance. Its advanced technology features, refined interior, and all-wheel drive system make it a strong contender in the sports car market.

Chevrolet Corvette Stingray:

The Corvette Stingray is an iconic American sports car that offers incredible power and performance. With its aggressive styling, powerful V8 engine, and track-ready capabilities, it provides a thrilling driving experience.

Lotus Evora:

The Evora showcases the lightweight philosophy of Lotus, prioritizing agility and handling. It offers a distinctive design, a range of engine options, and a driver-focused interior, making it a true enthusiast's choice.
BMW M2 Competition: The M2 Competition combines BMW's renowned driving dynamics with a potent turbocharged engine. Its aggressive styling, precise handling, and high-quality interior make it a strong contender in the sports car segment.
These competitors offer their own unique blend of performance, design, and driving experience, providing customers with a range of options to choose from in the sports car market.