Bentley Bentayga 2019
Bentley Bentayga was introduced in 2016 by British automobile manufacturer Bentley. It was introduced as a five door SUV luxurious crossover with F4 layout and built on Volkswagen MLB platform in United Kingdom. The 2019 Bentley Bentayga is available in various trim levels including Diesel AWD, V8 AWD, W12 AWD and Mulliner AWD with Mulliner AWD being the highest trim level powered by six liters 12 cylinder twin turbocharged  W12 engine and providing a mileage of nineteen miles per gallon on highways. All wheel drive option and eight speed automatic transmission is standard on all type of trims. The W12 is considered to be the fastest vehicle with a top speed of 187 miles per hour. It is a super luxurious car with best in highway adventures and short jaunts. The eight speed transmission controls the turning, stopping and cornering of the car around turns and twists smoothly and gives a firm grip to the road. The top speed of V8 engine car is 180 miles per hour with the caliber to call it an exceptional SUV. It is an all in one luxurious power train with astonishing features of luxury, high speed, and spacious interior and powerful engine.
Under the hood and performance:
The Bentley Bentayga V8 2019 is powered by four liters twin turbo charged V8 engine generating a horsepower of 550hp and torque of 770 Nm. The back painted brake calipers of iron brakes provide a secure drive by driving smoothly without any jerks while the handling is made smooth and grip is done firm by the continuous damping control air suspension provided with four setting adjustment of heights. The eight speed automatic transmission is standard in all trim levels with the top speed of 180 miles per hour in V8. It can accelerate from zero to sixty miles per hour in just 4.4 seconds maintaining the agile handling and sporty driving of the car and keeping the trill on its top level. The twin turbo charged engine provides the responsiveness and efficiency and an exceptional efficiency is provided by variable displacement and four cylinders out of eight will stop by shutting down when not in use and the start-stop technology controls the car by activating on near to stop speeds. It provides a satisfactory fuel economy by giving 22.1 miles per gallon mileage and fuel consumption of 18.5 liters per hundred kilometers.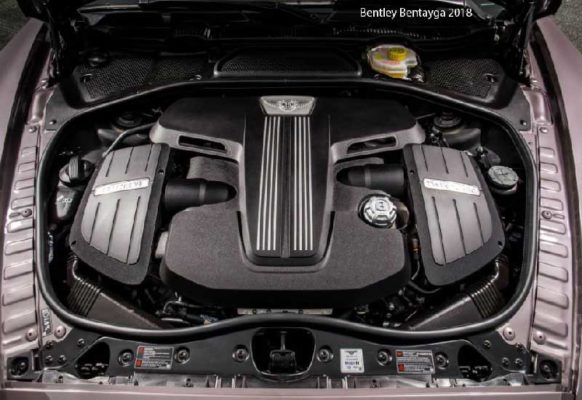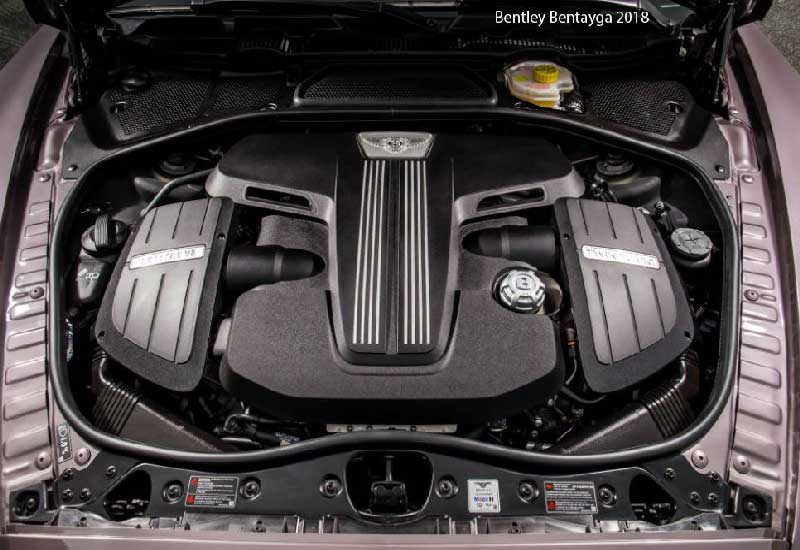 Exterior looks and features of Bentley Bentayga 2019:
The 2019 Bentayga has an eye catching appearance with similar sleek lines as in previous models but more distinctive features to give dynamic feeling to the edgier exterior. The front is extremely eye catching with black colored matrix central grille encrypted in chrome accents and the rear is enlightened by the quad shaped tail pipes and large sized twenty one inches sporty spoke alloy wheels. The LED head lights are provided with high beam assistance that will let you drive in extreme dark roads easily. The Bentayga is illuminated with its badges clearly seen on radiator shell, boot lid and wheels. The body work on the lower portion of the body is done in grey finishing that gives a very elegant and decent finish to the looks. The side windows are polished bright ware and the panoramic sunroof is provided with sliding front panel and fixed rear panel. There is the option for seven different exterior colors of your choice. The Mulliner trim comes with the option of twenty two inches wheel options and there are options of different variety of paint options, privacy glazing, and body color of lower portion of car, Bentley dynamic ride and brakes with red painted brake calipers. It has a fuel tank capacity of 18.7 gallons and has an overall length of 202.4 inches, 87.6 inches width, 68.6 inches height and wheel base of 117.9 inches.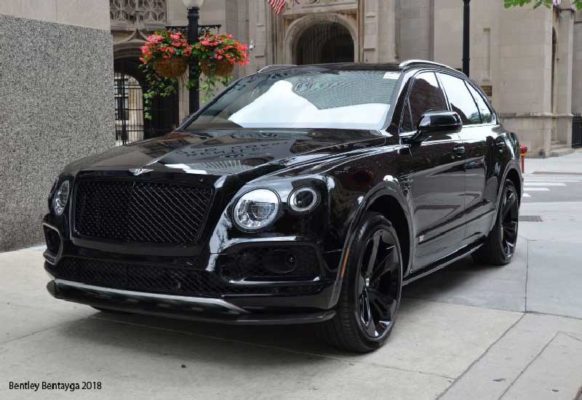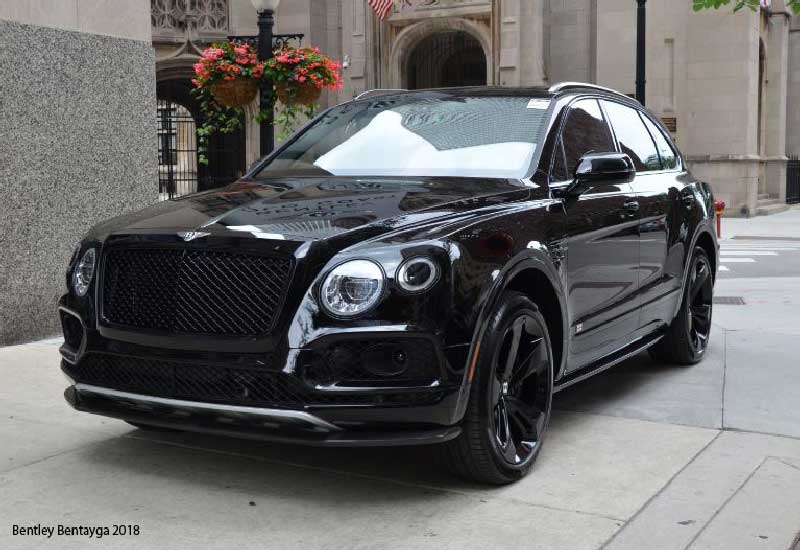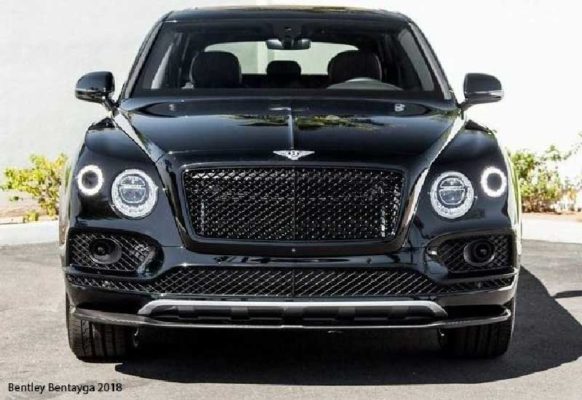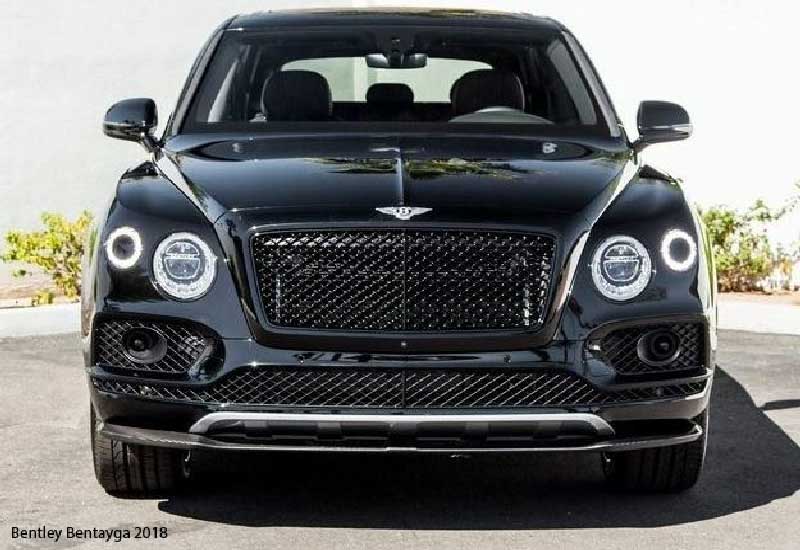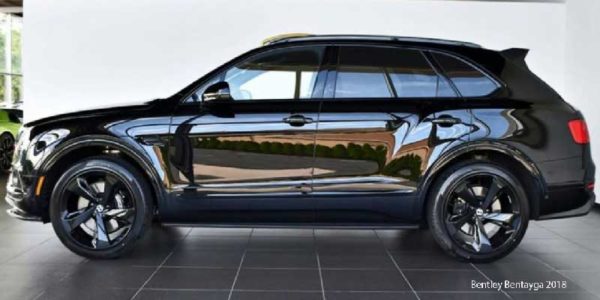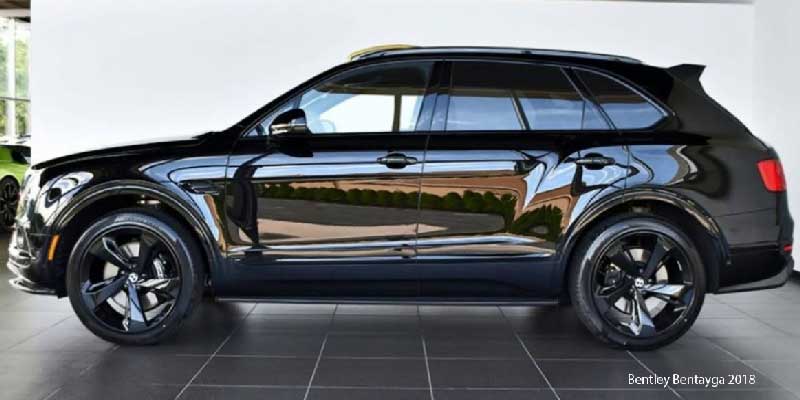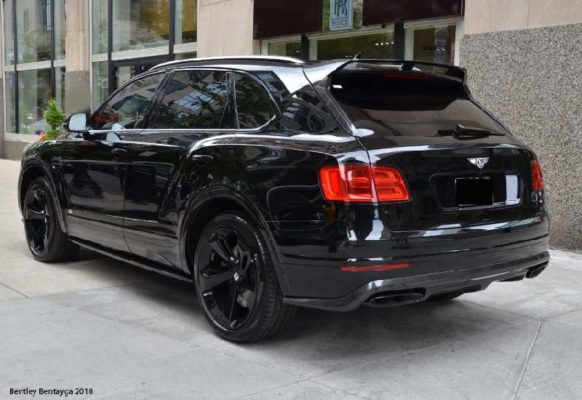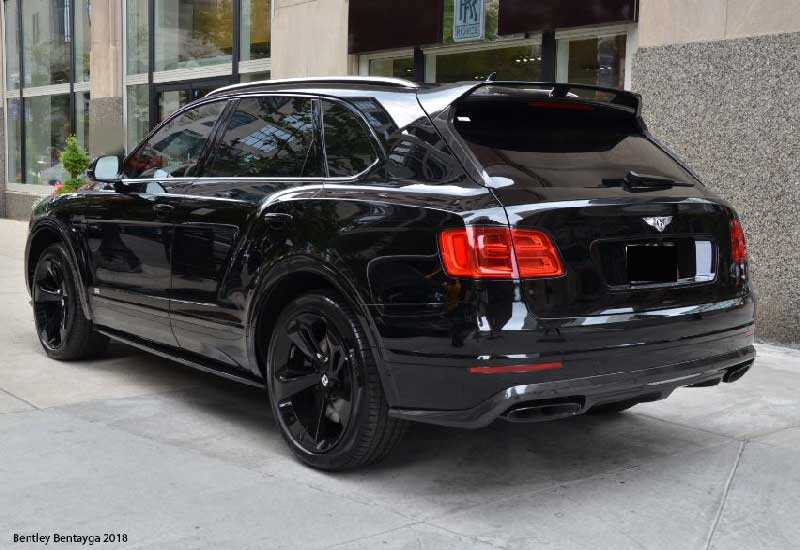 Interior design and features of Bentley Bentayga 2019:
The luxurious handcraft cabin of the Bentayga is unique is its way and provides exhilarating journey. The journey is made comfortable with fluted seats covered with leather covering and option of 5 different colors. The perfect finishing is made with a blend of sophisticated Dark Fiddle back veneer, classical design foot pedals and traditional tread plates. The steering wheel is single tone with three spoke hide trimmed. The gear shift paddles are mounted on the steering wheel with the gear levels of hide and chrome. There is enough space for the passengers and five adults can sit easily inside the car. The infotainment is provided with eight inches infotainment screen with an HD resolution and providing navigation controls along with CD player, MP3 player, Text to Speech AMI and Voice control. FM radio will also entertain you on your journeys. The audio system has ten speakers to give you a high intensity sound. There are features to assist you in comfortable and safe drive. Some of them include parking assistance, recognition of traffic signs, warning alarms for pedestrians, warning system for reversing, city safeguard and top view camera. Air bags are provided for all passengers for preventing any major injuries during collisions.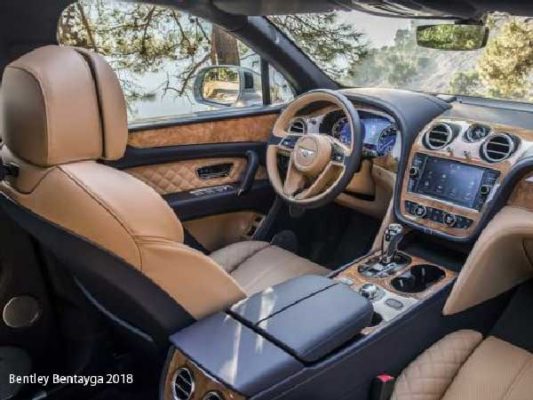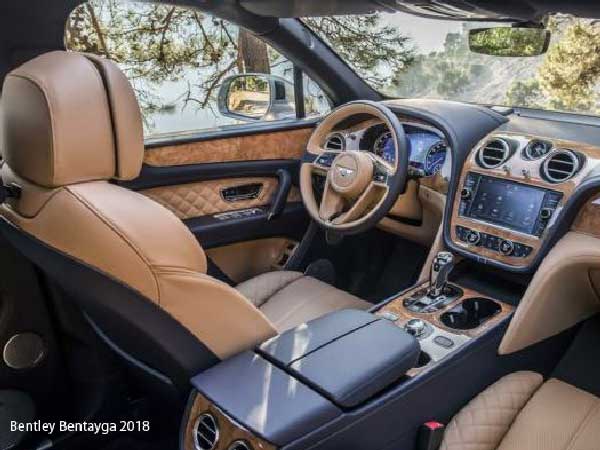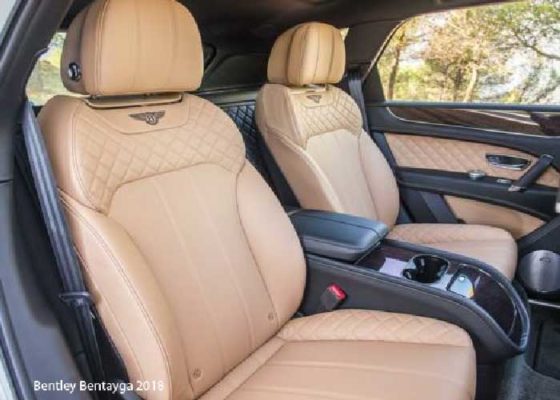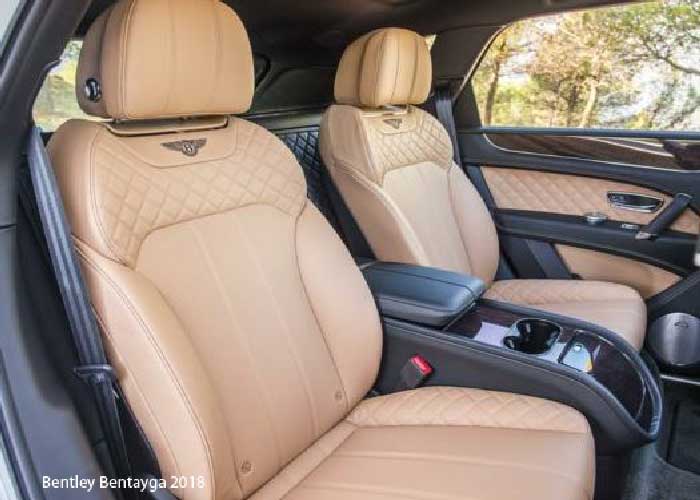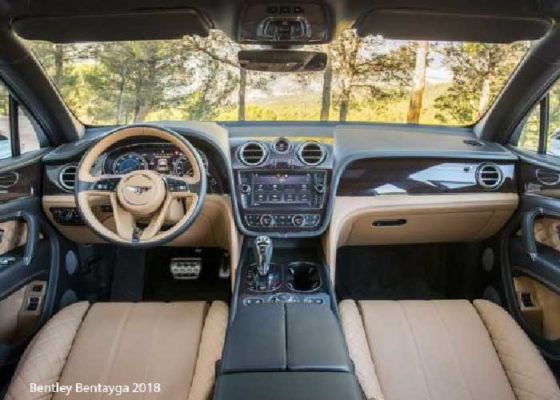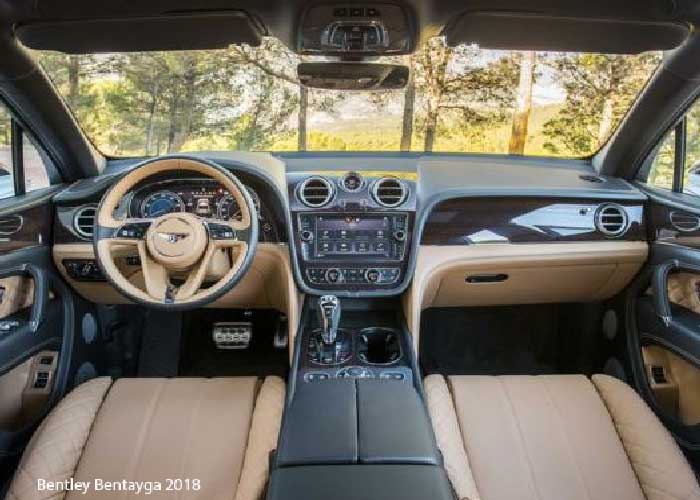 Price of Bentley Bentayga 2019:
The V8 AWD trim is available at a price of 165,000 US dollars. W12 AWD trim is available at a price of 229,100 US dollars while the Mulliner AWD is available in markets at a price of 298,000 US dollars and it will vary depending on optional features you are going to purchase.