Price: 389,500 US
Bentley Flying Spur V8 2019
Bentley launched the second generation of Flying Spur in 2013 revealing more astonishing and sporty looks with eye catching, mesmerizing appearance. The V8 Flying Spur was introduced in 2014 that was powered by four liters V8 engine generating 660Nm torque at 1700rpm. It is available in different trims including V8 sedan, V8 S sedan, W12 Sedan and W12 S Sedan. V8 sedan is the most economical trim powered by V8 engine while the W12 S Sedan is the highest level trim powered by W12 six liters engine giving a mileage of twenty miles per gallon. The 2020 Flying Spur is the new attention of the market but here we will share some reviews and details of the 2019 model of Bentley's Flying Spur V8.
 This is an extremely royal car swathed in leather and delivers effort free top speed. It is a four door sedan with all latest safety features installed in it to ensure a safe and secure drive. You will be provided with anti- lock braking system along with braking assistance, day time running lights, electronic brake force distribution, parking assistance, sensors for rain in wipers, vehicle stability control, pressure monitoring system for  tires, seat belts for all passengers, air bags for all passengers and auto focusing high beam head lights for driving safely in all type of extreme conditions.
Engine and performance:
This Flying machine is powered by four liters 8cyl petrol turbocharged MPFI V8 engine with eight speed automatic transmission generating a torque of 660 Nm at 1700rpm and power of 521 Kw at 6000rpm.  The suspension of the car is improved with front and back electronic independent axles. V8 spur is preferred on other heavier twelve cylinder engine models because it has less weight under its hood and that's why it gives more agile and smooth handling to the car with relatively less force applied. It is at its best when you are cruising it at its top legal speeds, letting you enjoy the ride in its leather finished luxurious cabin. It can accelerate to sixty miles per hour in just 4.3 seconds that is quicker than the W12 models and its all-wheel drive is standard option that will let you drive the car in all type of conditions even on rough pathways and bumpy roads. Its fuel consumption is a bit expensive and it requires 10.9 liters of fuel consumption per hundred kilometers run.
Exterior looks and features:
It has an assertive design with bold lines and a well-balanced proportion that creates a very eye catching appearance. It has vertical vane grille on the center on front side that has a very crystal and shiny appearance. There are circular headlights on its sideways with day time running lights underneath. The twenty one inches wheel high lights the beauty of the car with charisma looks. On the back the rectangular tail lights boasts the attractiveness of the car.  The fascia is smooth with no other detailing except the number plate placed into the bumper. The oval shaped tail pipes are also embedded in the bumper. It is available in seventeen different color options while the bumpers are colored accordingly with the color of the body. Overall length of the car is 5.3 meters, width is 1.98 meters, and height is 1.49 meters while it has a ground clearance of 11 centimeters.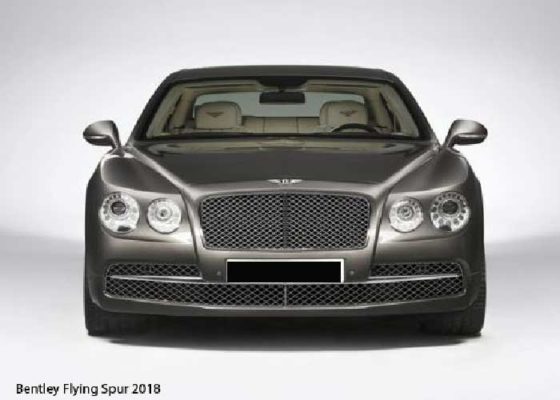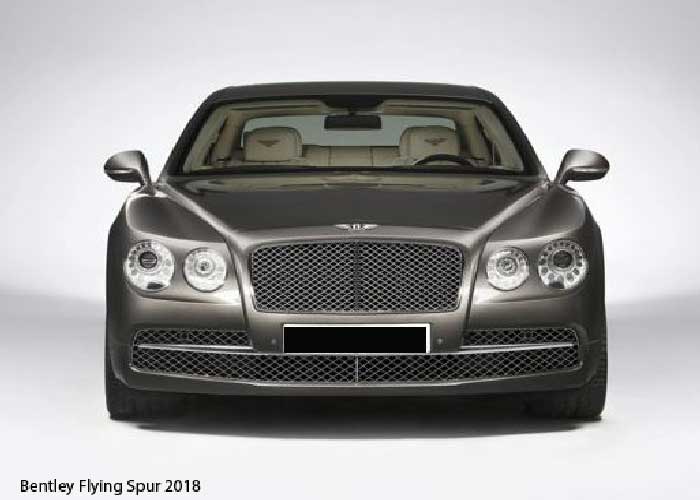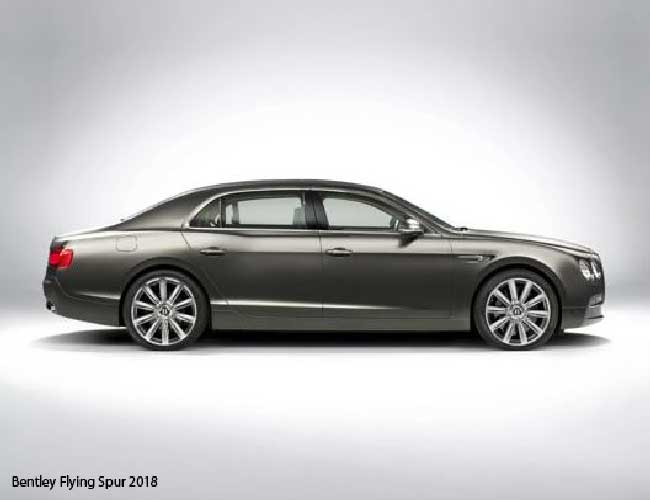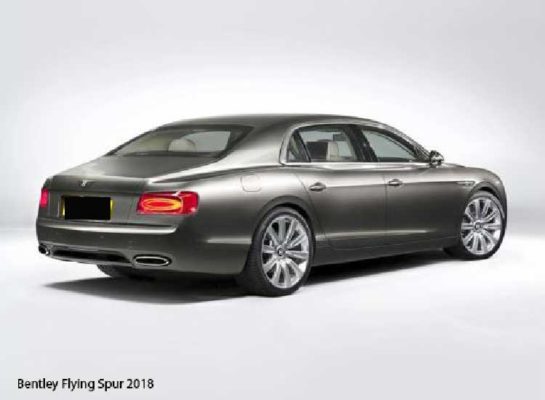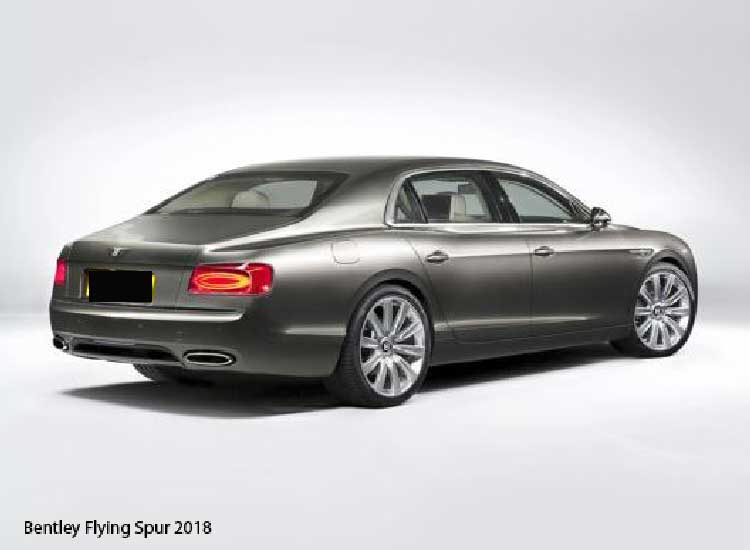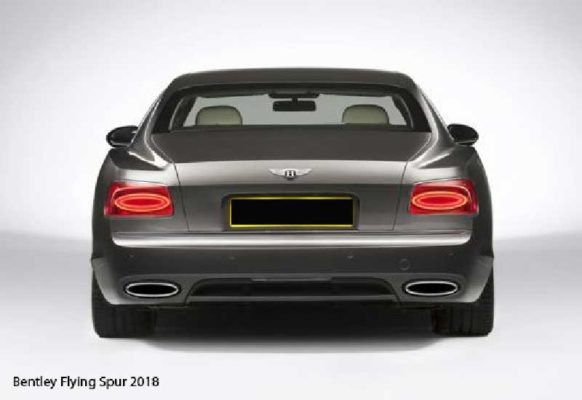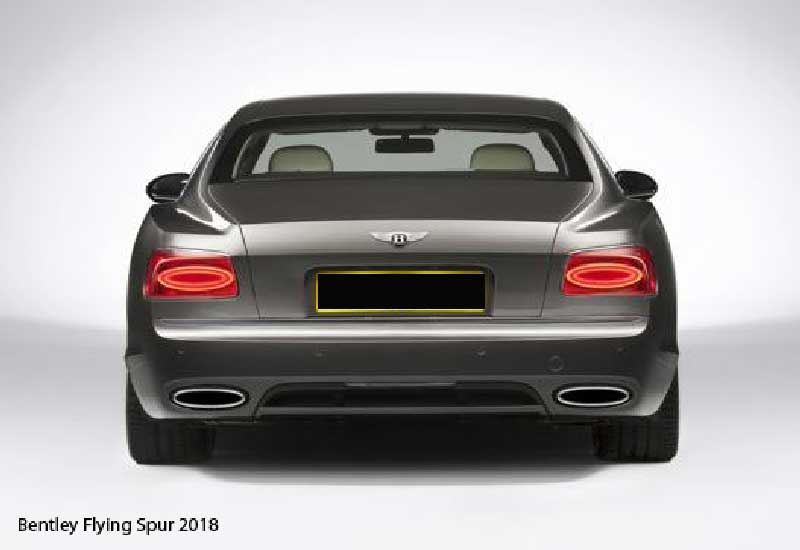 Interior styling and features:
The craftsmanship of the cabin has taken it to the next level with more emphasis on comfort and relaxation and it has created stylish and luxurious looks along its comfort providing features. There is a wooden and horizontal dashboard in front that extends into the panels of door and a central console has 12.3 inches infotainment display screen. This screen can be rotated when it's not in use and it will be replaced by the wooden veneer sides of the dash board so the dashboard looks smooth. The screen can be rotated to a third side which displays the chronometer, compass and temperature of the outside. There is fiber luxurious detailing in the cabin with round vents in the central stack, clock positioned in between AC vents and diamond knurling on central console.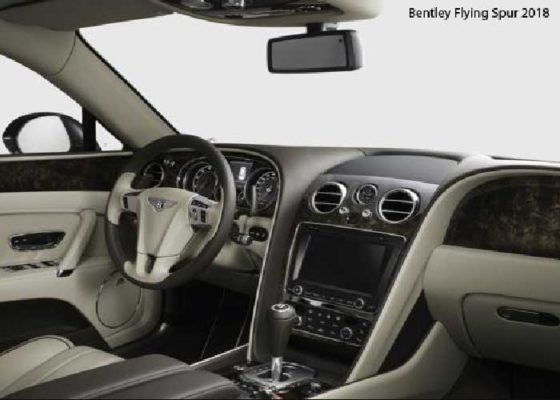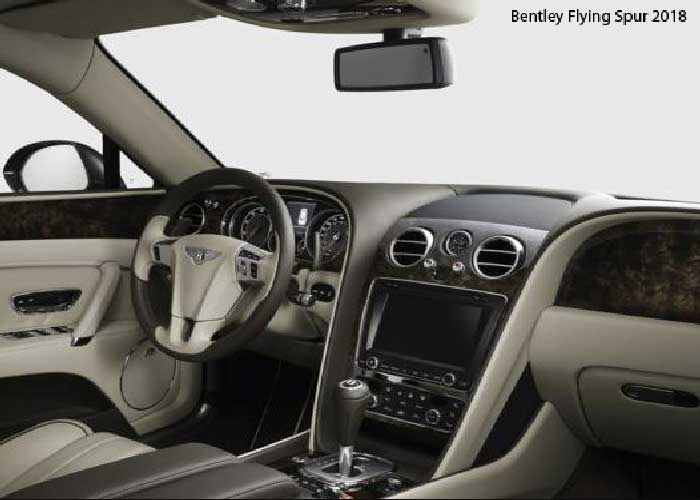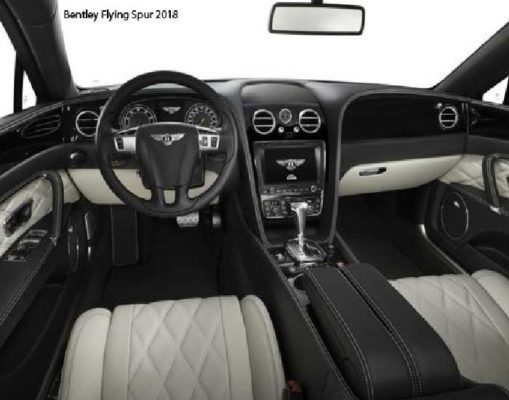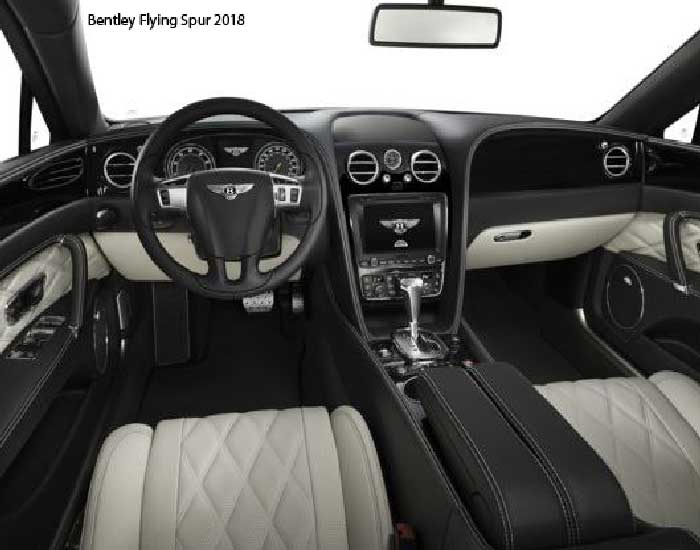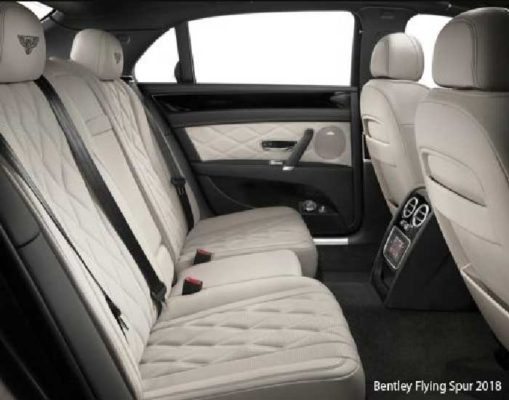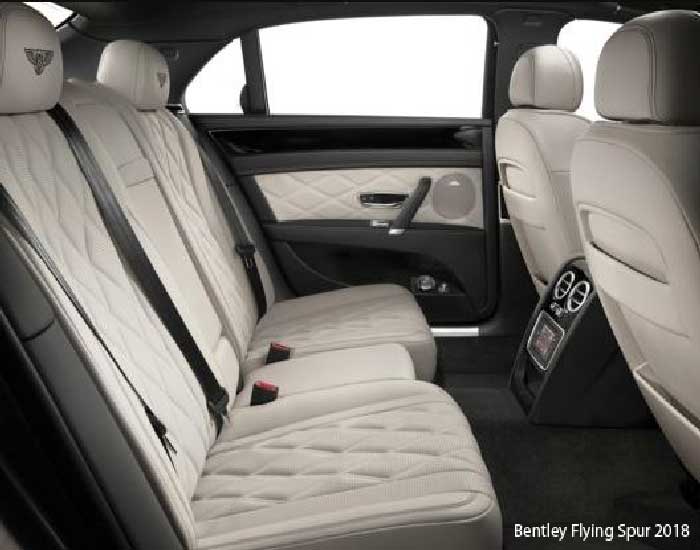 The seats are covered with leather and provide ventilation, heating, tilting and massage options. There is a touch screen remote for the rear passengers to control the infotainment system and it features control of rear massage seats, all blinds and climate control on back. There is a panoramic sunroof for providing you the natural light in the cabin and gives a spacious look to the cabin. The entertainment is provided by option of three different audio systems including ten speakers or sixteen or nineteen speakers. Talking about the space in cabin then it has a satisfactory space room for passengers especially it provides the best comfort to the passengers to sit with relaxation even on longer routes.
Price of Bentley Flying spur V8 2019:
The cost of Flying Spur is as much as buying a new house and it costs 389,500 US Dollars with a warranty of three years and unlimited kilometers. It costs very high in its fuel consumption and maintenance and obviously those who can afford to purchase the car, can also afford the maintenance and running of the car too. 2020 model is also about to hit the markets and we expect it to gain high popularity and fame among its customers.