Buick Verano  2017
If you are looking for a small compact sedan that provides you luxury interior than you should have to go for Buick verano, this will be a solid choice for becoming your perfect ride. Luxury cars usually considered to be large like Cadillac and Lincoln but thinking changed when you come across small, midsized compact Verano 2017. All your wishes can be full filled by Buick Verano as it has great styling, nicely made interior and long list of standard and optional features to full fill your all needs and requirements.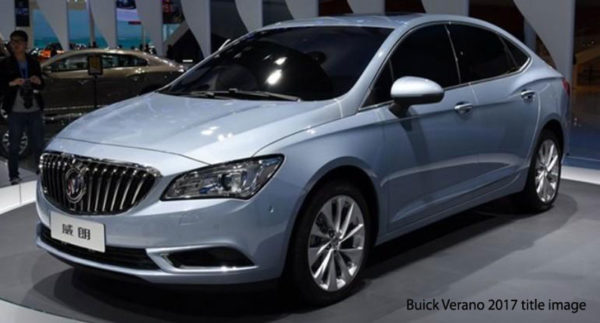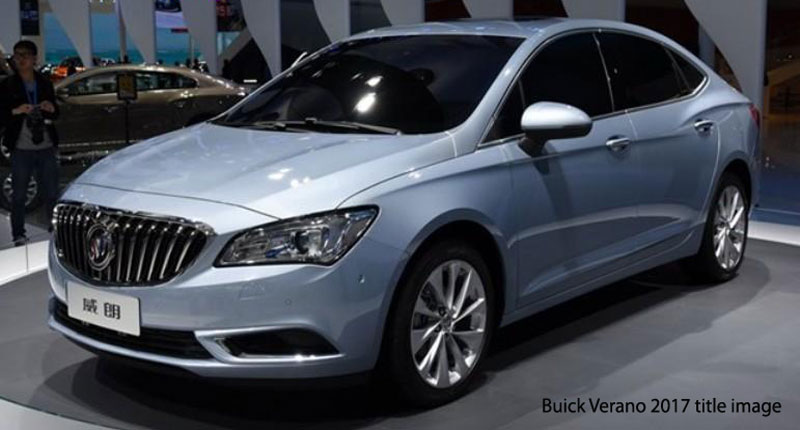 There were six trims level available since 2016 but in 2017 these has been reduced to 3 for giving easy selection to customers. It has base, sport touring and Leather trims that give easy selection to their customers with respect to price they can pay for their ride.
Design:
Current Trim we are discussing about is Leather that is luxurious one among all three; it has more standard and optional features than other two trim levels. Leather trim of Verano 2017 has front made up of beautiful vertical lines chromed grill, halogen composite projector beam blue translucent ring headlamps and fog lamps, where chromed grill and fog lamps are not available in other two versions.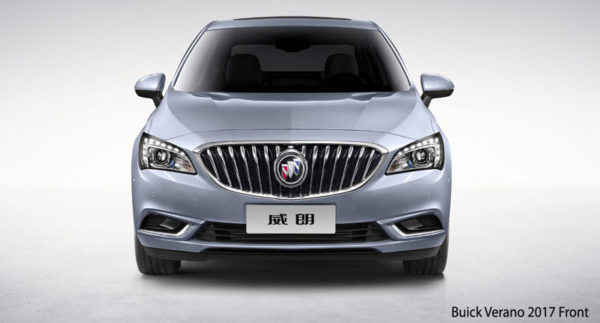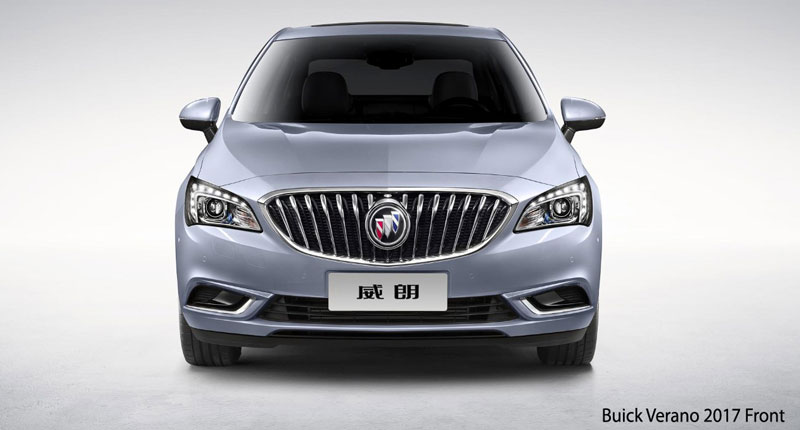 Overall length and width of Verano 2017 is comparatively more compact and smaller than other sedans of same price and class like Acura ILX, Audio A3 and Mercedes Benz c-class. Moving to side it has 18 inch alloy wheels that are only available in Leather trim while other two versions have 17 inch alloy wheels.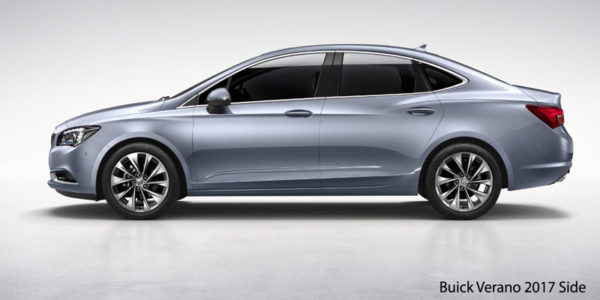 Rear of verano 2017 is beautifully shaped with addition of nice looking tail lights and dual chrome exhaust.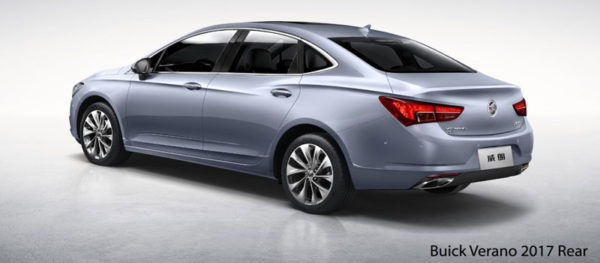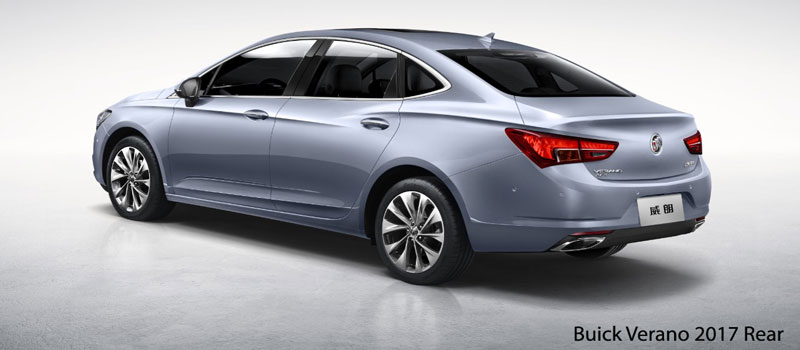 Interior of verano is well crafted has leather material on seats, steering wheel and gear shift knob, more inside there is 7 inch display fitted among nice beautiful looking control panel that has many button to perform different car functionalities, this is also not available in base version base.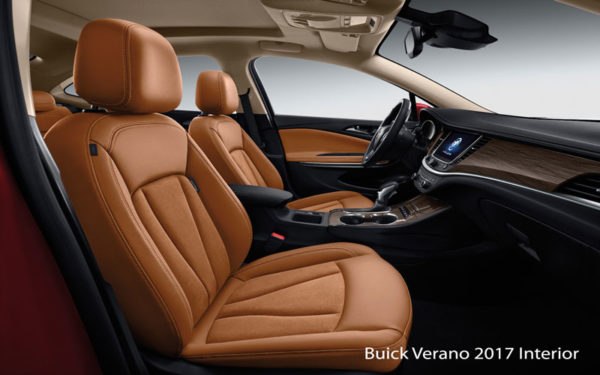 Interior of this compact sedan is available in three beautiful colors "cashmere, Ebony and Medium titanium".
Engine and Transmission:
Until 2016 there was optional turbo charged four cylinder engine that is now cut off, in 2017 verano there is 2.4 Liter four cylinder engine that produces 180 horse power and 230@4900 Rpm peak torque.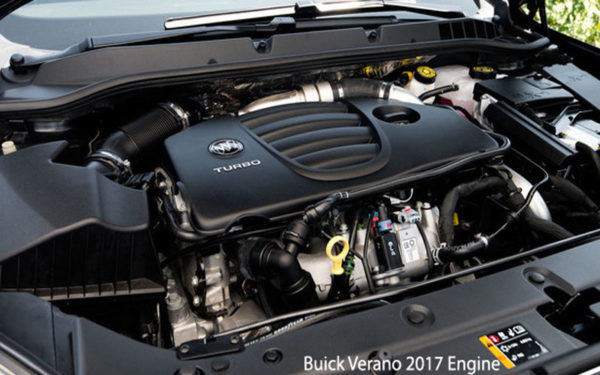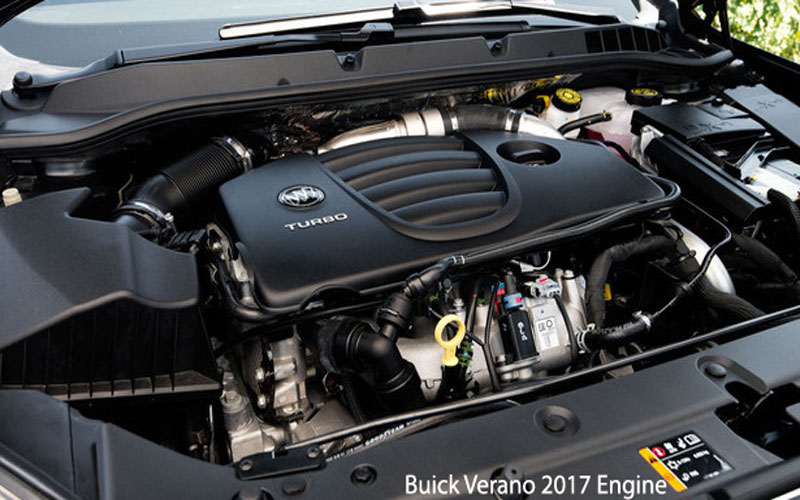 Fuel economy of verano is nice that give 21 Miles per gallon within city and 31 miles per gallon on Highway. According to details "2017 Verano is the last model" there will be no verano for 2018 and company will move all its focus to crossovers. This Front wheel drive car has six speed automatic transmission that perform well with power electric rack mounted steering wheel.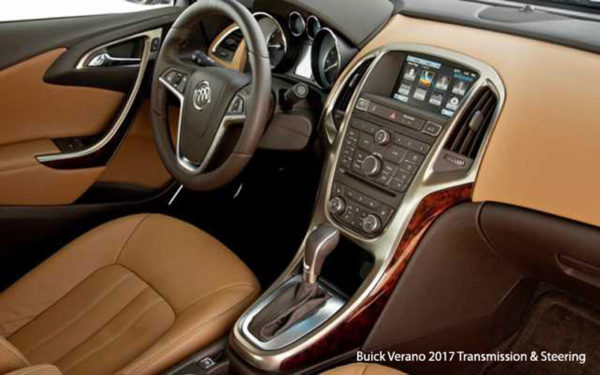 Comfort and Security:
It is compact luxury sedan so does it has many features for comfort and security. There is no doubt that behind the wheel this car is much more comfortable than expected. Driver seat is 8 way power adjustable while passenger has 8 way manual.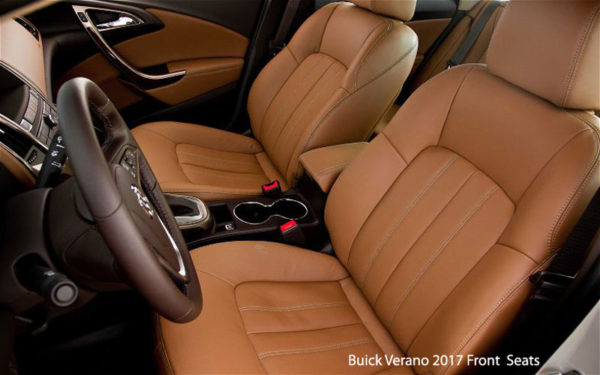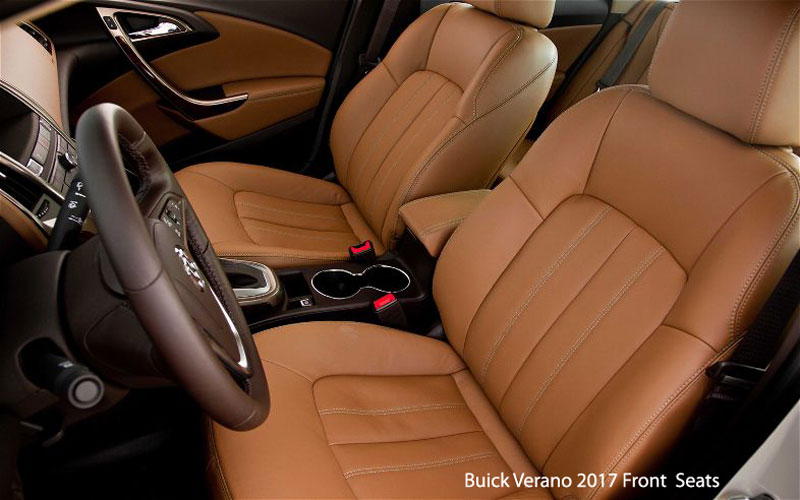 This Leather version of Verano has heated front seats that are not available in other versions. From inside verano is so much quiet that you feel no noise even on highways and dirty roads. Rear seats of car are not as much comfortable because there is less leg room that can create problem for rear side passenger especially for middle one.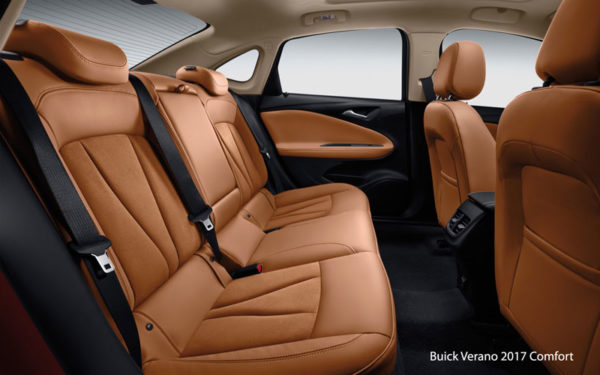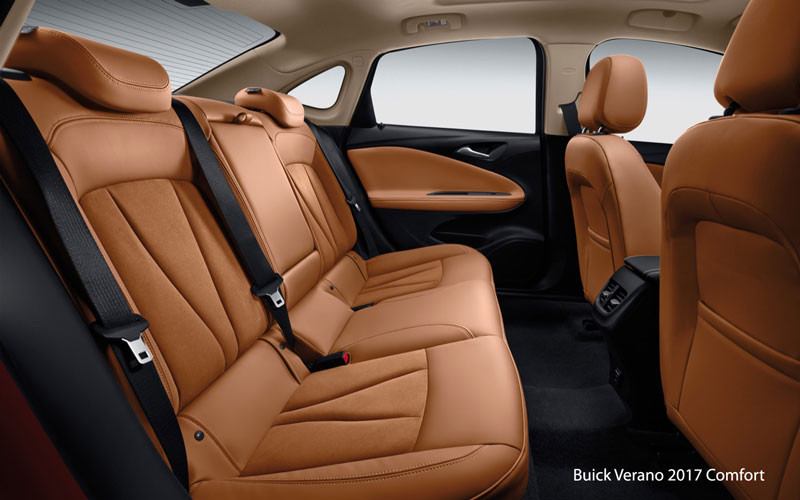 In security zone this Verano received 5 star rating overall including front and side crash. These are security features that have been added in Verano 2017.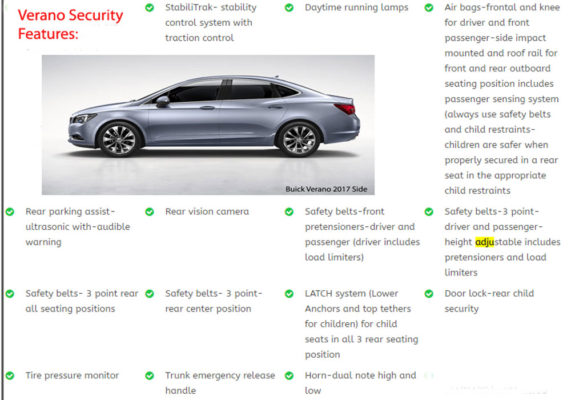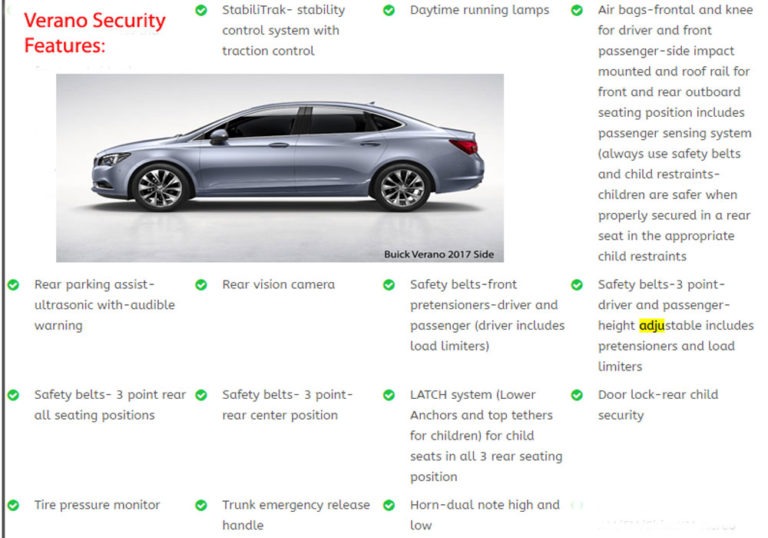 While Forward collision, Rear cross traffic alert, lane departure warning and blind spot monitoring are optional features that can be added with extra charges.
Extra features in Leather Version
18 inch alloy wheels
Fog lamps
Heated side mirrors
Rear parking sensors
Keyless ignition entry
Auto dimming rear view camera
Leather upholstery
8 way power adjustable driver seat
Heated front seats