Cadillac ATS-V 2017 Manual
Beautiful small sedan car by Cadillac Company in the year of 2017 that has given the name ATS-V, this beautiful sedan car is specially made to beat Mercedes M3 in all aspects and it also has done so by giving lot in this ATS-V package. Before moving toward its design, engine, transmission and other components that are combine to make it we should have to know the meaning of this car name.
Meaning of Cadillac ATS-V:
Cadillac is a large manufacturer that has fame for the production of luxury cars, basically the meaning of Cadillac is producing something that is exceptional which become an example for its kinds especially in terms of design, lavishness and dimensions. Now the word ATS; different companies use different words for defining their cars like Mazda gives GLC to car that stands for Great little car so the meaning of ATS is Alpha Touring Sedan now the further guesses on you.
Design:
This beautiful 2 door coupe has seating capacity for 4 persons that give great experience to its users not to those who are sitting inside but also to those who watch this from outside. It has fabulous sporty design for discussing about which let's start from the front of car; expensive sport cars usually have something that increases their value, it's not just design but what things are being used to make it or to design it. Cadillac ATS-V 2017 has beautiful front made up of carbon fiber yes it has carbon fiber envy trim, accents and lower air down is also made up of carbon fiber this didn't only help to reduce weight of car but also give strong structure to it. Moving little up there is big bold grille and halogen head lamps that are mold around the front fender. Moving toward behind it has 18 inch alloy wheels with p255/35R18 tire type. Rear of car is also have some advancements that has been done by adding quad exhaust that generate great sound, accents on rear are also made up of carbon fiber and on the trunk there is spoiler that down force this high speed vehicle. This was exterior of car now what is given inside car will be about its interior. Inside the car leather material is used for the covering of seats and steering wheel, there are touch button mounted on the wheel that light up when car is on, to increase attractiveness of steering wheel it has been trimmed using metal. Gauge is impressive that have option for manual and digital both whereas digital is customizable where you can check any information related to car and set according to your choice. Trunk of ATS-V is quite spacious that you can settle lot of your luggage inside it without thinking if need more there is option for folding rear seats; this was the design of car.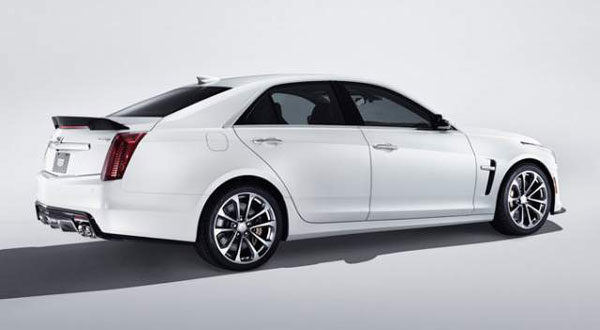 Engine and Transmission:
As this Cadillac ATS-V has been produce to beat Mercedes M3 so it has more powerful engine than Mercedes sedan. It has 3.6 twin turbo v6 engine that work using 4 inline cylinders and 16 VVT valves and produces 464 horse power that is more than Mercedes M3 sedan. This use gasoline as fuel type and give mileage of round about 8-9 kilometer per liter within city and 13-14 kilometer per liter on highway. This Rear wheel drive car is controlled using 6 speed Manual transmission and power steering with tilt adjustable telescopic wheel. As meter in car is given to 200 km/h but top speed of cadillac ATS-V has 189 km/h and has efficiency of reaching 0-60 in just 4.2 seconds.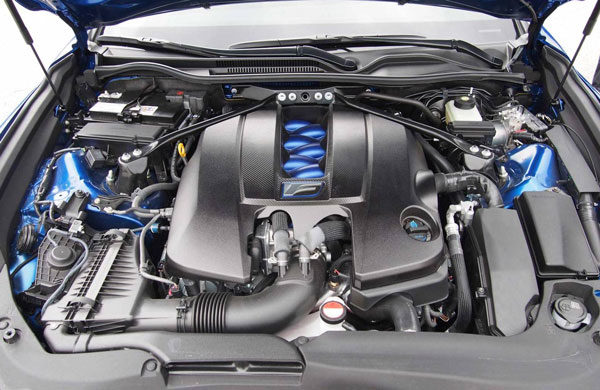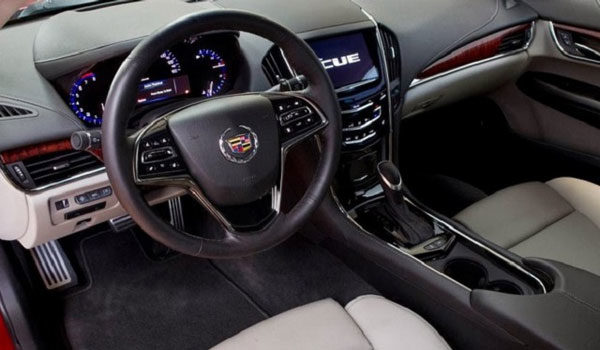 Comfort and security:
Car didn't made up of engine, transmission and design only but most important factors that measures cars value are comfort and security. If these two are not watched properly than companies will lose lot of customers. In Cadillac ATS-V 2017 these have been managed quite carefully and provided best by giving comfortable seats with relining and sliding, arm rest on front and air front facing air conditioner both for front seat passengers and rear seat passengers. It has 2 cup holders on front and lot of space given for placing your items that you can find under arm rest, in doors and most importantly a hidden small cabin that can be open by pressing buttons given on front console. Rear seats are good but there is less space for leg and head if you height is more than 6 feet's then you have face problem while sitting in there. For security most important air bags are on front, rear, driver knee and most importantly for front and rear side impacts. As it is high speed car electronic stability control, Magnetic ride control and traction control system. There are lots of things about car that are worthy to know and we have added all below in specifications and features section. Don't forget to share your reviews, comments and suggestion with us.