2022 Chery EQ5 Big Ant
Sold in China = 2020-Present
Generation = 1st

2022 Chery EQ5 Price in China

=

222,000-250,000 YUAN
The Chery EQ5 is an electric SUV manufactured by the Chery brand in Wuhu, China. It is a rear-motor and rear-wheel-drive 5-door SUV having an LSF High-strength, aluminum-magnesium platform. It is known as Ant in China because of creating an Ant-theme electric vehicle in the Chery NEV series. Chery had already launched EQ1( known as little Ant in China) in 2016. It was announced in 2019 that Chery will be introducing an all-electric SUV built on an all-aluminum platform, and this all-electric SUV was launched by the end of August 2020. The 2022 Chery EQ5 was found at the end of October 2021. It is a model that comes with new technology and almost 100 upgrades in its design and driving dynamics. It has the new Life technology platform and 3 in 1 electric drive system. In addition, it offers an updated Pilot L2 plus an automatic driving assist system. In addition, it provides up-to-date safety features to make your ride secure and safe. After the launch of Chery EQ5 2022, Chery is also planning for the global launch of Chery's energy vehicles. Chery has moved into the sector of electric cars after independent research of 20 years and developed four new energy vehicles platform, and has become a leading electric vehicle company in China. We will soon see their energy vehicles launch in Asia, South America, and Europe.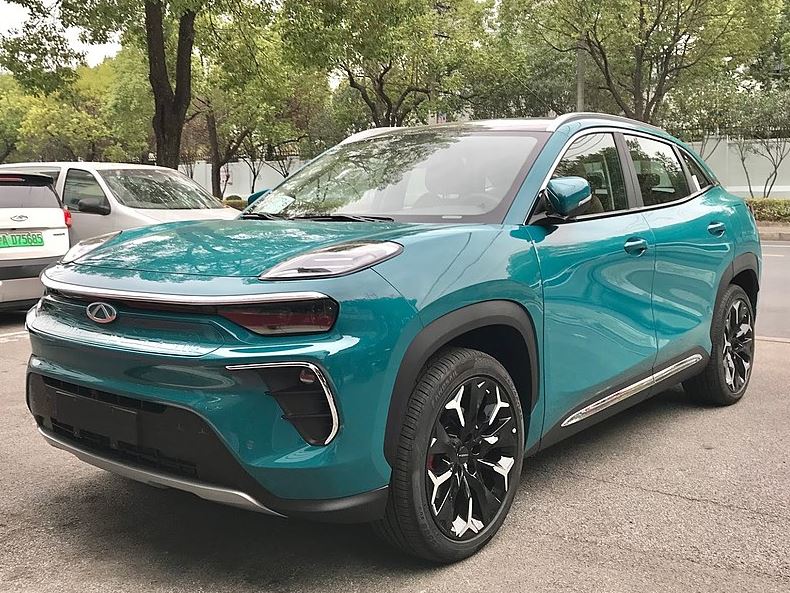 Trims & Variants:
It is available in three variants: a low-output variant, standard output variant, and high-output variant. The power generation and battery capacities of all the variants are different. The NEDC ranges of all the variants also differ. The Chey EQ5 low-output variant and the standard-output variant give an NEDC range of 510 kilometers, while the NEDC range of the high-output variant is 620 kilometers. All the variants come with a standard rear-wheel drive.
Powertrain:
The low-output variant gets its power from an electric motor run by a 70.1 kWh lithium-ion battery, and it produces power of 160 hp and a torque of 250 Nm. The standard-output variant has a 70.1 kWh lithium-ion battery and generates a maximum output of 178 hp and a torque of 280 Nm. The high-output variant gets its power from an 88 kWh battery. It produces a maximum output of 201hp and a torque of 295 Nm. the electric motors in all the variants are permanent magnet synchronous reluctance motors. The Chery EQ comes with a single-speed transmission.
Performance & Drive:
The Chery EQ5 has an all-aluminum lightweight body that reduces the body weight by thirty percent and increases its stiffness by twenty percent. The lightweight EQ5 helps drive smoother than before and protects against collisions by ensuring thirty to fifty percent collision protection. All the variants deliver enough power to run the rear wheels efficiently and give an excellent driving performance. The single-speed transmission of EQ5 delivers smooth performance with a single quick go, and the driver doesn't need to change the gear accordingly. It offers a 3-in-1 electric drive system, giving a comfortable and efficient drive and also makes a quiet environment. This system ensures motor efficiency of 97 percent. The power output increases to fifteen percent, and its acceleration is also quick, taking 3.6 seconds to sprint from 0 to 50 kilometers per hour with a maximum speed of 200 kilometers per hour. The Pilot L2 plus automatic driving assistance program is an updated system, giving you the facilities of adaptive cruise control, automated parking assistance, and lane-keeping service. The Level 2 plus autonomous driving assistance makes driving relaxing and more comfortable than before. It offers a Face ID recognition function having a software algorithm, extracting facial information for authentication and accuracy of 98 percent. It unlocks the system startup in just 7 seconds after verification and authentication. It also offers a VIP Intelligent system that provides a courtesy and memory function that helps remember driving habits and life hobbies and changes the driving seat position according to the driver's needs. The charging of its batteries is quite simple and convenient. The fast chargers take only 30 minutes to charge the battery by 80 percent, and the standard chargers take 11 to 13 hours to charge the battery to 100 percent. The NEDC ranges of all the variants are mentioned above.
Exterior Design & Features:
The Chery EQ5 is available in 2 new exterior colors: Nansha blue and Illi purple while green and red are already available. There is an updated split headlamp design that has LED strips. There is a fake grille designed in the center, and a horizontal chrome strip runs along the car's width. The rear has a LED strip running across the width of the rear with a split taillight design. The Chery EQ5 has eighteen-inches wheels that look stunning and give it an aggressive look.
Interior Design & Features:
The inside of Chery EQ5 is luxurious with a combination of technology and a high finish. It is a five-door SUV that gives seating capacity to five adults, and the cabin is spacious enough so the passengers travel comfortably. There are twenty-eight storage spaces in the car for your convenience. Chery Ant uses the world's best onboard technologies, including its infotainment system and Huawei's Harmony OS. There is an all-digital instrument cluster that gives vehicle information. There is a 12.3-inches touch screen mounted on the dashboard that offers infotainment. The cabin has CN95 standard air filters that filter all germs and bacteria entering the Chery EQ5. It is one of the best features of Covid days where you can feel secure after sitting inside your car. The cabin comes with a 220-volt power outlet and Qi fast charger so you can charge your smartphones anywhere you want. The Chey EQ5 comes with a face ID recognition system that unlocks the car system on recognizing your face. Other than this, you will get a 2.0 smart bracelet, electric seats, multi-screen interaction, and L2 plus an automatic assist driving system. A panoramic sunroof adds a feel of luxury to the cabin, ventilates the cabin with fresh air, and illuminates it with natural light.
Safety & Features:
The Chery EQ5 has been rated 5-stars by C-NCAP, which means Chery EQ5 has been equipped with the latest safety features. The all-aluminum body increases the vehicle's rigidity and protects passengers against collisions. Some of the standard safety features include:
Self-adaptive cruise control
Automatic parking assistance
BAWS fatigue monitoring system
Lane-keeping assistance
The autonomous emergency braking system
Lane departure protection
Major competitors
Weltmeister EX6 Plus
NIO ES6