Chevrolet bolt EV 2017
Most of the time when we talk about electric car first thing that come in mind is that how much we can travel using this vehicle, Even if we are able to found a good electric vehicle with decent mile range the next thing is the price because electric cars are so much expensive and are not affordable. Chevrolet has solved our problem by producing a high efficiency and affordable pure electric car Bolt EV in 2017. After knowing completely about this car you will wish to have this as your next drive. As there are many competitors of this car like Ford Focus electric, Nissan leaf and Tesla model S but the Chevrolet bolt EV is best from among all these.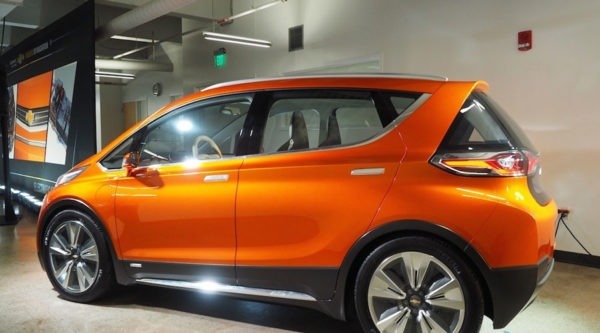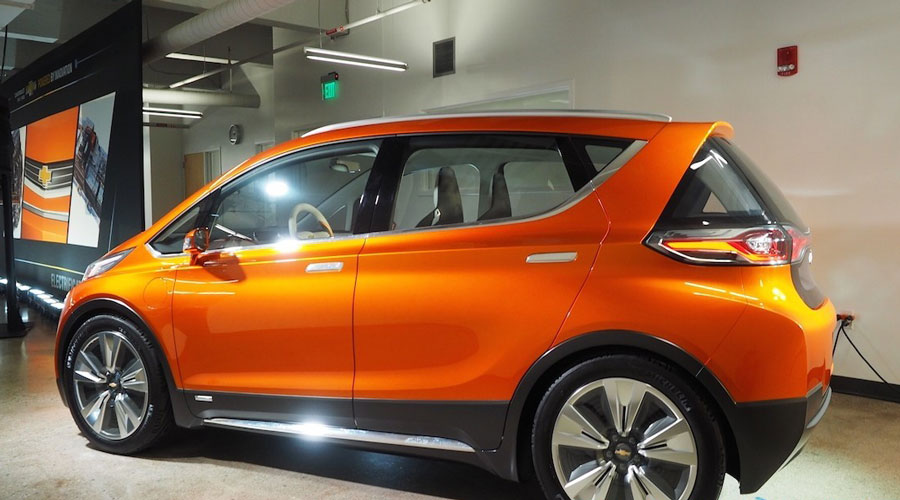 Design:
After BMW I-3 the next car Design which I like is Chevrolet Bolt EV, this vehicle is so cool both from inside and outside. Such awesome exterior colors and great colors combination inside make you fall in love with this car without knowing. This is a hatchback car that gives room for five persons that can sit comfortably even on long routes. Design of car clearly defines that this is energy efficient car that will not harm our environment, it has all things present that mostly available in compact sedan cars. On the front of Chevrolet there are present high intensity discharge lights with day time running LED lights that surely make it more visible. I will try to explain its external beauty that is quite harder for us because sometimes there are no words to explain it in better way but we will try our best to do so. Chrome windows, Chromed door handles and 17 inch aluminium alloy wheels are added to make it more competing with other electric and Gasoline cars that are more expensive than this. Inside it has leather wrapped steering wheel, Leather wrapped seats and fantastic combination of colors that you can see; images added. One thing that make it little down to others that is use of plastic on doors, dashboards but may be there can be reason behind this and that can be they have added to make it lighter. On rear tail lights are also LED as it is electricity efficient lights and uses less amount of energy. Length, width of car we have added below but I can tell you this is not so large and not so small and its design is as good as other high end hatchback cars.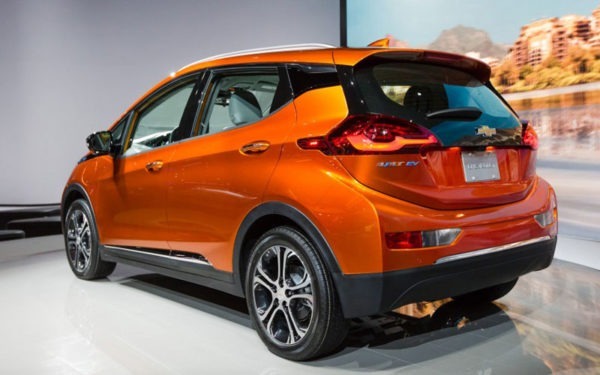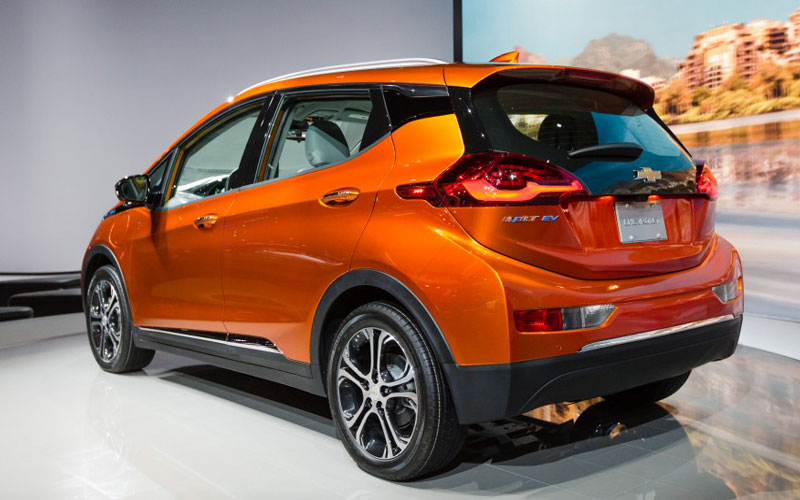 Engine and Transmission:
For producing High horse power there is not always need for gasoline or diesel engine and Chevrolet Bolt EV has proved that. It has EON electric engine that uses permanent magnet synchronous AC motor to produce 200 horse power. Electric power to engine given by using 16 KW lithium ion battery pack. You will be amazed to hear that this car Chevrolet Bolt EV give high mile range from other electric cars which is 238 miles, this is not end there are some other things that will make you more amaze. Top speed of car is 91 miles per hour and it only takes 7 seconds to reach 0-60, now one thing I can surely tell that this was never expected from an electric car.  It require 240 volt outlet source for charging and in one charge it can give you more than 30 miles range but if you use DC charging to charge it for 30 minutes you can have 90 miles range without doubt. Transmission is not manual nor do automatic, electric cars have different type of transmission that is mostly called one speed electric drive unit but steering wheel is same like other which is electric power rack and pinion.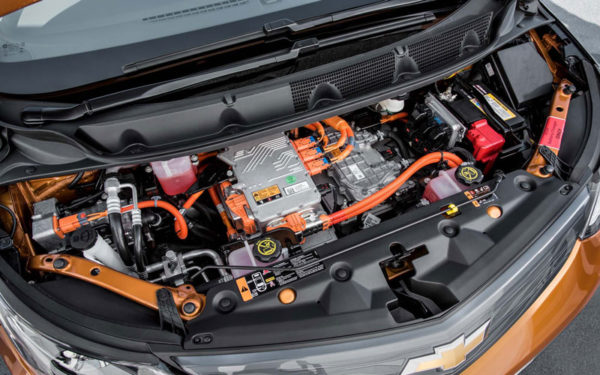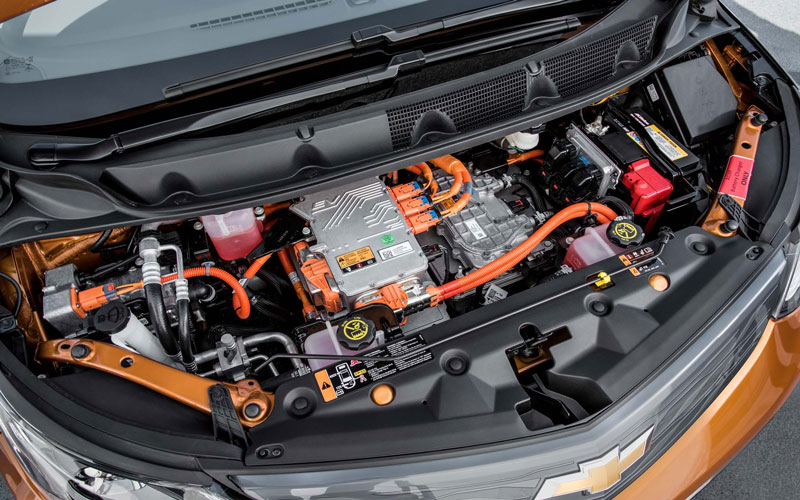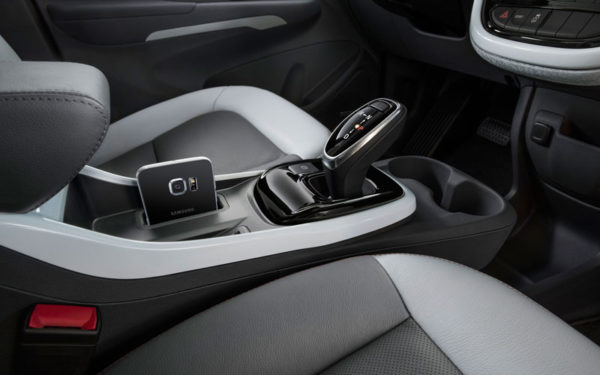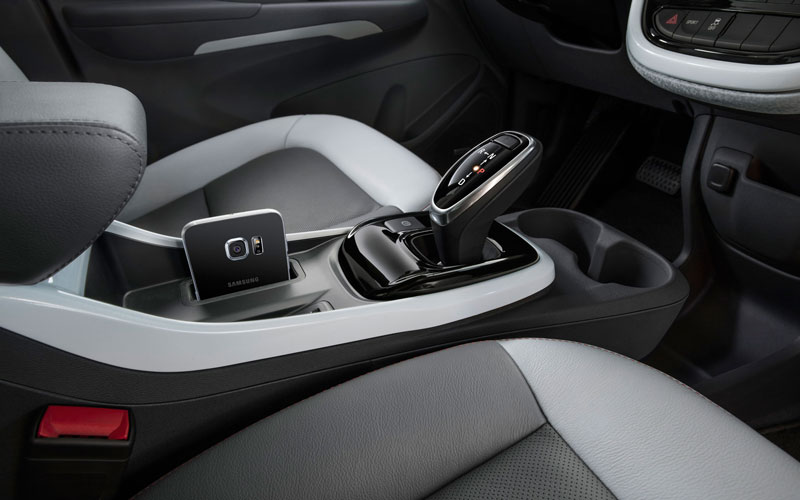 Comfort and Security:
Nothing has missed in this car; everything is added at its best to make users happy and satisfied. For comfortable ride you have comfortable seats that are heated both front and rear, you have heated steering wheel, enough space for head and leg room even if you have height more than 6 feet not only on front but on rear seats too. Arm rest presents both for left and right arms and manual seat adjustments if driver is tired of sitting in one position. There is present 10 inch color display that work both for infotainment and entertainment and gives you round about all controls of cars. Security also full filled at its best by adding the features that only present in expensive cars rather most expensive cars, it has sensors embed that give you warning for front collision, Lane departure and for make parking easy. Air bags like other expensive are present on every place where there can be chance of injury like on front-rear, driver knee and side impact. Brakes of car are ventilated and solid disc with ABS and anti lock braking system. Now you have no doubt for this awesome electric car that gives more than we think. Don't forget to share your reviews and comments about this most affordable and efficient electric Chevrolet Bolt 2017 and there are many other features below that you will like to know. Thanks