Dodge Challenger 2017
Talking about muscles cars that generate lot of power and are well known for beating other cars in racing the first thing that come in mind is odd looking car that has no beauty in its design and there are not present any interesting features. If you are still thinking this then I will suggest you to leave the past and move toward future because Dodge challenger 2017 is totally a different car than your thoughts. Why this car has given the name Dodge Challenger, there is always reason behind the naming of cars Dodge Challenger also having that reason.
Meaning of Dodge Challenger:
Brief History:
Before writing the meaning of car first we have to know little about company yes just little. There is lot about the company but I will summarize it in just few lines. Dodge is an American automobile company that has been working from 1958 and has been produce four generations of muscle cars 1st was silver challenger, 2nd was dodge challenger pony car, third was badge engineered Mitsubishi gallant and this is the fourth one  in front of your eyes.
Meaning:
As we all know there are no exact meanings for car names, these are always inferred from certain words which can be from other languages like Persian, roman, Japanese etc. But Dodge challenger clearly defines its meaning and we didn't have to go anywhere; Dodge means to pass by someone quickly or suddenly and here we are Dodging a Challenger. It's a nice name like a biggest well known wrestler now day's Roman Reigns.
Design:
Talking about design trust me after sitting in the car you will like to bump in other and brake the others, reason is its strong body structure and the design that make its looks more strong as having lot of muscles. Its exterior is so much impressive that after watching, the first thing that comes into your mind is driving or racing this car on long roads. If you have watched fast and furious movie than you will be more fan of muscle cars than sport cars. Front of car is Bold and heavy as it got a big and powerful engine, Head lamps are halogen that shines and can be seen from far away and intensity of these head lamps increase in the presence of fog lamps that are little below in the bumper. Rear side of car also looks big as there is less trunk space with respect to its look, more it has LED Brakes lights, Dual stainless steel exhaust with chrome tailpipe finisher and body color rear bumper. Exterior is available in number of colors that are about 12 that give more room for user to choose, same like exterior interior also available in different colors but here the interior that I have is in Black and cream (image attached). I forget to mention one important thing that it is a coupe car that has sitting capacity of four persons. Interior of car is made using leather as it wrapped on steering wheel, seats and gear shifter. Lot of button has been added on steering wheel so you can easily control Bluetooth, voice recognition, sound and front display between the gauges. Gauges have unique look left one is tachometer and right one is Speedo meter, it has front center console that is little far from driver reach but you can manage. Front unit has high color, quick response touch LCD that work as infotainment system. This was little about its design now let see what power this car have under its bonnet??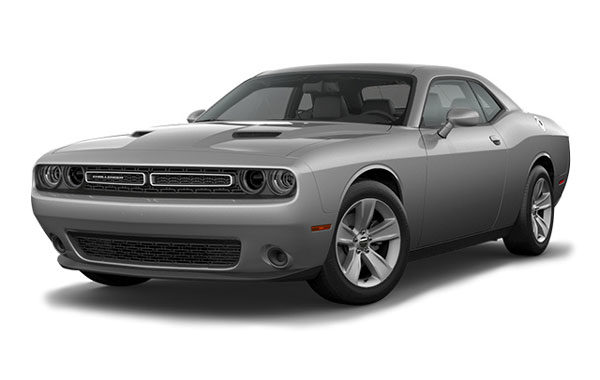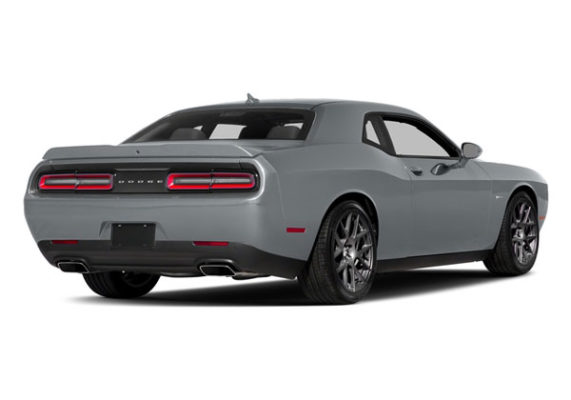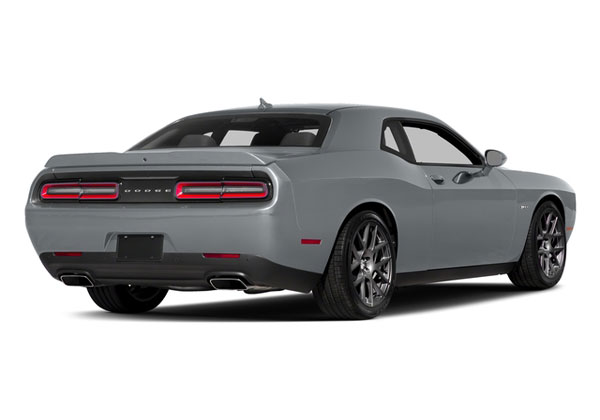 Engine and Transmission:
This part is my favorite as it didn't require lot of words to define it; I just have to write point to point about engine and everything goes clear. This Dodge Challenger 2017 has been equipped with 6.4 V8 SRT HEMI engine that has 8 cylinders, 32 valves works on gasoline and produces 485 horse power and 475 Nm @ 4200 Rpm peak torque. For engine there are other options available too in Dodge Challenger you can have 6.2 V8, 5.7 V8 and also 3.6 V6 engine, now it's on you how much power you want with Dodge challenger. In this 6.4 L version there is present 6 speed manual transmission while in other versions automatic also available like in 3.6 there is present 8 speeds automatic. With Manual Transmission there is present Manual tilt telescopic steering column yes it is good combination and understandable. Top speed of Dodge challenger 6.4 L is 249 Kilometer per hour and this muscle cars takes only 5.1 seconds to reach 0-60. Mileage of this muscle car is not good with its v8 engine, it only give 6 to 6.5 kilometer per liter within city and 9 to 9.5 on highway, I think this one is best for fun and not for long drives but again its depend on you how much you can afford.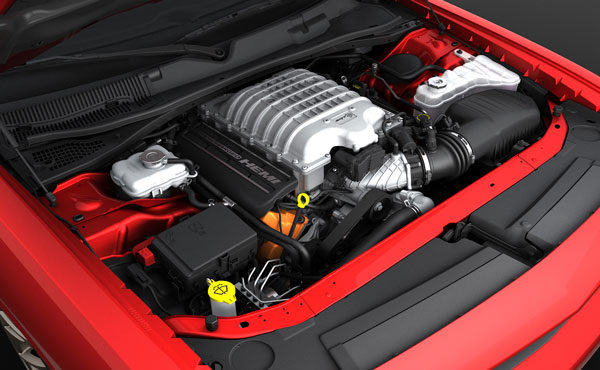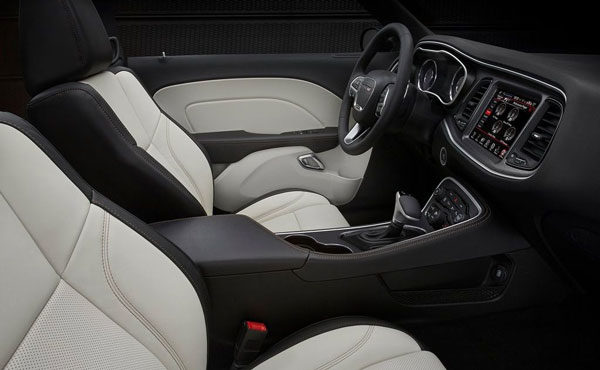 Comfort and Security:
Front seats in Dodge challenger are lot comfortable which are heated and ventilated also; you have arm rest and cup holders on front and also present and small space under arm rest if you need some extra space to place your mobiles and wallets , good thing is there are two USB ports and one Auxiliary port inside it. In the front console you have Dual Zone automatic temperature control so adjust it according to your need and requirement. Rear seats are also good have enough head room but not enough leg space there, if your height is more than 5.7 you will face problem but its best for children's. On rear seats there is also present arm rest and cup holders for rear passenger convenience. Security inside car is so good; Structure of car is strong which is made using galvanized steel/Aluminium panels. This Muscle car has more use for entertainment so it has more concern with affects related, that's why you have air bags, seat belts, Traction control-stability control and roll stability control finally SOS in case of emergency. Competitors are Ford Mustang and Chevrolet Camaro, Share your comments and reviews also because that are more important for us Thanks.