Dodge Charger SXT 2017
When Discussion move about full size Sedan cars then how can we forget about Dodge Charger 2017? From the year 2005 to 2011 there were no major changes made but in 2011 some changes has been made among its features and exterior styles. For capturing the larger market cars usually given something unique that suites taste of different geography users, so in dodge charger 2017 styling is done in European and American combine, there is lot about its design given below that you would like to know.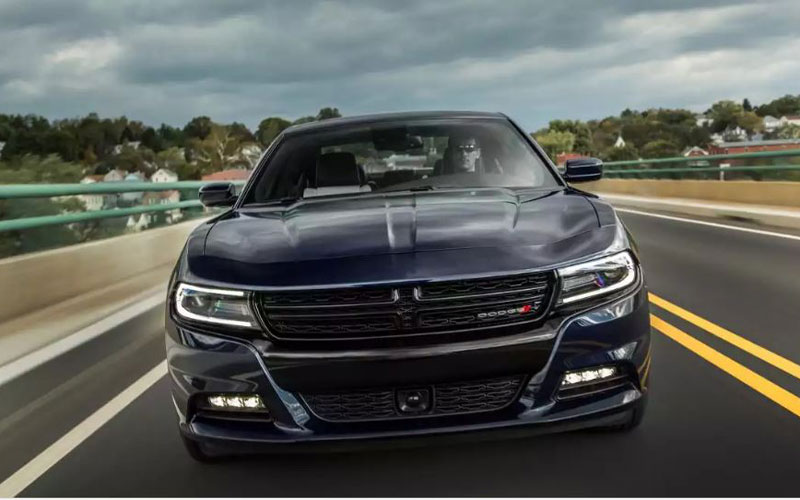 Design:
First thing it is a muscle sedan car with four doors that allow five users to sit; according to muscle car styling it has great exterior looks that cannot be denied. Long list of feature is there that combine together to give this car and outstanding exterior presence, as we cannot explain every minor details but some more important feature can be discussed. Front of car made using black grille with white plus sign that's not a bad idea, moreover added halogen high intensity headlamps with day time running LED lights because styling is important that's why day time running lights make huge impact. Moving below body color bumper present with black air dam in the middle that let the air pass to make this car little friction less, among the side of bumpers their present LED fog lights don't confuse among fog lamps and LED fog lights. Most car got fog lamps that are not energy efficient and didn't look as great as these LED fog lights. 18 inch of alloy wheels with all season tire types are the best choice with this muscle car, moving to rear side of car their present LED tail lights that resembles to dodge dart in appearance, more on exterior are body color door handlers, mirrors and two stainless exhausts on rear with chrome tailpipe finisher. Interior of car is not as good as its exterior; cover material used on seats is not leather but premium cloth. Gauges are analogue and between them there is present 7 inch display whose control buttons are present on steering wheel that is leather wrapped. On most of places inside car hard plastic has used like on door panels and dashboard that is not good thing in it, interior of car look out dated they should have to update it only thing that has been updated is display in head unit that give better touch response and also a best infotainment system among all sedans, But if you want more luxurious interior I will suggest you chrysler 300 which is a better choice. While entering inside the car you will feel little difficult because its roof is little down so exterior of car is good but interior is okay.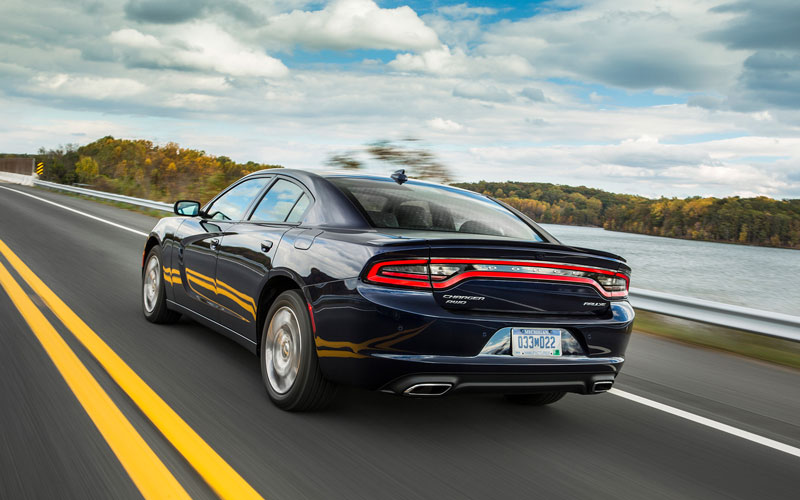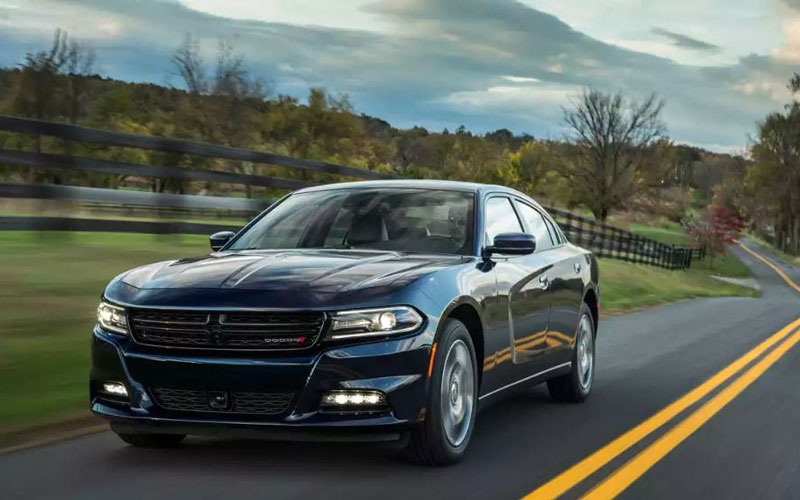 Engine and Transmission:
There are different trim levels available in dodge charger 2017 but here we are discussing about V-6 3.6 L engine that has 6 inline cylinders. This Gasoline engine Produces 292 Horse power with 260 Nm @ 4800 Rpm peak torque. Fuel economy is okay that is 16 in city and 30 on highway, according to power that produce using this engine may be there is no problem with this fuel economy as it is a muscle car. There are no options available like hybrid engine that helps out for better fuel economy. Top speed of Dodger charger SXT 2017 is 225 kilometers per hour with reach of 0-60 in just 6.2 seconds. Steering of car like many other is rack-pinion with tilt telescopic steering column. This rear wheel drive has given 8 speed automatic transmission with manual shifting that works smoothly and create no problem.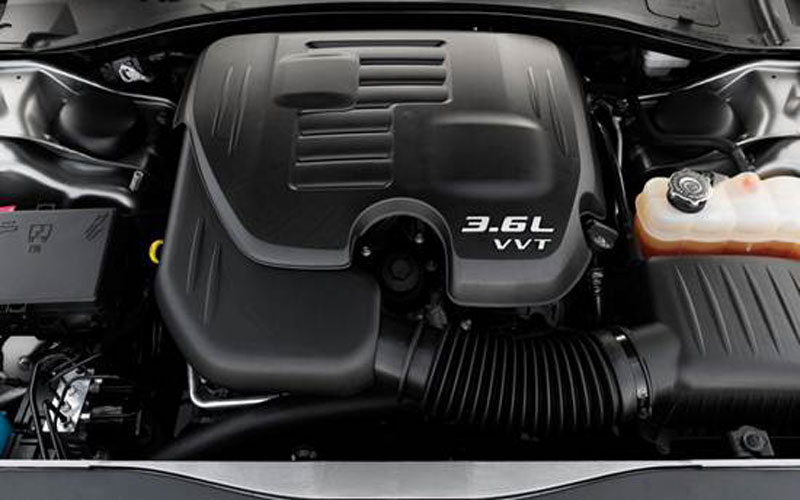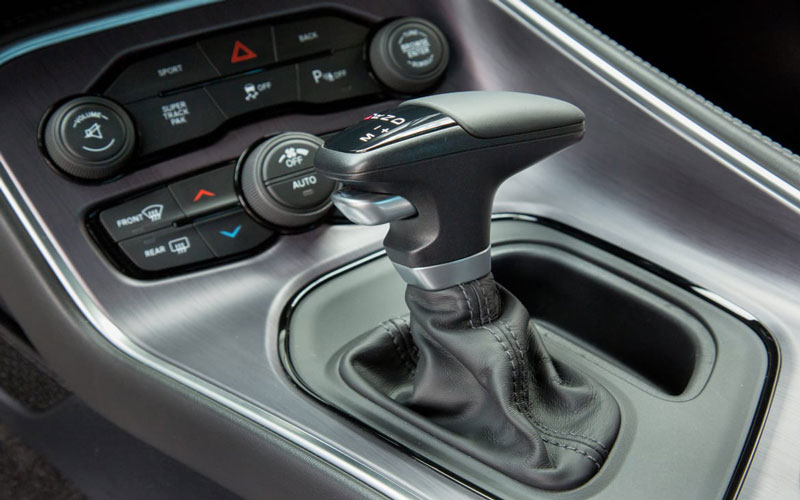 Comfort and Security:
As interior of car is not so good that's why comfort is also an issue, seats of Dodge charge are rigid that make it difficult to sit for long drives with this another problem is there are no adjustable head rests on seats. Rear sitting area didn't have enough leg and head room, comparing to other sedans its rear cabin is small. For space there is present glove box, space under arm rests as well two cup holders on front and rear. Moving toward Security than muscle cars security should be better than other simple sedans because more powerful the car more speed will be achieved and there will be more chances to get injured. To make Dodge charger 2017 secure there is stability and roll control, braking system is good with anti lock braking and brake force distribution. There are no warning signs, collision control and lane departure sensors. Side impact beams are present, air bags and seat belts are compulsory in every car but the thing that I like among its security features is Uconnect Access Emergency SOS that can help you somewhere in case of emergency. Share you reviews and comments we will look forward to something new that we don't know Thanks.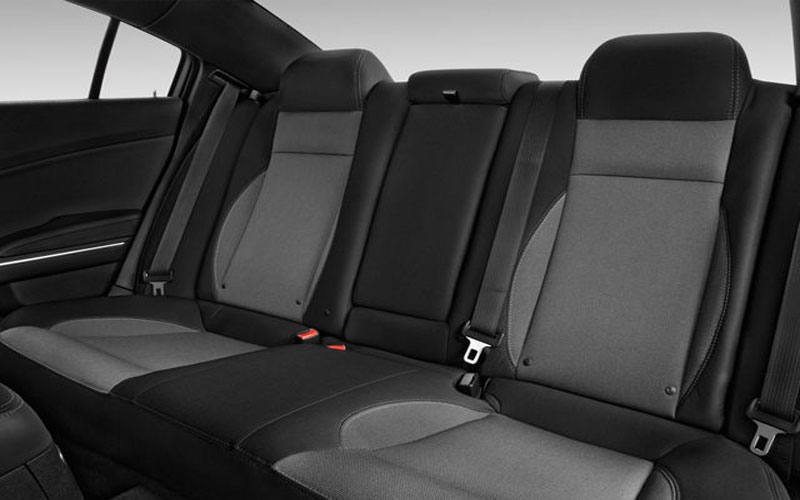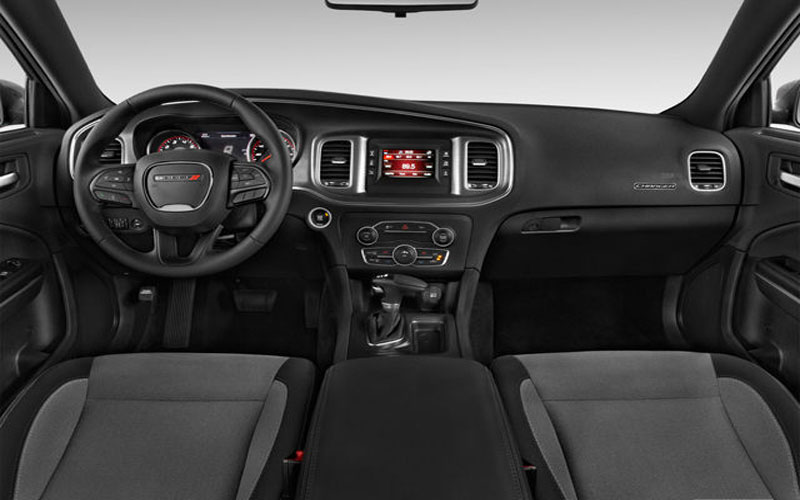 Competitors:
Chevrolet SS Sedan
Toyota Avalon
Nissan Maxima
Chevrolet impala