Ferrari 488 GTB Coupe 2019
Ferrari introduced its 488 GTB in 2015 as a mid-sized engine sports car with superb performance and notable exterior. It was introduced as a 3.9 Liters twin turbocharged V8 engine with seven speed transmission and the 488 GTB was titled the SUPER CAR OF THE YEAR in 2015 in Top Gear Magazine. The 2019 version of 488 GTB is aerodynamically shaped with typical Italian design and two seats with two door exotic design. There are four trims available in the 2019 model including 488 Coupe, hardtop Spider, Harder Core and Coupe only Pista. The 2019 Coupe is the standard model with incredible design and it's brilliant in its driving skills. Its handling is so firm with the sharp steering wheel and tremendous braking system. The Formula 1 aerodynamic design helps to create downward force and allows smooth turns around corners. It offers a very small boot with less practicality. However the two passengers on front will have a greater cabin area with sufficient head room, shoulder room and leg area for sitting comfortably while there is a parcel shelf on back instead of rear seats. The boot is located in nose of car with capacity of 230 liters enough for two small suitcases. It has a rigid body with electronic system and the carbon ceramic braking system that ensures good reliability of the car.
Engine and performance:
The 488 GTB Coupe is mind blowing in its prestigious in its engine performance which is powered by 3.9  liters V8 engine with twin turbocharger and generating a torque of 660bhp at 8000rpm. The twin turbochargers will make the availability of engine power all the time when you touch the throttle. This super car is excellent in its acceleration speed by accelerating from zero to sixty two miles per hour in only 3 seconds, which means it is blisteringly quick super car. The braking and handling system have been improved from the previous models along with its seven speed automatic transmission. A new system has been introduced in it called Ferrari Dynamic Enhancer that makes it surprisingly superb to drive. The exhaust system has been improved with Inconel system to increase the volume of engine. The real mileage offered by the 488 GTB is twenty two miles per gallon and however the miles could drop if you drive the car hard around twisty turns and corners.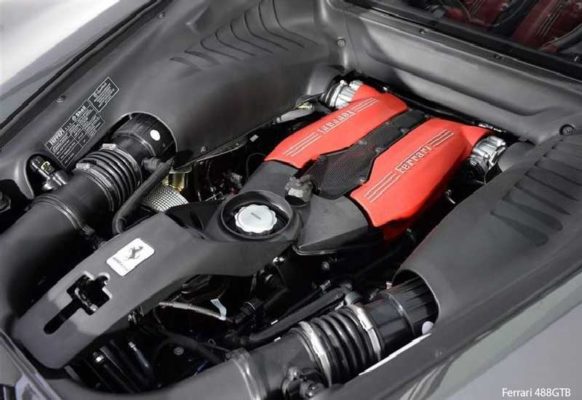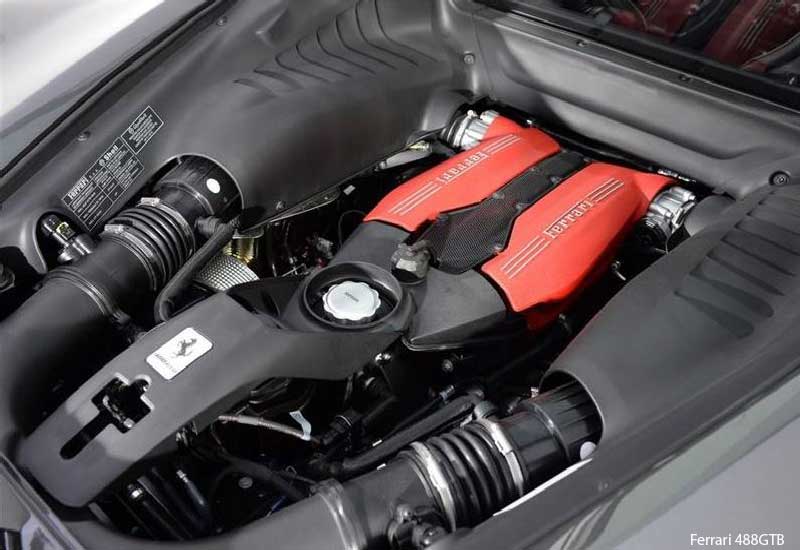 Exterior and interior features:
It has a complete Italian design with two front splitters increasing cooling of radiator and supplying the air over the vortex generators underneath. The rear spoiler is also redesigned with integration into bumper that increases the downward force. The Aero Pillar is useful in deflecting the air under the flattened body. The sports car is 180 inches in length, 77 inches in width and 48 inches in height. It offers a fuel tank capacity of 17 gallons and seating capacity for two persons. The Ferrari 488 was designed by Flavio Manzoni and it was declared best in 2016 Product Design awards.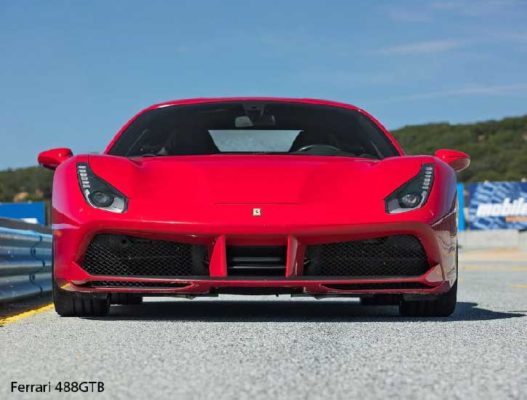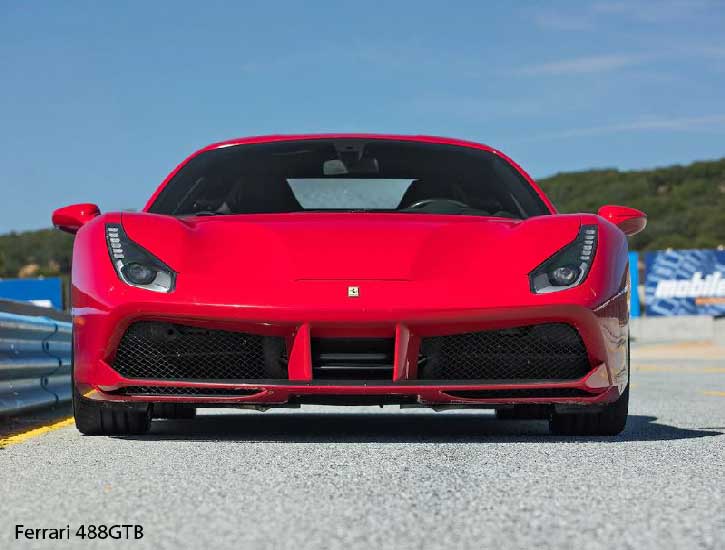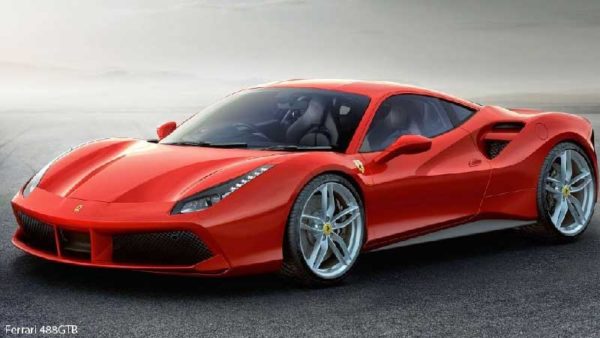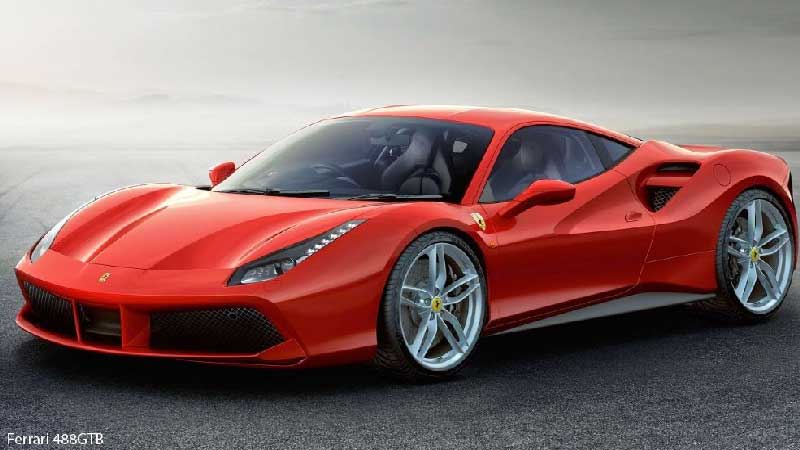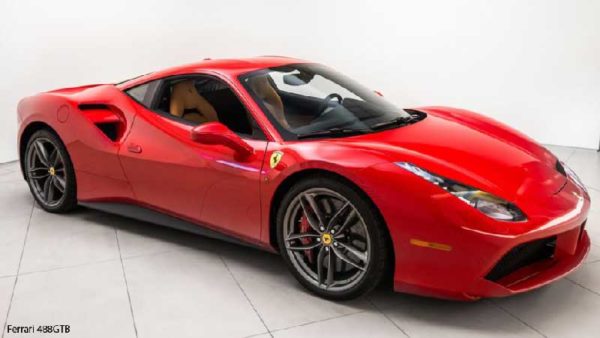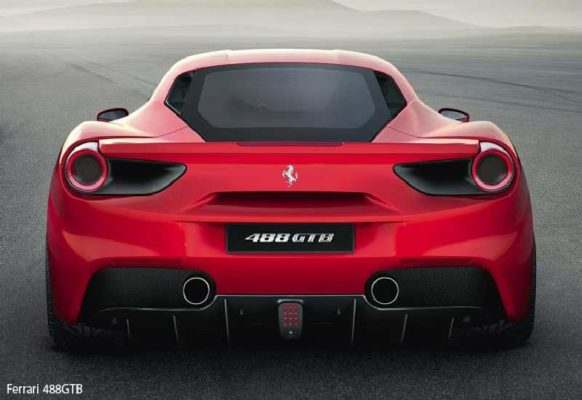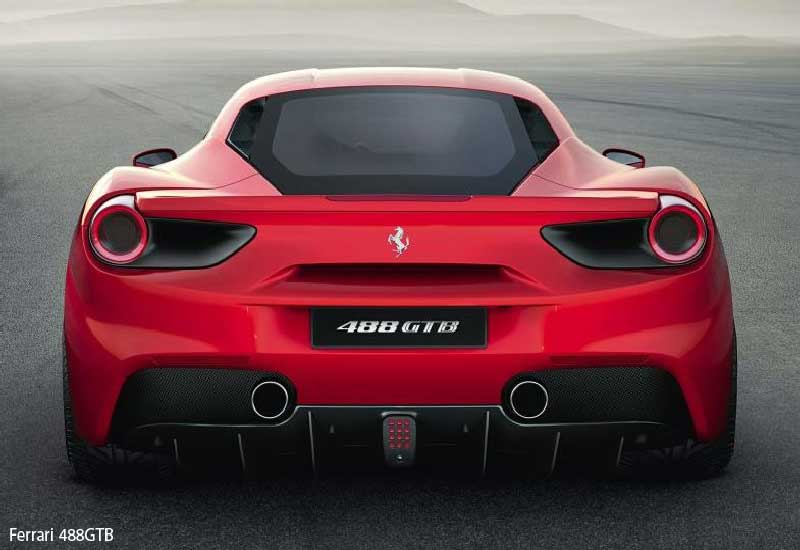 The interior cabin is very classy with leather upholstery, carbon and suede detailing along with metal accents. The infotainment is provided by TFT screen that provides satellite navigation, driver's assistance program and media info. The infotainment has been improved a bit by introducing five seating options that adds more comfort and luxury in the cabin. The biggest improvement is made in the comfort of the ride by providing softer adaptive suspension and it lets you drive smoothly around bumps and edges of tracks. The cabin is lavished with the sporty looks with its carbon trim and aluminum floor plates. There is a bright red switch for ignition in the cabin while the controls of infotainment are embedded on steering wheel and gauge cluster.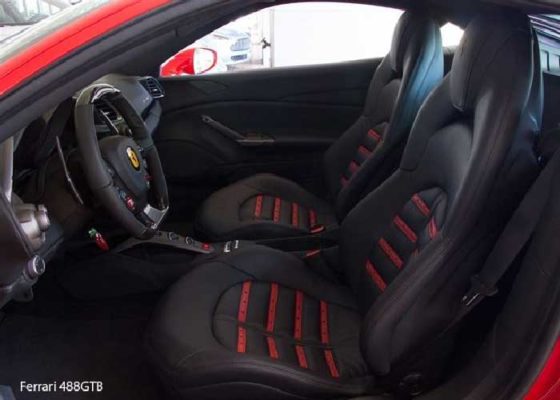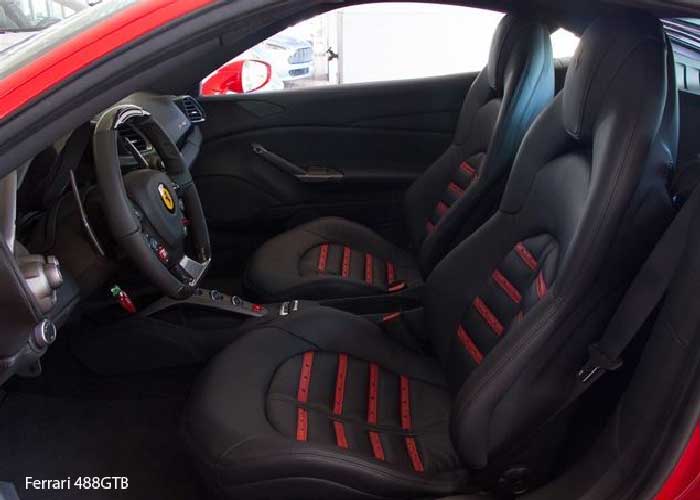 On an overall, Ferrari GTB 488 Coupe is considered to be the staggeringly fast sports car with agile handling and stunning looks providing ferocious performance. Some of the advantages of it include amazing handling and superb power with a rocket speed and the exterior looks make it very classy and luxurious. Though it is an awesome car but is very expensive for people of mid budget class. It is only afforded by the top cream rich group of people and the fuel economy of the car is also a bit expensive but obviously people who can afford the purchase value of the car, can also afford the running value of the car. Lastly the turbocharged engine do give some disappointment to some pursuits.
Value for money:
The Ferrari GTB Coupe 2019 starts at a starting price of 184,000 pounds while the price of other models vary. There are options of twenty five different colors for exterior, 5 alloy wheel designs and color options of interior leather and stitching details. You can also chose telemetry kit, latest sound system and luggage set. All these features can be purchased by paying some additional charges to the company. Ferrari offers a warranty for four years which can be extended by paying more charges and the maintenance package can be bought for seven years that costs you very cheap as compared to usual service station charges.