Fiat 500X Trekking 2019
Fiat 500X is a crossover Sport Utility Vehicle produced by Fiat since 2014 introduced in variety of trim levels in diesel and petrol engine options. Currently three trims are available in Fiat 500x including Trekking, Pop and Trekking plus. Fiat 500X 2019 is ranked number three among small SUVs and it is scored 5.6 out of total ten points regarding its styling, performance, comfort, safety, features and fuel economy. 500X Trekking cost 1500 US dollars more than the base trim and it differs in its advanced safety features and technologies. When talking about the handling of the car then it must be mentioned that it has reasonable handling qualities with perfect winding around the roads but it does not have a good off road abilities as compared to its competitors but it does come with all wheel drive option. It provides advanced safety features including seven airbags for avoiding major causalities during accidents. It provides its customers with driver's assistance program that includes automatic emergency braking system, blind spot detection alarm, active lane control assistance, rain sensors wipers and adaptive cruise control. Fiat 500X got Good marks in crash tests done by IIHS. Overall the Fiat 500X Trekking has a new and powerful engine with more attractive exterior design and a cabin with more technological changes and features.
Engine and performance:
The Trekking trim is recommended because it comes with all- wheel drive option and it is charged by 1.4 liters turbo charged engine that generates a horsepower of 160hp and torque of 184 lb-ft at 2500rpm (available in pop). It offers a nine speed automatic transmission with a reasonable fuel economy providing twenty four miles mileage in city and thirty miles of mileage on highways. It is a thriftier as well as a powerful vehicle coming with four wheel drive. It has a fuel tank capacity for 12.7 gallons and base engine size of 1.4 liters. The four wheel drive option will allow the driver to handle the car more firmly on slippery roads.
Other engine Option Available with Fiat 500X is 2.4 L Regular Unleaded that generates 180 horse power with 237nm@3900 rpm of torque, with 2.4L it takes 7.8 seconds to accelerate from 0-60 while fuel economy is also bearable with 22 mpg in city  while 30 per mpg on highway. (available with trekking)
Exterior features:
The exterior looks of 2019 Fiat 500 X are more pleasant with rounded headlights flanking aside of narrow grille while the rear end has angular tail lights with chrome strip embedded just above the number plate while the Trekking trim has more attractive looks with mosaic looks being featured by the unpainted bumper on the front. It is 167.2 inches in length, 75.5 inches in width and 63.7 inches in height with a wheel base of 101.2 inches. It is a five seater car with the option of sunroof with sliding power controls on 1st row and fixed within 2nd row. There are body colored moldings on door handles, side mirrors and bumpers while it is provided with rain sensing wipers, daytime running lights, headlamps, fog lights and heated door mirrors.
Exterior Photos: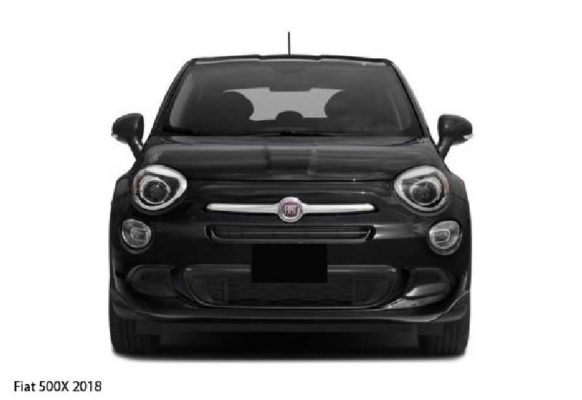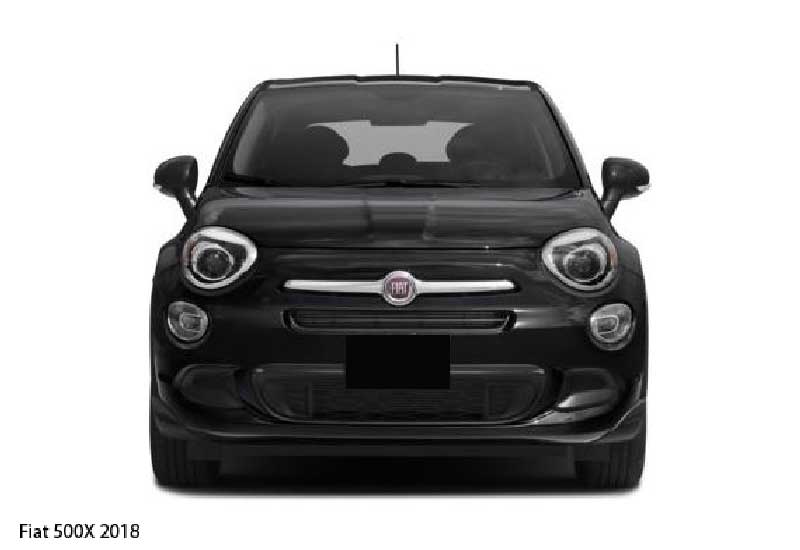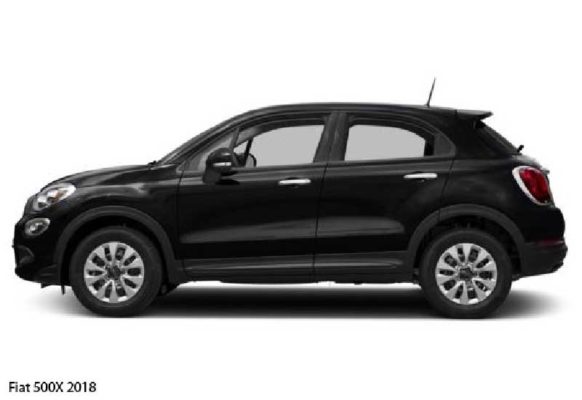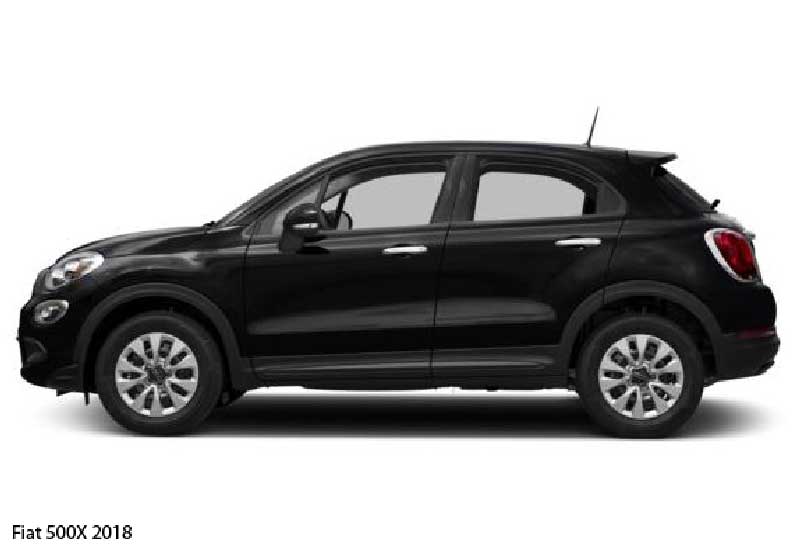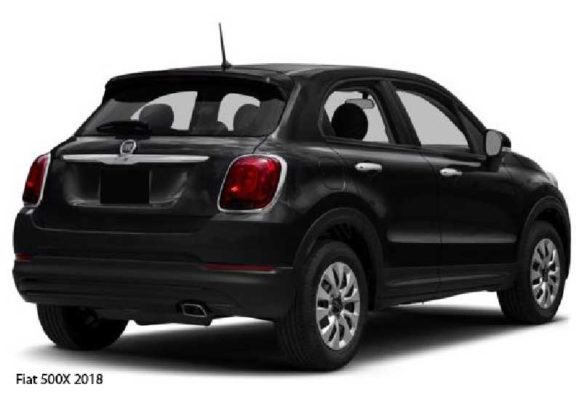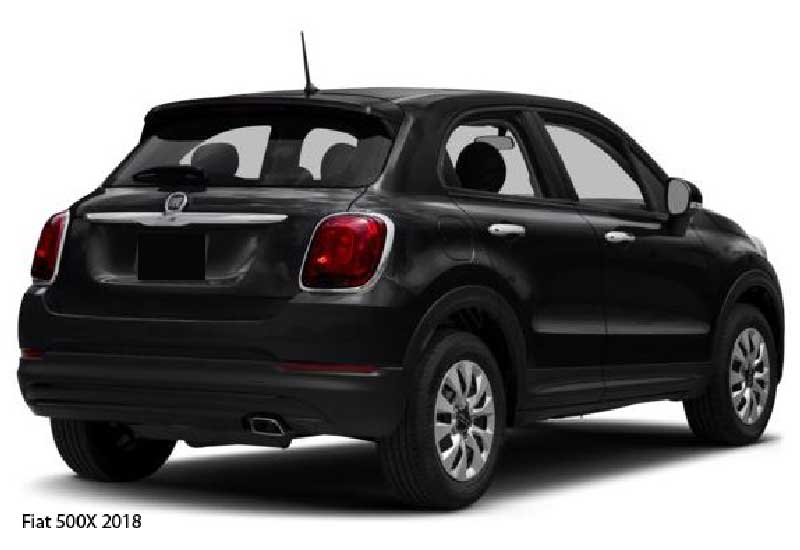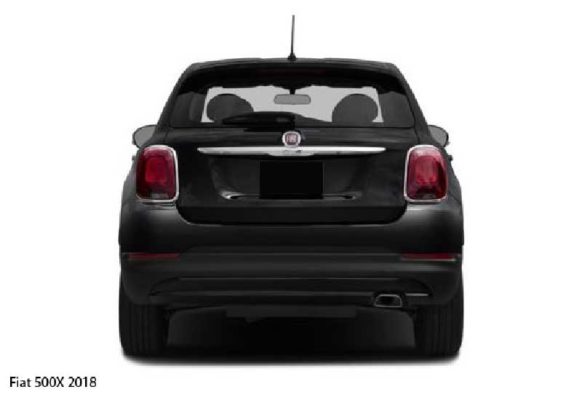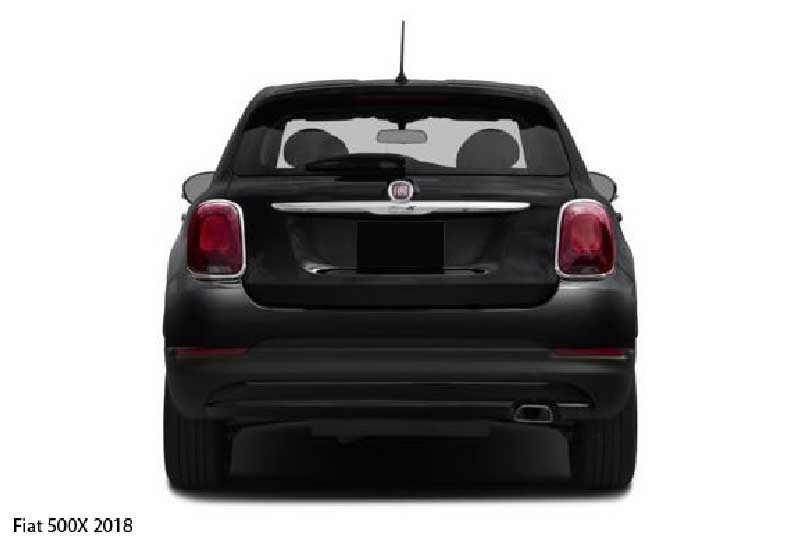 Interior features:
The interior of the car is spacious for front passengers and the rear seats will be spacious if front seats are adjusted accordingly and the material used for the cabin is very superior. The cargo volume of the car is tiny but the rear seats can be slide to increase the cargo area and carry more bulk items. The dashboard panel of the 500X Trekking is matched with the exterior colors of the car and a seven inches touchscreen helps you in your infotainment and entertainment, it is mounted just above the climate control vents while the air conditioning control is placed below the dashboard. The infotainment is controlled by Apple Car play and Android Auto system. Some of the features in the interior cabin include tachometer, water temperature gauge, defoggers for rear window, vanity mirrors, leather covered steering wheel, cup holders, front airbags, side curtain airbags, navigation system, adjustable seat belts provided with pre tensioners and seatback storage pockets.
Interior Photos: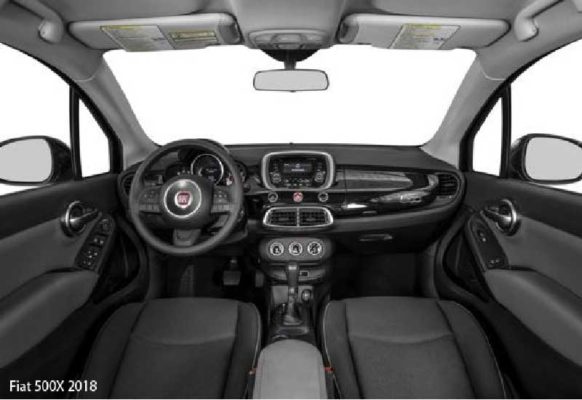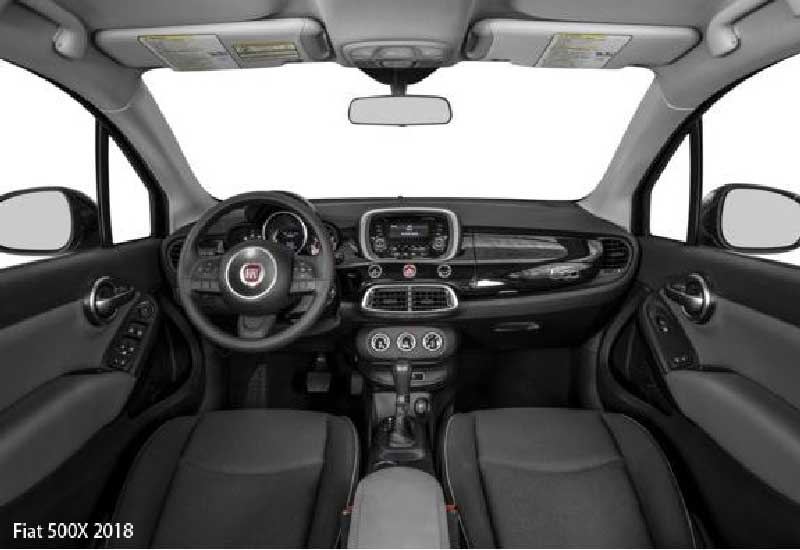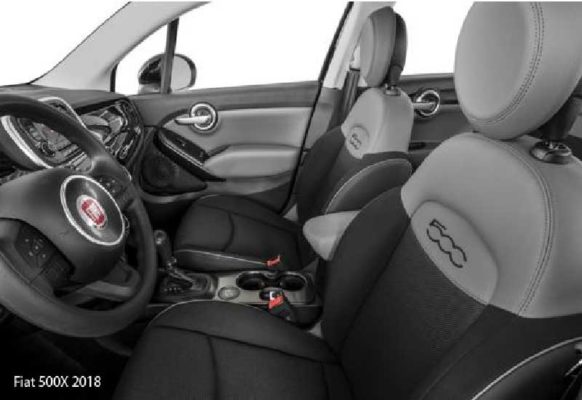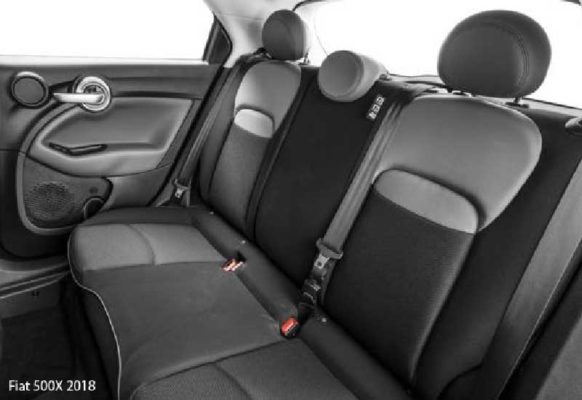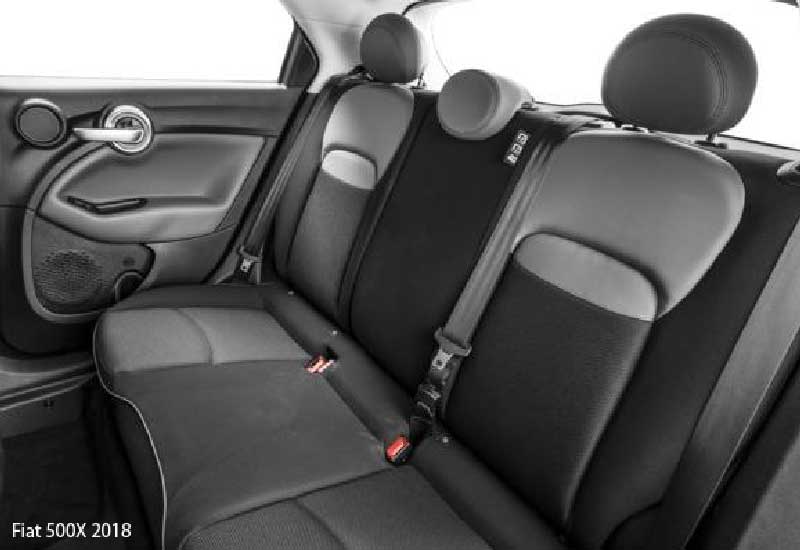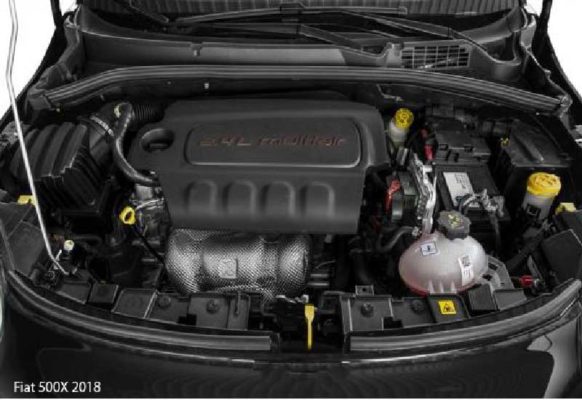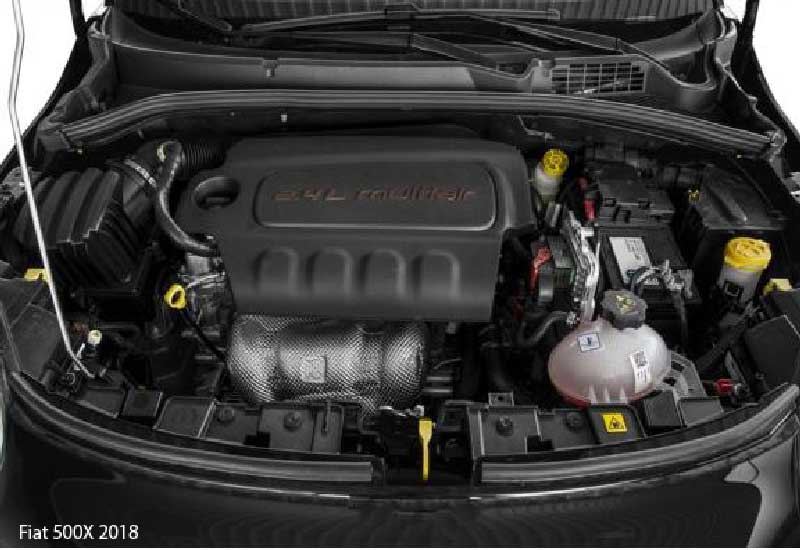 Reviews:
Fiat 500X has been rated 5.6 scores out of ten in its styling, performance, safety and facilitating features and comfort with fuel economy. It is liked for its attractive looks, powerful engine and comfortable ride but on the other hand it is disliked for its price. It does not provide four wheel drive options in all trims while the safety features are needed to be more advanced as compared to its rivals in markets. The trekking trim is recommended on its four wheel drive option and more package options providing you with more features and comfort.
Major rivals:
It has to face competition with Fiat 500L, Mazda CX-5,Honda CR-V, Volkswagen Golf All track Jeep Renegade and Hyundai Kona. All these are small SUVs powered by same powerful engine and providing its customers with four wheel drive option and excellent for city use. The Jeep Renegade is built on the similar platform as Fiat 500X and both these vehicles match in their qualities in feature but the Jeep Renegade has more robust four wheel drive option that makes it a preference for some customers.
Pricing:
The price range for Fiat 500X Trekking trim 2019 starts at a price of 25,785 US dollars which is highly comparable in respect to its rivals and the major drawback that comes with this price is its little roomy cabin and we expect a redesign of the next model with more spacious cabin.