2020 BMW 7 series
BMW 7 series impresses every eye from the first moment you see it with self-assured character and its new version for 2020 is rated on number two among all other luxury large cars as it has been equipped with posh interior, wide range of powertrains along with latest safety features while it also gives you a supremely comfortable ride. This all new intuitive technology version of 7 series is a luxurious private jet for roads which is eye watering. The 2020 version has been upgraded with a refreshing new design having large sized grille almost forty percent larger as compared to previous model bringing outlandish maw to this SUV.
Trim Levels:
The all-new 2020 BMW 7 Series is available in 5 trim levels that include 740i trim, 740i x drive trim, 750i x drive trim, 745e x drive I performance trim and M 760 I x drive trim. The 740 I series is powered by 6 cylinder engine while the 750 I series run by twin turbo charged V8 engine. It gives you standard air suspension by its predictive suspension adjustment while it also offers you driving assistance professional package that provides you with adaptive suspension. We will be discussing the M760 I x drive trim in detail in this article.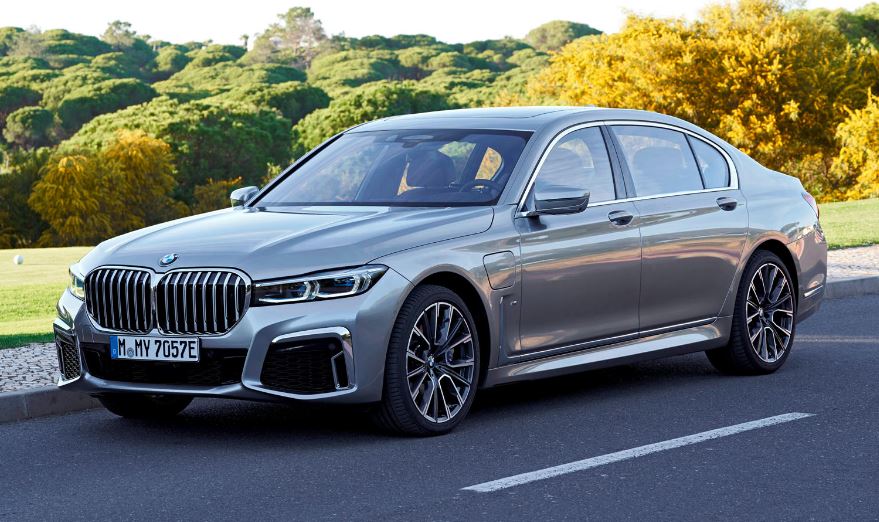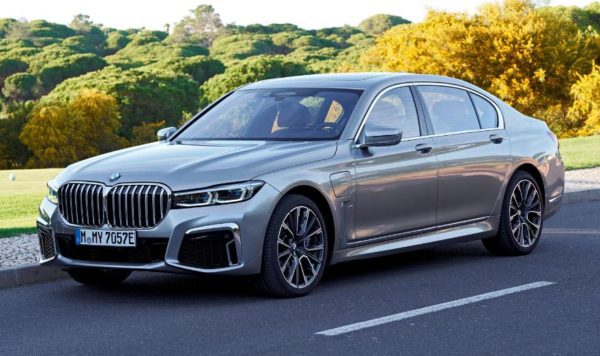 Engine, transmission and performance:
The base trim 740 I is powered by three liters inline six cylinder turbocharged engine producing 335 hp horsepower and torque of 330 pounds feet. The 750 I x drive trim is powered by 4.4 liters V8 engine producing a 523 hp horsepower and 535 pounds feet of torque while 745 e XDrive i performance is a plug in hybrid version that is powered by three liters turbocharged engine paired with electric motor producing 389 hp. The executive trim M760 I XDrive is charged by 6.6 liters V12 turbocharged engine producing horsepower of 601 hp and 627 pounds feet.
Driving Dynamics:
The executive trim has quick acceleration to sprint from 0 to 60 miles per hour in less than 3.6 seconds and its suspension is geared for providing you every possible comfort. The driving range of M760 I XDrive is quite economical giving you mileage of 24 miles per gallon while the hybrid model gives a mileage of 34 miles per gallon combine with a fully charged battery. It gives you a quick and smooth eight speed automatic transmission and rear wheel drive is given as standard in all trims while M760 gives you all wheel driving feature to be enjoyed.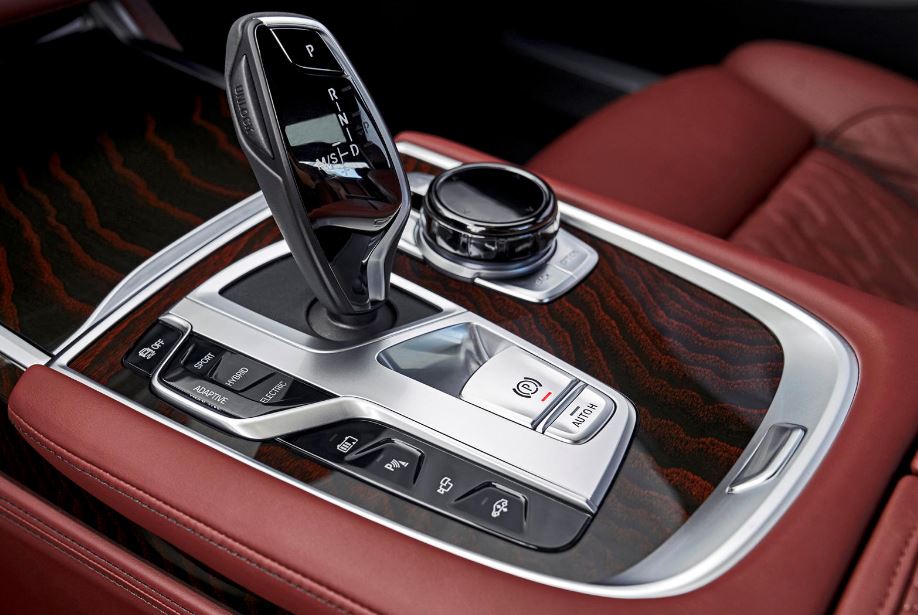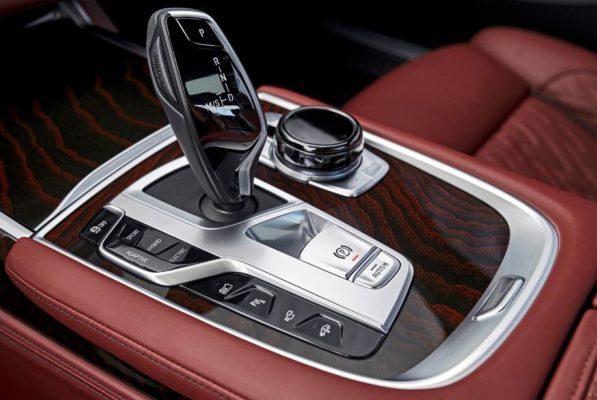 Exterior design and features:
The refreshed design of 2020 BMW 7 series features ostentatious front having enlarged grille with wide set twin inlet design and a handsome silhouette layout is eye catching. The beautiful front end features slimmer headlights on sideways of the large sized grille while rear end is revised with squarer angle and jewel eye shaped tail lights. The aluminum door sill are refined and illuminated by BMW traditional looks while impressive twenty inches alloy wheels are designed in W spoke bicolor style having gray color finished with red metallic lend giving it elegant finishing.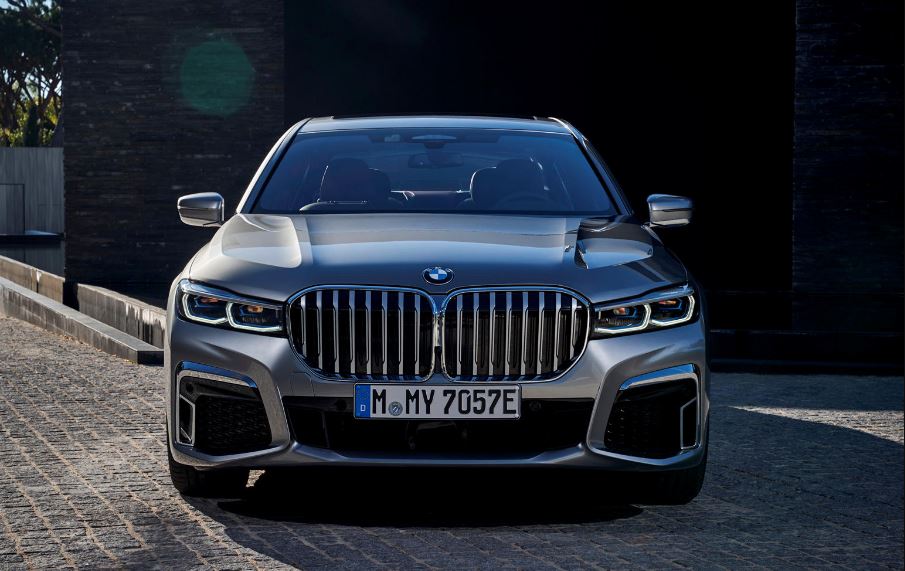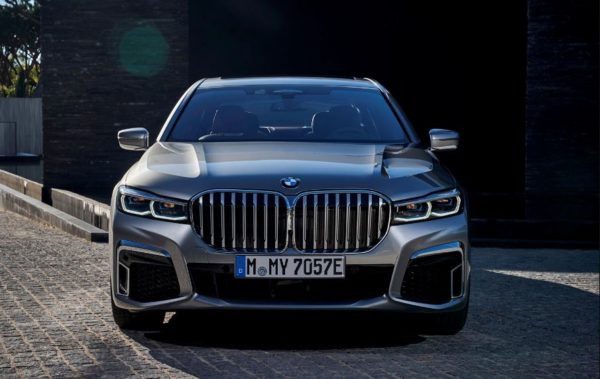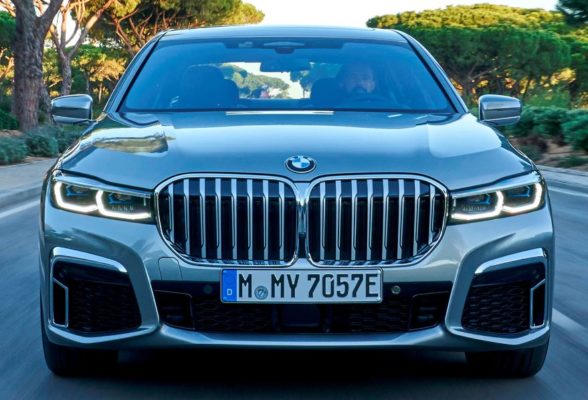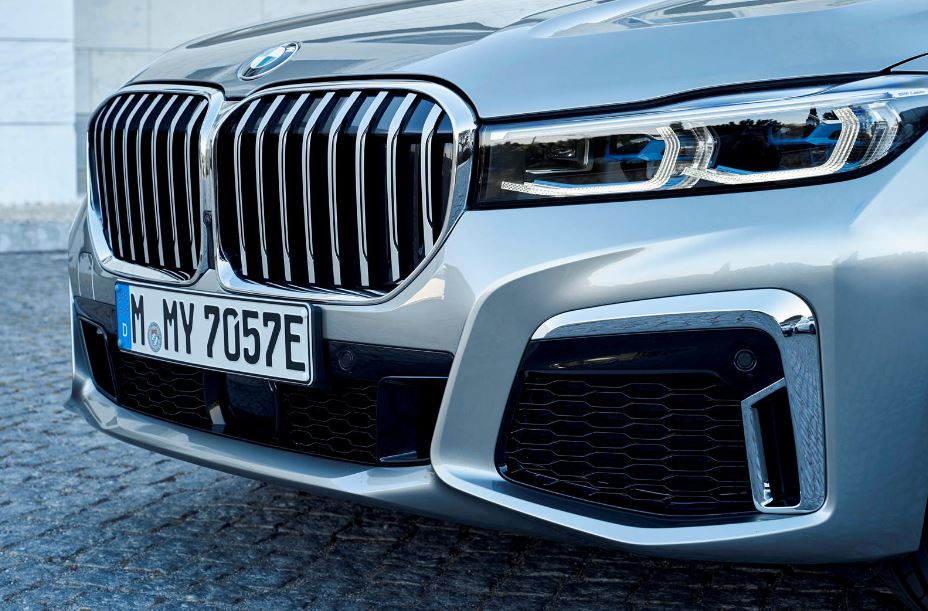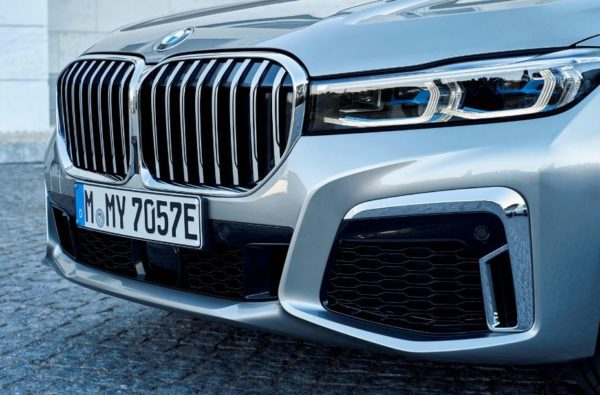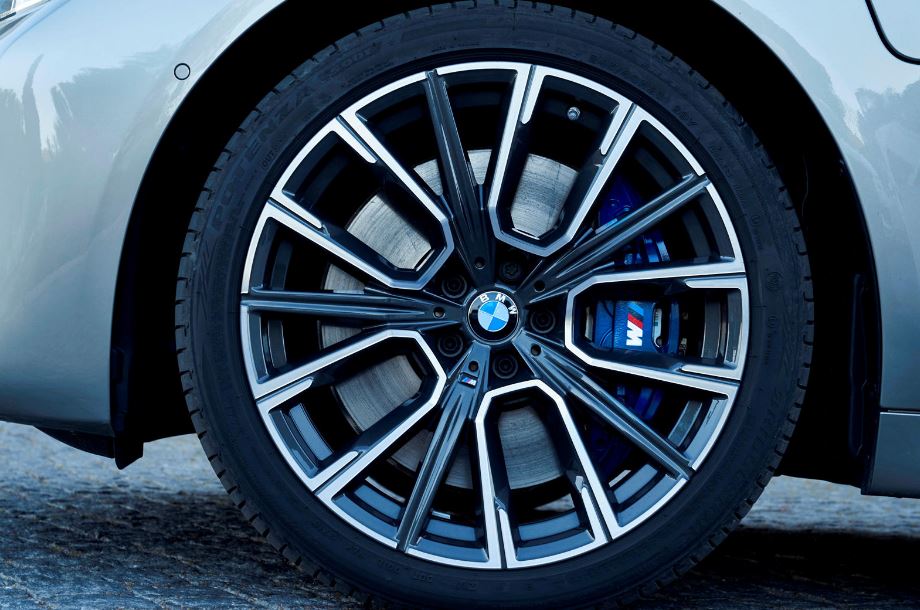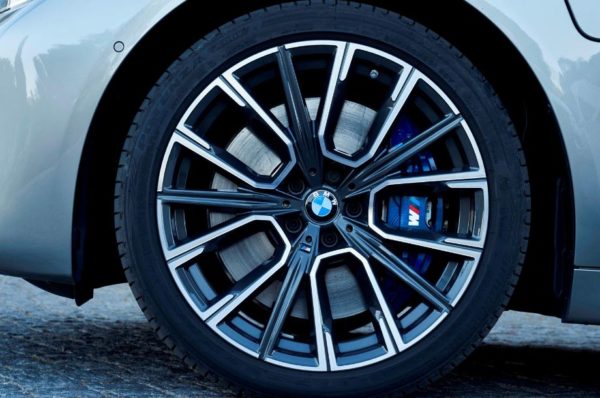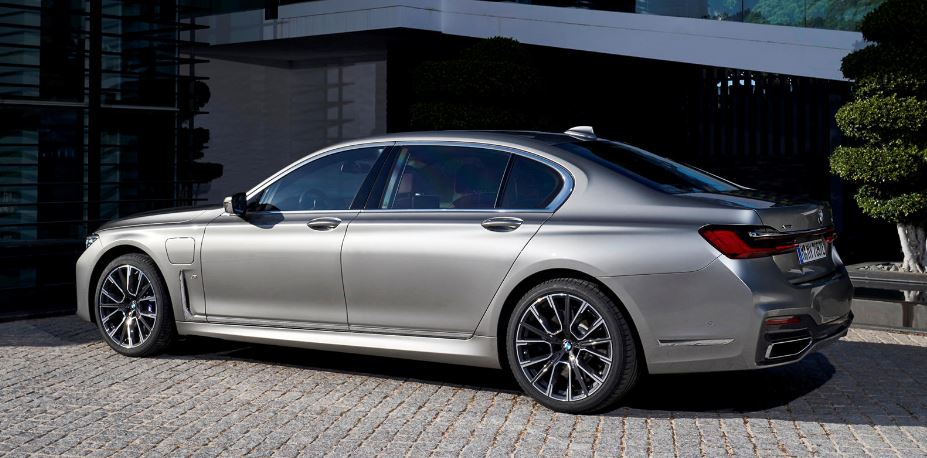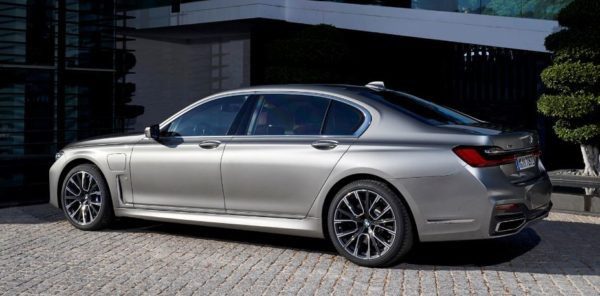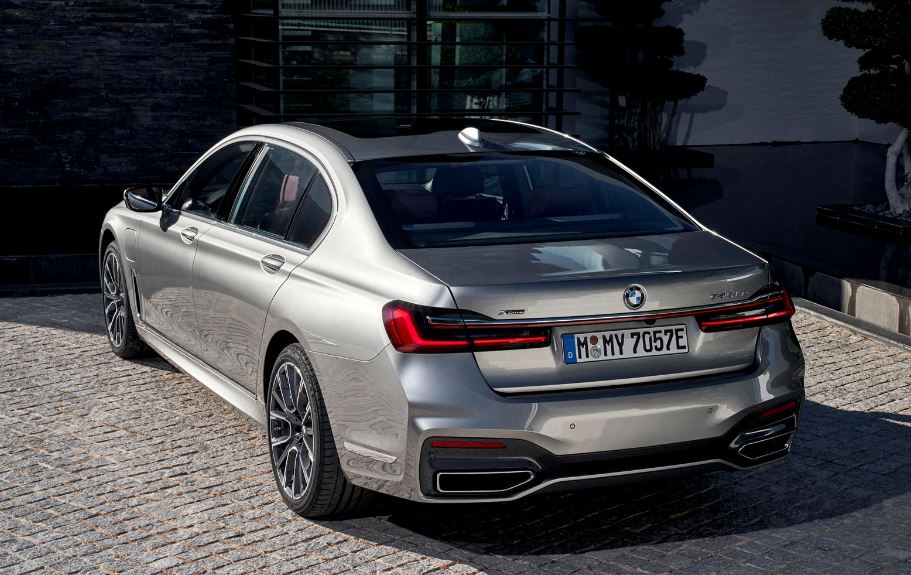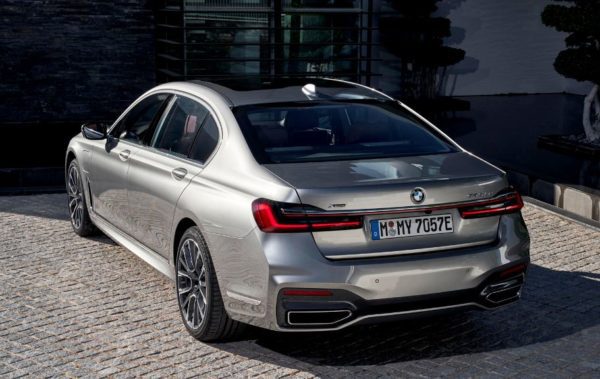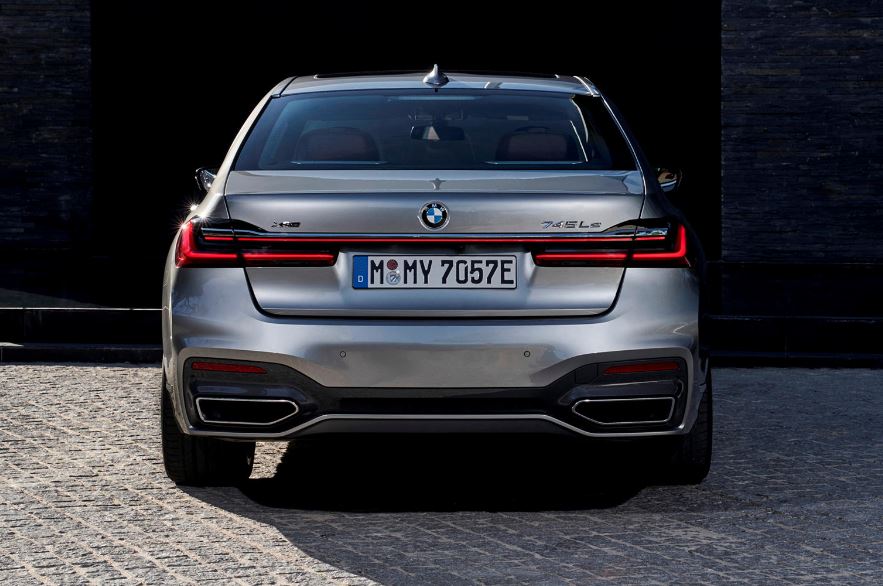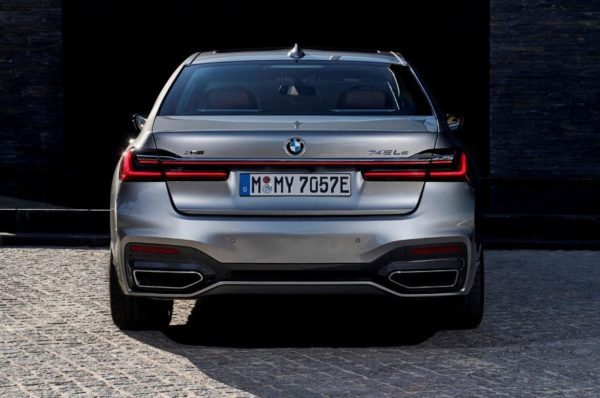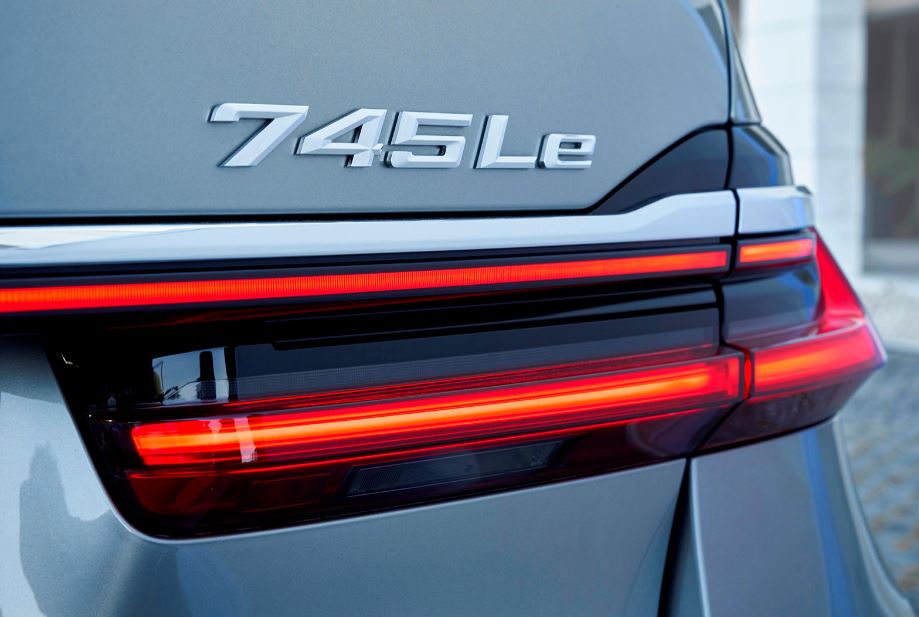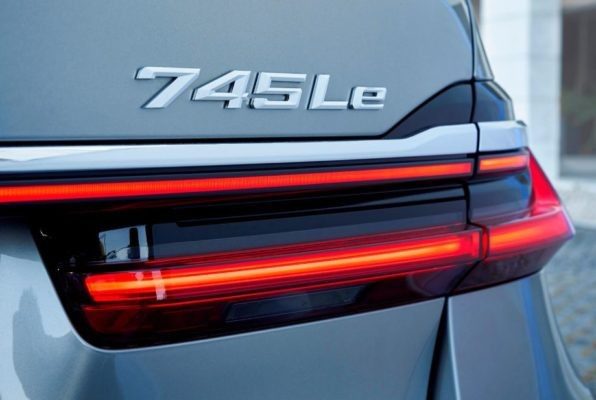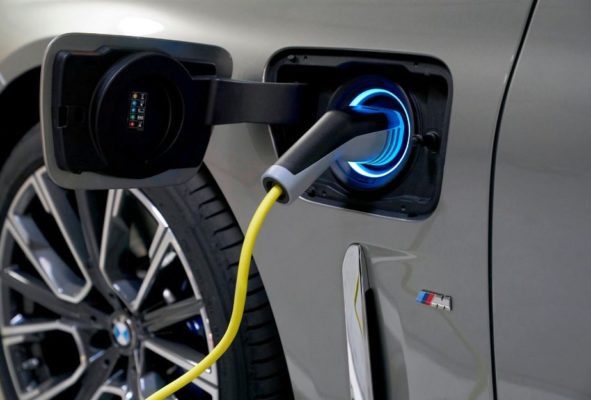 Interior design and features:
The interior cabin of BMW 7 series is a style statement of comfort and luxury giving you a massive passenger room with seating capacity for five adults and it features fine leather upholstery while the seats are super comfortable and easy adjustable and having heating technology and massage feature incorporated in it. The dashboard design is also refreshed with deluxe looks and 10.1 inches touchscreen display is mounted on the dashboard giving you infotainment having compatibility with Android Auto and Apple Car play while 12.3 inches attractive instrumental cluster displays all essential driving assistance in sharp graphics.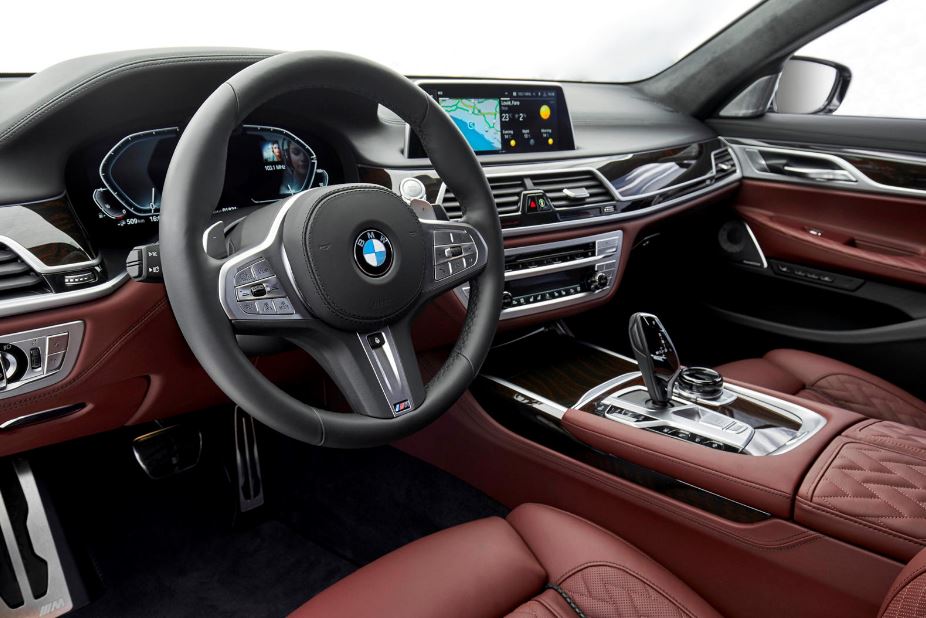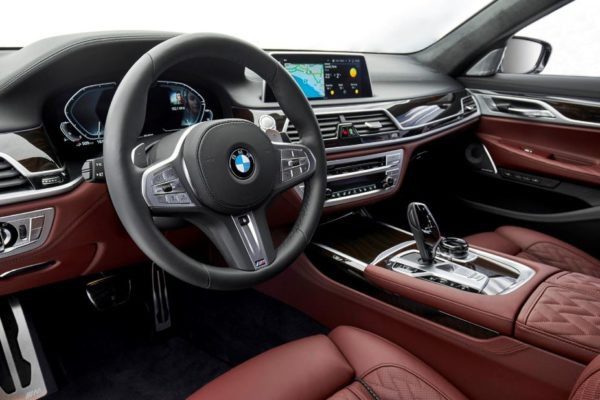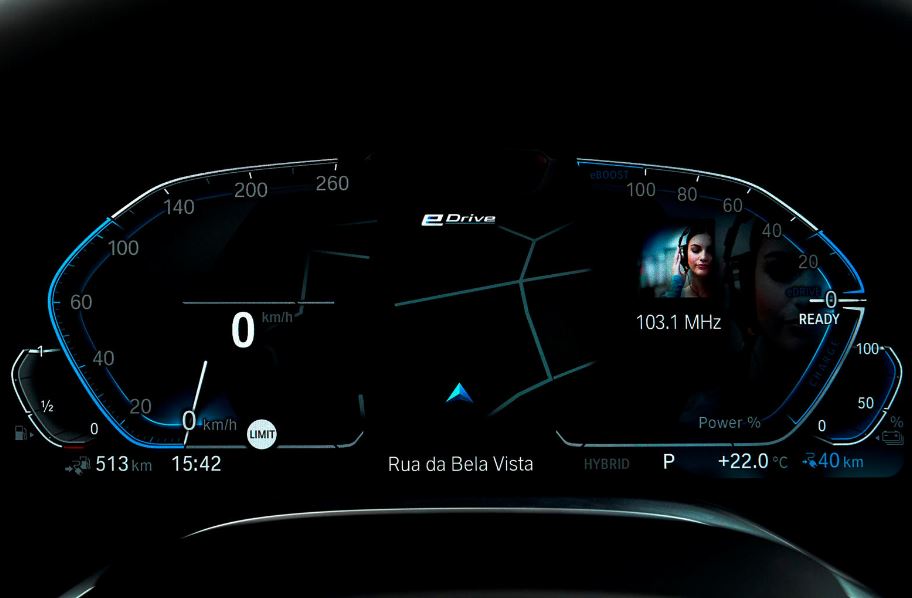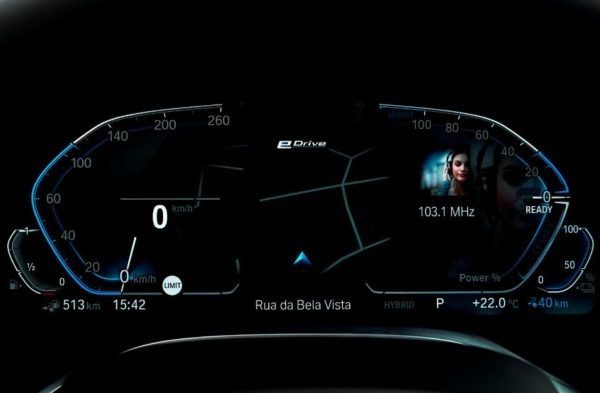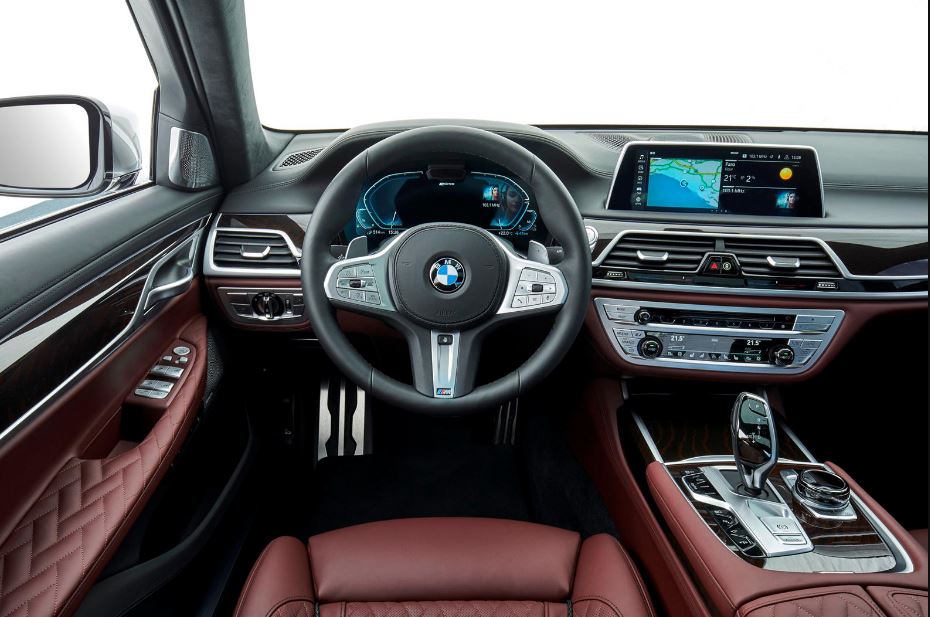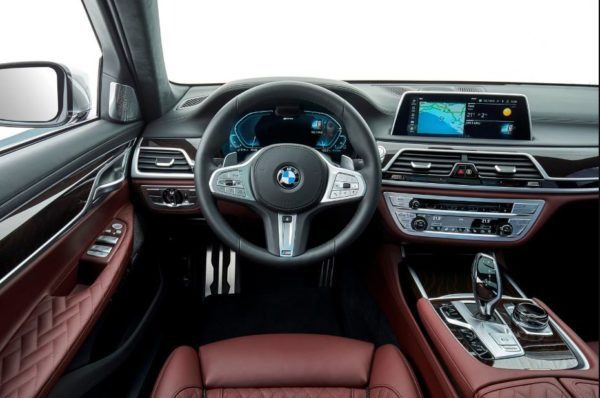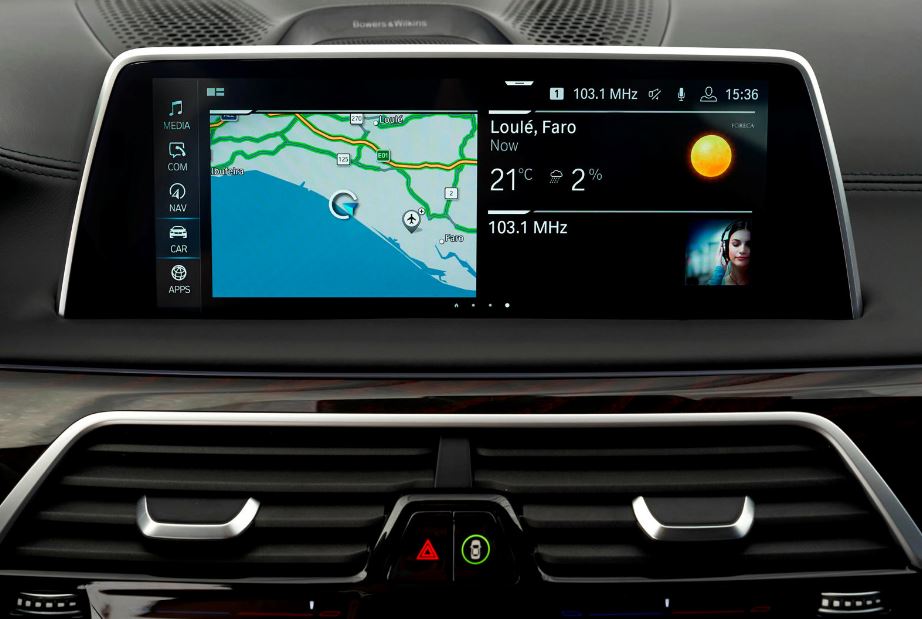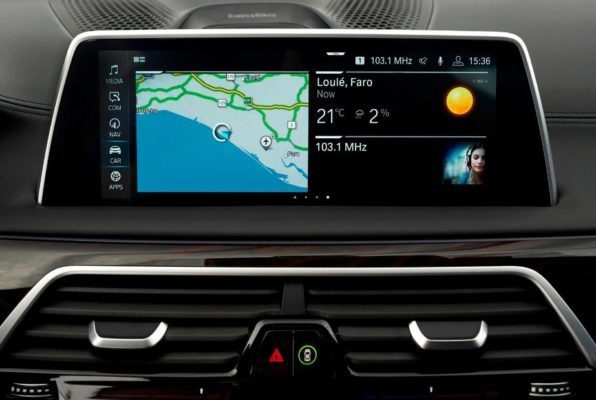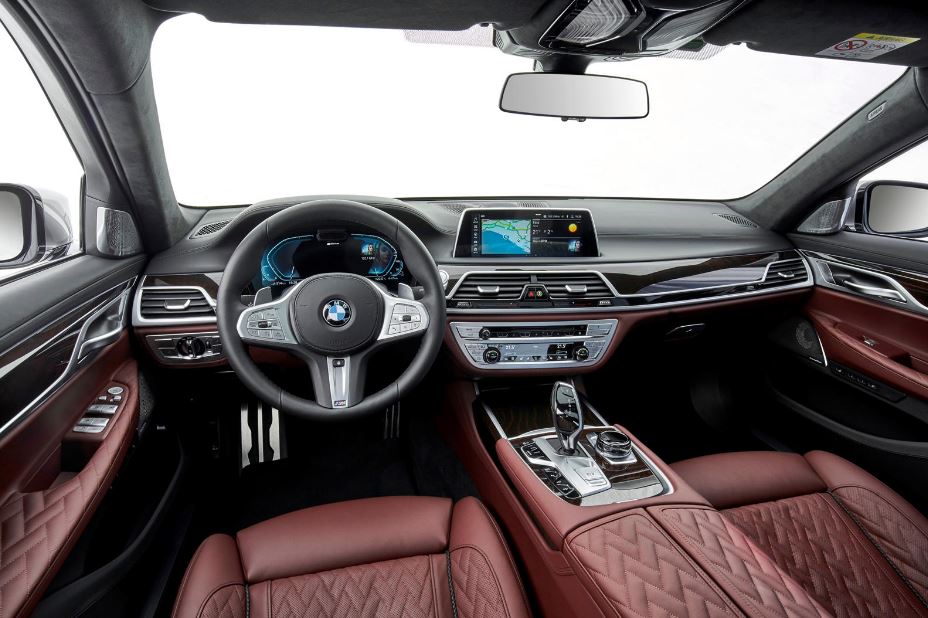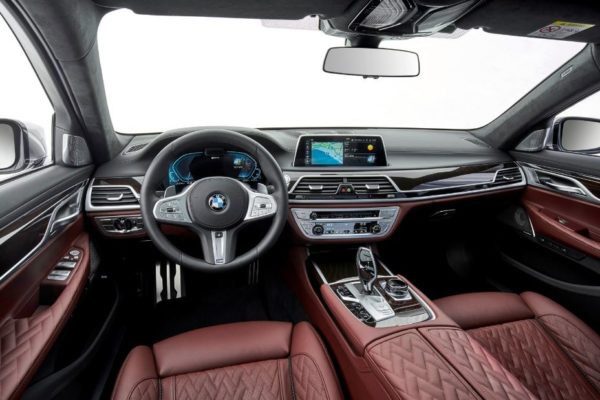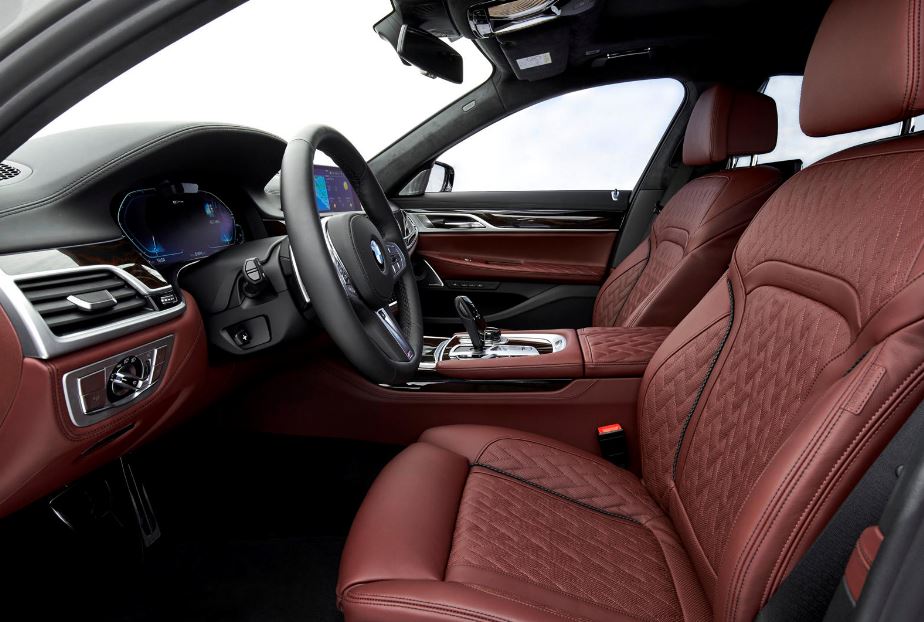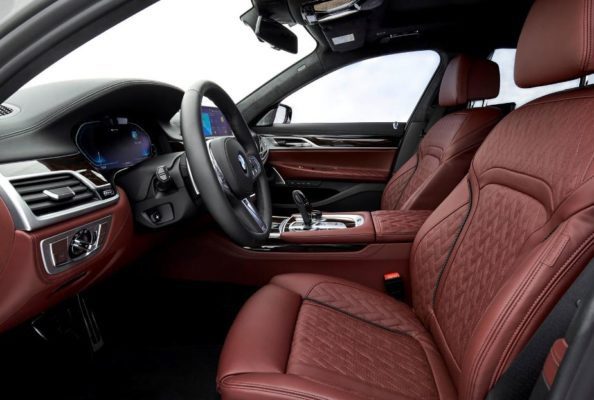 Rear seats also have two tablets for giving you infotainment while Bowers and Wilkins audio system gives you exceptional sound quality.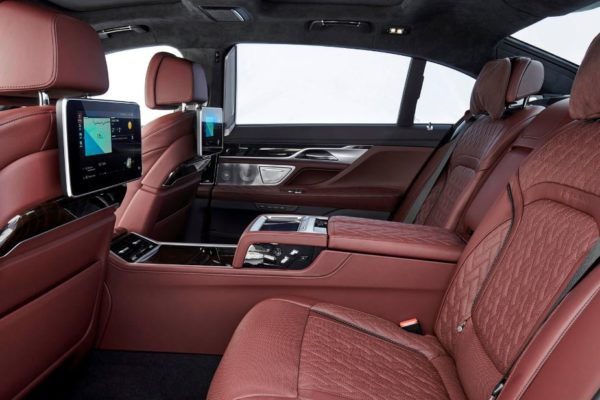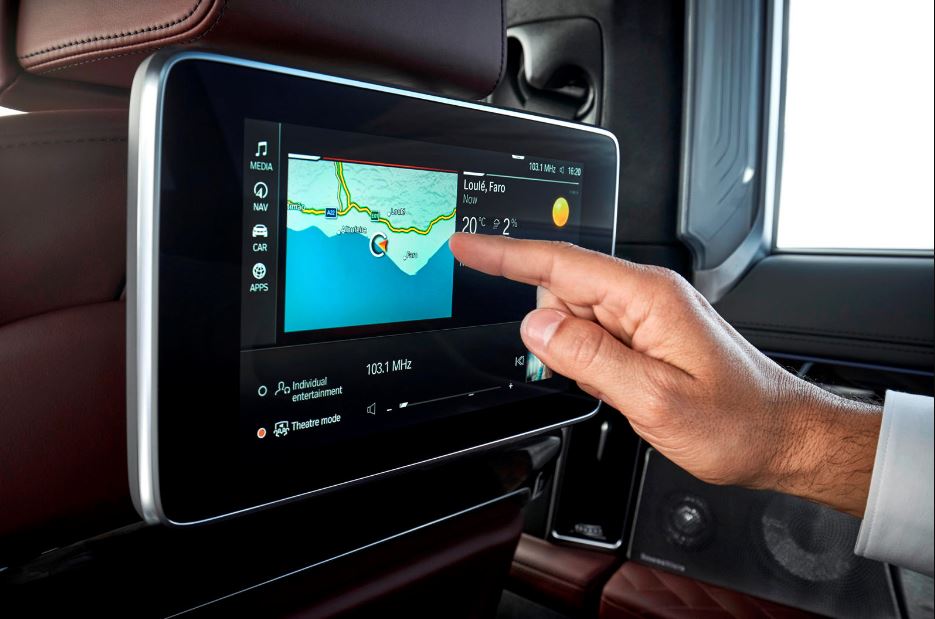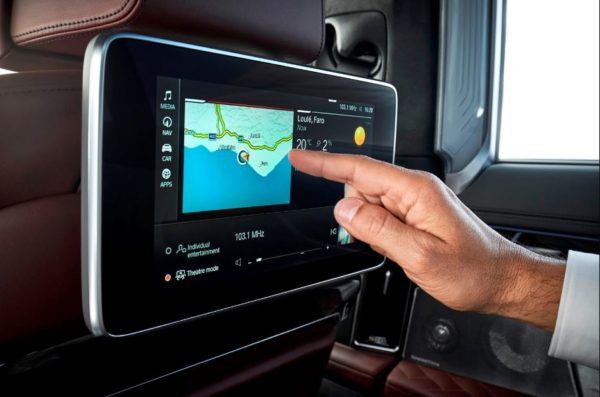 Cabin is further upgraded with navigation points, control cabin temperature, climate control system, collision mitigation system, side collision prevention system and daytime pedestrian protection.
Major competitors:
Major competitors of 2020 BMW 7 series include  Mercedes Benz S class, Audi A8, BMW 5 series, Porsche Panamera, Jaguar XJ and Lexus LS.
Price:
The price of all new BMW 7 series range from 86,450 US dollars to 157,700 US dollars and BMW M760 I XDrive AWD is priced at 157,700 US dollars.