BMW M8 Competition- The Most Powerful Luxury Sedan from BMW
The history of BMW M8 leads back to 1990 when BMW decided to make it as a Sport Coupe. However the car never really made into production and it was kept secret for years. However the world saw only one prototype in bright Ketchup red. In 2012 it was unveiled publicly.
Fast forward to 2020 BMW decided to launch BMW M8 in several version.
BMW M8 is the fastest most powerful Luxury Sedan BMW has ever produced. M8 falls under the GT category more than the sports sedan due to its heavy styling however when you push the pedal down it turns into absolute monster.
Engine and Performance:
BMW M8 comes with powerful 4.4-litre V8 with whooping 600 horsepower and 553 pond-feet of torque. However the Competition package makes up to 617 horsepower. The BMW M8 uses 8-speed automatic transmission with the shifting pedals mounted on steering back for faster swift gear changes on track. BMW M8''s drive train is based on all-wheel-drive system enabling the suspension to torque-vector across the rear axle for increased grips over the corner.
BMW M8 no doubt is a big car with big power, the 600hp mark claims to leap from 0-60 in just 3.0 seconds. The acceleration in BMW M8 seems never ending as the top-end horsepower is brutally remarkable.
What's in the BMW M8 Box?
BMW M8 comes with 12.3-inch digital gauge cluster and Head UP Display (HUD). The BMW M8 has new Electric Booster brakes which are not yet praised too much in any car due to their upcoming due progressions. BMW claims that the newer M8 despite of being heavier bulkier modern aggressive styling weighs 11 pounds less than the BMW 850i. The M8 has BMW's signature steering with plenty of controls mounted. The interior styling is sleek with overall black color in the interior. A small shift knob on center console with driving mode knob in carbon-fiber fashion. The overall accents are stitched. Infotainment screen is mounted on top of dashboard upwards on AC vents. Side door bars say BMW M8 or M8 Competition whichever you opt for. Overall the interior styling is top notch as you'd expect in flagship BMW.
Exterior Photos: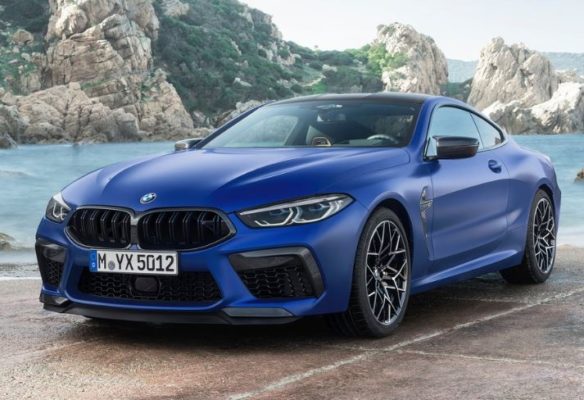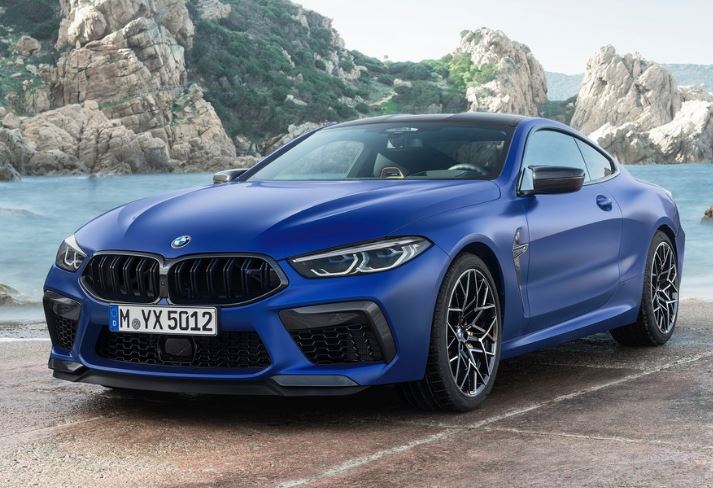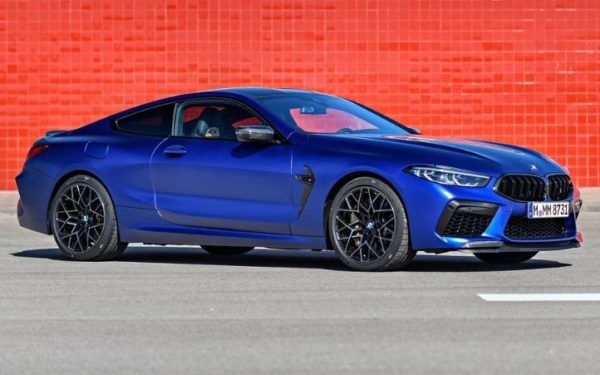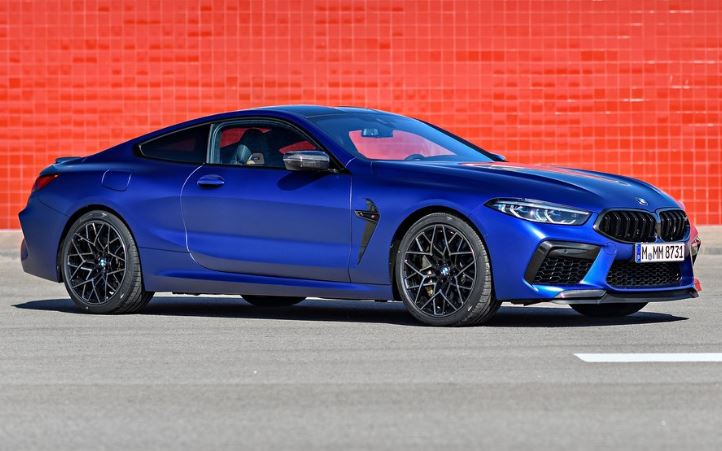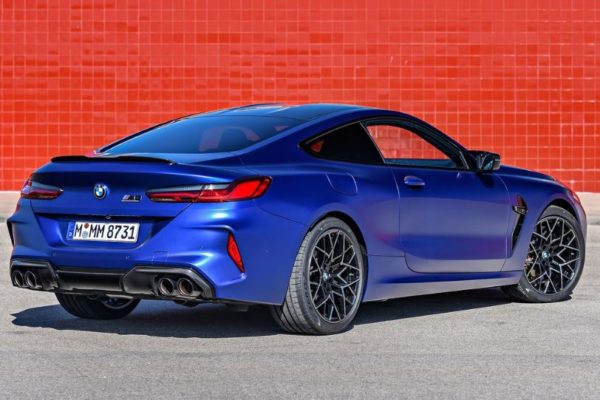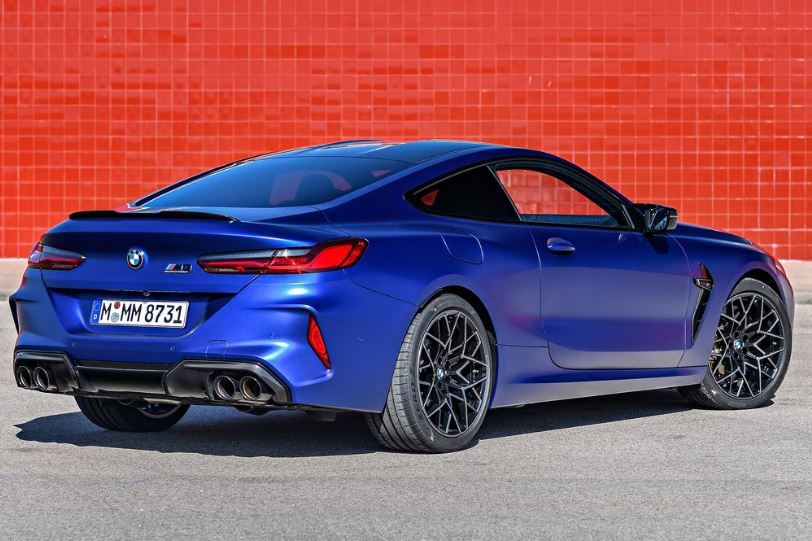 Interior Photos: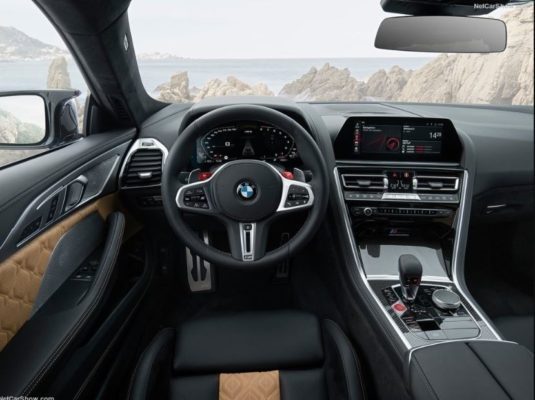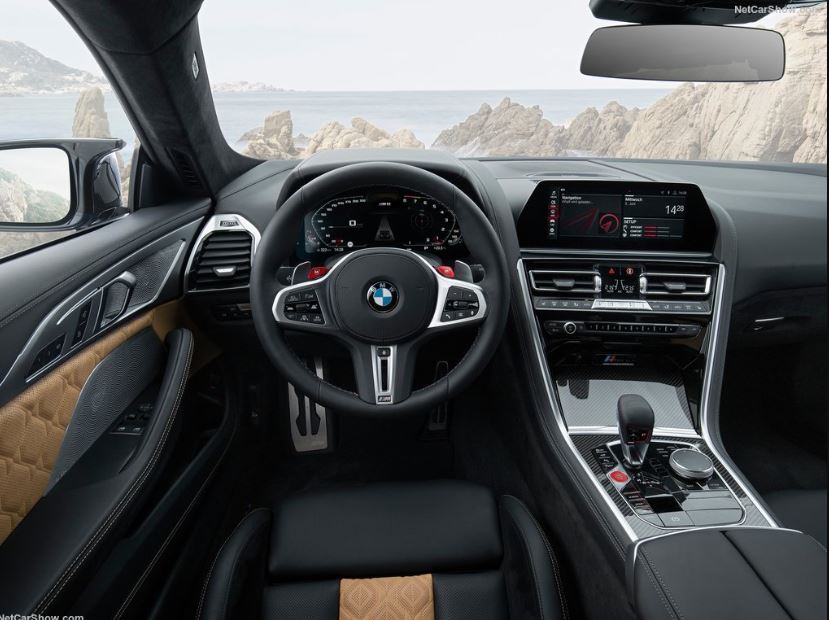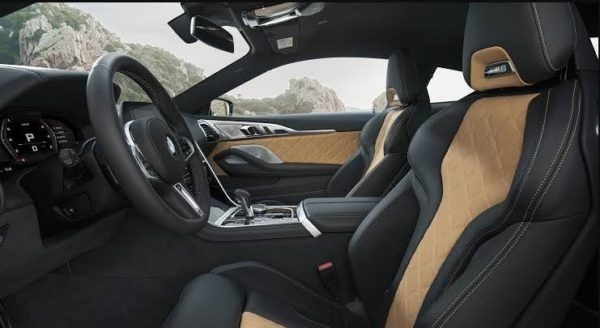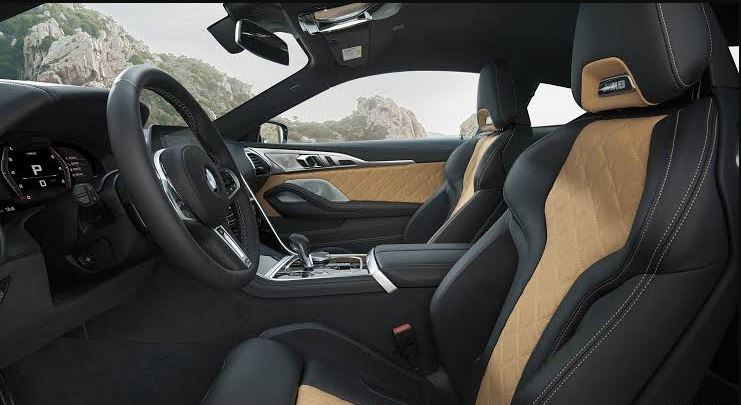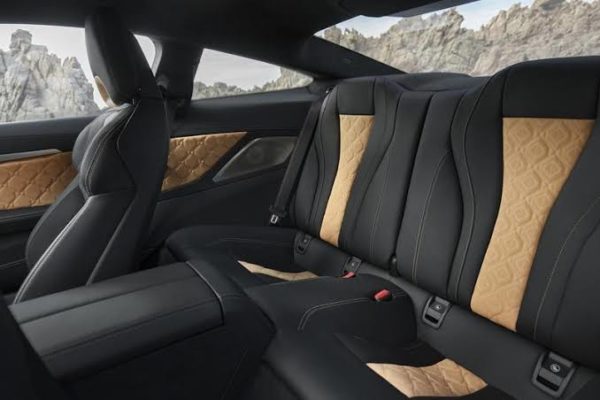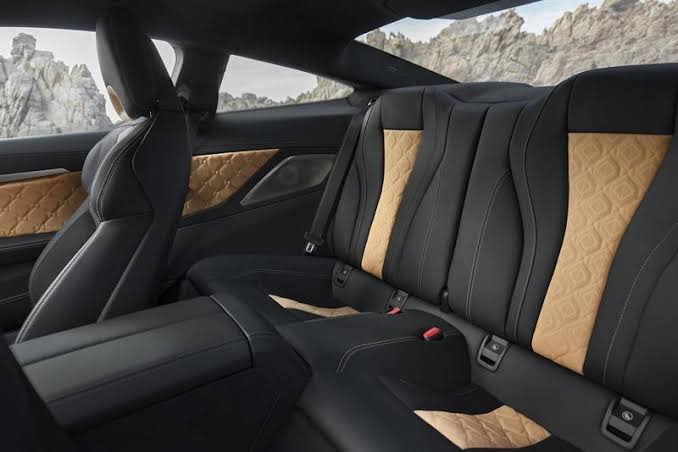 BMW M8 Versions:
BMW M8 comes in variety of versions as Coupe, Convertible, Competition Coupe and Competition Convertible.
BMW M8 Coupe:
Starting at $134,995 Coupe is the most affordable expensive M8 trim. Coupe as the name indicates come with 2-door configuration.
BMW M8 Convertible:
Everyone loves open top on a fine sunny day cruising through the mountains with ocean views beneath. The BMW M8 has convertible configuration offered which bring the power and fun together in one car. The Convertible is a soft top starting at the base price of $144,495.
BMW M8 Competition Coupe:
The word Competition for BMW means more performance, more speed, more aggressiveness and more power on the track. The Competition package in Coupe is the fastest ever BMW luxury sedan definition. Starting at a price of $147,995 the BMW M8 Competition gives you some features additional to the hp.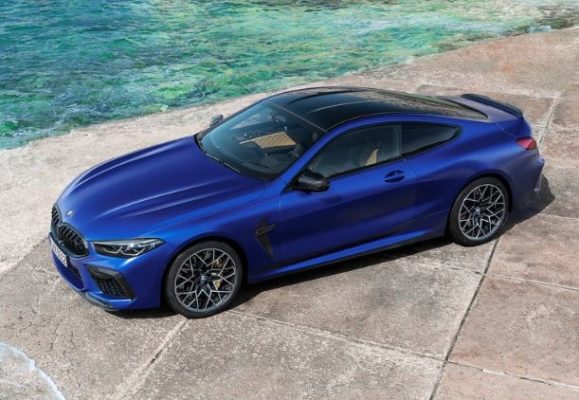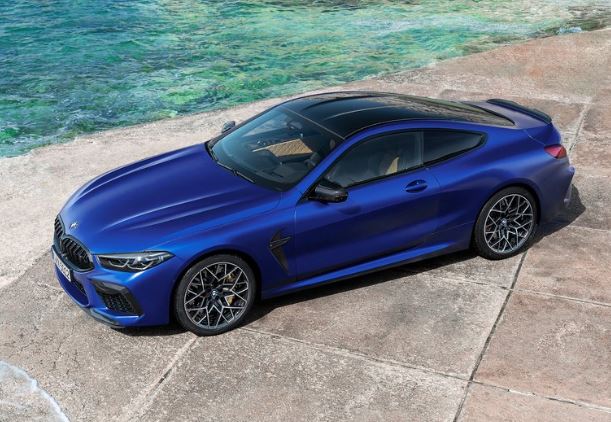 For starters the M8 Competition has 617hp instead of regular 600 horsepower in the M8. The 17 hp increase is accompanied by 20-inch wheels for Competition package. In addition you get M-sports exhaust and track profile for M-drive setting and different colored seat belts for what it's worth. The Competition package delivers the most of power in all variants along with other BMW sedans.
BMW M8 Competition Convertible:
Competition package in shape of Convertible will be offered @$157,495. The options and features from Competition Coupe are in Convertible however it gives you the perk of showing your different colored seat-belts with the top downwards.
Verdict:
BMW M8 crosses the $150k mark for a Luxury Sports Sedan. While it's much faster on track and in real life, the $150k mark can get you plenty of exotic cars however when it comes to utility and style points BMW M8 seems fair. BMW M8 is planned to offer in mid of 2020 across the USA and European markets. While it promises the performance, it's certainly less raw than the Mercedes C63. While we just know it from the journalists and reviews, let's see if it delivers the 0-60 in 2.8—3.0 seconds milestone. Till then BMW M8 seems promising.