2020 Nissan Titan is the new hot-truck in market
Variations in automotive trends can bring a healthy aspect in a way that manufacturers update their vehicles to stay in the market, Competition in the market forces big automotive manufacturers to update their vehicles with better features, giving facelifts and selling them at competitive pricing every year. Let's put it in context Pickup Trucks and SUVs in past used to carry identical designs and styling for many consecutive years and even decades and the customer were never bothered with that because people buy these big rigs for the work and utility instead of looks. However ever since the market changed towards favor of SUVs and Pickup trucks during recent years, auto manufacturers are forced to introduce and facelift newer designs and technology in trucks as quickly as they update the sedans. Henceforth the competition ultimately favors the buyer in term of less money more features and updated looks.
Nissan Titan pickup truck 2nd gen was launched just almost in 2016. In 2020 the Nissan has decided to give Titan a facelift, just 3 years after its launch.
What's new for 2020?
The new 2020 Nissan Titan pickup truck carries the same exterior but added with some little tweaks making it look cooler and adding some goodies overall.
Juicier Engine Better Performance:
Nissan Titan comes with the heavy 5.6-litre V8 petrol engine; however for the facelift model Nissan has added some more juice to the engine making it faster. The previous 2019 year Nissan Titan made about 390 HP and 394 lb-ft of torque. The newer 2020 Nissan Titan makes 400 ponies' off-the-block and a torque of 413 lb-ft. That is 10 hp and 19 lb-ft of torque for the newer year spec.
The fun doesn't just stops here. 2020 Nissan Titan comes with an upgraded brand new nine-speed automatic transmission instead of the older seven-speed automatic transmission. A shorter final drive ratio of 3.61:1 replaces the longer 2.94:1, which enables the faster acceleration in newer mode.
2020 Titan looks different:
Yes there aren't any major changes to the exterior however it is the minor details and upgrades that make 2020 Nissan Titan look dashing on the road. Front bumper for the Titan looks a bit bigger than the old one in addition to the slightly upgraded headlamps. The headlamps in shape are the same however 2020 comes with C-shaped DRL's that increase the overall looks of front-end. The headlamps are sleeker too.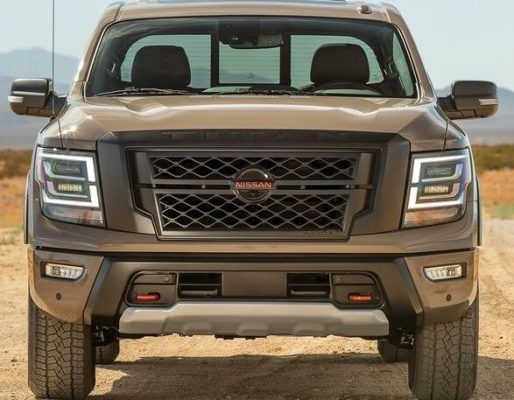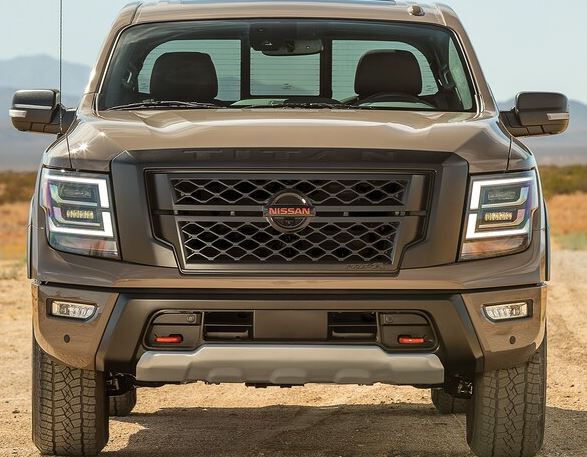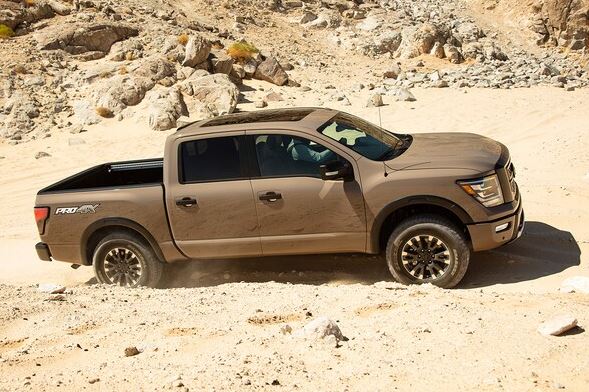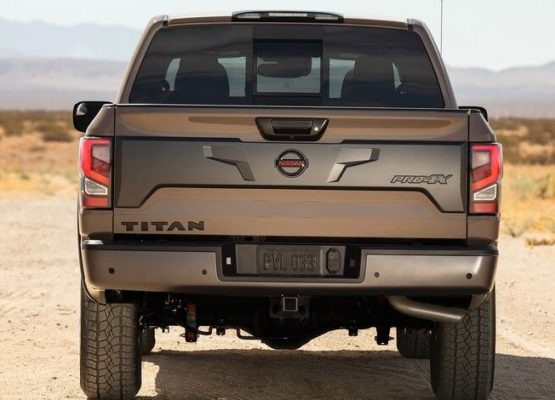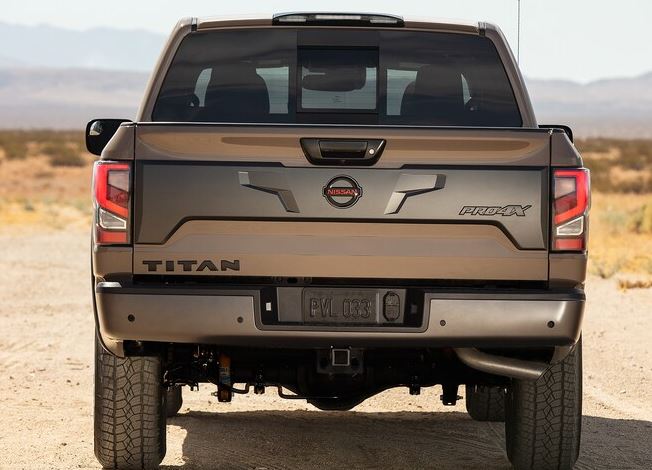 The most noticeable update in 2020 Nissan Titan is upgraded front Grille. Like every other big truck GMC or Ford, Nissan has also fitted the Titan with Bigger Grille that seems to be getting bigger every year. The front grille has thicker bold borders along with more visible horizontal slots. Personally the newer bigger Grille looks better to my eyes as compared to the previous gen which had the honeycomb effect to it.
What's changed in the inside?
While the exterior might have gotten a little updates, interior is where the 2020 Nissan Titan received plenty of upgrades in the facelift model.
Off-Road Gauge in the new 2020 model has been upgraded which displays vehicle angle, roll angles and vertical pitch. The newer model uses accelerometer and G-force to analyze and display data instead of the gyroscope technology in previous year Titan. Nissan claims that the newer off-road gauge is accurate at higher speeds.
Leather steering wheels with mounted controls is another addition to the 2020 Nissan Titan. The left side buttons on steering wheels are for audio commands and media whereas the right side is responsible for cruise control. Instrument cluster is crispier and bright even during daytime, thanks to above cowling. The most prominent part is super-long stick on right side of steering wheel for towing configurations and settings. A shorter better placed controls for towing would have worked for the upcoming years hence regardless to say it'll need re-positioning in future in order to not get sore-thumbs while adjusting the lever.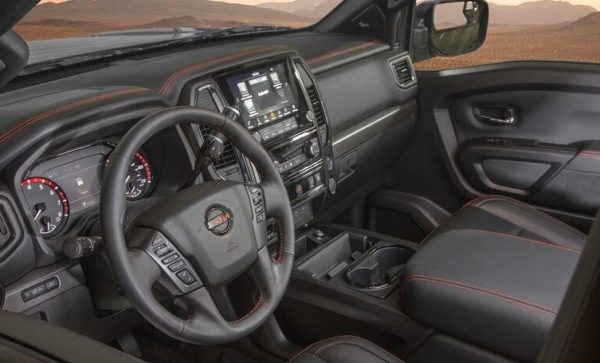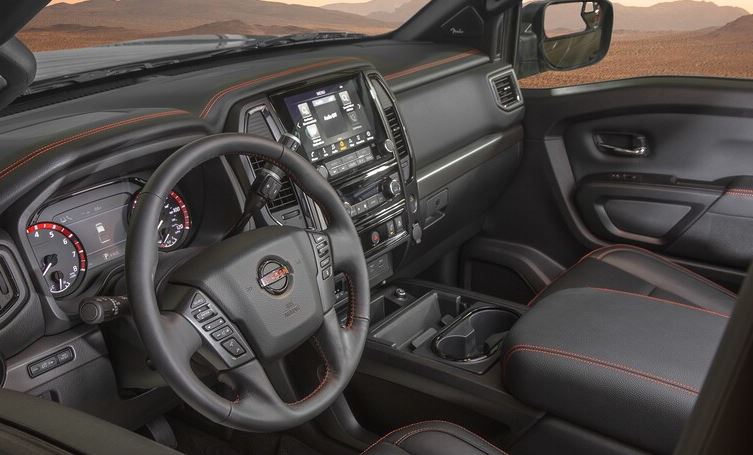 2020 Nissan Titan comes with new Dual-Panel Panoramic Sunroof; it supports Apple CarPlay and Android Auto, 8-inches infotainment panel, improved storage and spacious cabin.
Verdict & Pricing:
Nissan Titan starts at base price of $32,500 and goes up to $56,500. In the price range the Titan is indeed a good competitor for the rivals.