Squad 2 Seated Solar City car
Dutch Automobiles Company Squad has come up with its first electric vehicle which will be a solar project having an affordable price range. It is a 2 seated car similar to the golf car in which passenger sit next to each other having one shelf and 2 emergency seats. It features solar cells on its roof that can generate enough electricity to drive up to nine thousand kilometres per year. The all new concept is distinctive with an attractive beautiful design and its lightweight small dimensions makes it a suitable car to move easily in city traffic. Although cycling and public transport is always considered to be the best option for people in European countries but sometimes bad weather or living far away from train stations can be a problem so Squad has solved this issue to introduce this mini city car that takes only 10 square meters of area whiling moving on the roads thus traffic issues of the city are not provoked.
Squad two seated pre-booking has already been started with a reservation price of 5000 Euros while the deliveries of two seated solar will be done in 2021 in European countries. The subscription and leasing models will also be available for booking from next year and we can see the 2 seated solar vehicles on roads till 2021.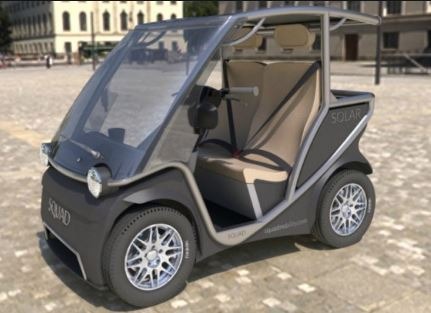 Powertrain and performance:
Squad's 2 seated car is self-charging car with a roof equipped with solar panels that charges the battery of the car directly utilizing maximum energy from sun. Its PV cells can be charged in any light even in the shades and northern countries like Netherlands also have enough solar energy to charge the solar cells but in case enough sunlight is not available to run the car it also have the option of two electric motors paired with lithium ion battery to run the car especially in winters. Battery can be charged from the power sockets available in home making it easy to charge while Squad is hundred percent emission less vehicle and it is quite affordable using recycled materials making it more efficient and light weight.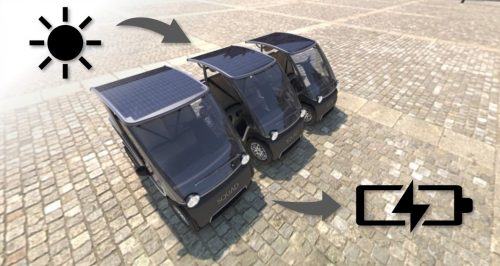 It gives a range of 45 kilometres per hour when its battery is fully charged. One of the biggest advantage of this 2 seated Squad is its versatile dimensions that gives it a footprint of twenty percent of the car allowing easy maneuvers to move through the traffics using bicycle paths and avoiding blockages.
Exterior design and features:
 It is a two seated car with a total length of two meters replacing a full blown vehicles on roads and it runs on four wheels with a full roll cage and storage trunk designed on back while it lacks doors and side panels but the company provides removable side covers to keep the passengers and floor of the car dry during rain showers although the chances of rain is not very high but it gives weatherproof solution to passengers as compared to other small vehicles like scooters and motorcycles.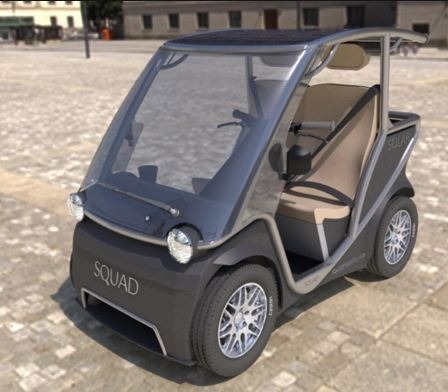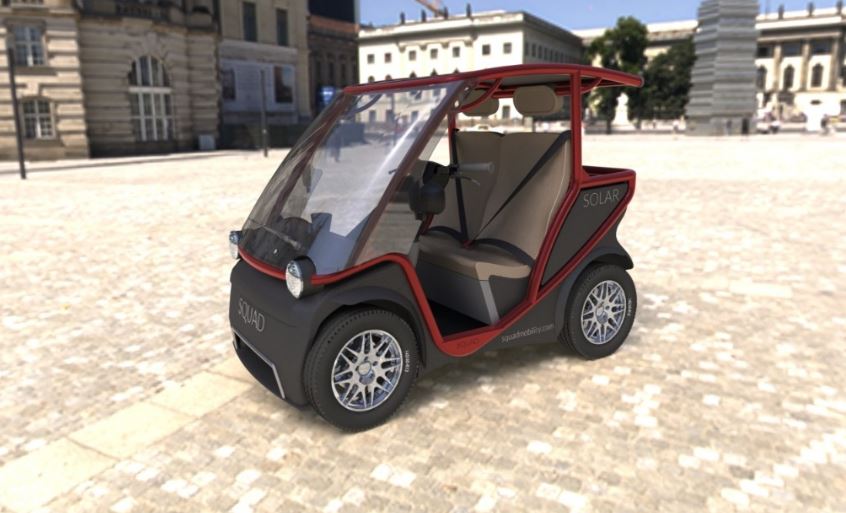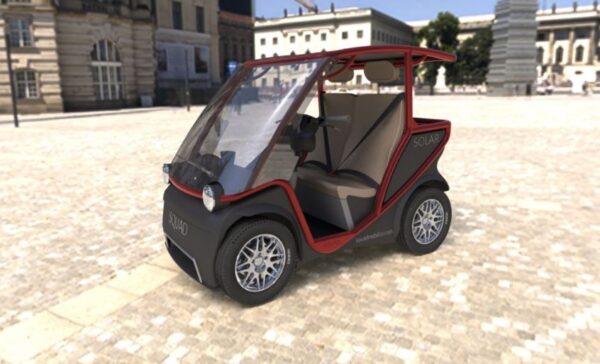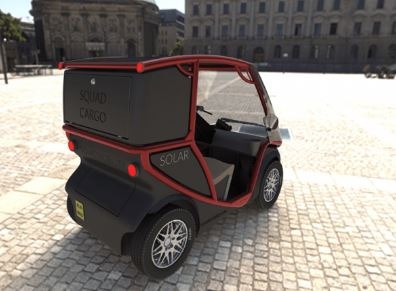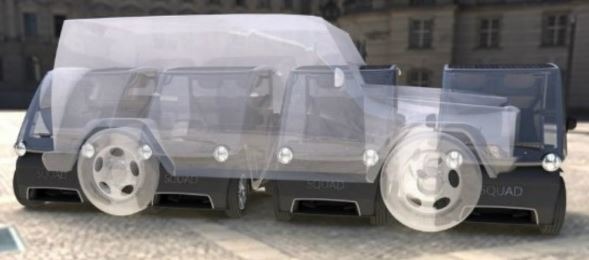 Interior design and features:
Squad 2 seated accommodates two passengers side by side inside the cabin and even two children can also sit in rear seats which is optional and offered in those countries where it's legal. It is most suitable for small families or disabled senior citizens because access inside the cabin is made easier. The seats of Squad are quite comfortable giving maximum support to your back and providing you with maximum relaxation. It also features infotainment system that can be controlled with your smartphones and let you have access to navigation and communication.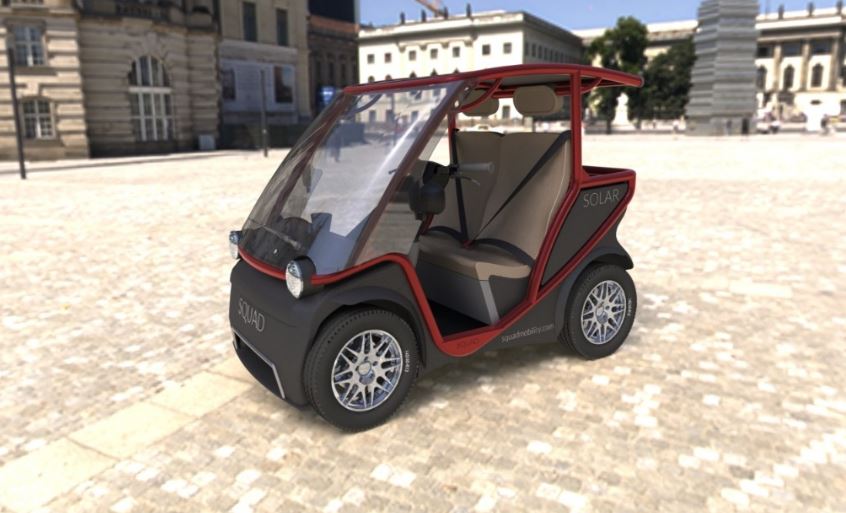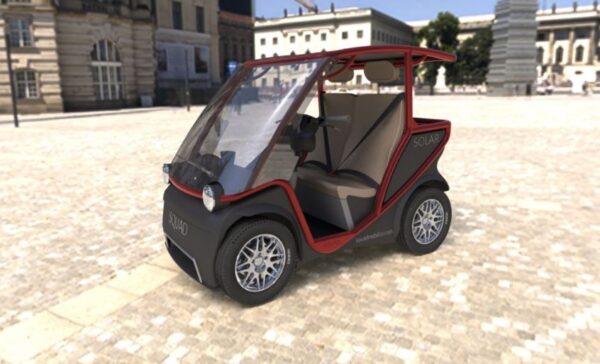 It is a relatively safer option as  compared to bicycles and motor cycles as its four wheels gives it stability to move over snow and rain easily and its high seating position gives you good visibility while its full roll cage provides protection against side impacts and rolling events. It also provides you with seat belts thus giving more protection to the passengers and thus there is no need of helmet.
Major competitors:
Squad two seated may get s competition worldwide from two seated Microlina, Citroen's tiny Ami electric car, Nissan two seated and MG E200 2 seated.
Price:
The retail price of Squad 2 seated solar vehicle is around 6000 Euros or 6,330 US dollars which is quite affordable as compared to other light electric vehicles. It will be seen on roads of Europe in 2021.