2022 Toyota Century
Sold in the Japan = 2018-Present
Generation = 3rd 
2022 Toyota Century Luxury Sedan Price in Japan:
Target grade

Manufacturer's suggested retail price




(excluding consumption tax)

Eco car tax reduction

Total preferential amount

Environmental performance discount

name

Drive

tax rate

Payment tax amount

Century

2WD

20,080,000 yen




(18,254,545 yen)

About 18,800 yen

About 18,800 yen

1%

About 164,200 yen
Toyota Century is Japan's Toyota flagship car known for its luxury and sophistication and their higher official members of Government prefer Toyota Century as their state car. It was debuted in 1967 and throughout these years it has received upgrades three times the latest update is given to its third generation which was originally launched in 2018. This latest version of Toyota Century has revealed at the Tokyo Motor show held a few days back at the start of this year.it is also known as PRIDE OF JAPANand manufactured by taking in mind the imperial household equipped with maximum safety features and luxury. The availability of Toyota Century is very rare as it is made in a very small number not easily available at all dealership showrooms. This luxury aesthetic of Japan is run on hybrid technology and as already mentioned above few units are produced every year among which customers have the choice to select between the limited edition which will be produced only in a number of thirty-six while there is another top-grade edition costing you 60,000,000 Japanese yen which was awarded a custom car excellence award in Tokyo Motor show.
Engine & Transmission :
It is powered by a 5000 cc DOHC eight-cylinder thirty-two valves V 8 engine paired with a one KM motor giving a power output of 425 hp and 376 lb-ft of torque. The new Toyota Century is capable of giving you 13.6 kilometers of mileage with a consumption of one liter of petrol which is equal to thirty-two miles per gallon. It now comes with an all-wheel-drive feature and gives you a quick and smooth seven-speed automatic transmission it is an eco-friendly car and a fine-tuned ride quality is achieved because of its auto levelling air suspension now electronically controlled.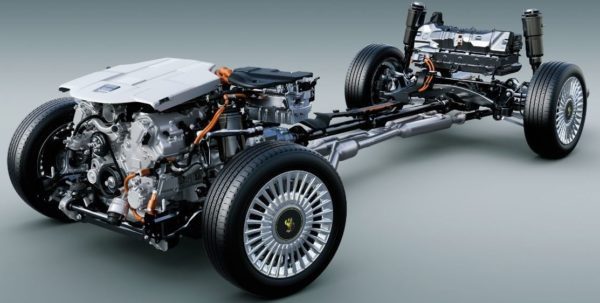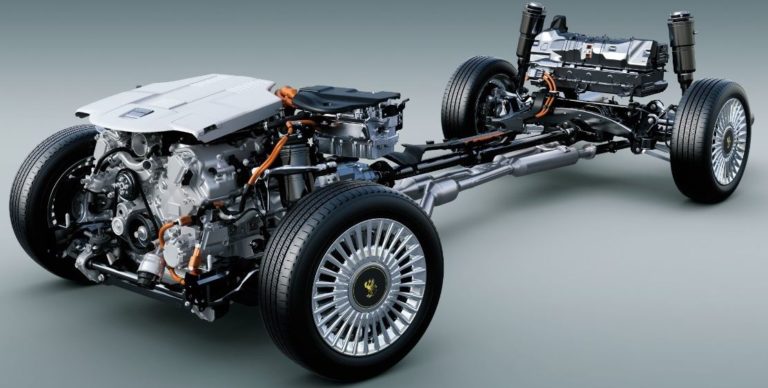 Driving Experience:
Steering of this Century is quite light and power-assisted giving drivers real sports feeling while driving. The cabin is silent, free from engine noise rolling beautifully in traffic because of its soundproof glass that cuts all noise from outside traffic and the engine. An active noise control system assists further in reducing vibration and noises from the engine and helps you in achieving the utmost smooth acceleration. The braking response of the Toyota Century is also made improvements and is precise to apply smooth emergency brakes whenever required without disturbing the comfort and relaxation of passengers sitting in the cabin ensuring wonderful ride quality even at high speeds.
Exterior Design & Features:
The design of the all-new Toyota Century depicts tradition and passive asymmetry showing the idea of giving a big spacious rear cabin. The chauffeur model silhouette is beautiful with a straightened C pillar while the side looks feature stunning curvature to its door. Its grille holds a loop crown pattern that looks stunning and the imperial look is finished with its eternal black lacquer having lustre and shine while the minute unevenness is achieved with kits wet standing technology and mirror finishing ensures perfect finishing excluding all dullness symbolizing harmony with an infinite loop design.
Interior Design & Features:
The latest version of the Toyota century has an increased wheelbase creating a more spacious rear cabin giving you more legroom and entry and exit to the car is made easy with the decreased height difference between its scuff plate and floor. Cabin feature wooden trim with stunning fabric design having lattice motif refining rich look and comfortable ride is ensured with its massage feature especially rear seat compartment and the air bladder at rear seats inflate when its pressure is applied to shoulders and back.
Seven inches touch screen display is fixed in the central armrest that let the passengers control certain features like air conditioning, audio control and massage function. Twenty speaker audio system gives you concert-quality sound while 11.6 inches display screen is there for rear-seat entertainment.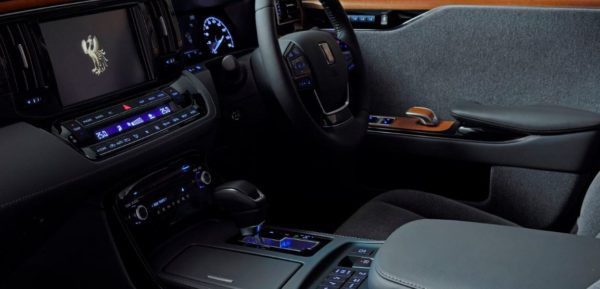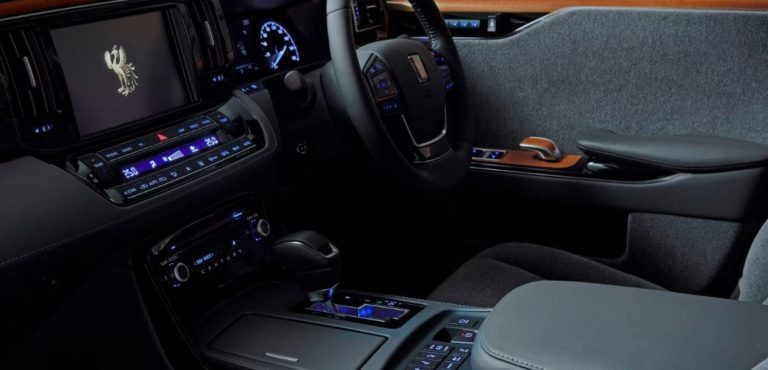 Safety of passengers is ensured by providing you with a pre-collision system, radar cruise control system with tracking function, lane departure alert system that uses a warning alarm to make the drivers alert of the vehicle when it's out of lane, a rear cross-traffic alert and HELP NET provides you with emergency aid by connecting you with authorities to help and D CALL NET provides you with ambulances and dispatch air in case of accidents.
Major Competitors:
Toyota Century gives tough competition to Lexus LS 500, Mercedes Benz S class, Jaguar XJ, Cadillac CT6 and Audi A8.