Toyota FJ Cruiser 2020
Toyota FJ Cruiser was first released in North America where it was retired in 2014 but Toyota didn't stop here and Japanese firm allegedly introducing the spiritual SUV successor Toyota FJ Cruiser which was exhibited in Tokyo Auto show in 2017 which was going to be morphed into replacement of previous FJ Cruiser. It was then expected to make a debut in Tokyo Auto Show in 2019 but it has been delayed to 2020 in a major auto show and it is now expected to be launched in mid of 2020. It will be the smallest crossover of Toyota even shorter than the CH-R of Toyota but its small size will not be a hindrance to a spacious cabin and surprisingly offers a boxy and versatile interior. It will be built on similar platform as used for Corolla and Prius and it will not be an all -electric car but will be powered by gasoline electric hybrid with bigger engine. Clermont Toyota TJ Cruiser will be a minivan being successor to the old Toyota FJ Cruiser which will be all-wheel drive off road vehicle  based on FT-4X Concept which confirms the vehicle be having turbo charged engine with a select able low range.
Engine and transmission:
Toyota FJ Cruiser 2020 will be equipped with 2.5 liters V6 twenty four valve DOHC VVT-I engine producing maximum power of 270 hp at 5600 rpm and 38.8 kgm torque at 4400 rpm. Its all-wheel driving facility let you drive on any terrain making your drives very comfortable even on unpaved pathways. Five speed automatic transmission is made standard in all trims of FJ cruiser and it is available in both manual and automatic transmission. Steering of old FJ Cruiser was heavy and unnatural but new model is expected to have improved changes in it. Crawl control feature will help FJ Cruiser to push through soft and rocky pavements and made easier with the combination of both four wheel drive and high ground clearance. Turbo engine will be controlled by the push button which will send the power to all four wheels. The 159 liters fuel tank capacity of its engine let you get a mileage of 8.9 kilometers per liter.
Exterior styling and features:
This minivan will be 4670 millimeters in length, 1905 millimeters in width and 1830 millimeters in height. The rugged styling of FJ Cruiser depicts a character of both fun and adventure. It will be having a high ground clearance and the chrome imparted lower body moldings and the roof basket will also be an option while the bronze eighteen inches aluminum wheels are the real eye catching symbol of the all-new FJ Cruiser. The frontal fascia has an enlarged chrome grille which is flanked by the aggressive LED headlights giving the looks of the heritage version of traditional FJ Cruiser while the rear end is enlightened by the pretty bench of tail gate and the fine forged wheels removes the running boards tweaking refinement of exterior design.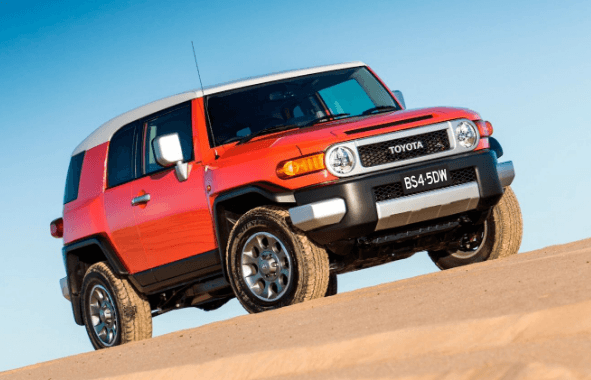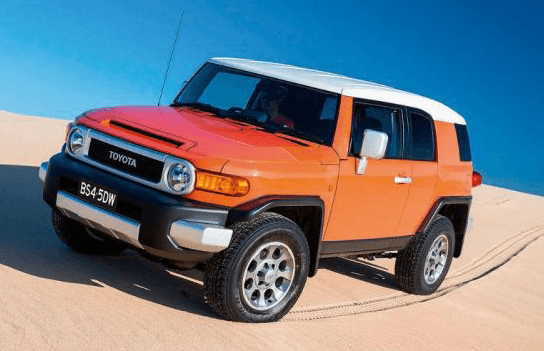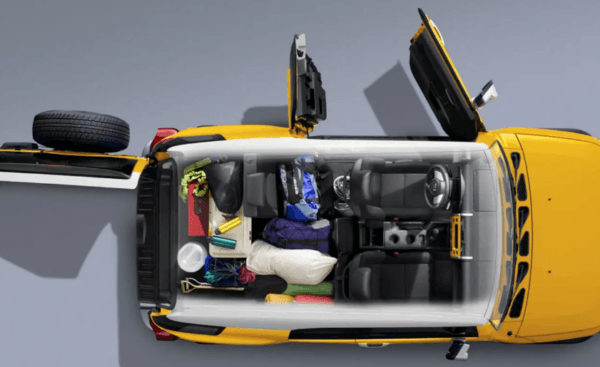 After Upgradation in 2020 it is expected to look like:

INTERIOR DESIGN AND FEATURES:
FJ Cruiser will not only be providing you a spacious cabin but also a complete comfort and utility with deluxe luxurious features. It will be a three row seating vehicle in which first and second row has leather covering and option of heating and cooling while it accommodates three adults on 2nd row and access to 3rd row is a bit difficult for adults and rear seat entertainment system is also available to entertain the back passengers. There is also a cargo area behind the 3rd row of seats.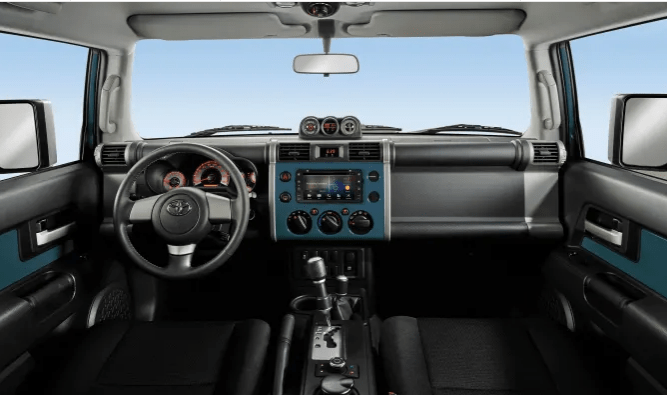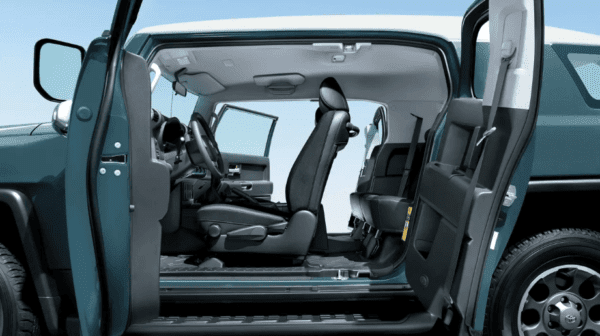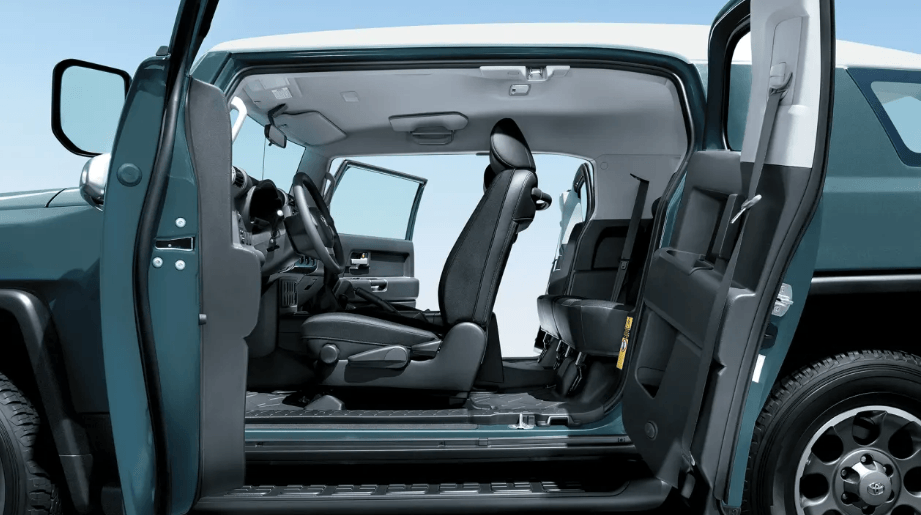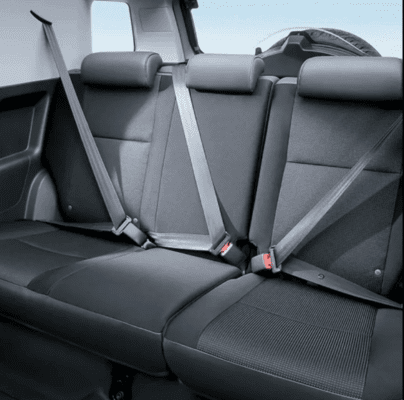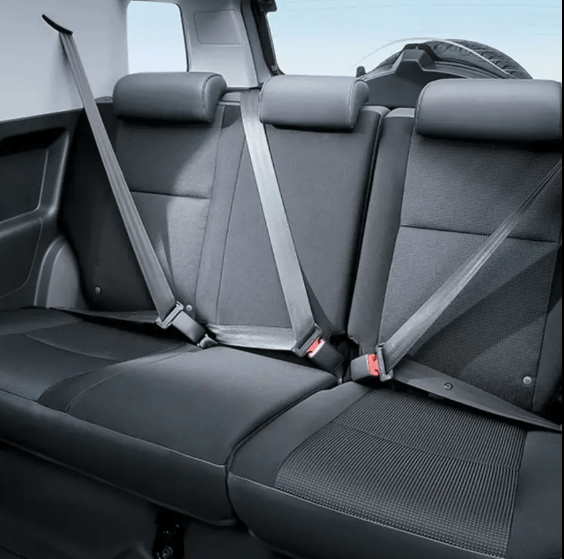 Dashboard is prominent with a nine inches display screen providing a well upgraded infotainment system and the instrumental cluster is also made very attractive to complete the astonishing looks. All trims of FJ Cruiser will be equipped with automatic emergency braking system, adaptive cruise control system, blind spot detection, forward collision warning alarm, pedestrian warning alarm , ten air bags, stability control system, active lane control and traction control system.
Major competitors:
Major competitors of Toyota FJ Cruiser 2020 will be Jeep Wrangler, Land Rover Defender, Nissan Xterra and Toyota CH-R.
Price and release date:
It is expected to launch in March 2020 in Geneva or Tokyo and then it will be available for sale all over the world. Exact price of FJ Cruiser is not out yet but it is expected to have an estimated starting price of 39,000 US dollars while its price in UAE is disclosed to be145,300 SR.