2022 Toyota Supra
Sold in the USA = 2020-Present
Generation = 5th
2022 Toyota Supra Price in the USA:
Supra 2.0

Starts at:

43,290 $

Supra 3.0

Starts at:

51,640 $

Supra 3.0 Premium

Starts at:

54,790 $

Supra A91-CF Edition

Starts at:

6

3,380 $
Toyota Supra has made a comeback to the sports car market after twenty-one years since the late 90s when it was discontinued due to poor sales. We all get super excited to see its comeback after its model was revealed at Detroit Auto Show in 2019 and then in January 2020 at Lake Auto Show finally Toyota has introduced its all-new Supra in markets and you can book your own after riding a testing drive. The revived Toyota Supra is a blast to drive with its powerful inline six-cylinder engine and other 2.0 liters 4 cylinder engine (Release in 2021) options as well and one of the other major plus points in it is its nicely finished craftsmen deluxe cabin.
Trim Levels / Versions:
It is available in four trim levels that include Supra 2.0 Trim, Supra 3.0 trim, Supra 3.0 Premium trim and Supra A91 Edition trim which is equipped with a six-cylinder engine. There is also a special limited edition GR Supra Launch edition that will be manufactured at only 1500 per year and it is equipped with matte black coloured wheels, carbon fiber trim of the cabin, signature Akio interior badge and red mirror caps. We will be discussing Toyota Supra 3.0 Premium trim in detail.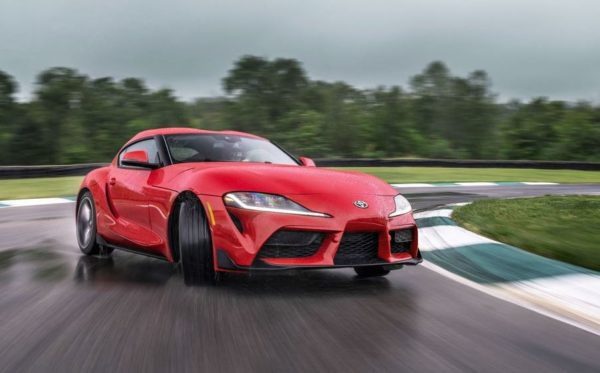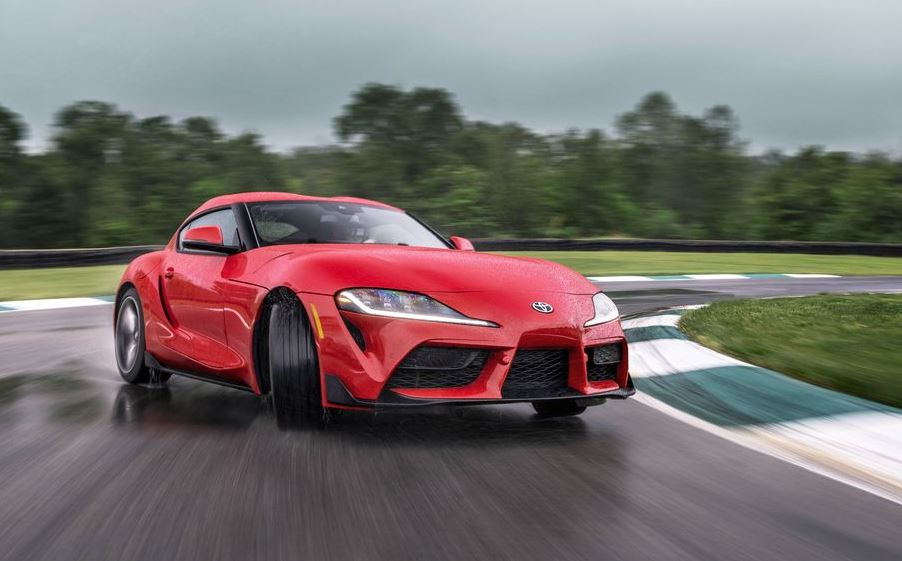 Engine, Power & Transmission:
The newly introduced Supra 3.0 premium is charged by a 3 liters six-cylinder DOHC twenty-four valve turbocharged engine that gives a power of 335 horsepower at 5000 to 6000 rpm and torque of 365 pounds-feet at 1600 to 4500 rpm. It offers you an eight-speed continuously varying transmission with front-wheel drive and rear-wheel drive option. The paddle shifter is also easily controlled with just a simple touch that a sports car usually features.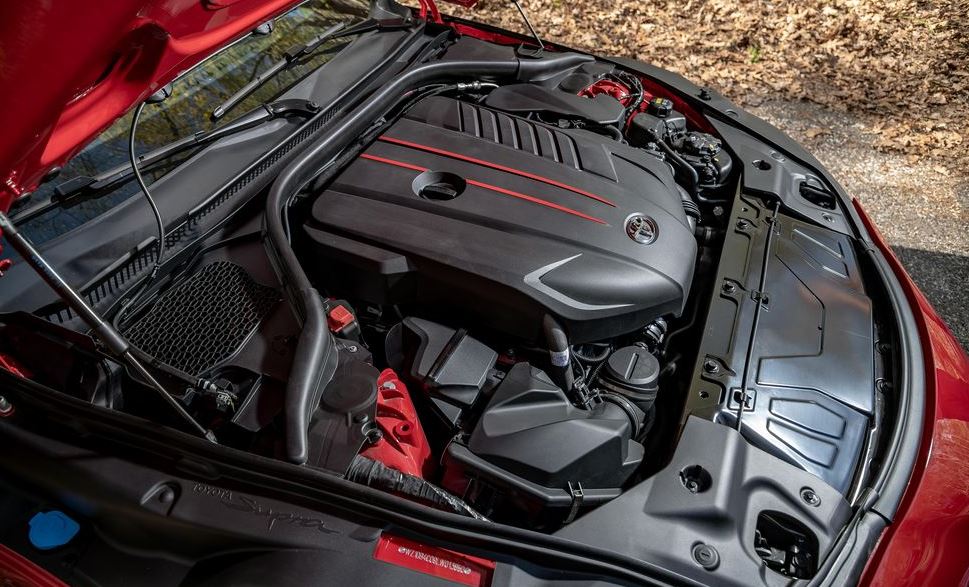 Performance Driving :
 It has the power to sprint from 0 to 60 miles per hour in 4.1 seconds with a top speed of 155 miles per hour and takes 10.7 seconds to reach a hundred miles per hour. The fuel economy of the Toyota Supra is efficient enough as a sports car to give you a mileage of 24 miles per gallon in the city and 31 miles per gallon on highways. One of the major problems of Toyota Supra is that it takes more space on roads than its competitors and its heavyweight also makes its body resist body rolling and faster bends. The brakes also fade away early and the car moves around its center of gravity while the steering response of Toyota Supra is far quicker and smoother than BMW and its adaptive dampers give us more security and safety.
Exterior Design & Features:
The new design of Toyota Supra holds references to its ancestors which look awesome in its 2 dimensional space and it features bulging front fenders. The wide stance of Supra is based on the FT1 concept and its short wheelbase is provided by large diameter wheels and the sharply styled spoiler resolves a beautiful silhouette. The rear diffuser at back gives it a typical sports car look and LED taillights are extraordinary elegant while the 6 elements LED headlamps focuses on Supra's emphasized width and the enlarged grille opening on front runs all along the length of the car to help fresh cool air let in the car.
Interior Design & Features:
The beautiful and super comfortable cabin of Toyota Supra accommodates two adults with leather coverings and power adjustability while 290 liters of cargo space let you carry enough luggage for a weekend. All controls are driver's oriented letting the driver's easily control the system and the digital instrumental cluster features a graphical design while 8.8 inches touch screen display is mounted on the dashboard to give you infotainment that features Apple Car Play and Bluetooth connectivity and twelve speakers sound system let you enjoy your favourite music.
It also features a wireless phone charging device, head-up display, power steering and power door locks.
Safety: Now talking about the safety features and safety clearance of this car then we must mention it features standard automatic emergency braking system, pedestrian detection alarm, standard lane departure warning alarm, automatic high beam headlights, adaptive cruise control and blind-spot detection while NHTS and IIHS have not yet tested to rate it for safety clearance.
Major competitors:
Major rivals of Toyota Supra are Alpine A110, BMW M2 Competition, Porsche 718 Cayman and Audi TT RS.