3rd Generation Toyota Yaris Sedan (2020-2021)
Current Price: PKR 25.1 – 30.0 lacs
Toyota Yaris have a long history; it's been selling in different markets from 1999 under different names. The names it took during its life span up to 2020 includes; Toyota Vitz, Toyota Platz, Toyota Belta, Daihatsu Charade, Toyota Vios and Current one is Toyota Yaris. In Different countries, during Different periods it adopted different names but the one that remained most famous among all of these is Toyota Vitz which could be called the previous hatchback version of Yaris. Toyota Yaris remained among the top-selling vehicles of the Company that is why Toyota keeps introducing it with upgradations and new name time by time.
With the start of 2020, Toyota finally discontinued all its previous nameplates including Vitz and now from 2020 to onward, it will be known with the name of Yaris.
Sedan version of Yaris introduced in 2019 which is the converted version from the 3rd generation Vios by Changing the name plate as well as some cosmetic changes. For international markets, Toyota has already entered into its 4th generation from 2020 to onward which was revealed in October of 2019. 4th Generation of Yaris is built on the latest platform of the Company called TNGA (Toyota New Global Architecture) and also with 4th Generation Toyota Completely discontinued the Vitz Name Plate.
3rd Generation for Pakistan:
As we all know it remained the trend of automakers in Pakistan to introduced older generation Models while the whole world is enjoying the 4th generation of Yaris from the beginning of 2020 Pakistan has been given 3rd generation Yaris that is available in 6 different trims including;
Price of Yaris Ranges from 25 lacks to 30 lacks depending on the trim, features, engine and Transmission.
Yaris introduced in Pakistan is the facelifted versions of Toyota Vios 3rd generation that was introduced in 2013 and was still on sale up to 2019.
Toyota Yaris Pakistan Detailed Overview & Review:
In Pakistan Toyota Yaris replaced the Toyota Corolla old Models of XLI and GLI 1.3 while as per details due to increasing competition in Pakistan Yaris is majorly introduced to compete against the Honda city and its aspire variants and More likely the upcoming Proton saga as well.
The exterior of the Toyota Yaris:
In terms of overall design Yaris have similarities with Discontinued Xli and GLI models and if said more clearly it openly displays the design language of Toyota cars. Front of the Yaris is more aggressive then discontinued cars because of having bigger bolder front trapezium air intake while the small Grille is quite the same that becomes the reason for similarity with previous cars. Four beam halogen headlamps are standard on all the trims while day time running lights, partial chrome planting and fog lamps are limited to higher trims only.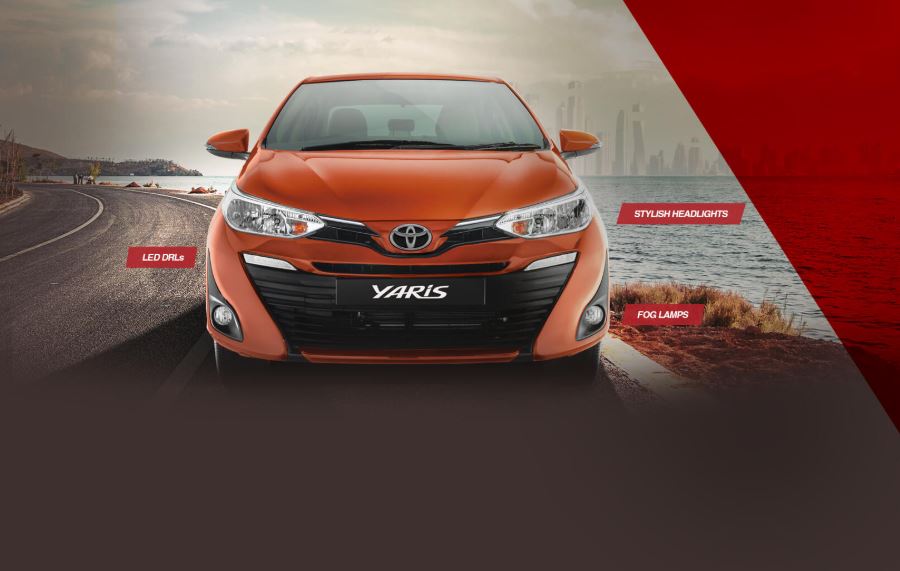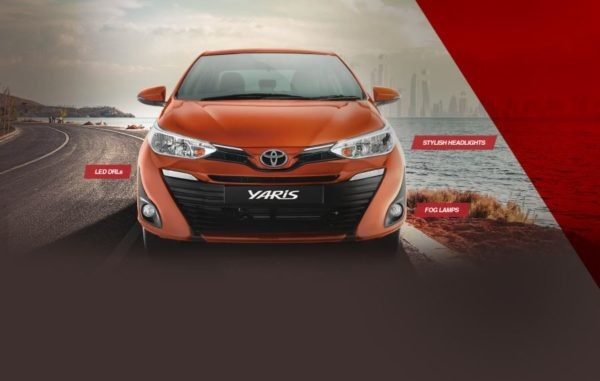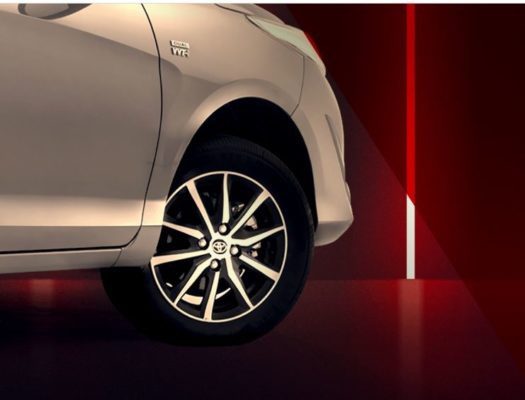 Moving to the side of the car it has body-coloured door handlers for lower trims and chromed door handlers for higher while body-coloured side mirrors with turn indicators are standard on all the trims.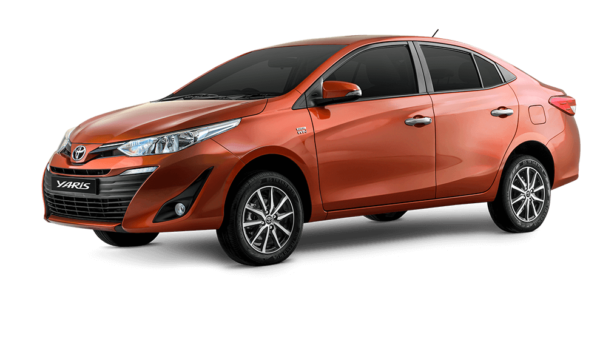 Rear-end of the car has LED line Guide Rear lamps while rear Chrome Garnish is not available in lower two trims.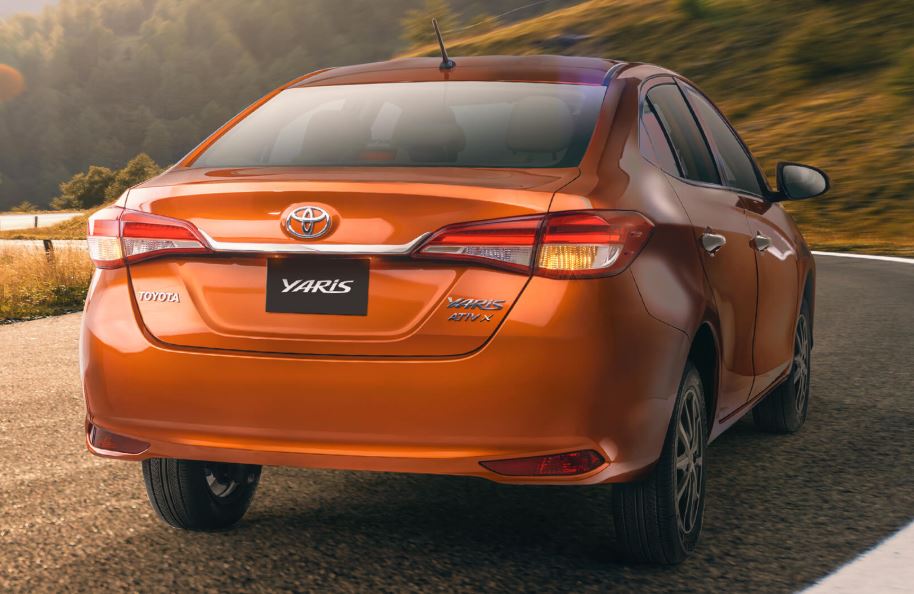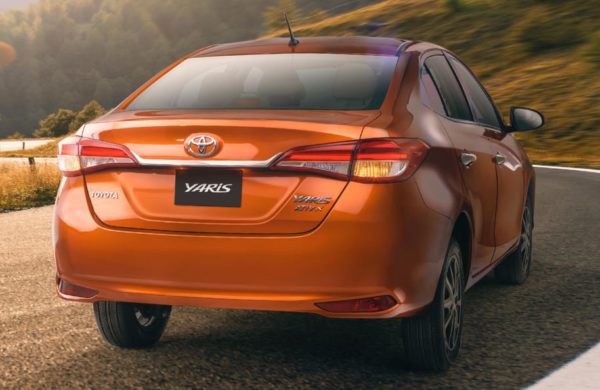 Overall length and width of the car are smaller than Toyota Corolla Gli while having the same height. The overall exterior of Yaris is unique and updated in comparison with its major competitors like Honda City.
Interior:
Interior of Yaris is not as much spacious as like GLI because it is small in length and width as well. Front seats are spacious enough for a taller person but on the rear side, they may complain about leg and Headroom. Fabric seats are standard in all trims but the quality of the fabric varies from lower to higher trim.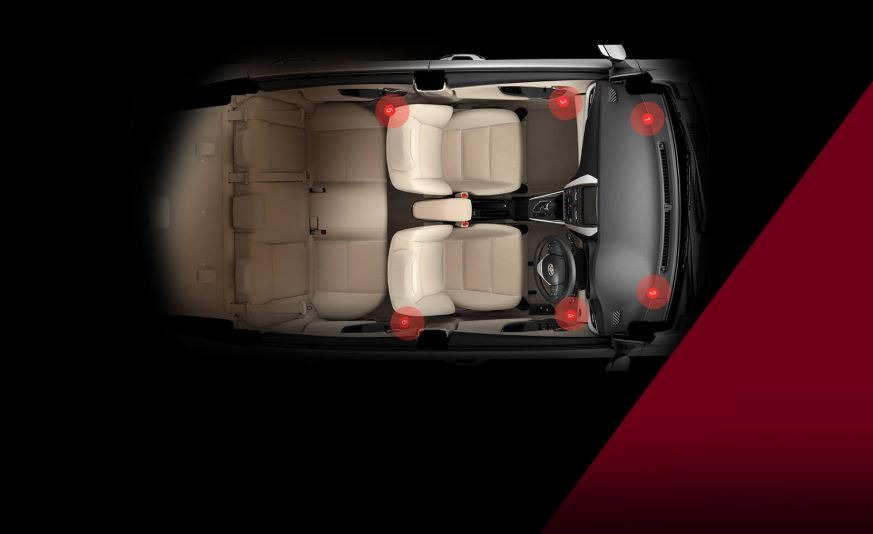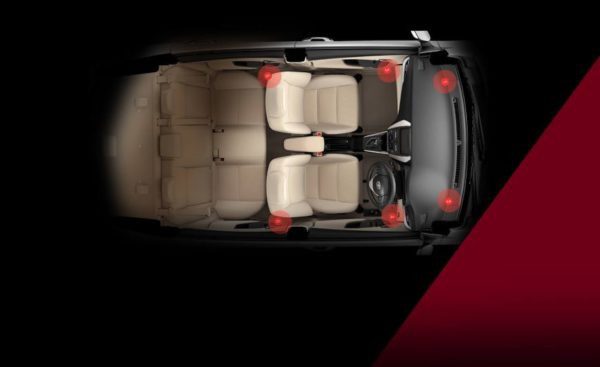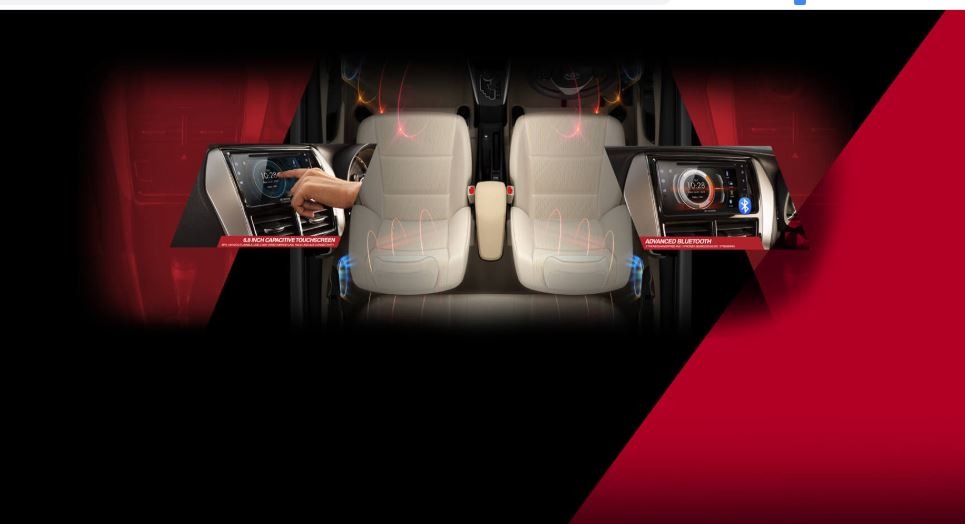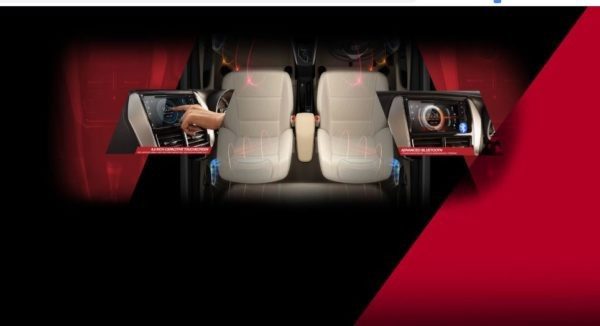 The overall presence of interior is updated which is more enhanced with black and polished silver trim pieces. Again there is difference between the interior features for higher and lower trims but one important feature that is missing in lower 4 trims is the 6.8 inches capacitive infotainment screen and missing Audio plus Bluetooth switch buttons on the steering wheel from lower 2 trims.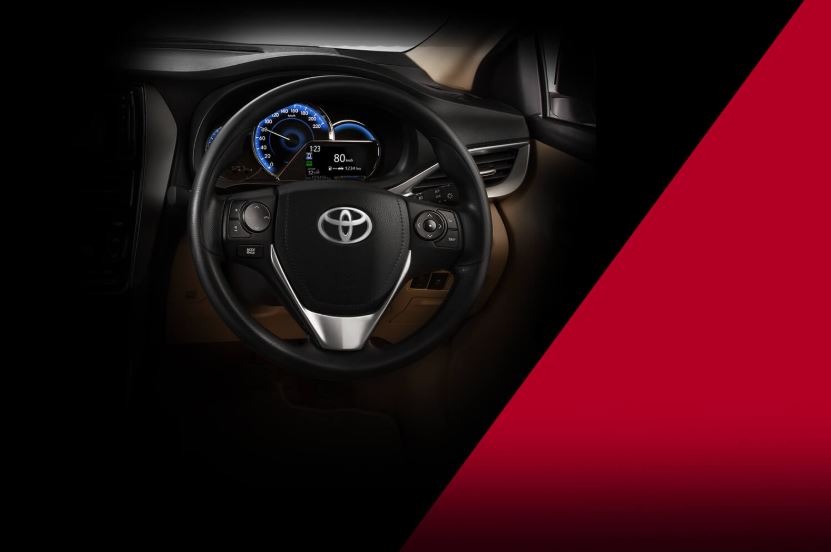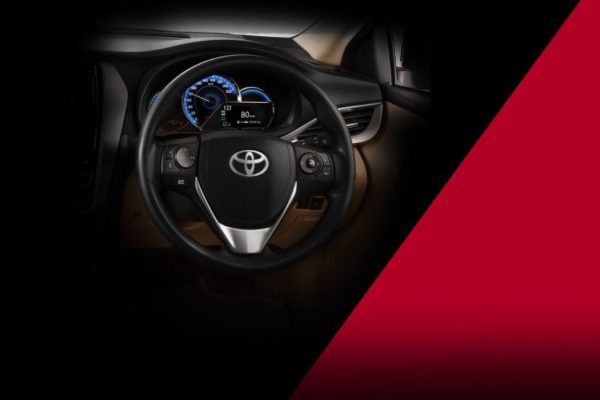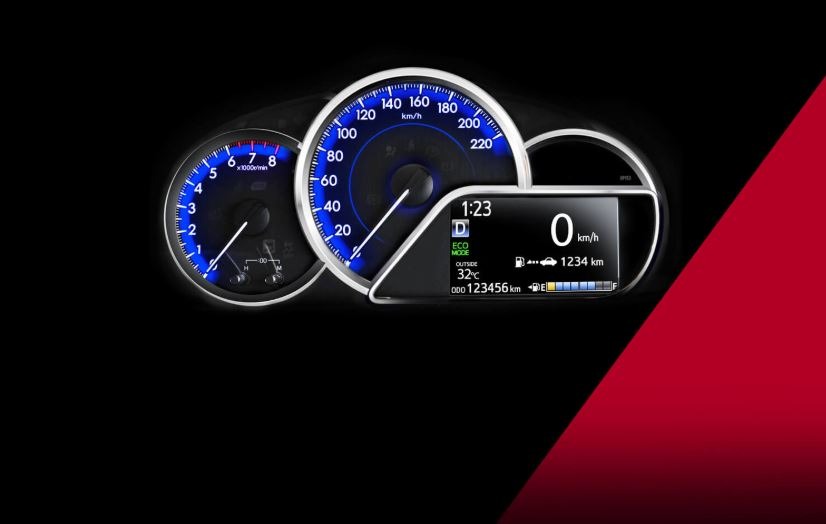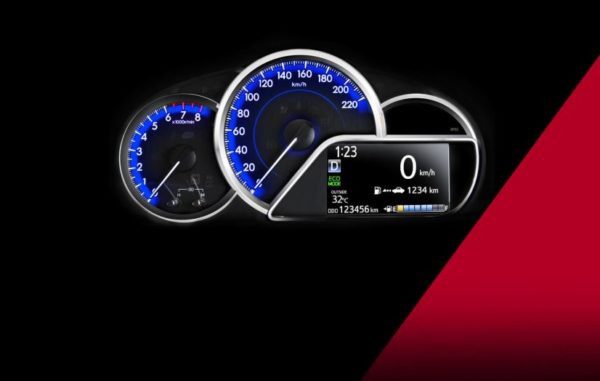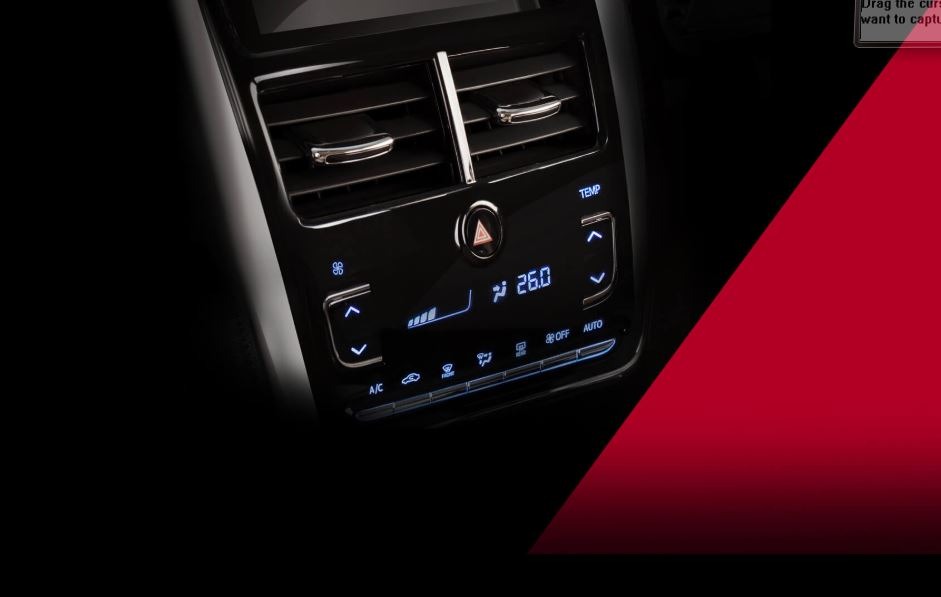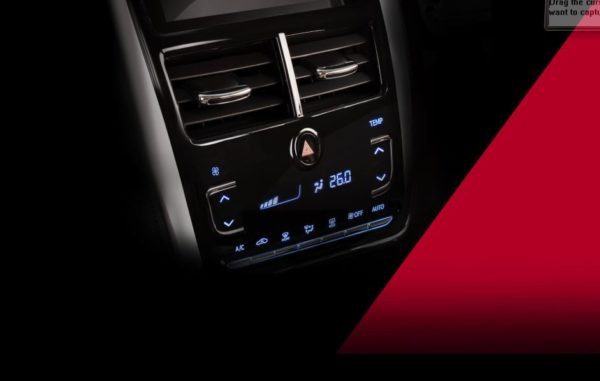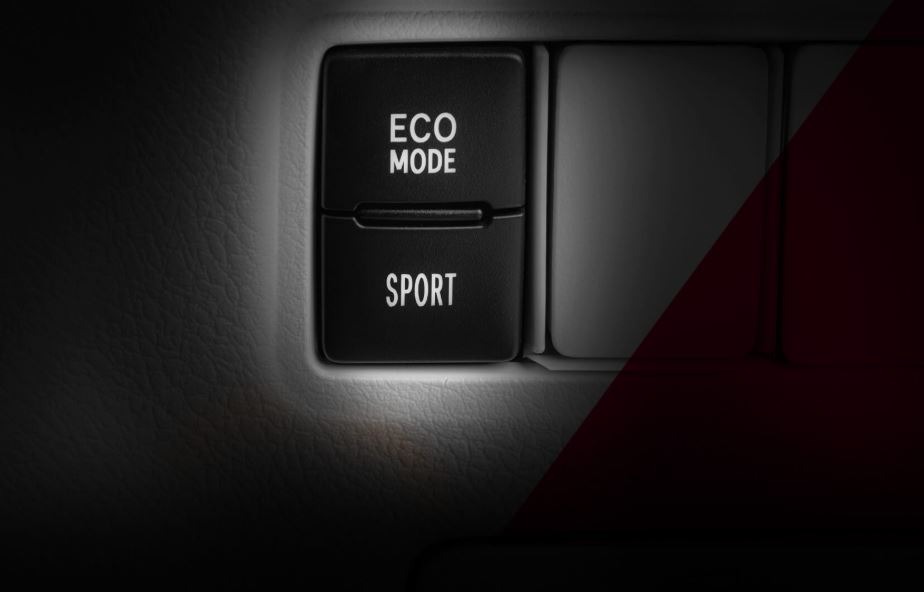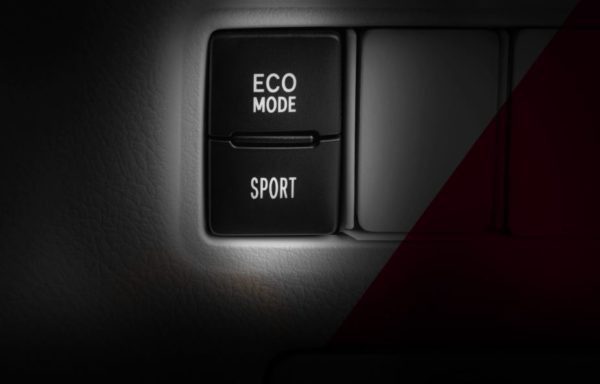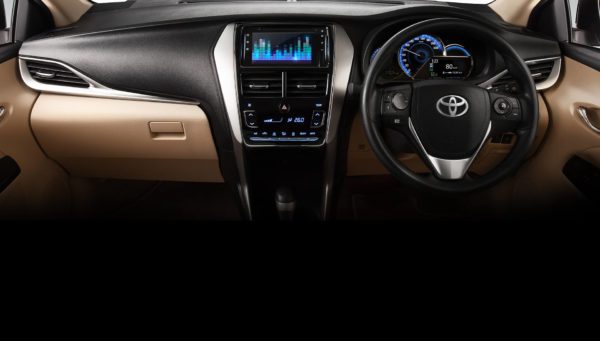 Other standards and Optional features Include;
Electronic power steering
Air conditioner + Heater (Auto AC is available in Higher 2 trims)
A multi-information display (4.2 TFT in Higher 2 trims)
Outside temperature display (Standard)
Analog Speedometer (Advance option Meter Higher 4 trims)
Push Button Start (high 2 trims)
Wireless Key (higher 2 trims)
Power Windows (Standard)
Fabric Door Trim ornament (Standard)
Central Door Locking (Standard)
Central Console box (Standard) Check all features Here:
Safety:
Safety features are standard in all trims including;
SRS Airbags Driver+Passenger
Key Reminder Warning
Hill Start Assist System
Vehicle Stability Control
Fuel Auto Cut
Seat Belt front (Driver+ Passenger: 3 point ELR with pre-tensioner and Force limiter)
Seat belts rear: 3 point ELR
Isofix Child Seat Anchors
Anti-theft system with immobilizer
Lighter Reminder warning
High Mount Stop lamp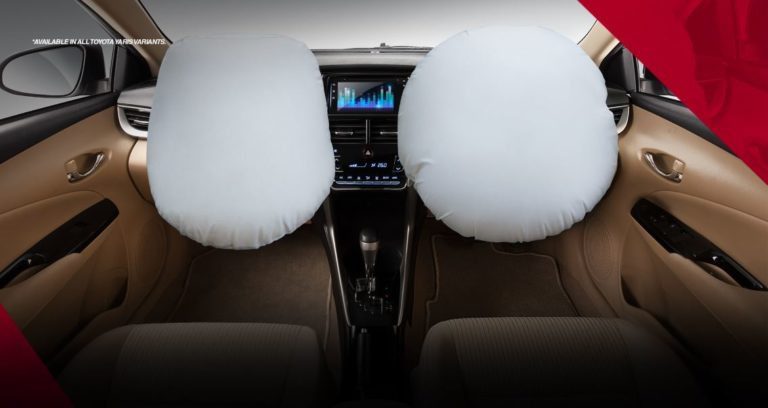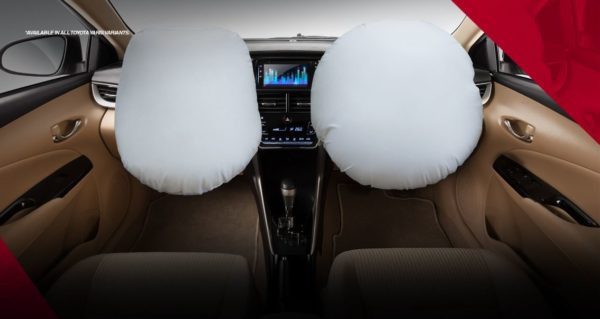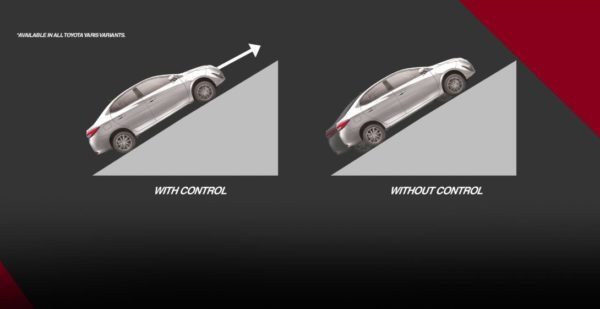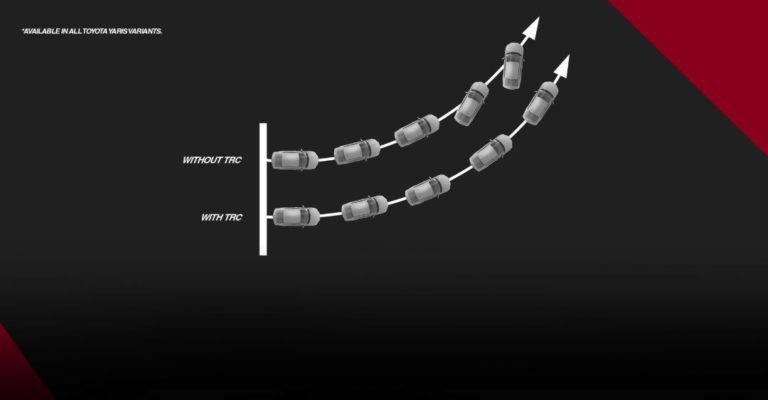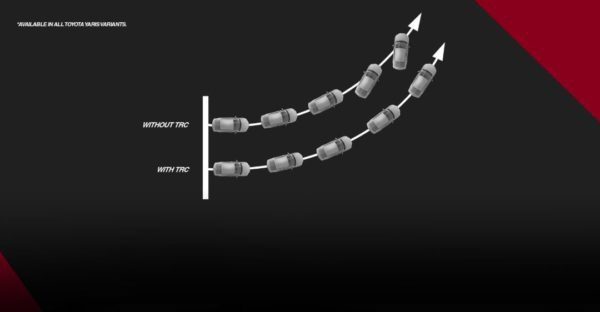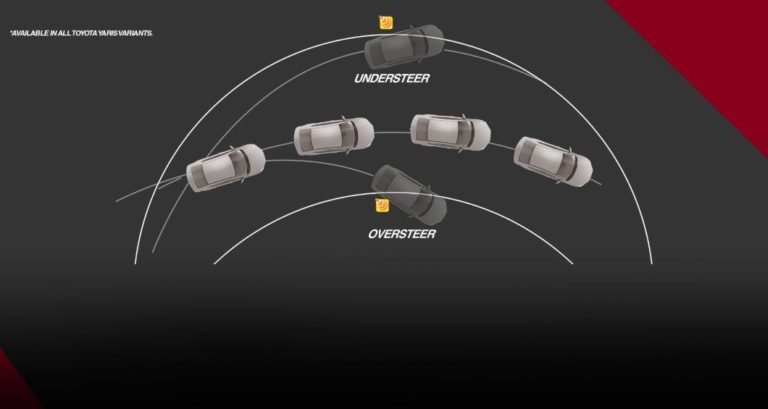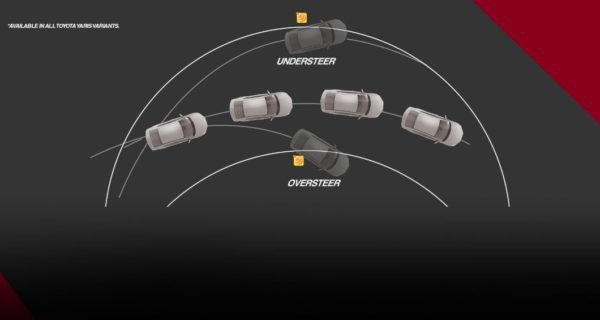 Engine and Power:
Toyota Yaris is available with 2 different configurations in Pakistan 1NR-FE 1.3 Liter engine SFI VVT-i (sequential multi-port fuel injector) produces 97.8hp@6000rpm with torque 123nm@4200rpm paired with either 5-speed manual or 7 speed CVT transmission. 2NR-FE 1.5 Liter SFI VVT-I produces 105.9hp@6000rpm with a torque of 140nm@4200rpm again paired with either 5-speed manual/7speed CVT transmission.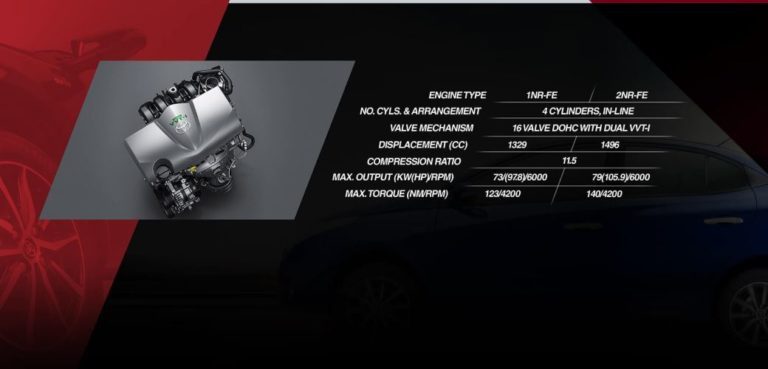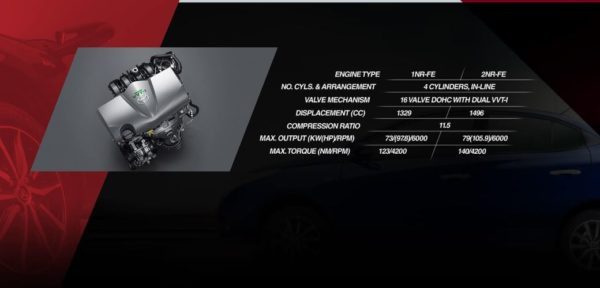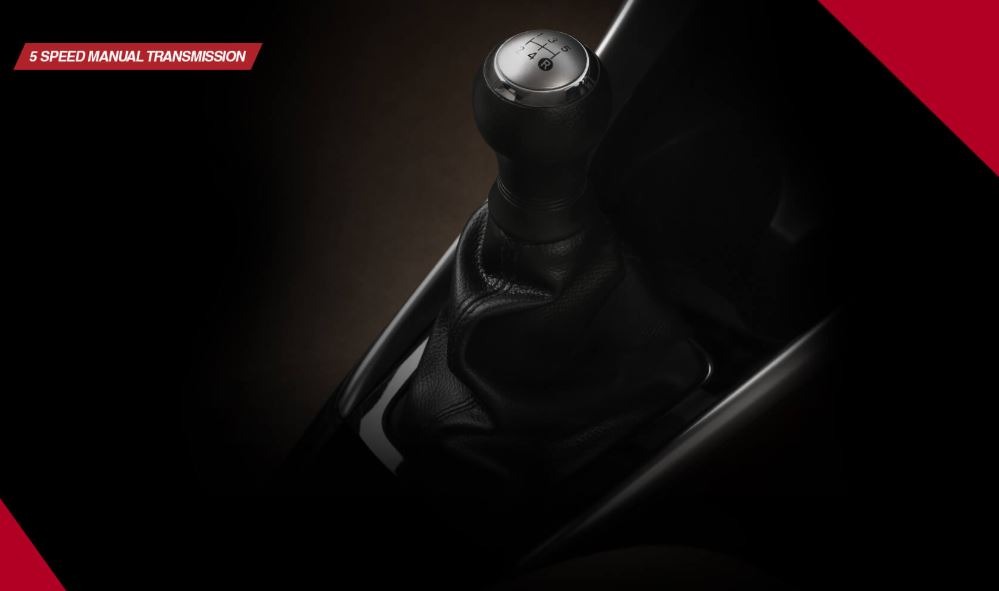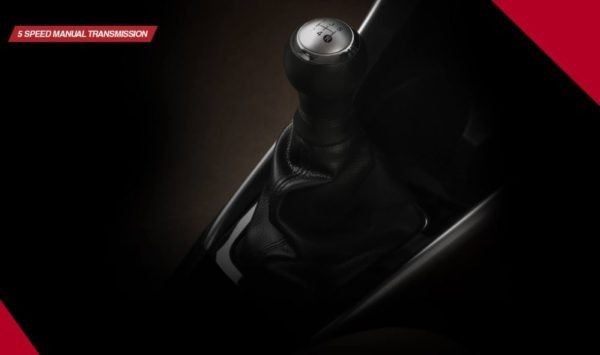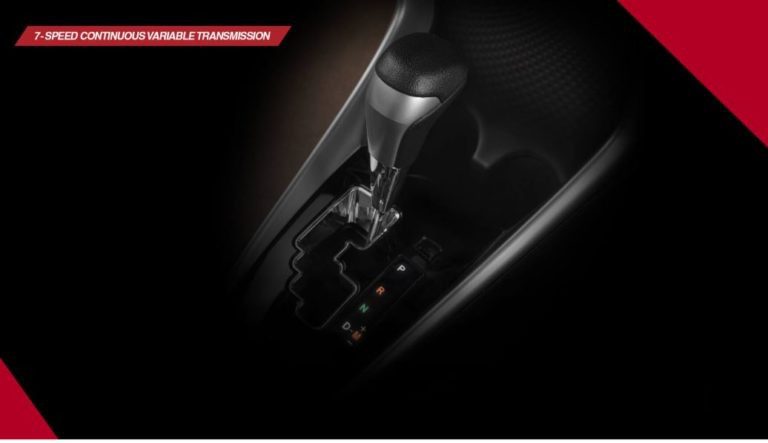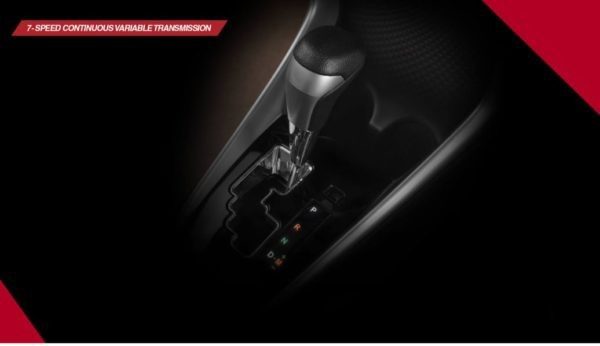 Driving Dynamics:
Yaris is facelifted Version of Toyota Vios with same engine configurations as Vios have 1.3 and 1.5 litres engines. Both of the cars sit on the same platform called "Toyota B" which is also available in other small cars of Toyota. As per Reviews done by Different owners and Reviewers; Don't expect a fast and spiritual Drive with this car, it is enough to get you around in the city but on the highways will need more effort because of Rubberband Effect of CVT. Top speed of the car is 190km/h while it takes 10.2 seconds to sprint 0-100km/h with 1.5 litre 2NR engine and Manual Transmission and the smaller 1.3 Liter engine takes about 13 seconds to sprint 0-100/kmh which increase with the number of people sitting inside. Fuel economy of the car is good which 14.9km/l with 1.5 liter engine is and with 1.3 liter engine, it gives 16km/L within the city. Handling of the car with both the engines is nicely weighted with a steering wheel that makes the drive planted, stable and composed.
Moving around the turns and within tight streets of the city, it is quite easier to handle even without the sensors. Body Roll is Minimal and Brakes are good which can be improved more.
Major Competitors:
Major Competitors of Toyota Yaris includes; Honda City, Proton Saga, Suzuki Ciaz