KIA Cadenza Technology 2017
When Discussion moves towards luxury cars then one thing that can be found common among all of these is advancement which can be in design, comfort and technology. KIA a South Korean company that was found in June 9, 1944 has done lot of advancement in its cars that can be clearly seen in its new release of 2017 that is Cadenza Technology. After releasing this car they have clearly warn other competitors that there is another company that have lot to show. This new releasing car Cadenza has lot inside but before moving toward its design and configurations we should have to check out its meaning or try to infer its meaning.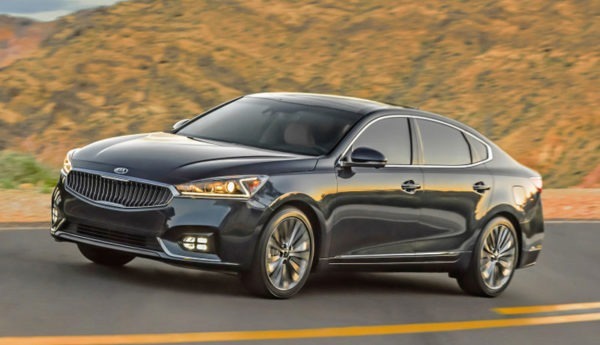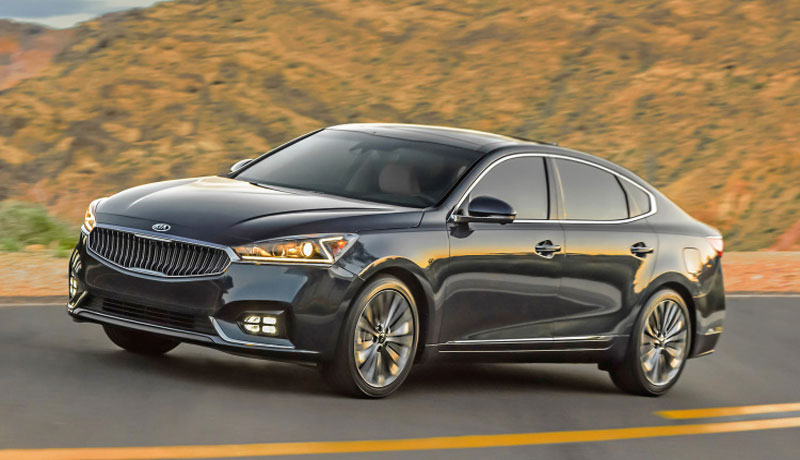 Meaning of Cadenza:
This word Cadenza has perfect matching with car; companies must search lot before giving their cars a name.  Cadenza is the part of artistic work that mostly showed at the end of any concert just to close that concert with its brilliant work. After watching cadenza 2017 I must say KIA is showing its brilliant work but it's not clear if concert is ending or will run for more time, we will know that with its 2018 release; for now we should have to review its design.
Design:
This KIA cadenza Technology 2017 has been made best from its previous versions, Lot of things are same but most of things have changed. If BMW can have its own Carbon fiber factory then KIA has its own steel factory that's the reason body of KIA cadenza has made using steel which is 50 percent while other cars only have 20 to 30 percent so first thing is totally clear KIA made this car strong. Structure of Cadenza is quite same like previous but Length and width has been changed which is not less but more than previous ones. To give it a sporty and luxurious look front of car has been made using concave grill that look fantastic, for making its front more appealing high beam projector head lamps has been placed with day time running LED lights where contour lines flows from front to back and give Z shape on its headlamps. Not only on front lamps but on rear LED taillights has same Z shape with extra piano keys. 19 inch of alloy wheels has added that increase its grace to some more extent. Interior of Cadenza 2017 is so much luxurious; everything fitted in such a way that it totally looks seamless. Like other luxury brands KIA cadenza has leather seats, leather wrapped power steering and this leather also applied on roof. This beautiful car is available with three beautiful interior colors White, Beige and Black all of these are not comparable with each other because all they have their own presence far greater than other.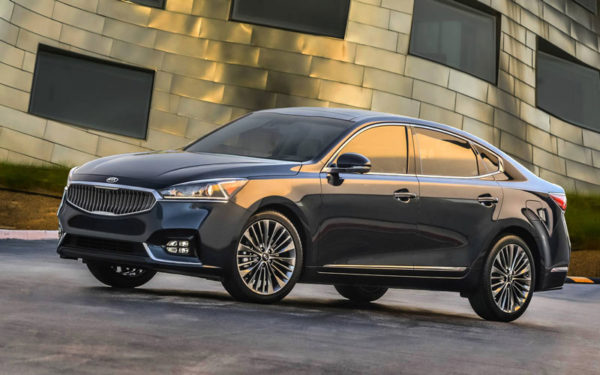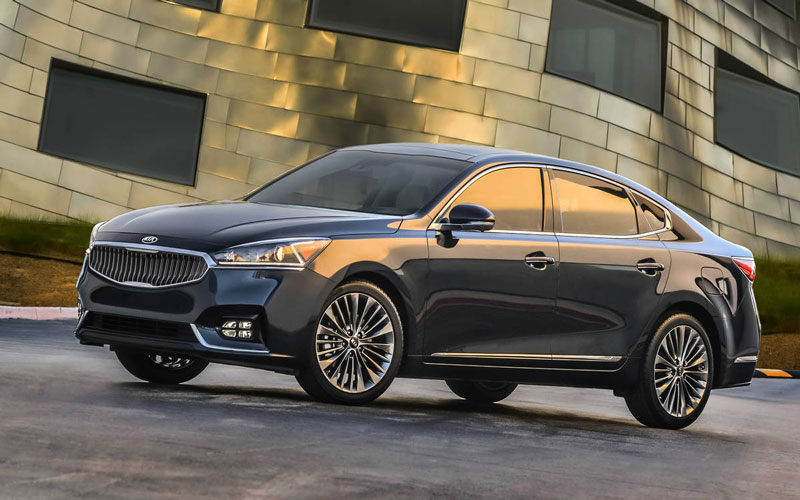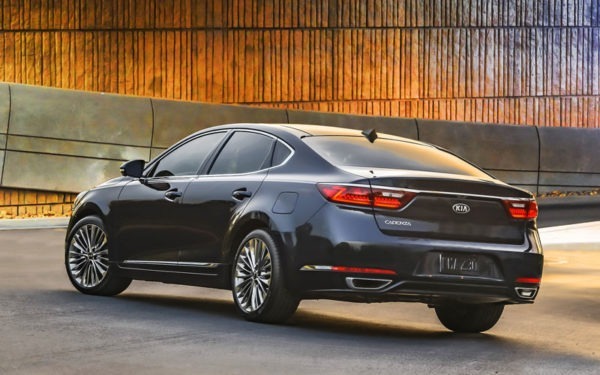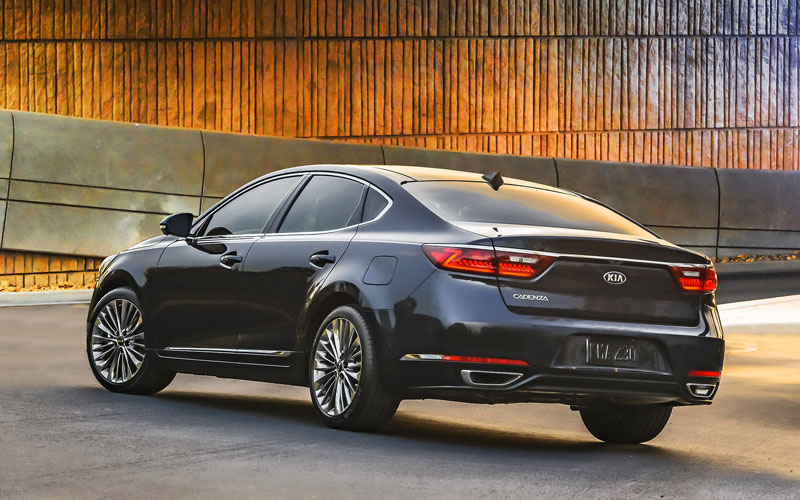 Engine and Transmission:
As all of us know there was a trend of 4 cylinders engine that was changed by Hyundai in 2011 by introducing 6 cylinders and now it has become a new standard for luxurious vehicles. Previous versions of Cadenza was equipped with 4 cylinder engine but Cadenza 2017 has loaded with 3.3 V6 turbo charge GDI engine with 6 inline cylinders that generate 5200 rpm Peak torque and 290 Horse power. Fuel Economy of this car with its 3.6 L engine is 8 -9 kilometers per liter within city while 11-12 kilometers per liter on highway if you want to travel on long routes there is 70 liter fuel tank capacity that will be enough for you. Top speed of cadenza is 238 kilometer per hour where it takes only 6.7 seconds to reach 0 to 60. Transmission in Cadenza is 8 speeds automatic including sportmatic smart shift drive and it has rack pinion electric power assist steering to control and drive it smoothly.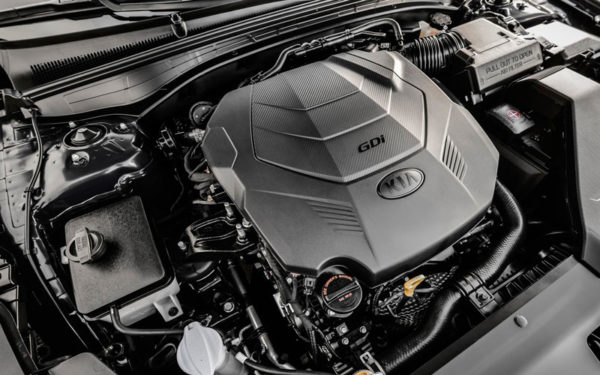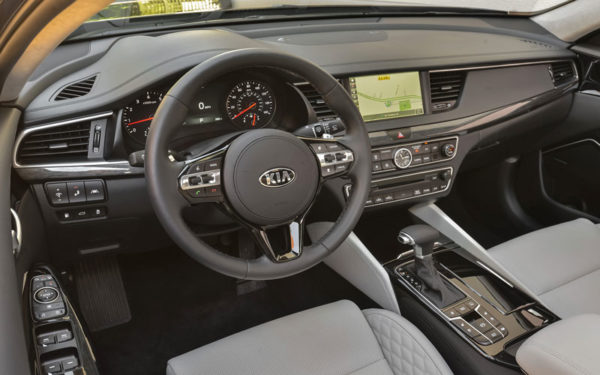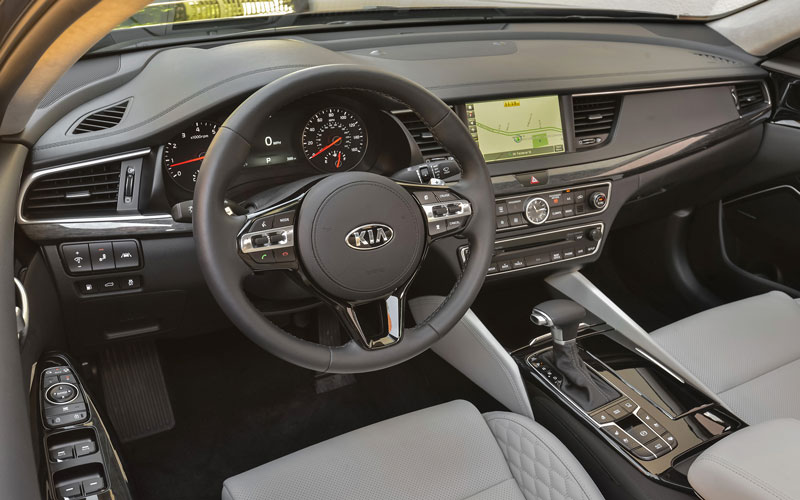 Comfort and Security:
This car is made better from all its previous versions with lot of advancements because of which this has become so much comfortable and secure as well. Front and rear seats has arm rests that felt natural where rear seats has drink holders with audio control within rear arm rest. With ventilation on front seats cushions and seat-back it give nice air flow that made perfect body temperature in hot days. There has been embed windows shade that didn't save you from sun rays but also provide privacy to passengers. If we talk about space then there is lot of head and leg room both on front and rear where anyone with any height can sit easily. One thing that has been added new to this car is infotainment system with android and apple air play both that wasn't in its previous versions. For making you secure in any condition this car has 9 airbags for front, rear, side and driver knee combine. There has been used lot of advance technologies like smart blind spot detection, advance cruise control, head up display, lane departure warning and many other that we have added below for you convenience. Must share your reviews and comment about this advance technological luxury car.