Land Rover Discovery Sport HSE luxury 2019
Discovery Sport is the successor of LR2 since 2015 when it was announced in the Land Rover Discovery family. It was introduced as a mid-size compact SUV for five passengers and it became a symbol of light weighted but high strength body. It is a refined mixture of superb performance along with its advanced safety features and luxury. 2019 Discovery Sport was ranked number sixteen among Luxury providing Compact SUV after scoring 7.3 scores out to total ten after judging the reliability, interior quality and features, safety, remarkable performance and critics. It is one of the most demanding vehicle because of its tremendous off road capabilities because of its out class performance but it is less attractive in its looks as compared to the Discovery HSE luxury.
 Land Rover Discovery Sport HSE luxury is a spacious and roomy car with large amount of cargo space and a well efficient improvement in touch pro infotainment interface but the best quality of this Discovery Sport is it's off road abilities to drive smoothly. Land Rover Discovery Sport Luxury HSE is powered by two liters four cylinder turbocharged engine generating a horsepower of 237hp and torque of 250 lb-ft. The four wheel drive is also provided by the Discovery Sport which enhances the driving abilities of the driver in every type of weather conditions. It is a five door luxury vehicle with seating capacity for five persons and the option for upgrading the seating capacity to seven passengers. The nine speed automatic transmission is provided by the car with the fuel tank capacity of 18.1 gallons and the top speed of 124 miles per hour while the car is a speedy vehicle because it can accelerate from zero to sixty miles in just 7.1 seconds if the Discovery Sport is five seater and the acceleration speed for seven seater Discovery Sport is 7.4 seconds.
Other Engine Options Available in HSE Luxury is 2.0 liter 4 cylinder that produces 286 horse power with 399nm@1500rpm of torque.
0 liter intercooled v6 engine that generates 340 horse power with 450nm@3500 rpm of torque.
 Discovery Sport Luxury has a well efficient towing ability with the capacity to tow 4409 pounds of weight while the roof rail can carry a luggage of around 165 pounds. The driving and handling performances are well impressed with a powerful engine and rocket acceleration. The safety features of the 2019 Discovery Sport Luxury are also improved with autonomous emergency braking, blind spot detection and reverse traffic detection. Emergency brakes will prevent forward collisions and the blind spot detection let the driver aware of his presence when changing lane while reverse traffic detection will warn the driver from the traffic coming behind the car when the driver is reversing the car.
What's new in Land Rover Discovery Sport HSE luxury 2019?
The Discovery Luxury is a HSE trim equipped with many luxury features. It is equipped with the Vision Assistance including the blind spot detection and the 360 degree view camera assisting in driving. It also offers a Cold Climate feature that will provide you with the best heating system for cold areas and a heavy air conditioning system for hot areas. The Intelligent Dynamic feature will help you to enhance the quality of ride and efficiency of fuel. It also offers All Terrain Progress control system for driving at low speeds on an uneven pathway. Some of the other new features introduced are hill descent control and terrain response system for driver. The adjustable driver terrain response system has four options including accelerator adjustment, steering control, gear changes and stability control by the help of efficient braking system to provide a wonderful performance in every type of scenario.
Exterior Photos: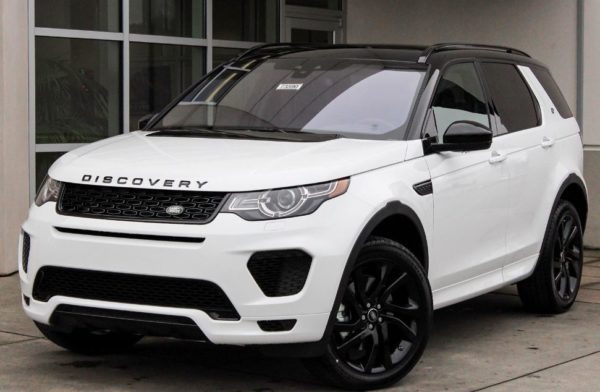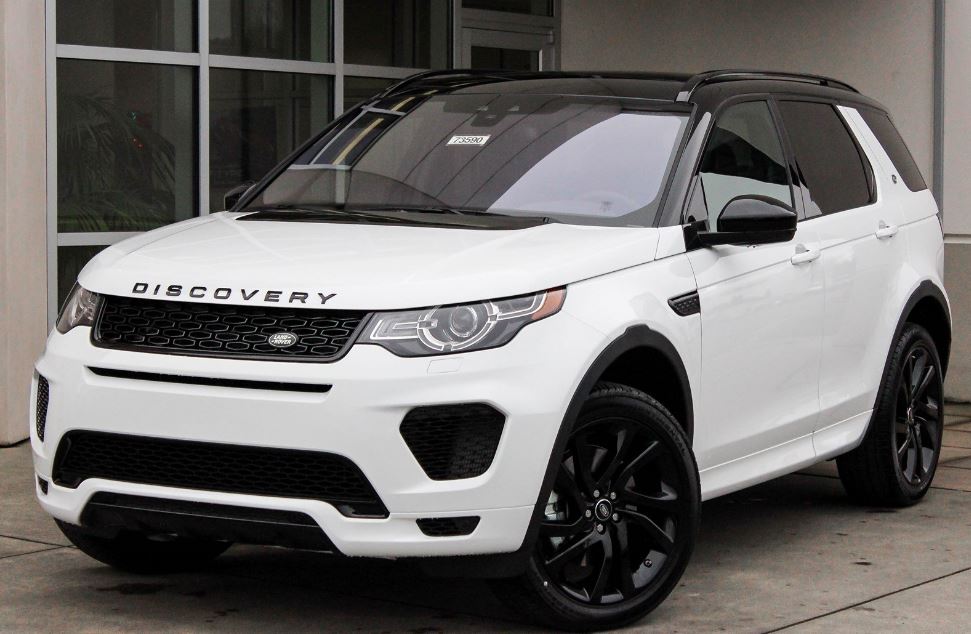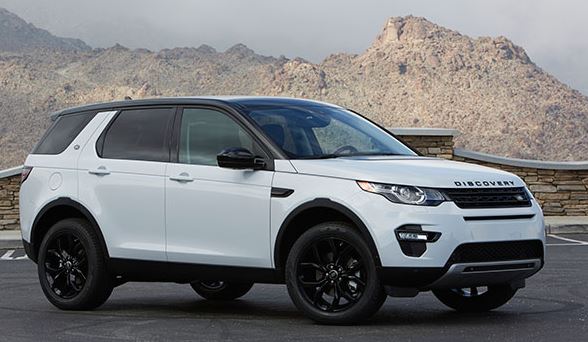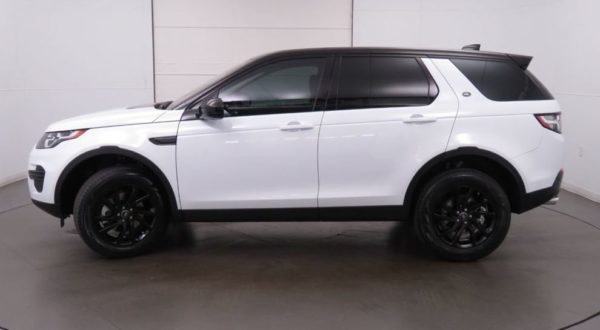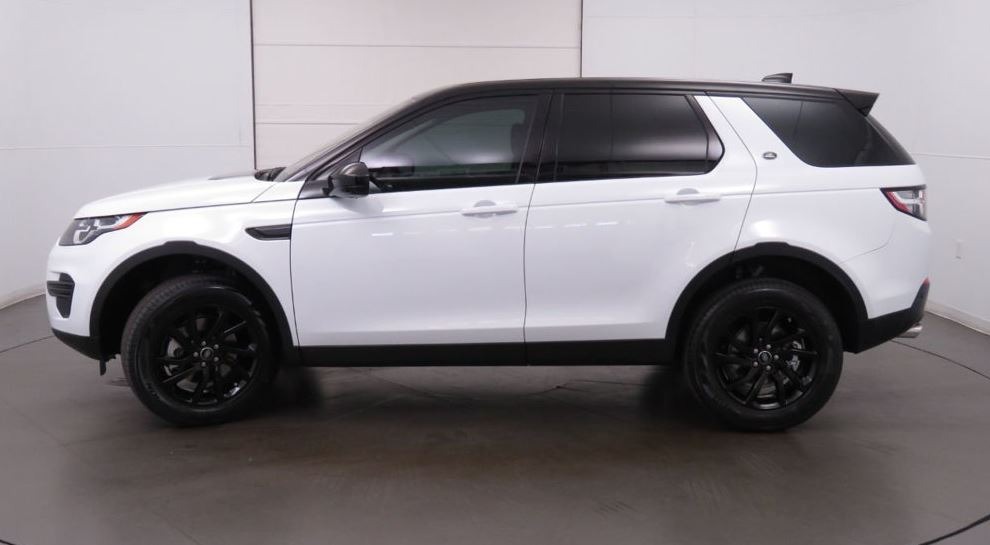 HSE luxury offers an Auto Upgrade package which will have nineteen inches wheels with restyled exterior trim and the lighting for interior cabin is also brightened with more ambient lights. The cabin is also upgraded with leather upholstery and satellite navigation system. Land Rover Discovery Sport HSE Luxury 2019 is 181.1 inches in length with a height of 67.9 inches and wheelbase of107.9 inches. Discovery Sport has an attractive exterior design sculpted to produce a well impressive vehicle. The front bumper has a distinctive design with a contrast Grey roof and sleekly designed aerodynamic silhouette. The front LED headlights sweeps away to the front wheels with an aggressive looks and the rear LED tail lights are angularly shaped to add more great looks in the design while the sporty look is enhanced with nineteen inches wheel. The interior design is also desirable with horizontal and vertical lining with fine finishing and leather upholstery adds more luxury feel in the cabin.
Features of Land Rover Discovery Sport Luxury HSE 2019:
It adds many features in its list. Some of them include the Vision assist package as mentioned above and the driver's assistance package which enlist emergency braking system, navigation assistance and lane departure warning alarm. The parking assistance feature helps you in parking easily by focusing on both perpendicular and parallel parking. The intelligent dynamic system will let you choose between front wheel drive option and all-wheel drive option to save fuel with two options of Active Driveline or Adaptive Dynamics. The upgraded Driver's assistance plus includes upgraded infotainment system by the use of ten inches touch screen  and seventeen Meridian sound speaker system offering navigation assistance and onboard Wi-Fi. The leather seats in Discovery Luxury are soft and comfortable with pinnacle of luxury and there is an option to choose the color lights of the cabin of your choice between five color palette options that relaxes your mood and provide a calming environment. The tail gate is easily operated by the power control letting you operate it hands free easily. It is equipped with rain sensing wipers and high beam LED lights to travel in all type of weather extremities while the safety features are already discussed above that makes it a best and secure car to travel.
Interior Photos: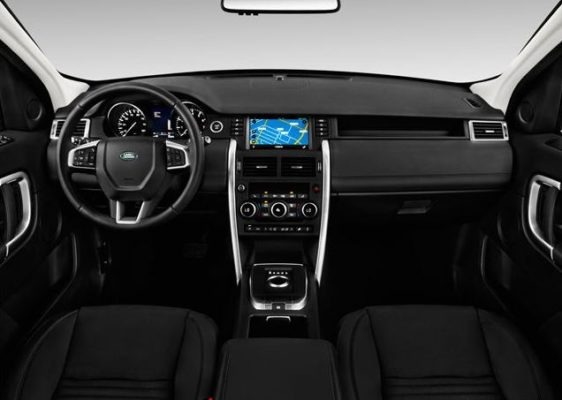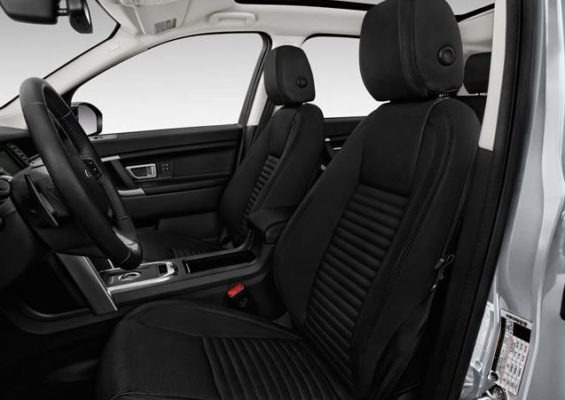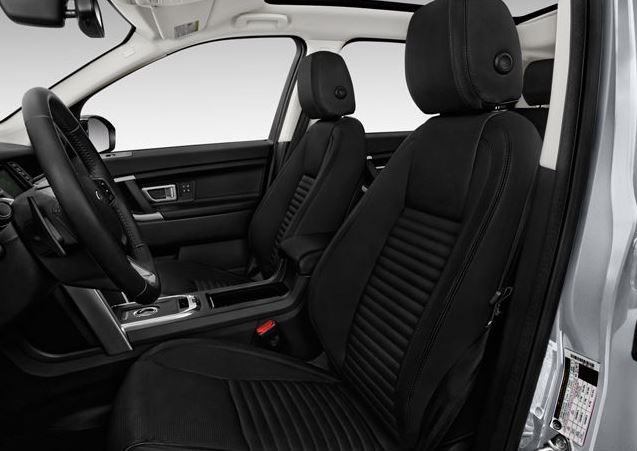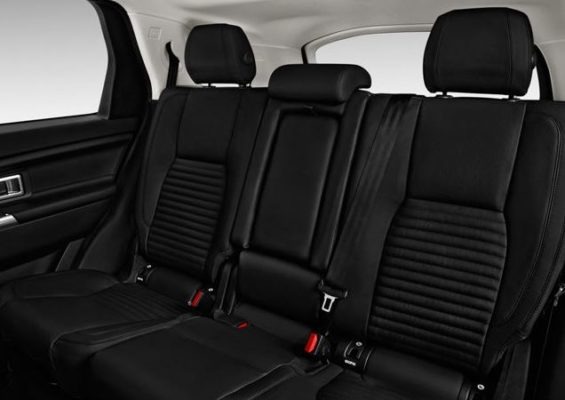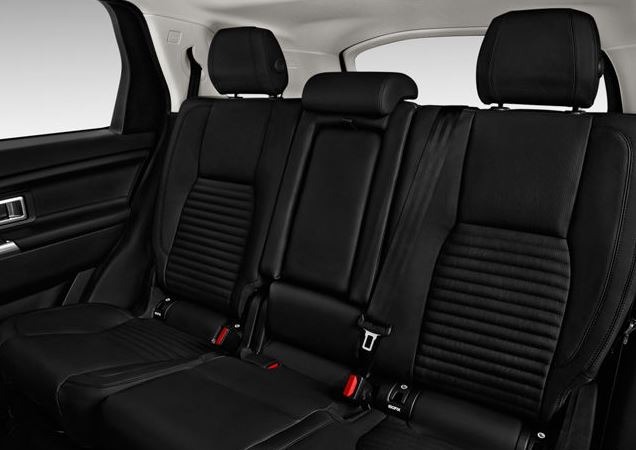 Competition:
It faces a tough competition from Land Rover Range Rover Envoque and Mercedes Benz GLC class. Both the competitors offer tremendous off road capabilities with a list of high technological features and advanced infotainment system. However the Land Rover Range Rover Envoque has better handling techniques than Discovery Sport but it does not offer enough cargo space as compared to the Discovery Sport which has comparatively larger cargo space. On the other than Mercedes Benz GLC has more options of power trains and has more reliability as compared to Land Rover. All these facts break the sale of Land Rover Discovery Sport 2019.
Price of Land Rover Discovery Sport HSE Luxury 2019:
The discovery Sport Luxury HSE trim is available at a starting price of 46,990 US dollars. The price of Discovery Sport Luxury is quite affordable as compared to other luxury SUVs of the same class which makes it ideal for family usage luxury vehicle.