Land Rover Range Rover Td6 HSE  2019
The 2019 Land Rover Range Rover Td6 SWB HSE is a damn luxurious rolling Rolex of Land Rover. The all new Range Rover evolved into the existing refined workhorse taking seven years to come into the rock crawling, super gorgeous, four wheel drive car with every possible luxury and comfort. The 2019 Range Rover is powered by four varieties of engines with the options of trims include V6 entry level model, top model is powered by V8, supercharged V8 and diesel variety of V6. Every model is equipped with the feature of all-wheel drive option enabling the driver to handle the vehicle in every type of condition and worse weather extremities. It is specialized in its special feature that is controlled driving. The Td6 HSE SWB 2019 is powered by three liters V6 turbocharged diesel engine with eight speed automatic transmission by the help of paddle shifters mounted on steering wheel. The fuel tank capacity of this diesel variant is 22.7 gallons of fuel and provides a mileage of twenty two miles per gallon in city and twenty eight gallons on highways. The four wheel disc brakes are provided with four wheel anti-braking system with the ventilated disc on rear axles to ensure safe and secure drive. The improved braking system provides more brake assistance, control on hill descent, more control on hill hold and efficient brakes on parking.
The extraordinary vehicle is equipped with all the full proof safety features including air bags for first and second row passengers and also for the protection of knee and head. The seat belts are provided with height adjustment and increased rear three point center for lap and shoulder for gripping the passengers tightly during drive. Tire pressure monitoring warning alarm beeps in low pressure conditions and make you aware to prevent any mishap while all the doors are power control with child lock installed in them.
What's new in 2019 Range Rover Td6 HSE?
There are many new updates introduced in 2019 Range Rover Td6 with advanced adaptive cruise control with more active assistance on steering control that will help the drivers more on roads. The all new Range Rover is equipped with Wade Sensing feature that will assist the drivers to drive off road especially when wet paths are to be crossed. You will be provided with free package for smartphone to let the Apple Car play and Android Auto systems to be in action. Panoramic sunroof is a standard in all variants of the 2019 Range Rover to provide a mesmerizing, ambient and bright looks to the cabin. The new model is more spacious with more head room and leg room for front and back seats and up to the mark material used for the cabin.
 The cabin is equipped with climate control system to equalize the interior environment of the cabin while the passenger seat on front is also power controlled along with driver's seat equipped with memory function encrypted inside that will remind the best comfortable adjusted position for drivers and passengers and it is equipped with twelve way power adjustment of the seat. Seats are provided with under seat ducts to re circle the residual heat and foot rest for driver will let him rest his foot while driving. Seat massage facility will also be provided as an option with premium offers.
 Electronic Stability control system is also equipped long with blind spot detection, traction control, cross traffic alert alarms and warning alarms for keeping your lane and departing your lane with front tow hooks. All-wheel drive option will let the drivers drive in all type of weather conditions including heavy rainfall and snow falls. It provides the royalty in your drive so those customers who look for a well attractive and luxurious ride there is nothing like the Range Rover 2019 TD6.
The styling of the rolling Rolex?
The exterior design of the car is eye catching with sleek and narrow front across which xenon head lights are sweeping sideways along with LED running lights for day and an enlarged central grille has chrome encrypted in it with tiny air in takes on the front bumper that has fog lights beneath them. Rear end also has xenon rectangular tail lights with chrome piece running linearly across the length of the car. This five seater heavy vehicle is 73.6 inches in length, 78.1 inches in width and has ground clearance of 115 inches. This SUV has privacy glass windows with power control and provided with rear defroster and defogger. It has body colored door handles and body colored side mirrors to add more elegancy in its looks.
Exterior Photos: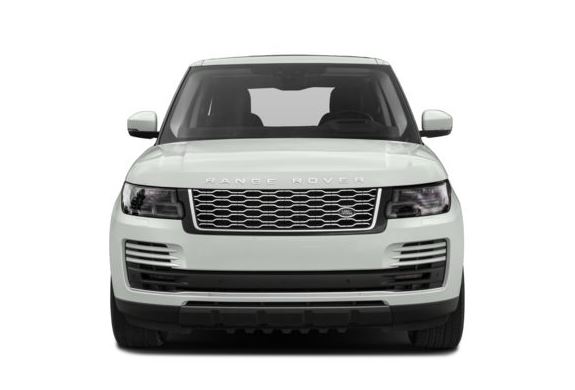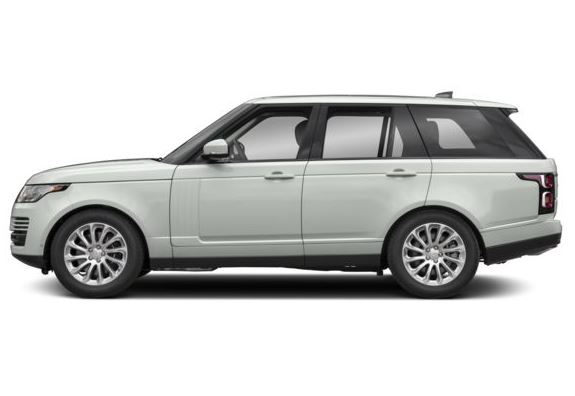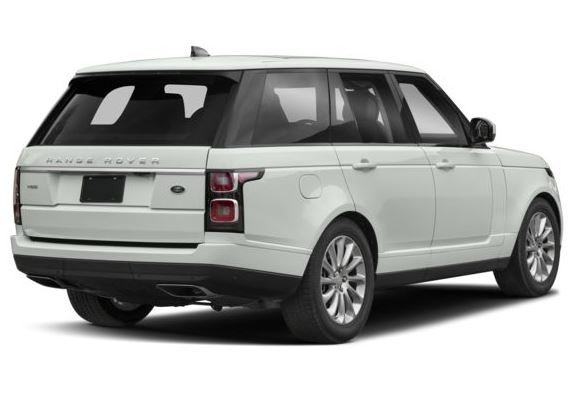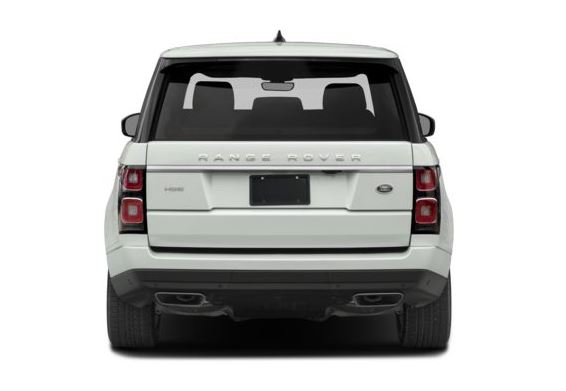 The styling of the cabin is also very attractive with leather covering on seats and steering wheel. The higher end level trims have heated steering wheel with carpet covering on floor and massage chair options along with bottle coolers and metallic cup holders. The infotainment system consist of two touch screens, one screen pops out from dashboard when the vehicle is started while the second screen is below the dashboard that controls the settings of vehicles with drivers assistance programs and driving modes. It is controlled by knobs and touch screen application operated with mobile by Apple Car play and Android Auto programs. It also offers an efficient cargo space of thirty two cubic feet behind the second row that means you can carry a lot of luggage and cargo at a time while sitting capacity of the car is for four to five passengers.
Interior Photos: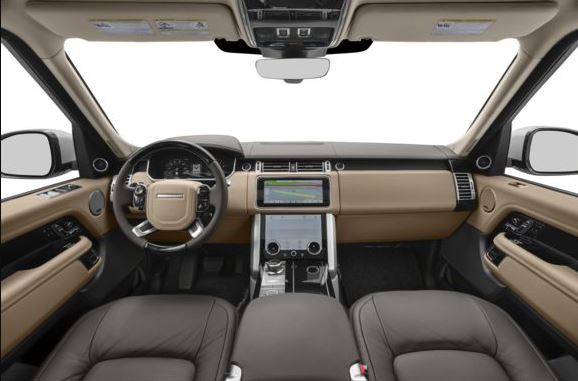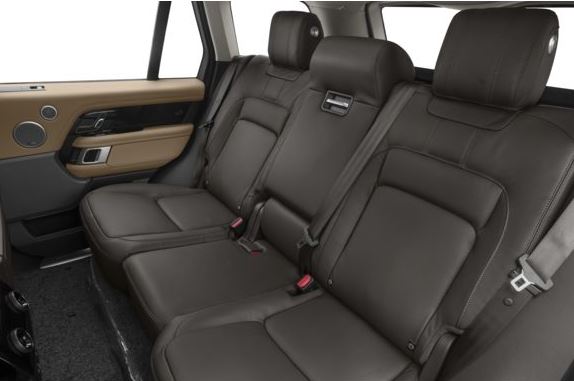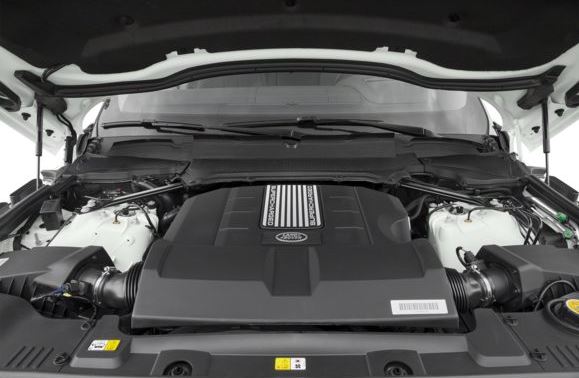 Major Competitors
BMW X5 M and Mercedes Benz AMS GLS63 are considered to be the major competitors of Range Rover Td6 2019 model in terms of similar high performance and efficient handling qualities with its luxurious features and super attractive looks.
Reviews about Land Rover Range Rover Td6 SWB HSE 2019
It is an extremely luxurious cars with a variety of features provided that makes it competent with other cars but people do complaint some drawbacks of this super giant. One of them include the handling of the car which is a bit clumsy and difficult because of overwhelmed braking system. It does not offer the V8 engine in all trims and the V8 engine is only available for higher trims that make the car very expensive. The infotainment system of the car is also a bit slow with large knobs that look weird and the screen that tilts out of the dashboard makes a very buggy pop out. These features are needed to be improved in this super giant to make it a perfect royal vehicle.
Price
This royal, super giant vehicle is available at a starting price of 108,010 US dollars with a standard warranty for four years or 50,000 miles drive by the car.