Lexus RX 350 F-Sport AWD 2018
Toyota's Luxurious brand Lexus always counted among the best luxurious brands around the world and vehicles produced under this brand have high quality (interior, exterior) and great designs cues. RX 350 is a SUV by Lexus which is a great vehicle for SUV enthusiasts; RX's were completely redesigned couple of years ago and still looks really sharp, everyone loves the car that looks great.
Design Dynamics of Lexus RX 350:
Exterior:
There has been added tremendous grill on new models of Lexus which is very imposing and because of its size front of vehicle looks so large. From front to rear everything in the vehicle designed very aesthetically, on the rear side of car there are present beautiful looking LED tail lights, a nice little roof spoiler and rear diffuser built into the rear bumper. This vehicle is more imposing than some of the other good looking crossovers out there.
Interior:
Lexus RX350 has very solidly built Interior; it has very nice and heavy doors and everything in the car is of very high quality, seats of the car have high quality leather covering and are aggressively bolstered as well. It has great steering wheel wrapped with high quality leather that makes it more comfortable as well, gauges are nice, sporty and easy to read. Moving to the dashboard side it has 12.3 inches massive high resolution infotainment screen coming out of dashboard, everything sorted very well on the screen but important thing that is missing is the android auto and apple car play but both of these are available in upcoming 2019 year model. There are not so many buttons to control the other functionalities of vehicle, it has very nice and simple center console where very few buttons are present for seats controls, heating/ventilation functionality  & parking brakes, it can be little difficult to approach these while car parked because shifter blocks the buttons.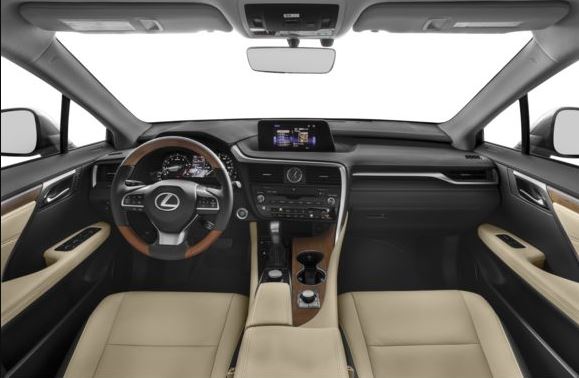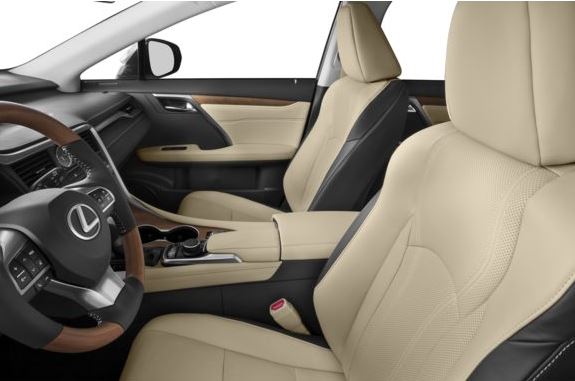 Engine and Power:
It has 3.5 naturally aspirated v6 engine that produces 295 horse power with 362nm@4700rpm of torque which is above and little bit more powerful than competitors, it accelerates 0-60 in 6.9 seconds. It has 3 different driving modes including economy, sport & normal while shifting from sports to normal & vice versa clearly differentiates in sound and performance.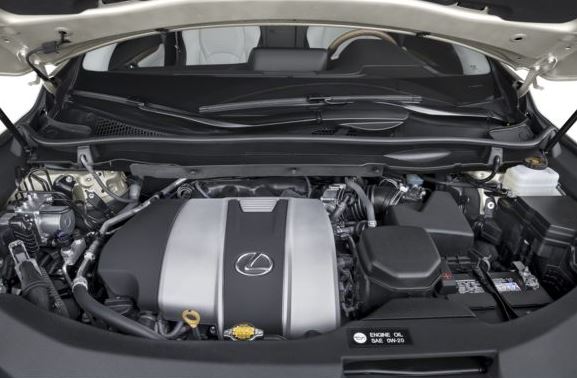 Fuel Economy:
It is little disappointing that it didn't gives the fuel economy as mentioned by company which is 19 in city and 26 on highway while in tests it gives not more than 17 mpg in city.
Driving Experience:
It has 8 speeds automatic transmission that shifts very smoothly, in normal mode this may feels little bit slower. In manual driving even on throttle it's certainly not super quick to respond again not as much quick as some of the other more sporty Lexus off springs, Up shifts are little lazy while downshift are actually quick. It handles good at corners again this is not the full performance versions SUV, Regardless of the mode you are driving in steering wheel has nice weight which is not light but pretty weightily that is why it is not the sharpest steering wheel. Adaptive suspensions help out making the ride nice and smooth while keeping it very placed and firm.
Spacious & Comfortable:
It has comfortable seats; for front driver and passengers there is available 10 way power adjustable and lumbar support, Back seats of car are comfortable as well and have plenty of head and leg room, Arm rest on both front and rear is really nice and softly padded.
Spacious:
There is decent amount of space available inside the vehicle for fulfilling the different requirements; first in the door you have large map pocket with a bottle holder, on left knee side another little drop down pocket where you can place tickets or small items while in the center there is a large cubby present where large Smartphone & other large things can fit easily, Just like overall spacious interior trunk of the vehicle is spacious as well.
Safety:
It has full safety suite as standard which includes many features those are given in features section some of which are autonomous emergency braking, forward collision and lane departure warning.
Don't forget to write your reviews and personal experiences with Lexus RX 350F sport front wheel drive vehicle.