Lincoln Navigator 4×4 2018
Lincoln Navigator holds the favorite American SUV title since its launch back in 1998, the Navigator was an icon among the VIP's as well as the public. Since then the Lincoln Navigator has ruled the American SUV ranking due to its styling and features.
The Lincoln Navigator 4×4 2018 comes with a hefty sticker price of $94,900 whereas the fully loaded ones costs 100,315$, Yes it's a lot of money but once you look at the list of amenities and features it offers the price is justified when comparing it to rivals such as Mercedes G-class. However this high price tag gets you complimentary car washes, annual detailing for first 4 years, special maintenance plan with pick and drop at your drop step, Thus once you buy Navigator everything pretty much comes in the package. The Lincoln Navigator 4×4 2018 is a mixture of design, power and luxury in simple words. The newer updates account for cabin looks being nicer than anyone in the league along with being spacious. The interior of Lincoln Navigator 4×4 2018 has remained in the same essence as it was before.
Retro Looking Interior:
 The interior of Navigator overall provides a retro look with its knobs, switches and buttons. The touch panel is also simple and easy to use since it's user-friendly because no one wants to navigate between several screens just to turn down the climate control. The large size of infotainment panel increases accessibility along with all the amenities luxuries and features added to the cabin. The seating in Lincoln Navigator 4×4 2018 is exceptionally comfortable with 30-way seat adjustment setting for front seats.
Great Looking Exterior:
The Navigator comes with newer grille encrusted in chrome along with newer headlamps. Now since the Lincoln Navigator 4×4 2018 is really a big truck in size, the back of SUV matches to wide mini-van when it comes to dimensions.  The Lincoln Navigator 4×4 2018 has enough towing capacity of 8,700 pounds. When it comes to drive of Navigator, it drives quite nicely on roads with the luxuries drive it offers as every luxury full-sized SUV.
Provide Great ease & Comfort While Driving:
The heads-up display on the front screen also serves in more comfortable drive when driving down the road. The Lincoln Navigator 4×4 2018 being comfortable in drive and generally for the cabin space serves as a good option for long drives. However with mileage of 16 mpg local and 21 mpg on highway it costs more fuel than others. But then when paying such hefty amount for the SUV, one would rarely consider mileage as a downside. The cabin offers luxury experience with second row having plenty of room whereas 3rd row also has decent leg space. However the third row lacks infotainment screens as second screen. As for the technology section the Navigator has park assist, adaptive cruise control, emergency braking, blind-spot monitoring, 360-degree bird eye view for assistance during tight parking spaces and lane keeping assist.
Engine & Power:
When it comes to the power and performance figures, Lincoln Navigator 4×4 2018 comes with 3.5L twin-turbo DOHC (Double OverHead Cam engine). The engine generates about 450hp @5,500 rpm to make the SUV rolling with 510 lb-ft of torque. The Lincoln Navigator 4×4 2018 is equipped with 10-speed automatic transmission which allows it to have a good throttle response doing 0-60 mph in just about 6.0 seconds.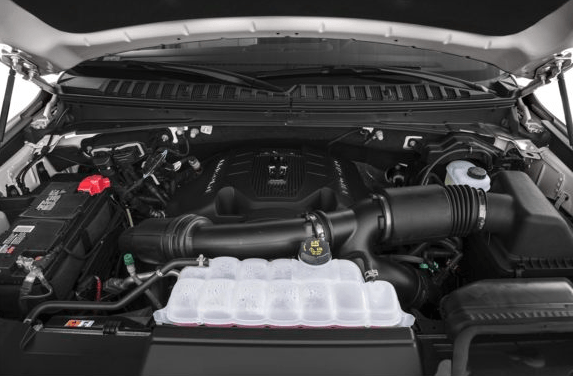 The Lincoln Navigator is offered in 4 trims basically as follows.
Lincoln Navigator Premiere:
The premiere is base model trim offered in Lincoln Navigator with a starting price of $72,555 with 4*2 configuration. The 4*four version starts at $75,210.
Lincoln Navigator Select:
The 4*2 starts @ $76,555 whereas the 4*4 version starts at $79,210.
Lincoln Navigator Reserve:
The reserve comes only in 4*4 version with a starting price of $81,705.
Lincoln Navigator Black Label:
The Lincoln Navigator Black Label is the most expensive fully-loaded trim offered in the Navigator. The black label trim starts from $94,205 and goes upto $100,000 with other options included.
The Lincoln Navigator 2018 comes with many type of warranties including corrosion warranty, basic warranty, powertrain warranty and unlimited roadside assistance warranty thus justifying the price of Navigator.