Maserati Levante S GranLusso 3.0 L 
Combination of Sports car and big SUV is what defines Maserati Levante S GranLusso 3.0L 2018 in one sentence. The Levante is an Italian manufactured SUV by brand who delivers exclusiveness in every vehicle produced, Maserati. The Maserati is famously known for its premium cars when it comes to styling, interior and performance. With the introduction of Maserati Levante into market the sales of Maserati accomplished success overnight thus bringing the Maserati back into business with most number of units sold for Levante. Even though the Maserati Levante S comes at a hefty starting price tag of $75,000 and goes up to $119,980 it still is worth the price in every aspect. The detailed chroming, curviness among metal sheets in body just represents the Italian heritage of Maserati Levante S GranLusso. Since the Levante is full size luxury SUV so it's huge when it comes to size and styling with big grills, bigger tires and overall a big boy look all over it.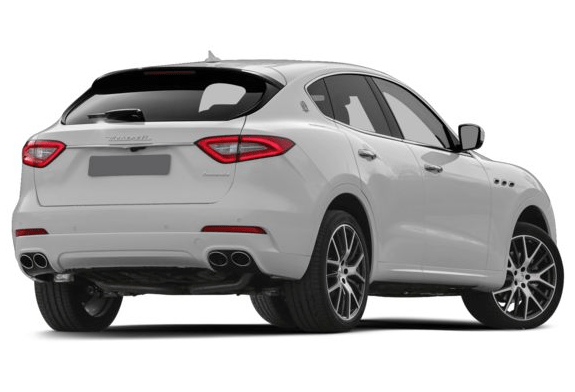 Engine & Power:
Diving right into the hood of Levante S; it comes with a powerful 3.0L twin-turbo six cylinder engine generating 424hp. This provides quick acceleration along with roaring sound of the engine. As soon as you tap on the sports mode it turns into sports car unleashing the 424hp figure with 580nm of torque. This provides a very quick throttle response along with engine really pushing it through on the road therefore the Maserati Levante S is just a daily driven SUV that allows you to drive it like a sports car thus fulfilling the throttle needs to any car enthusiast. It may also be defined as utility packed with sportiness with a 0-60mph in 6.0 seconds.
Beautiful Interior of Maserti Levante:
On the inside of Maserati Levante S GranLusso 3.0L 2018 is pretty similar to GranSport edition with only a few minor upgrades in interior lacking from the GranSport. The list includes sporty Carbon fiber on panels whereas the GranLusso has chromed grills however the other interior options and features remain the same. The center is fitted with 8.4 inches of infotainment panel which although is redesigned in 2018 from the previous year however it still lacks some points in terms of shinning and styling. The gear knob in 2018 Levante S GranLusso is redesigned thus looks more satisfying with parking switch button on the top. The drive button is whereas is placed in center of console. The Increase Control & Efficiency (ICE) button and off-road button are attached separately on the console. Followed by these is Skyhook suspension switch which allows the Levante to lower its suspension to 20 mm thus stiffing up the ride quality. This stiff suspension helps in terms of racing the Levante when pushed into sports mode thus delivering better ride and performance with help of faster gear shifting, more engine sound and quicker throttle response. Thus the Skyhook button pretty much lets you drive the Maserati Levante GranLusso as a sports car. Maserati Levante GranLusso 3.0L 2018 comes with a bucket full of options like panoramic moonroof/sunroof, rear defroster, cruise control, Auto-off Headlamps, power liftgate, remote start engine, leather wrapped power steering wheels with controls, rain sensing wipers, vehicle anti-theft system, heated mirrors and seats, trip computer, garage door opener, keyless entry, back-up camera, electro chromic mirror for rearview and HID parking lights.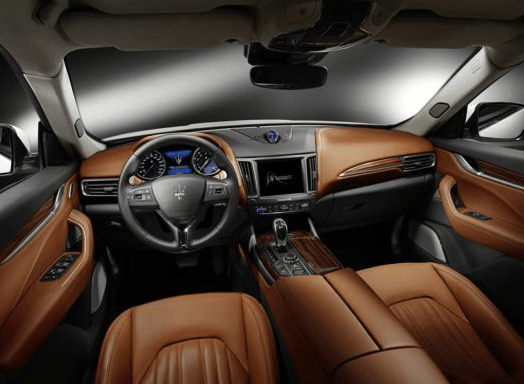 Comparing Against the Competitors:
  When it comes to comparing the Maserati Levante S GranLusso with its competitor Porsche Cayenne the Levante has smaller cargo space. The Cabin of Cayenne S is undoubtedly nicer than Levante whereas the Cayenne S has 570hp as compared to 424hp of Levante along with its starting price being $10,000 less than Levante. Therefore the Porsche Cayenne S ranks above the Levante S GranLusso quite fairly.
However when it comes to going in battle with Mercedes-Benz GLE the Maserati Levante S GranLusso is clearly a winner when it comes to the driving experience which is the customer primary concern when paying rather more for an SUV than others. Therefore as for the final verdict the Porsche GranLusso offers thrilling ride experience in SUV class. While it may be priced higher than others in league with few features behind them. A vehicle matters the most when it comes to driving upon the road with cutting the corners which Maserati Levante S GranLusso 3.0L 2018 tops.