Mazda CX-5 Grand Touring 2018
Mazda CX-5 stands prominent among its competition due to its driving experience inherited by Mazda history, while the Mazda has always cared for car enthusiasts and it is the same is the case with CX-5 when it comes to driving dynamics. The looks of Mazda CX-5 defy its price tag thus making it seem more expensive from its looks. Front Wheel Drive is common for all versions with 4 cylinder engine as standard which can be upgraded to a turbocharged engine with all wheel drive train optionally. Mazda CX-5 may not excel in performance, interior or exterior ratings but it still continues to be the best compact SUV to buy for the money. All because of extremely elegant styling which Mazda CX-5 displays along with quality that it delivers in terms of riding the vehicle.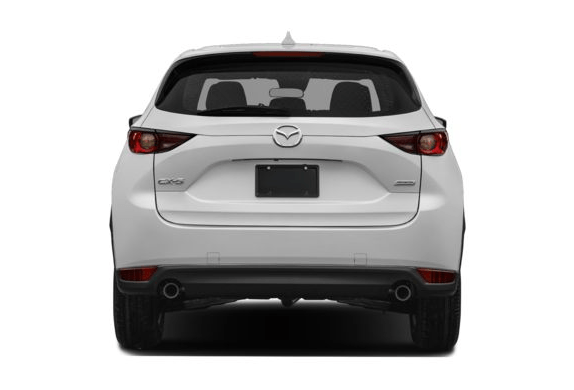 Engine & Power:
The CX-5 Grand Touring 2018 generates 187hp with great responsiveness in throttle enabling speedy gear shifting and well-disposed behavior at lower speeds. The beauty of Mazda is that its engines always have quick throttle responding same is the case with CX-5, as it's only a four cylinder engine but it feels much quicker in terms of acceleration. The turbocharged optional engine goes up to 250hp which increases the overall driving experience to even more in terms of performance. The engine thus does 0-60 in only 6.2 seconds whereas the turbocharged version in case of AWD comes with six-speed transmission.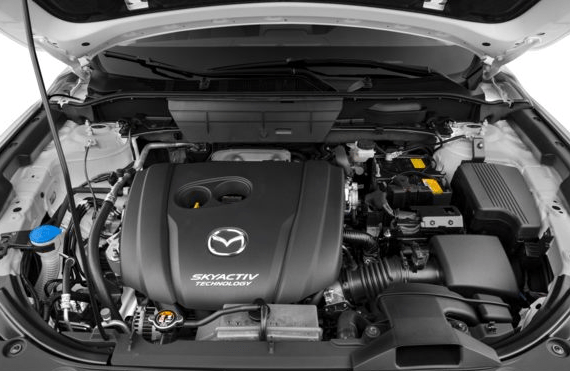 Driving Experience:
The Mazda CX-5 Grand Touring 2018 might seem like an urban compact SUV however when it comes to rough challenges it performs well in terms of rough road conditions and off-roading. The CX-5 undoubtedly delivers the performance like an SUV that costs twice as of it; this means the CX-5 steps in large SUV range and it gives far more superior driving experience than its rivals. The Mazda CX-5 Grand Touring 2018 is extraordinarily quiet when it comes to driving while the damping is a mixture between hard and soft along with a minimum amount of road noise during driving roughly.  The braking system of Mazda CX-5 works as good as the throttle responses, not too much sensitive yet very responsive whereas the electric assist in steering develops a great control over the front wheels.
Interior Quality:
The interior is fitted with up scaled materials. The dashboard has floating 7.0 inches of infotainment panel with rotary knob facing the front of passenger and driving side. Unfortunately the tablet design in CX-5 is outdated with relatively slow response to user commands however Apple Car play and Android support is present with exception to the entry level model.  The central console comes with bin at the bottom. The CX-5 due to its compact size has relatively smaller cabin space as compared to others in the league however it is limited to storage space and not for the seating.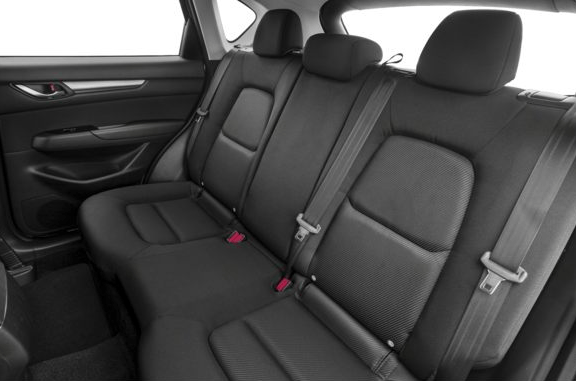 With better fuel system being introduced in the automotive world the people now tends to buy crossover SUV greater than sedans, Therefore the CX-5 Grand Touring 2018 is one such example with mileage of 32 mpg which is 12.7 km/l. This matches the average of Honda CR-V and even exceeds during the practical runs on highways.
Safety Ratings:
As for the safety the CX-5 Grand Touring 2018 again earns 5 star points by the IIHS; it has the title of top safety pick with driver-assist features in a long list. The Mazda CX-5 has lane departure control warning and assist, adaptive cruise control and emergency braking.
Pricing & Trims:
The Mazda CX-5 primarily comes in three trims named as Sports, Touring and Grand Touring. The Grand Touring Trim is the most expensive top of the line trim with maximum options at a price of $30,045 whereas the Sports and Touring trims cost around $24,350 and $26,615 respectively. However all three trims are available with only Front-wheel-drive power train.
As for the AWD power train the list further expands to two more versions named as Grand Touring Reserve @ $34,870 and Signature @ $36,890.
Mazda for the CX-5 offers a warranty of 36,000 miles or 3 years however the power train warranty is for 5 years or 60,000 miles. In addition nothing else like free maintenance is offered at the time of purchase.
The Mazda CX-5 Grand Touring 2018 is perfect all time winner in compact SUV category for people looking to buy SUV in such price range thus making it best deal.