Mercedes Benz AMG CLS63 2019
Mercedes Benz CLS class showed its first appearance in 2010 as a mid-size luxury car with all-wheel drive option. When talking about the 2019 model of Mercedes Benz AMG CL63 S then we must mention the striking design of the vehicle and the S model distinguish itself from other models with an A-wing that is black in color and it inserts into silver chromed side panels while we can clearly see the AMG logo on boot lid. When AMG is added to the vehicle's name then we expect an exceptional performance but here the CLS class has the AMG feature that means a remarkably wonderful speedy car. 2019 model is the third generation of AMG CL63 which shows major changes than the previous models. Major changes made is in its transmission by introducing nine speed automatic transmission and the transmission operates smoothly when you need to speed up to overtake a vehicle or speed down in traffic. All these speed handling is done smoothly without any sound disturbance while the exhaust also does not make annoying noises. It is also equipped with a button to make less noise and make things incognito.
While talking about the modes it is offering then we must tell you that traction control of previous model has 3 modes in it including on, off and sport while the 2019 model will give you nine mode options. You will get many assistive features to help you in driving including lane changing assistance, cruise control system, and traffic jam assistance, speed sign recognition and cross traffic alert system. The two inline six cylinders replace the V8 in engine of previous models with new and improved chassis that provide more balance. It also improved its quality and standard of safety with seven airbags, emergency braking system, attention alarm, pre safe sound that beeps a sound in accidents to protect the passengers from hearing loss, forward collision warnings, cruise control, blind spot detection, automatic lane change assistance, active lane control system and traffic sign recognition. It has been cleared in IIHS testing by getting highest rating among TOP SAFETY PICK.
Engine and performance of AMG CL63 S 2019:
It is powered by four liters twin turbo charged inline six V8 engine generating the horsepower of 503hp at 5500 to 6250 rpm and torque of 516lb-ft. The vehicle capitulates from zero to sixty miles in just 3.8 seconds. AMG CL63 is made even more speedy and powerful because of its nine speed automatic transmission which is different from all previous models. It gives a tremendous fuel economy by covering a mileage of eighteen miles per hour in city and twenty seven miles per hour on highways. It is a comfortable cruiser with remarkable performance because it offers perfect balancing of the car with quality control on your ride. You can chose between many driving modes in which the sport mode will help you to drive speedily by making your steering feel heavier. The comfort and economy driving modes will give you relax and smooth driving options. Suspension of the car is improved by AMG RIDE CONTROL sport type suspension that comes with three stage damping.
Another Option for engine is available in 2019 model which is 5.5 liter Twin Turbo v8 that generates 550 horse power with 719nm@1750rpm of torque.
Styling of AMG CLS63 2019:
Body design is aggressive with some new detailing as compared to the previous generations. The sporty and bold design is very exciting with four door sedan styled vehicle. The front design has a wing with LED headlights and a vertical grille bar having a Mercedes logo. The longer profile sleeker looks has long wheelbase with angular LED tail lights and the body weight is made lighter with aluminum. The nineteen inches wheels merges with the matte chrome side sills that gives sportier looks to the car while the side mirror and rear spoilers are made from carbon fibers. It offers many exterior color options for the car including polar white, black metallic, silver metallic, brilliant blue metallic, emerald green metallic, grey metallic, cardinal red metallic and diamond white metallic colors.
Exterior Photos: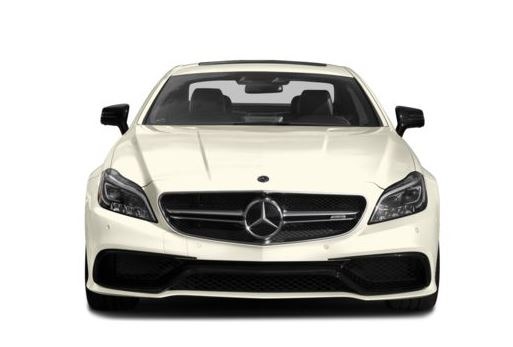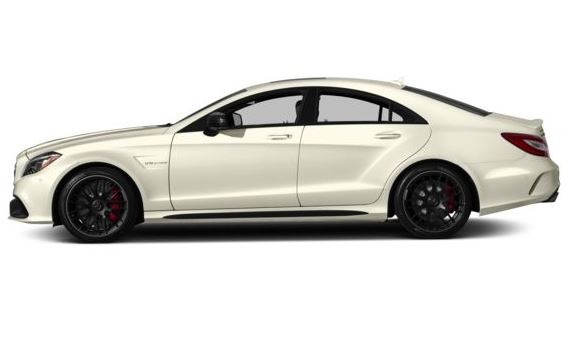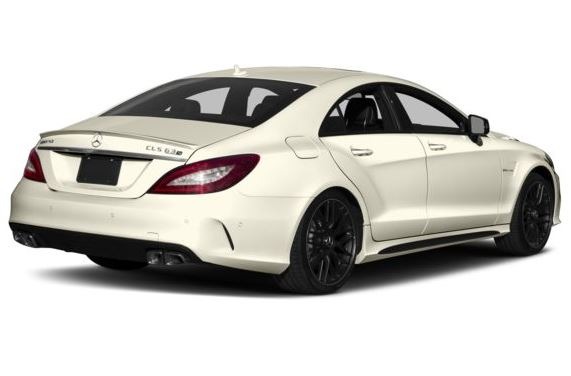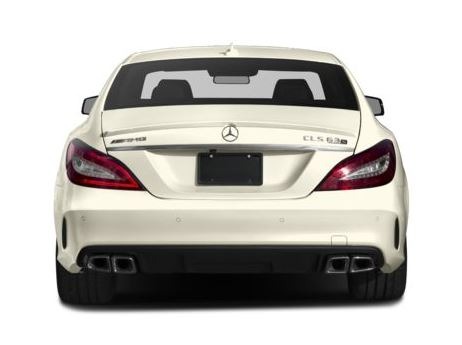 The interior of the CLS63 is more attractive than the exterior with spacious cabin and comfortable seating detailed with metal badges of AMG logo. The cabin is very luxurious and different with its fourteen way power adjustment providing more lumbar support and the memory system installed in the seats will remember the three best positioned adjustments for each seat. On the other hand seats are featured with head rests, side bolsters, back rest and cushions for more comfort. Climate control feature will keep the internal environment of cabin fresh and airy. The 12.3 inches screen is mounted in front of driver to display digital instrumental cluster showing settings for vehicle and drivers assistance program while the analogue gauge is displayed by 10.25 inches high resolution screen presenting both screens and instrumentation by COMAND system. While the silver metallic bezels presents the AMG graphics and the steering wheel also has control buttons to choose different menu of your choice. Some of the very helpful features of AMG CLS63 2019 include Apple Car play, Android Auto, Hands free Bluetooth connection, satellite navigation, optional in car Wi-Fi, central controller, three year of Mercedes me connect services, heated front seats, power folding side mirrors, keyless start and go, entrance lamps in doors, optional power rear window shade, active brake assistance, attention assistance, rear view camera, ABS, ESP dynamic cornering assistance,  performance exhaust system, Burmester sound system, AMG track pace, silver seat belts, optional panoramic sunroof,  blind spot assistance, crosswind assistance and rain sensing wipers.
Interior Photos: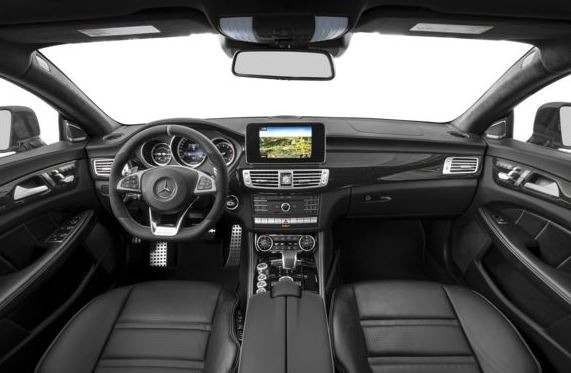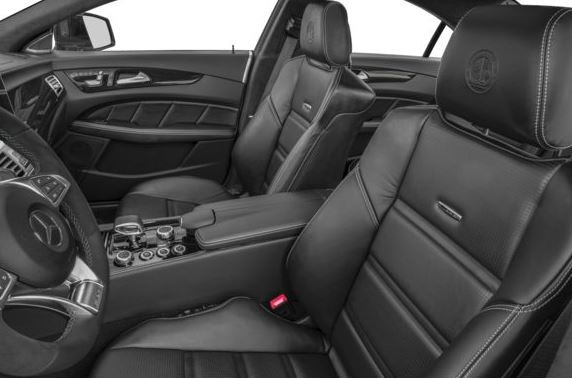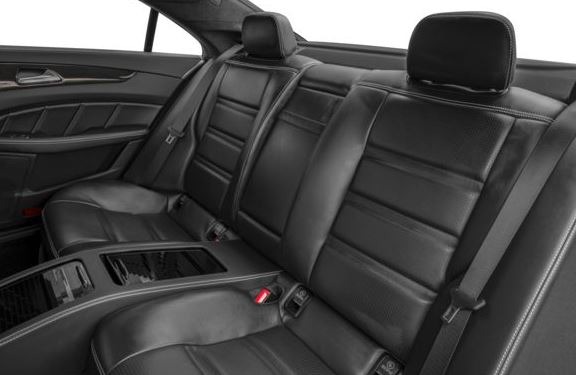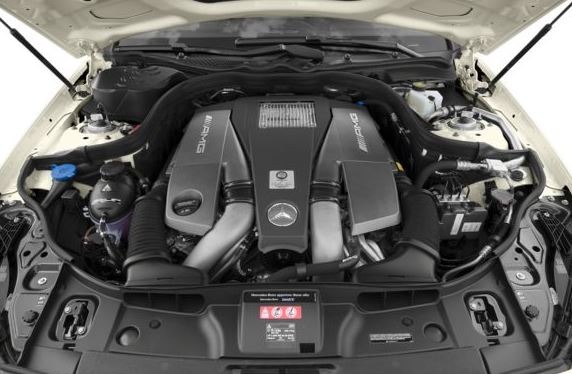 Reviews:
AMG CLS63 2019 is no doubt a full powerful car with tremendous engine performance and a stunning profile with gorgeous equipped interior providing a new powerful inline engine but it lacks in some extra advanced luxury as compared to its toughest rival Audi A3 that provides its customers super luxurious features with a comparatively less price as compared to AMG CLS63. Apart from this the cabin inside is not very spacious and four adults sit very tightly on rear seats. The price tag for this vehicle is meant to be costly as compared to its other rivals and models while people get confuse buying it where they can get all the same features in a comparatively less price as compared to the AMG CLS63 2019
Price:
This Sedan is available worldwide at a starting price of 74,600 US dollars. Mercedes Benz is providing a prepaid maintenance package to its customers where they can get the services and repair of their car by trained technicians and the company also offers the warranty period of 48 months or 50,000 miles of the car travelle, Full Equipped model with optional engine of 5.5 liter costs up to 109,895 $.