Mercedes Benz AMG E63 S Wagon 2019
Third generation of Mercedes Benz AMG E63 S Wagon 2019 model has already set the fire in automobile industry with its sleek design, awesome acceleration, stunning acoustics and marvelous outrageousness. It has been launched worldwide with a sexy version of long roof design and more practicality.  This newly improved wagon is suited for stable-minded family people that might not be swayed by anything so vain and whose first choice is luxury without being ubiquitous. The first attraction caught by the wagon is its design which is eye catching and family friendly. The cargo area offered by the wagon is remarkably capacious with coddling luxury accouterments and its breathtaking acceleration makes it a performance centric super beast. It can carry a lot of passengers with more comfort and ease. Adding cherry on the top is its remarkable safety features which ensures a safe and drive.
The E class of Mercedes is already known for its safety advancements and AMG E63 S wagon did not make us disappointed.  Wagon boasts nine air bags including one air bags for diver's knee, 2 air bags at front and one air bag for pelvis support of driver to avoid major injuries in side-impact collisions. Wagon is equipped with attention assist system that makes the driver alert during the drive especially when he is drowsy or feeling lazy or sleepy in order to alert him and avoid accidents. There will be a warning alarm for driver to remind him to take a break and rest for some time so he might feel fresh and active again during drive. Another new safety feature introduced in this model is collision prevention assist system which will sense any danger of collision with other vehicles or objects by the help of radar. It will automatically stop the car once there is danger of collision. Other safety features include active lane keeping assist, active blind spot system, pre-safe braking system, cross-traffic assist system, steering assist system and active cruise control setup.
Under the hood of this super beast Wagon:
It is powered by four liters V8 turbo engine that can accelerate to 60 kilometers from zero kilometers in just 3.4 seconds and has a top speed of 180 miles per hour. It generates a horsepower of 603 and torque of 627lb-ft. it is the only AMG model that comes with all-wheel drive option and the wagon offers a nine speed transmission option and an option of DRIFT that will switch the mode to rear-wheel drive. It has a total of five driving modes to facilitate the drivers including Comfort mode, Sport mode, Sport plus mode, Race mode and Drift mode. The suspension of the wagon is adaptive with air body control and making the sturdy balance of the body. It can also be switched to manual mode when required that will allow you to have control on all the nine gears and steering to get exhilarate effects. The super car offers explosive acceleration that is highly spectacular. The ride is smooth and has fineness in its exhibits with its superb exhaust system.
Styling of the super car:
It has an aggressive angular design that looks like a wagon with refined appearance and more attraction. It has flared and aggressive wheel arches with a long roofline and slim shaped headlights and tail lights. It offers a seating capacity for five adults with a total length of 197 inches which means it provides generous space inside for the passengers. The twenty inches alloy wheels add more beauty to the looks of the car with additional sporty appearance. Inside the cabin is very spacious with large sized head room and leg room and the rear folding seat for carrying any heavy luggage. There are adapters on rear seats to facilitate the passengers to hang their iPad or tablets and there is a small folding table at the back of front seat. There is a proper air ventilation system with fragrance system inside the cabin to make the internal environment fresh and fragrant.  There are also ambient lights inside the cabin to increase the brightness of the cabin along with the super comfort provided by the comfortable and luxurious Napa leather seating.
Exterior Photos: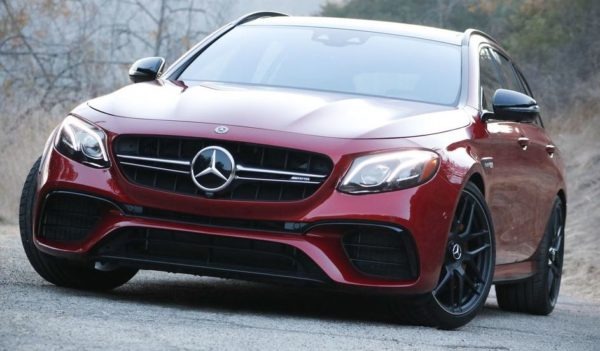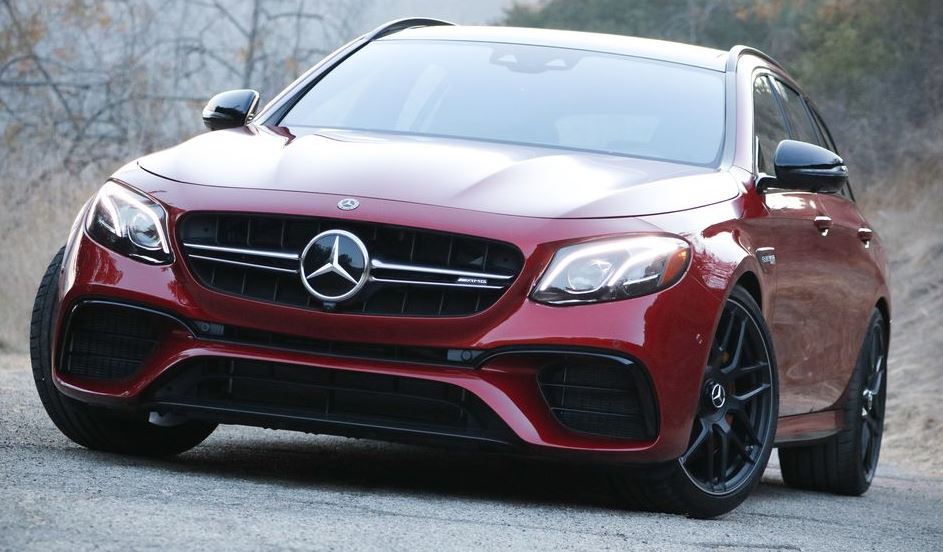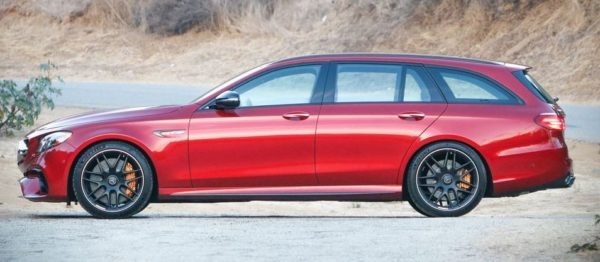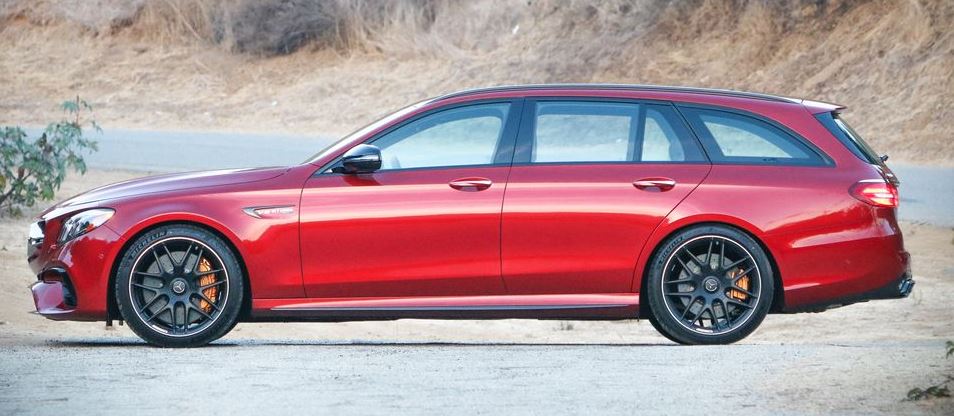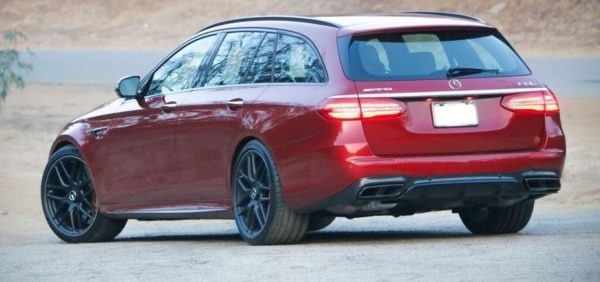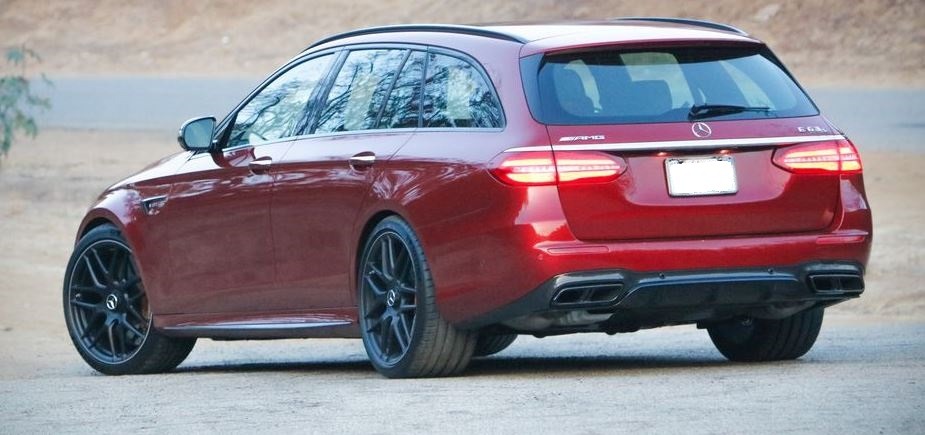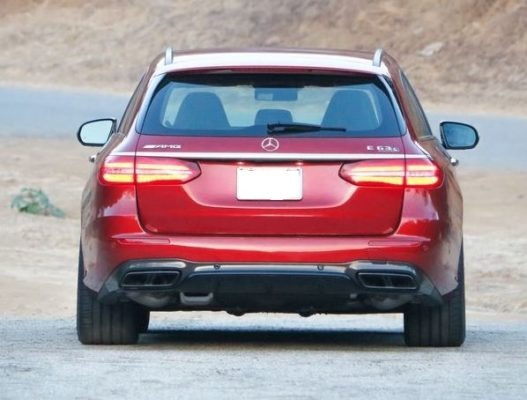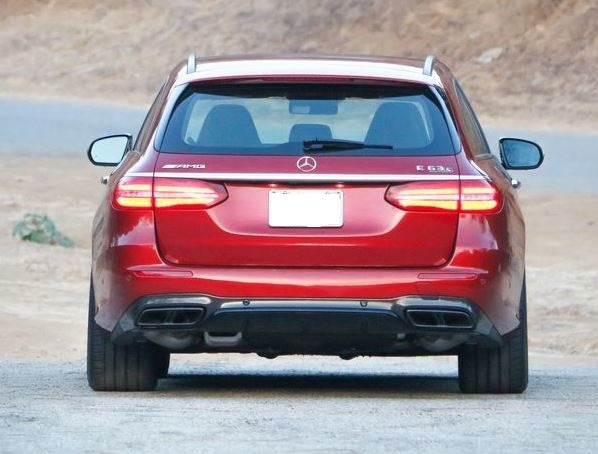 There is a twelve inches display screen mounted over the dashboard which is equipped with instrument cluster plus infotainment system. There are elegant lines and high quality material used inside the cabin with rear metal accents and the color combination of black and brown adds additional elegancy to the cabin. The E63 carries high technology system with its new MBUX OS and advanced infotainment system.it comes with Apple car play, Android Auto, Bluetooth connectivity and USB ports with its infotainment system. The rear hatch has a power control with Burmester audio system and high luxurious features. Some of the features of this wagon include massaging front seats, heated back seats, automatic climate control system, LED high beam headlights and tail lights, power trunk lid, parking sensors, proximity key, traction control system, stability control system, stereo system with advanced infotainment system, wooden trimmed sunroof and proper ventilation system inside the cabin.
Interior Photos: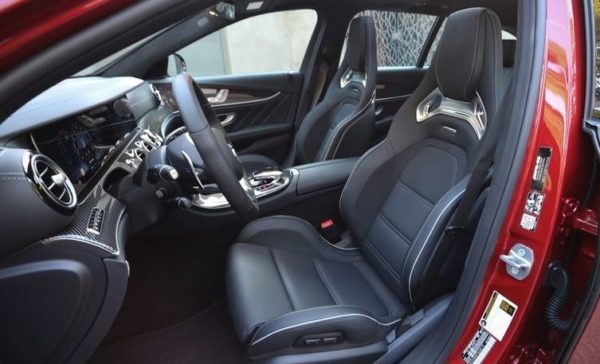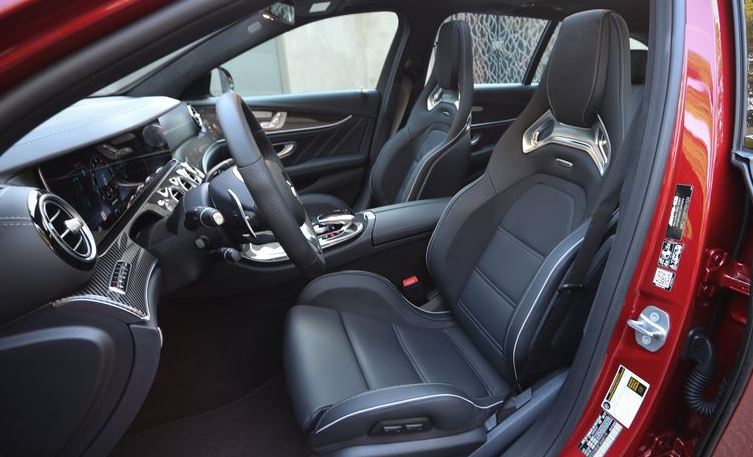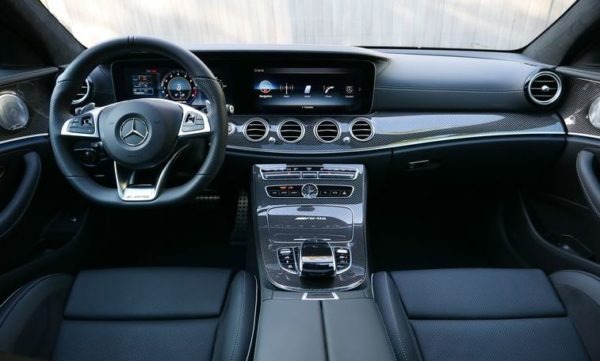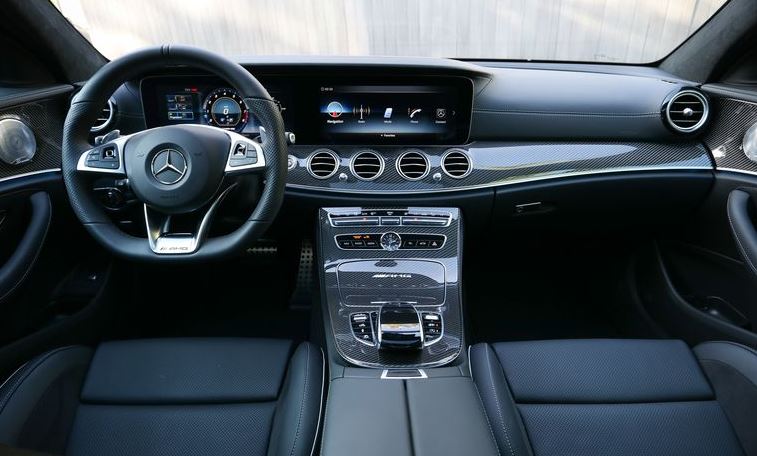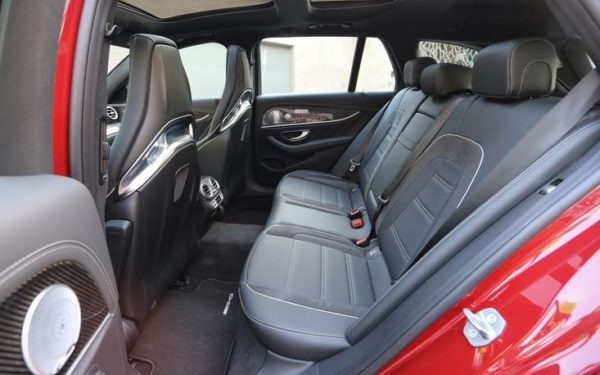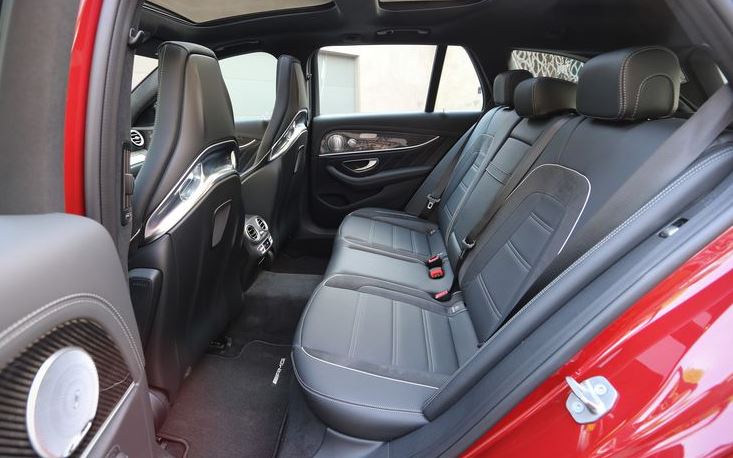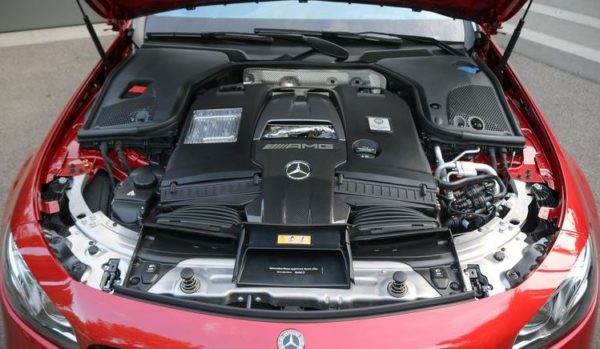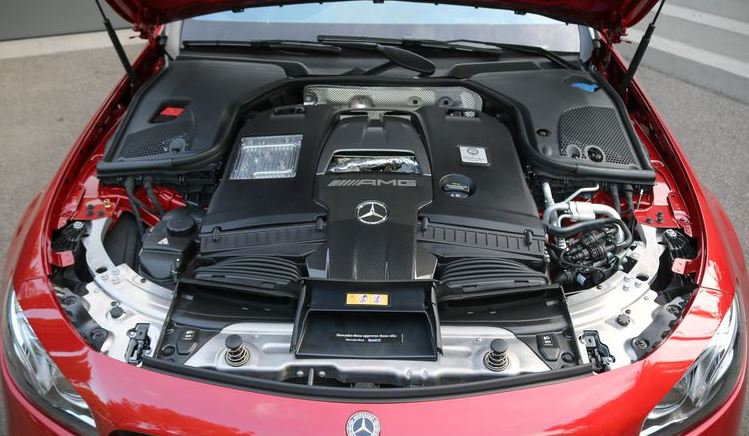 Performance and handling of this super beast:
The startup of the wagon is effortless with low-end range torque and makes it excellent with all its superb features. One of the feature include one of its all-wheel drive system with stability and more balance. It manages to grip the roads more firmly and smoothly. When driving on rear wheel drive option, the car will transfer hundred percent of its power to axles at back. The speed shift feature of it is marvelous to engage off the line by delivering shift performance in routine driving and fast driving.it has the ability to transform itself into a rocket ship from a family wagon with stable suspension and more comfort. Steering performance is very firm with tight and power steering. All of above it offers remarkable fuel economy by offering a mileage of 16 miles per gallon in city and 22 miles per gallon on highways.
Major competitors:
Major competitors of this E63 S wagon 2019 include BMW M5, Cadillac CTS-V and Audi A5 because all these sedans are providing excellent features to its customers to be enjoyed.
Pricing:
E63 S AMG Wagon 2019 starts at a price of 106,950 US dollars and reaching up to 140,320 US dollars which means it is quite expensive and not affordable for all the classes but it is a remarkably luxurious super beast which is a high end family car with excellent acceleration and comfort. It is not launched in Pakistan yet but we hope to see this wagon soon in Pakistan too.