Porsche 718 Boxster Roadster 2017
What you can expect from a car?? Porsche knows well that's the reason they produces different models like 911 and 718 to fill the space. Here we are talking about 718 Boxster Roadster that surely look fantastic from exterior and interior.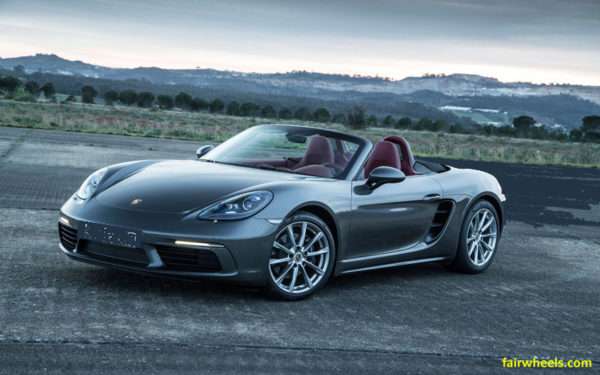 Lot of changes made from previous model that are important to know and we have added with complete details below.
Why its name is 718 Boxster Roadster:
This is an important question that's need a satisfying answer and here in this case it is inherited from one older car of porsche. During the range of 50's or 60's there was a custom built model that had same name 718, this older custom built model win thousands of races and the thing that is common is not winnings of races but the four cylinder engine that is placed on rear side of these car. Now you have found the reason of name so let's check out its more details starting from design.
Design:
Round about all cars of Porsche look fantastic either those are old or new ones but with passage of time lot of enhancements done to designs where these changes can be in the form of features as well.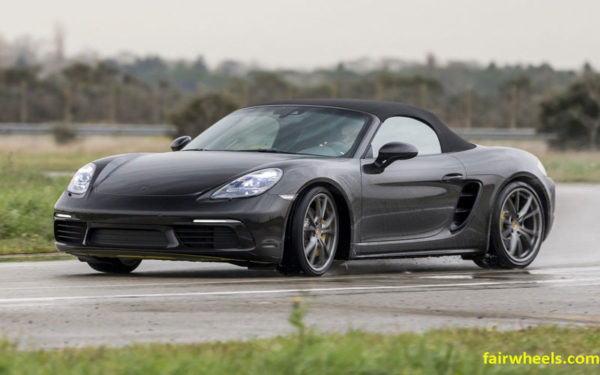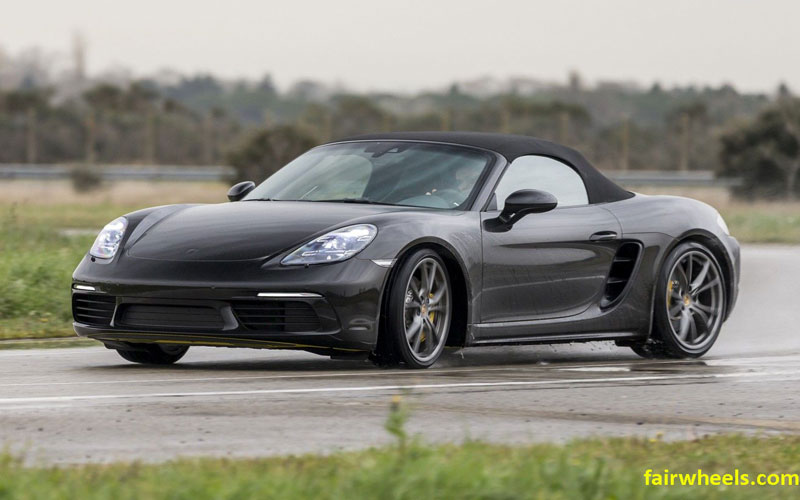 As expected exterior has fabulous looking front where there present fully automated projector beam high intensity lights that has daytime running option too for making this more attractive at day time.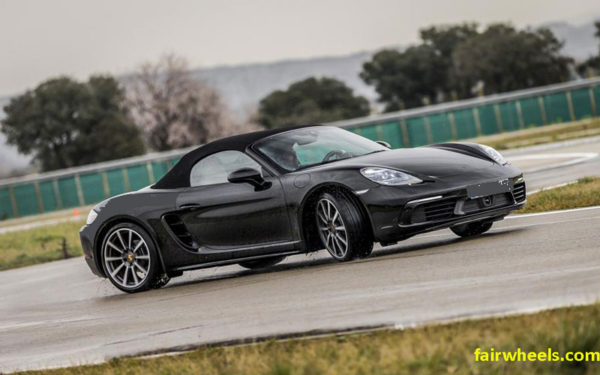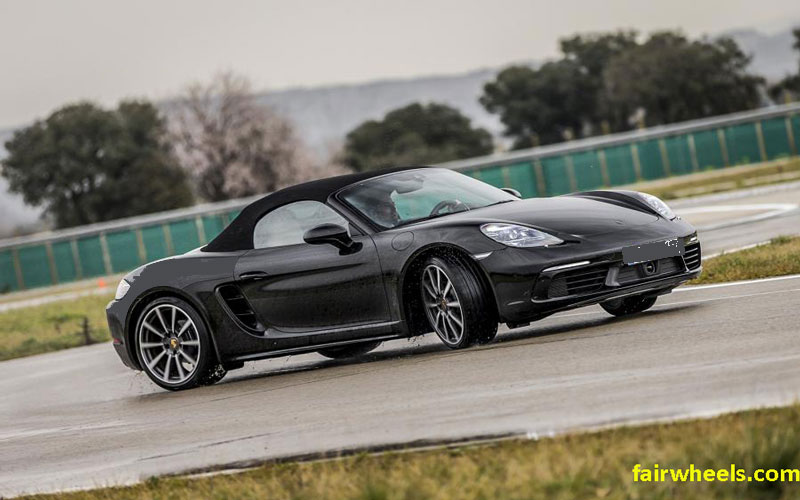 Front bumper is body colored that has air vents so does you face less air friction in this fast car. These air vents are also present among the doors, main purpose of these vents is to force down the car by using air so car didn't lose it traction and make better grip.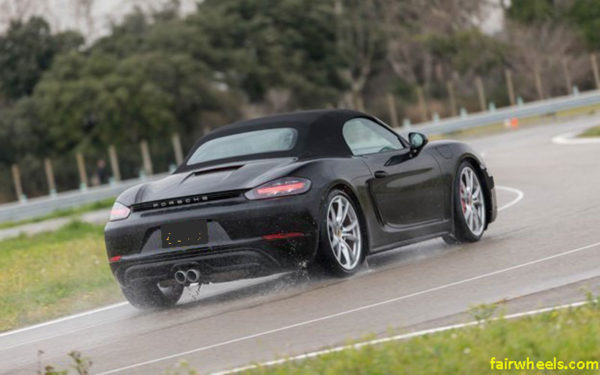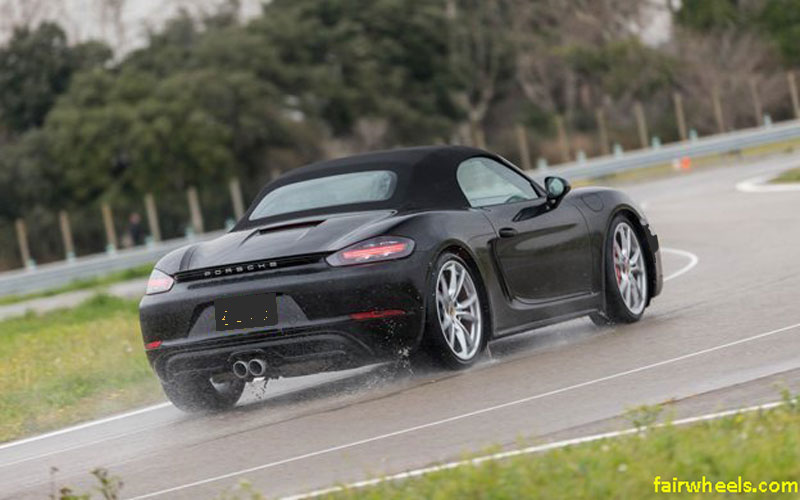 Rear bumper of car also has same paint color like body but additionally has black rub strip/fascia accents. More on rear there is present dual stainless steel exhaust with polished tailpipe finisher and above LED brake lights that make better appearance. Fog lamps are not present of front but on Rear side as you know engine of car is placed on rear side that's why fog lamps are important there.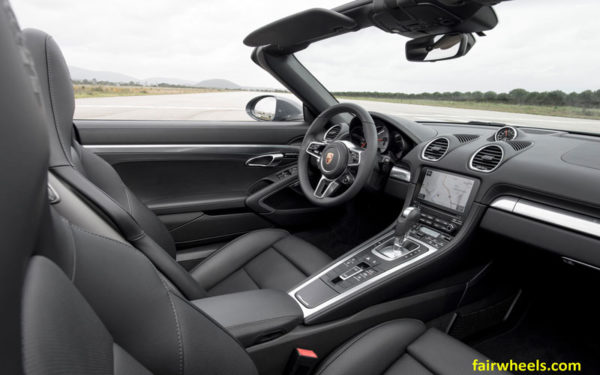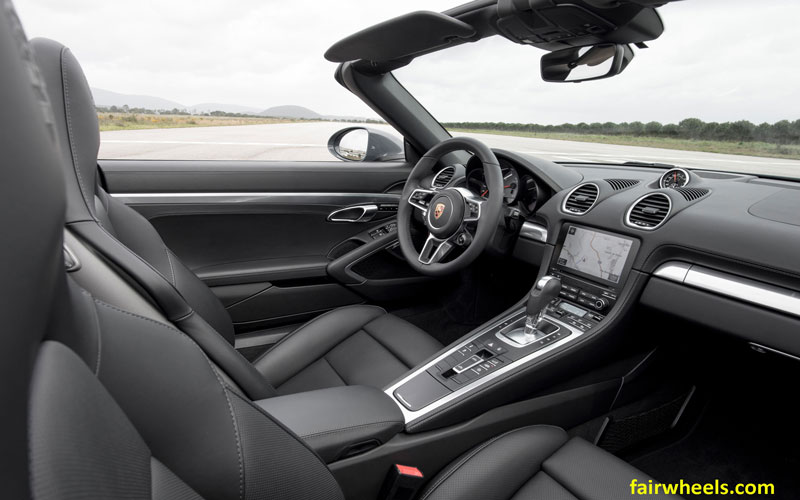 Moving inside the car there are no majors changes as lot of things are same like old one but some good things are added in better way, you have 2 LCD monitors that have sharper display with support of apple car play, android is not available and that even don't have chances in coming future.  Wide range of colors available both on exterior as well as on interior to give you more room for selection and having your favorite one, whatever color you select it look fantastic on leather seats, leather door trim inserts and on leather wrapped steering wheel. Seating capacity is available for two persons only so having a partner will be a great fun. Other enhancements done on interior to make it more attractive are metal looking instrumental panel, aluminum metal look accents and leather upholstered dashboard.
Engine and Transmission:
Unlike 2016 model this new 2017 model has different engine that's why it has 718 in its name.  It has 2.0 Liter intercooled turbo charged 4 cylinders engine that produces 300 horse power with 280 Nm @ 1950 Rpm peak torque. This engine has better fuel economy with respect to old model 6 cylinder engine.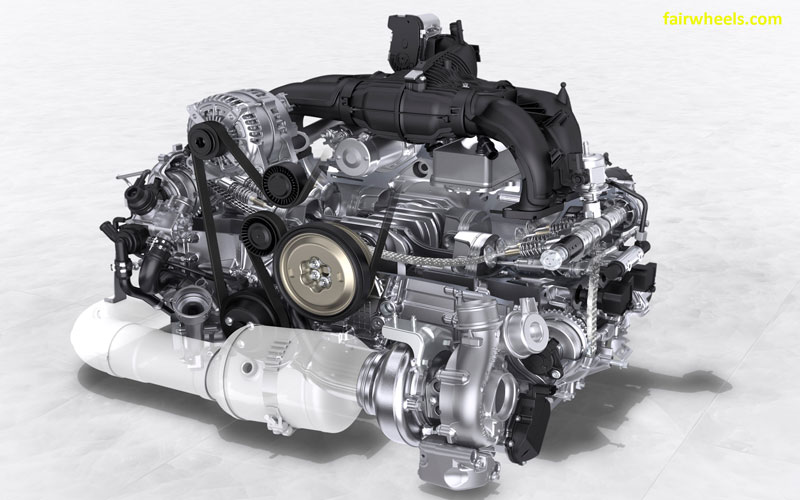 This 2.0 Liter engine let you achieve 170 Miles per hour top speed with 0-60 mph in just 4.0 Seconds. This Porsche 718 Boxter Roadster has 6 speed Manual transmission that works smooth and give great experience with Electric power assist speed sensing steering wheel that has become better because it has better response that is about 10% quicker than previous.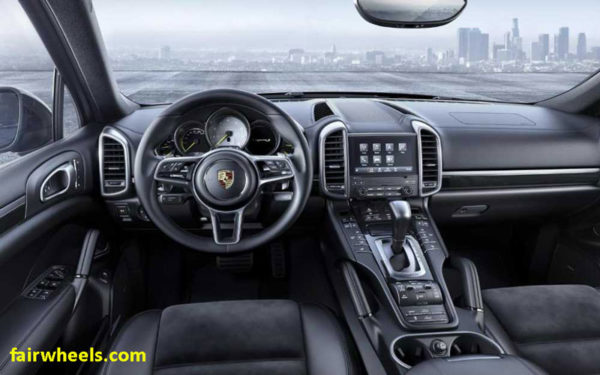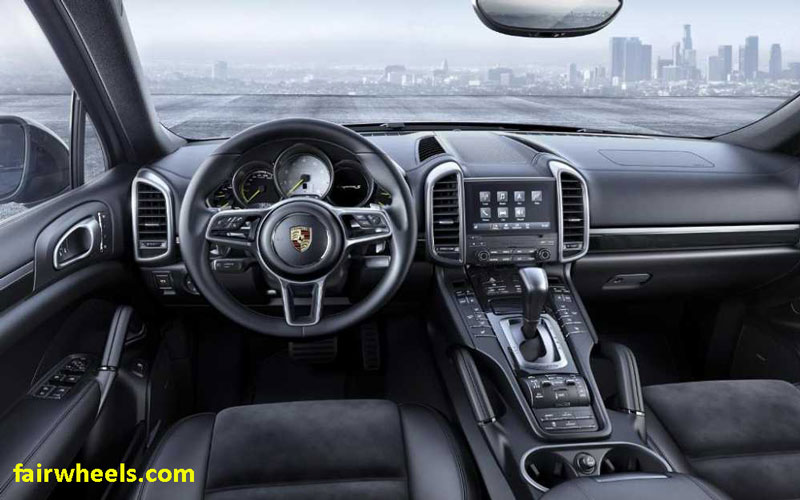 For the lovers of racing there is a special feature hidden, a button under steering wheel that when pressed give you optimized transmission while keeping turbo charges at optimum pressure for  better passing power of 20 seconds, these seconds can have lot of impact while racing.
Comfort and Security:
This is a comfortable vehicle and there is no doubt about it, while seating inside there are present lot of features that make you feel more comfortable some of which are front centre arm rests, fixed head restraints and drive foot rest.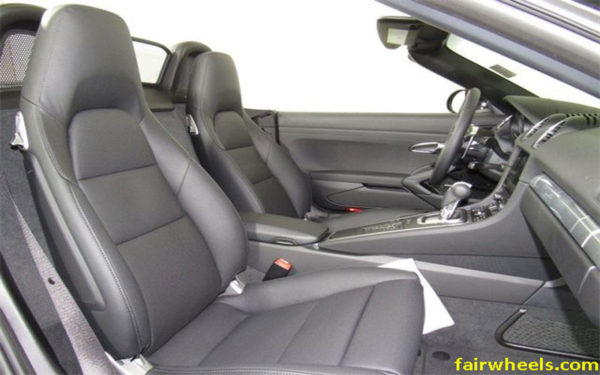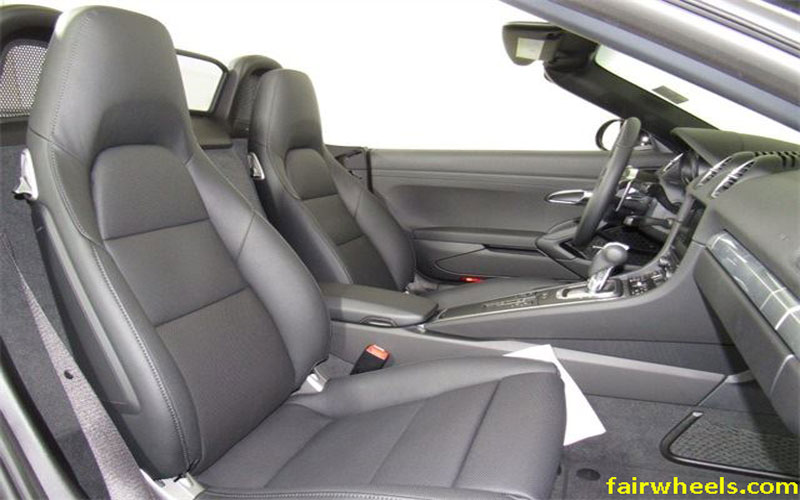 What if there given more to make you feel easy? and here for your easiness  you have cup holders for you drinks, Porsche communication Management that include everything like USB support, Mobile phone preparation, Hands free option and most importantly LTE that make you  connected with whole world. Security is much better in Porsche 718 than many other cars. This convertible body is made up by using galvanized steel/aluminum panels that makes it strong. This strong body also has many other security features embedded like air bags front & side with occupancy sensors, side impact beams plus front rear parking sensors. To give you better control over the Porsche 718 Baxter Roadster there is present electronic stability control with ABS and drive line traction control, Tire pressure monitoring is also available.  This was a brief overview of car but we have also added complete list of features and specifications below with a nice preview Video. Don't forget to comment and Share this nice looking car with your friends and family members.