Scion FRS Coupe 2016
If you are thinking to have fun on roads then here is the perfect vehicle for you that is made only for this purpose. Scion FRS Coupe is made by two manufacturers combine one the well known in the whole world is Toyota and the other Subaru. This can be called an inexpensive sport car that give you lot of fun and joy. Still there is lot of discussion about this car regarding its design, features and most importantly engine.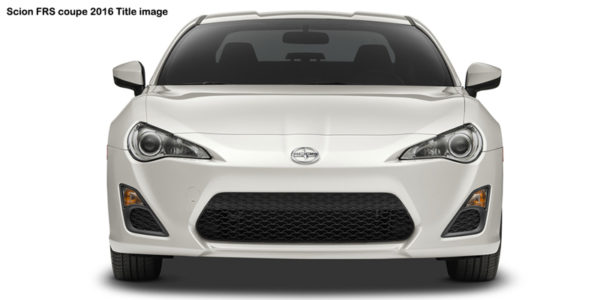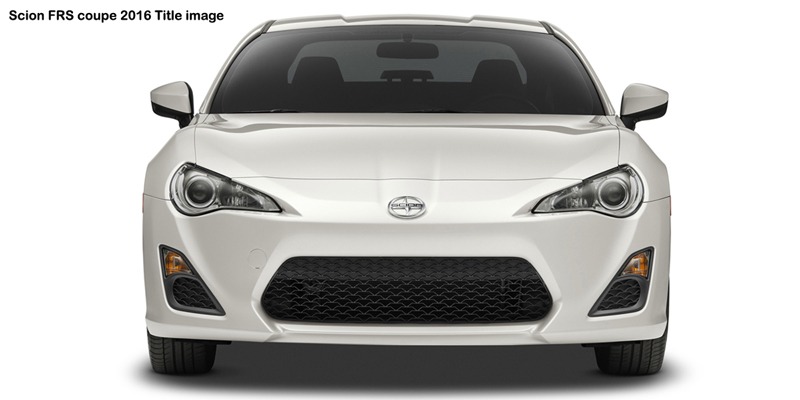 Design:
This is the Coupe car that gives seating capacity to four members, artistically made its exterior and interior just amaze the users. This is aerodynamic car that is made to achieve maximum speed on road or can be called maximum fun on the road. Front of car simply look fantastic or  can be called (fun task tic tic) as by just watching into its eyes just you fall in love with this one because its fully automatic projector beam halogen daytime running headlamps are shaped as magical eyes.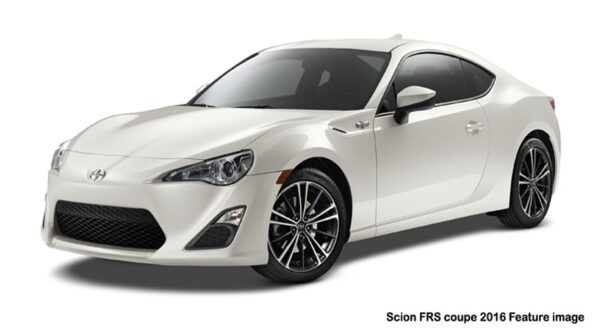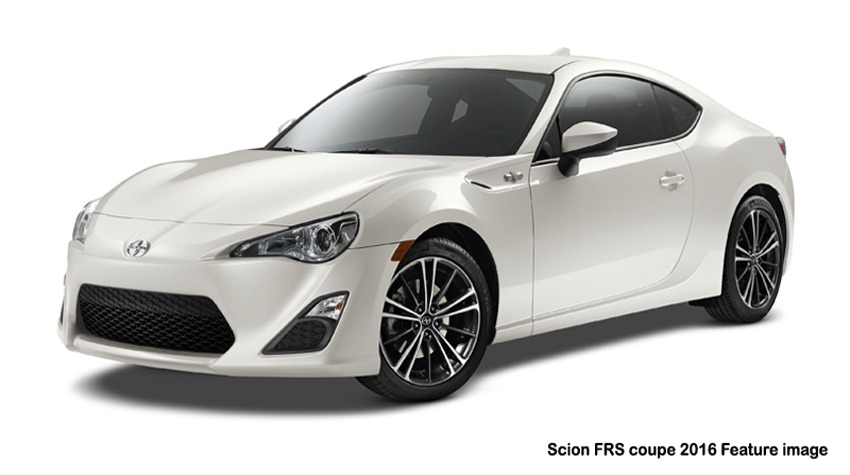 Front and rear bumpers including mirrors have same body color that is perfect way of presenting a single piece of art. Moving to rear side as it is made for fun that's why things included relates that, here on back present Quasi Dual stainless steel exhaust with chrome tailpipe finisher that is fitted inside black rub strip/fascia accent.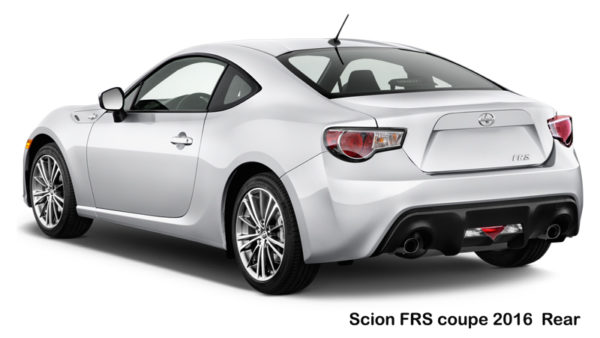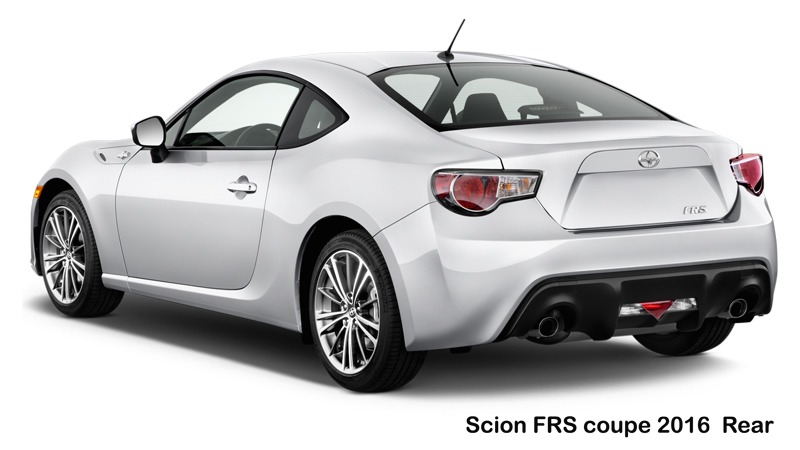 This coupe car have 17 inch black/silver alloy wheels that make its exterior complete.  Moving inside car you have sporty look interior that is made "to the point" without distractions, I mean to say there are no buttons on the steering wheel that distracts you on road while making fun. Again simplicity is the best policy adopted here and everything has been placed at its perfect position.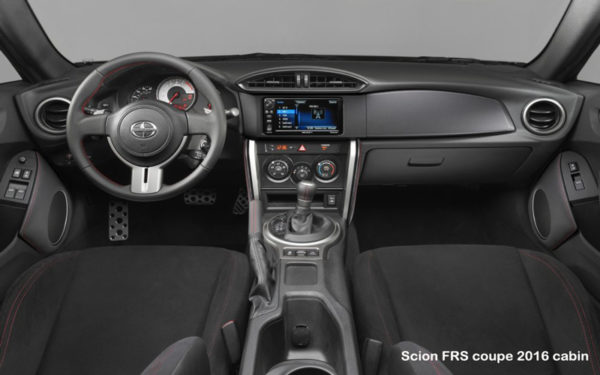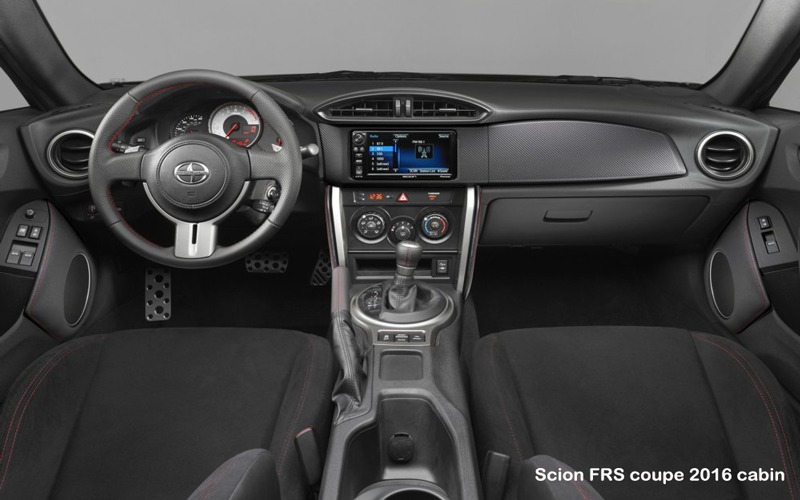 When you move your concentration towards its gauges you found things that you require most because in the middle there is techno meter, left speed and on right its fuel gauge. This car is made by staying true to the world "FUN". You have leather wrapped steering wheel that give perfect griping and Traction control button under your hand perfectly placed with transmission. You will say by yourself that this is placed perfectly as you were expecting and wanting. Cover material used seats is cloth that is given black color matching every persons taste.
Engine and Transmission:
As I told you before it is combination of Toyota and Subaru but the main work done by Subaru is inside engine where there's boxter motor which is design and built by Subaru Company. Engine of FRS is 2.0 L premium unleaded H-4 that have four cylinders, works on gasoline and produce 151 Nm @ 6400 Rpm peak torque with 200 Horse power. By sitting inside car you can achieve 136 miles per hour top speed while for reaching 0-60 it just take 6.4 seconds.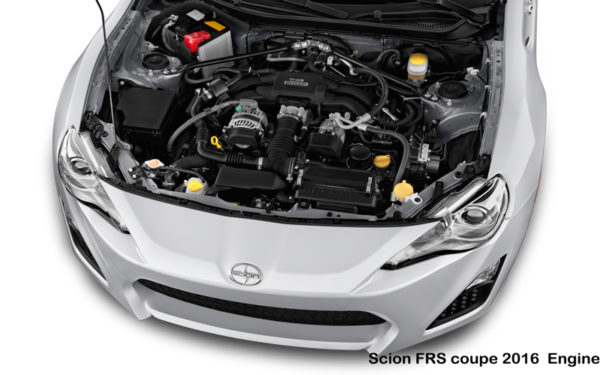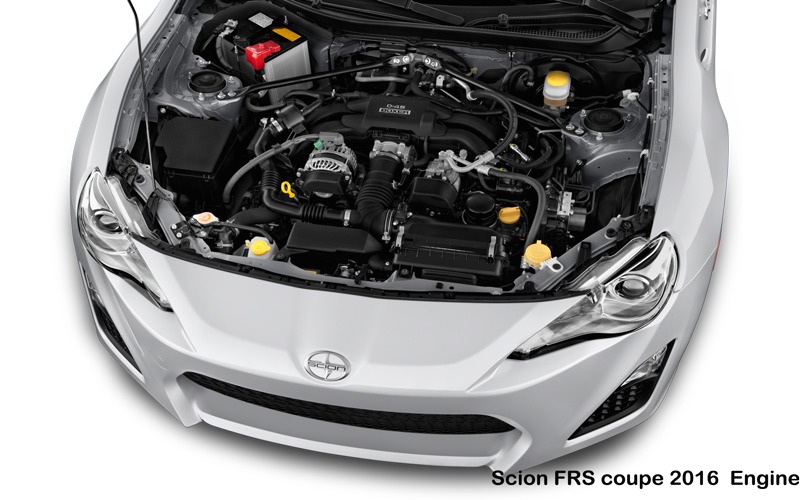 This car is available with 6 speed manual transmission that is so much smooth that you will not wish for automatic. Steering embed inside car is Electric power assist rack and pinion and here you found the complete package inside one car.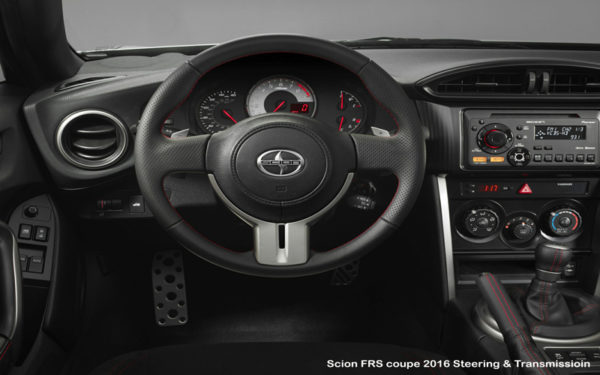 Comfort and Security:
If you are taking this for fun only than I will say it is best but if you are expecting more from this than there are lots of things missing in it. Staring from front seats that are so much comfortable both for driver and passenger but when you move on rear ones you only found difficulty in sitting because those seats may be only for emergency but not for carrying the passengers. But everything has its use in the world so does these rear seats when you open the trunk you found little space that bound you from carrying lot of things and here come the functionality of seats, rear seats are foldable so by folding them you get enough space to place lot of things.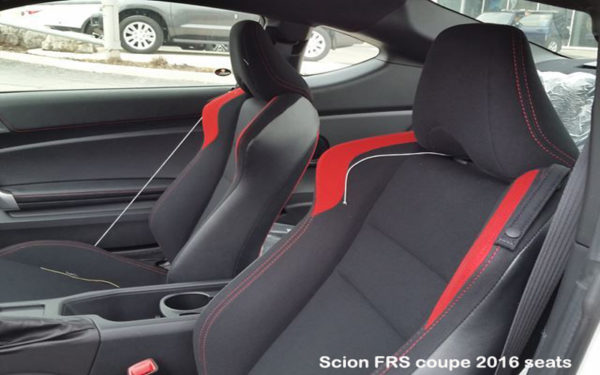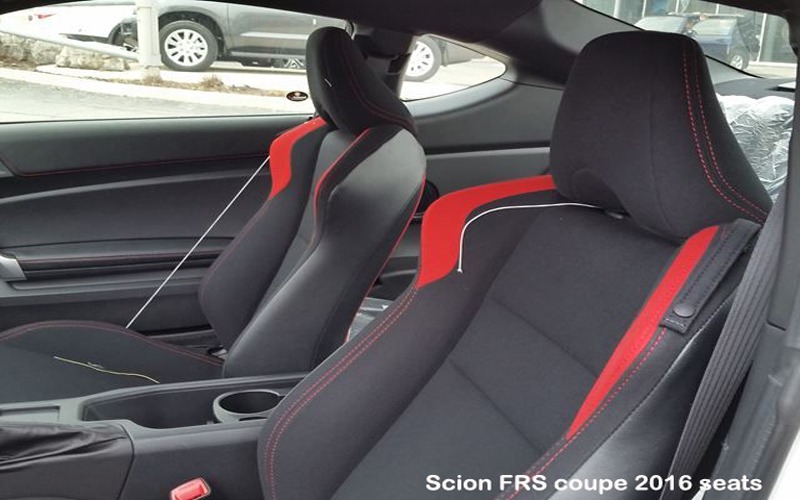 There is no arm rest present on front as well as on back but you have cup holders, manual air conditioning driver foot rest and manual tilt telescopic steering column for make you feel comfortable. Some more issue in comfort zone are with seats that are not adjustable and don't have lumbar support but you have manual adjustable front head restraints. As it is a sport car comfort is an important part but security is more important because life is always more precious than comfort.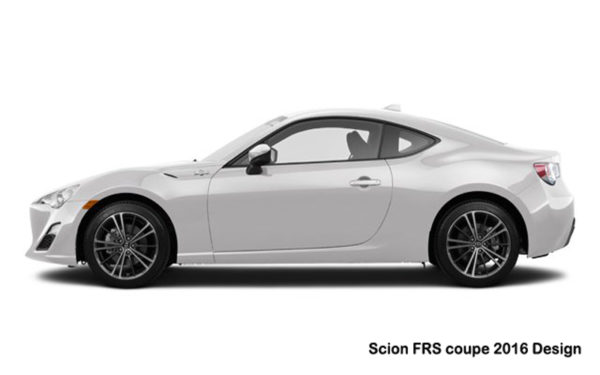 If I give vote for security section than this car will receive 4.5 out of 5 because there is nothing missing in it, you have Electronic stability control, traction control, side impact beams , airbags with occupancy sensor that are also present in 1st and 2nd row curtain and at the end most important thing the First aid Kit. There are lots of other features that we have added below for your complete Reference.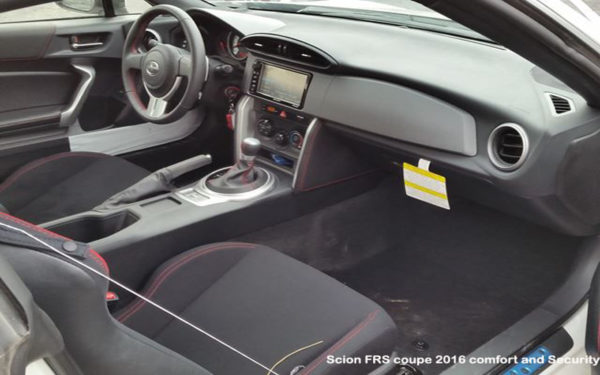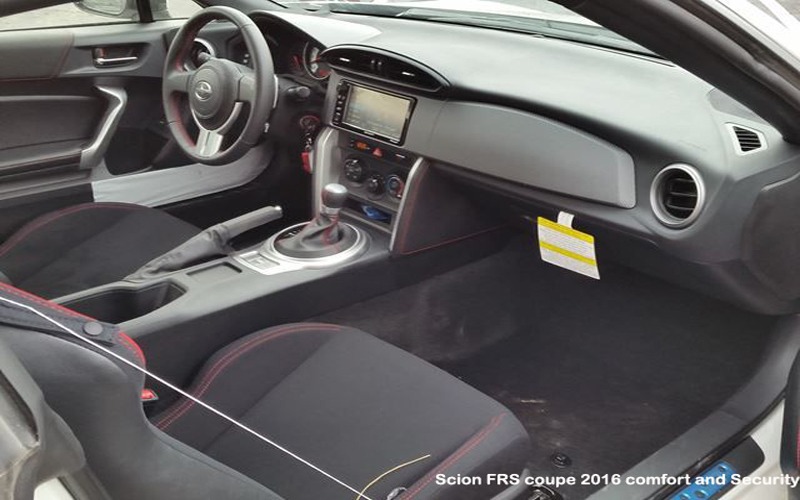 This was the complete details of the car Now it's on you if what will be your preference? Are you looking for fun or comfort choice is yours. At the end of article don't forget to share your comments and reviews about the Scion FRS Coupe 2016.