Smart Fortwo Electric 2016
Two first things that come in mind by hearing the word smart; first one is artificial intelligence and 2nd one is Eco Friendly car. In case of Smart fortwo it is an Eco friendly Electric car, Small Electric car that gives you more than your expectations. In the price mention above this is a great deal to get Smart Fortwo Electric drive.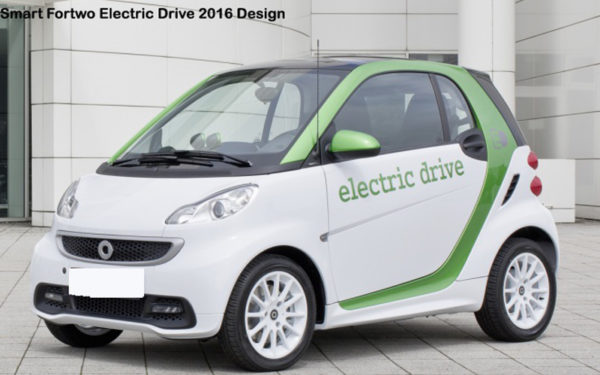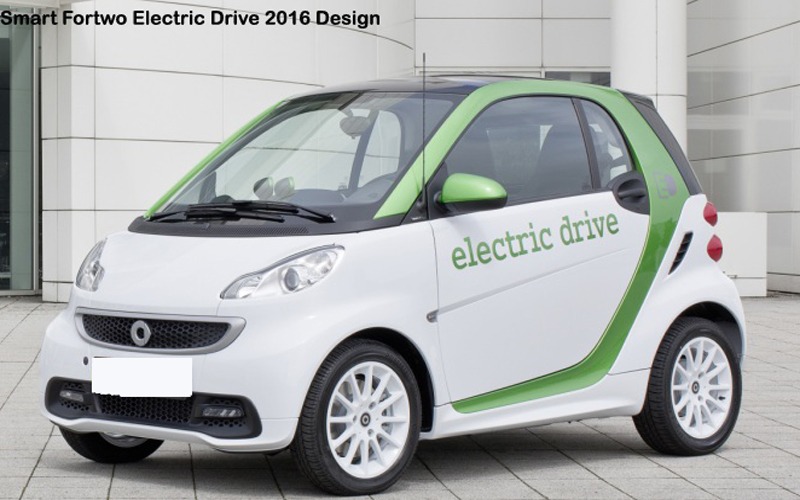 There are lot of things have been added in this small beautiful vehicle that make it a better choice and what's added in the little smart car than let's start with Design.
Design:
This is a little Hatchback coupe that has sitting capacity for two members one is you and other is your life partner, friend or can be any one there is no restriction. Starting from exterior Front this little fairy have small net grille with logo inside. Overall length and width of car is small you can understand by this that it has only two persons seating capacity. Beside of grille there are present fully Automatic projector beam Halogen daytime running headlamps and in below bumper there are fog lamps.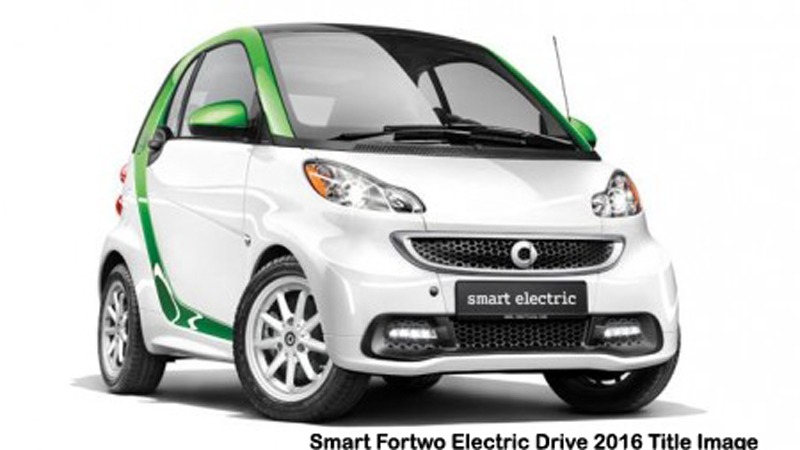 When you unlock your car using your blade smart key bottom lights under headlamps shows up that tell you I am ready. Color combination on exterior is so beautiful and has lot of choice according to your taste. Doors of car are wide enough that you got no problem while sitting inside; this is the better thing in the smart vehicle. In this version's rear side tail lights have been upgraded that now look sharper than previous one. More on rear upon opening the trunk you get nice space for luggage but that is not as deep as previous one. It has 15 inch small wheels that are surely according to its size and also give better appearance to its exterior.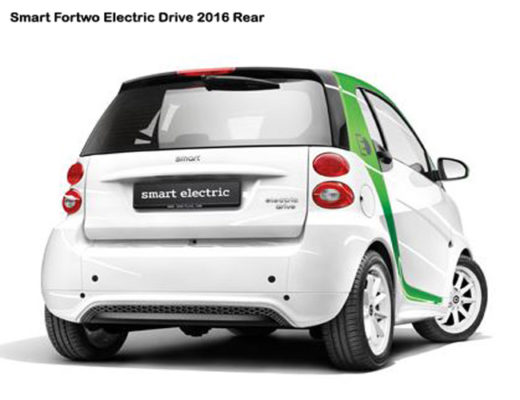 Front and rear bumpers of car got same color like body but colors on roof and mirrors can be different that is part of its exterior design. Moving inside there are two options present for seats one with Leather and other with Fabric, it depend upon which trim level you choose, this one has fabric material on seat. Interior of car is so nicely made with lot of features present. You have radio air for entertainment, input jack for your phone so you can hear mp3 music of your choice.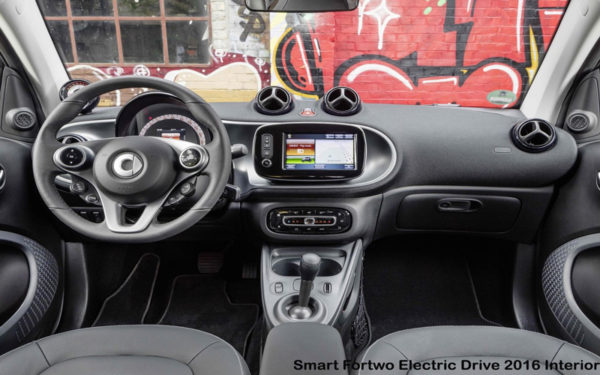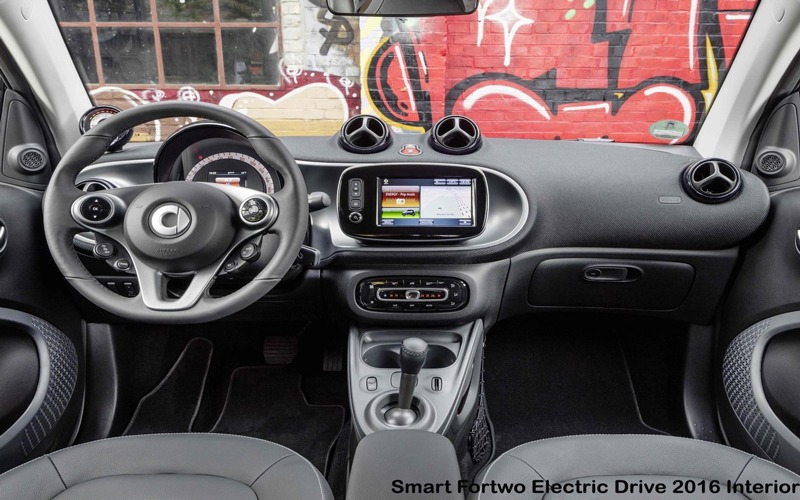 Lot of things are missing too like there is no infotainment system, no charging options for mobile and many others that found in gasoline or diesel cars. Overall interior is so beautiful and nice color combination has given inside too.
Engine and Transmission:
This smart Fortwo vehicle has 1.0 L Premium unleaded 1-3 engine that works on 3 inline cylinders and generates 89 horse power. It can reach up to 78 miles per hour top speed whereas it takes just 9.8 seconds for 0-60 miles per hour. This Rear wheels drive vehicle give you fuel efficiency of 122/93 Miles per Gallon of Electricity.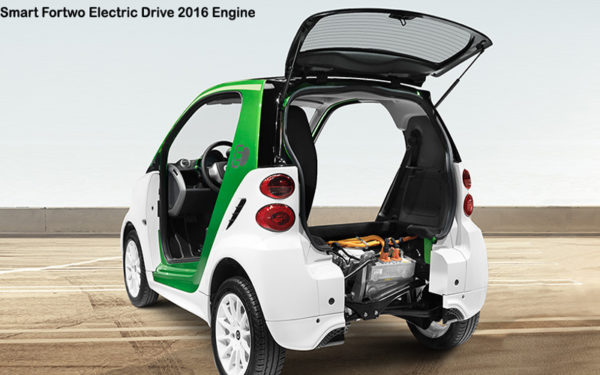 This electric car available with automatic single transmission other versions also has manual option.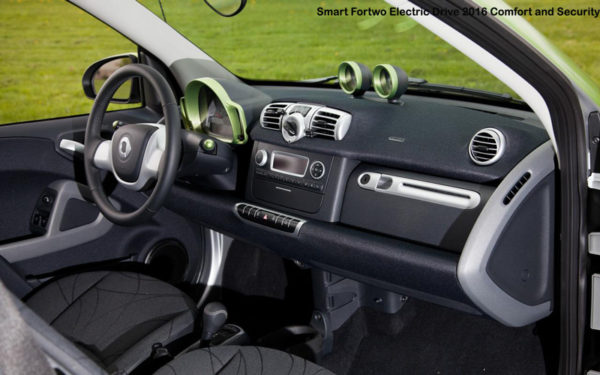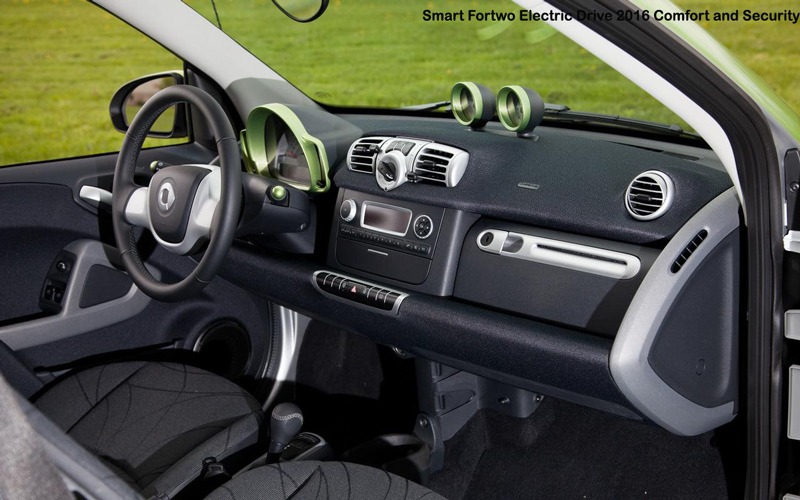 It is loaded with Electric power assist steering that is a good option in this vehicle moreover it has a great turning radius of 6m that you can take a complete U-turn by staying in your line.
Comfort and Security:
Seats of this small car are quite comfortable that also have option of Heating. Like I told you before lot of things are missing in this small vehicle as there are not adjusting options, no lumbar support and you had to sit inside whatever you have.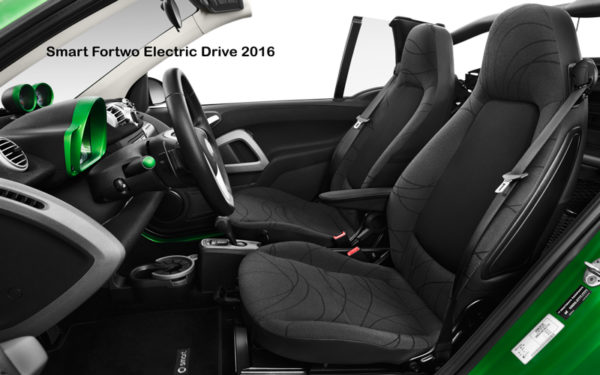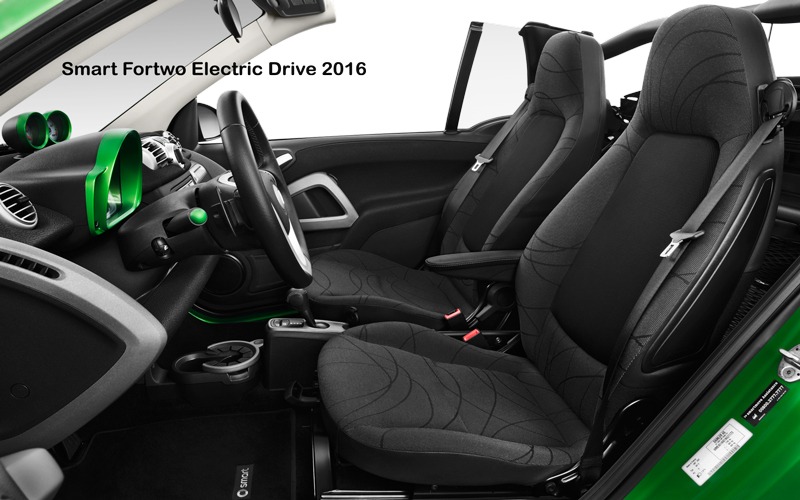 There is lot of compartment space inside the car and that is another thing that I like most in it, you have two compartments on passenger side, a big compartment in rear door, and two deep cup holders. More in comfort zone you have Automatic air conditioning, Drive foot rest and Sunroof. Let me tell you one thing this is the best package in the price and you can't deny it. Security zone of this car is so much better you have all the option that could be found in expensive gasoline cars. Impact beams, low tire pressure warning, Electronic stability control, ABS and drive line traction control, and about five to six airbags with occupancy sensor. Overall this is an awesome car that has so many options for their users. Complete specifications and list of features also shared below and don't forget to give reviews and comments about this small but great vehicle.