Subaru Crosstrek 2017
If you are looking for a vehicle that serves you better both on road and off road then you are at right place, this is Subaru Crosstrek 2017 that is off road capable vehicle. One important thing that make this an off road vehicle and that is its ground clearance which is quite more than lot of other competitors.From the first release not so much changes have been seen in this vehicle, same with 2017 model not so many changes leaving few minor but expectations are there will be lot of changes in 2018 model. Before going into detail about Crosstrek 2017 first let try to understand the meaning behind its name.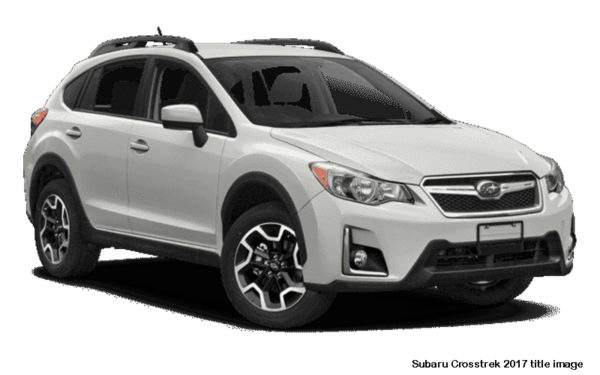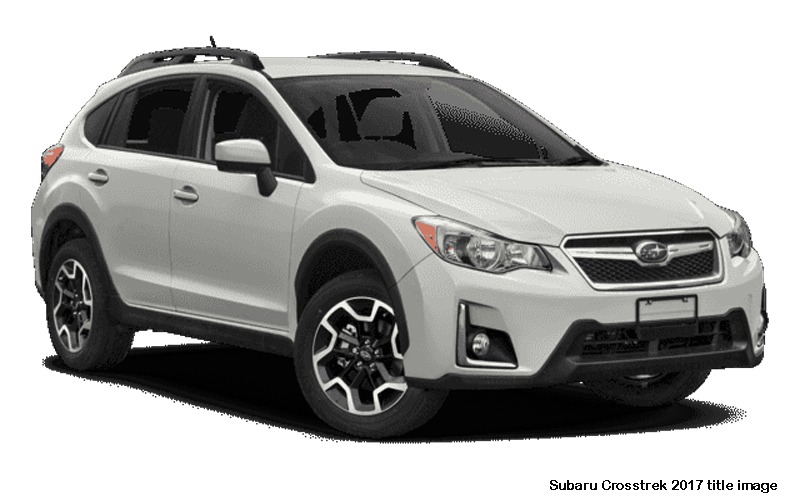 Meaning of Subaru Crosstrek:
Most of time cars name meaning attached to different places that are why it can be difficult to understand the meaning, but once you understand the meaning you will know more about car just by its name. Lot of people will aware of Subaru meaning and one can find by seeing logo only, it is a Japanese word that is used for cluster of six stars which are known or called six daughters of Pleiades by ancient Greeks, Now the meaning of Cross trek can be found by breaking the word in two, first "Cross" that is simple to go other side by passing any stream, river or something like that whereas "Trek" is a long journey that is usually made on foot. As it is an off road vehicle that's how they want to give meaning of passing a long hard path but this time on Subaru Vehicle. This is what I infer where you can understand different but meaning of words are same.
Design:
As I told you earlier no changes to 2017 model but it is still important to know what is present on exterior of Subaru Cross trek 2017. From Exterior this is so good looking with nice sleek design. Front of Car is quite decent with addition of HID headlights that are new in 2017. But if we compare its HID head lights than it will be not wrong to say that other competitors are better because they got LED lights that give brighter light and sharp view at night.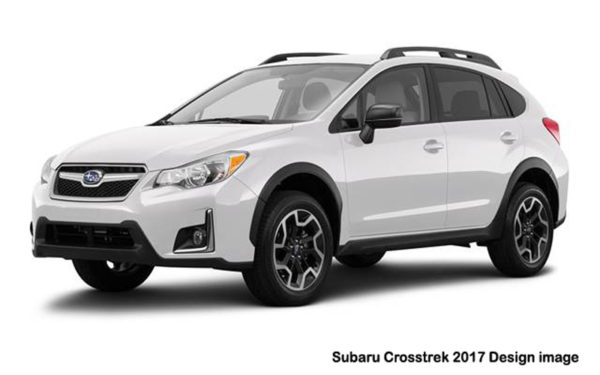 Fog lamps are also present that may help out HID to give better lights. Moving from front to rear one thing get clear, this is a small package car that can easily parked in city without issues.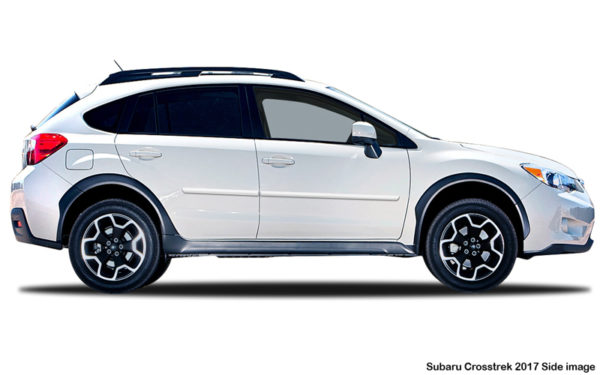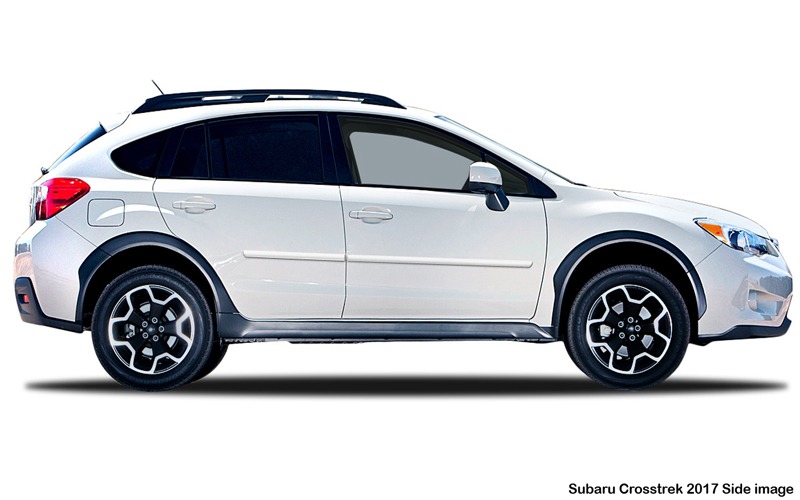 On the top of car their present roof rails where you can carry other things while going off road like your bikes, yurts etc. Moving to rear side; personally I didn't like its rear that look little bulky front is better than rear.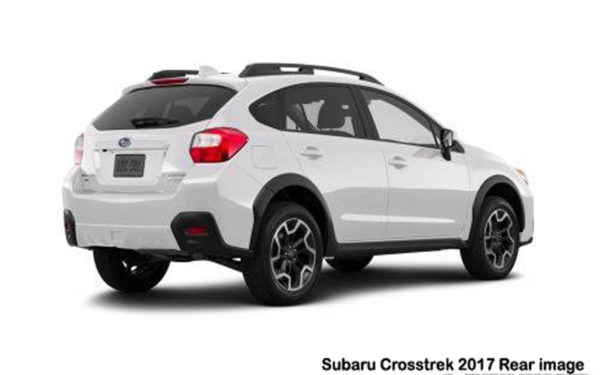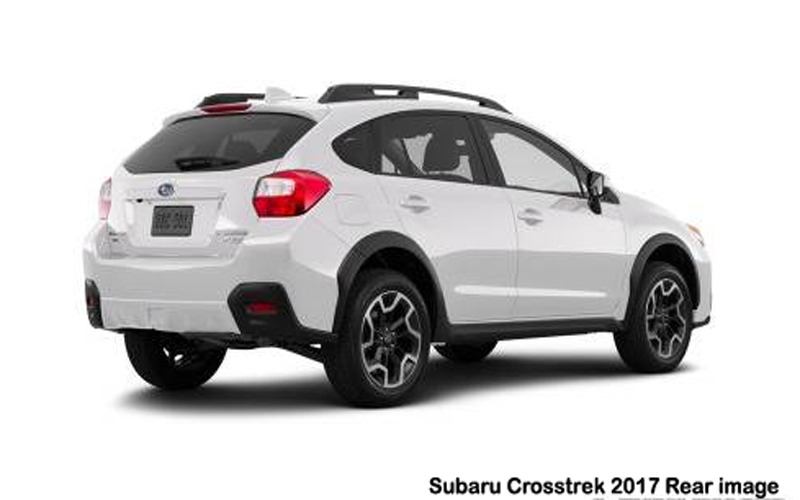 Moving inside that is better but not in favor of comfort that will be explained latter in comfort and security zone. You have leather seats with orange stitching that give little sporty look to interior but leather used on seats is not of good quality.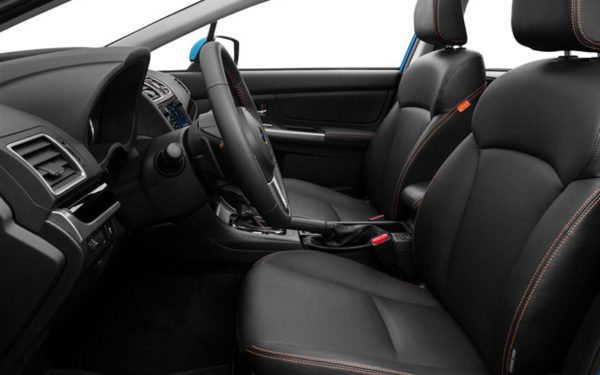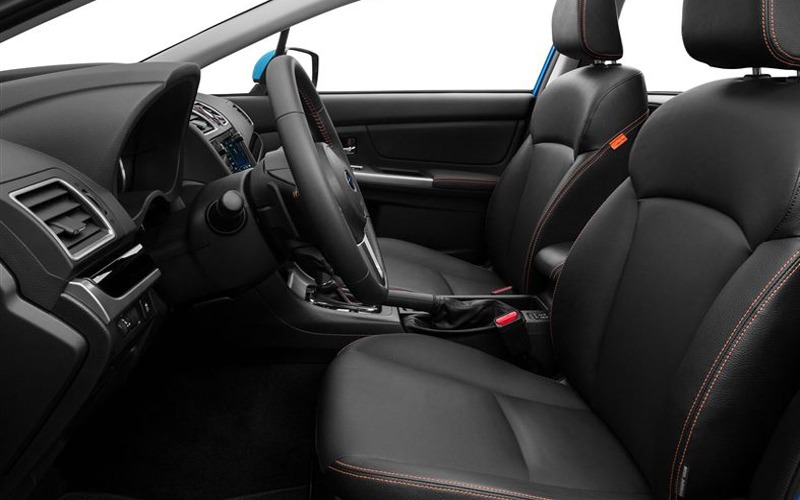 Good thing is 6.2 inch infotainment system that can be called the best infotainment system because of its easy navigation. More you have leather wrapped steering wheel, plastic made dashboard and manual knobs used on infotainment, that is another bad thing that I didn't like in it.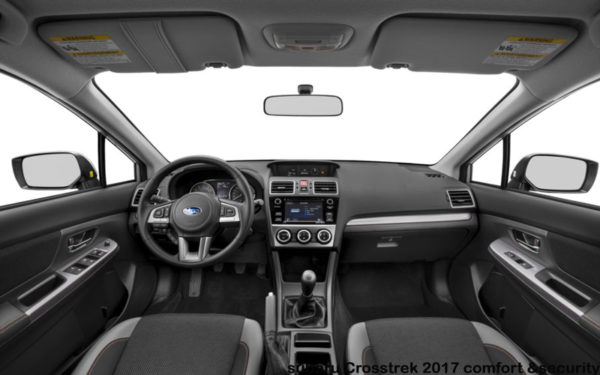 Engine and Transmission:
This Subaru Crosstrek loaded with 2.0 L four cylinder non turbo boxer engine that is same in its all trims. This 2.0 L engine produces 148 horse powers that being utilized to get top speed of 118 miles per hour with reach of 0 to 60 miles per hour in 10.3 seconds.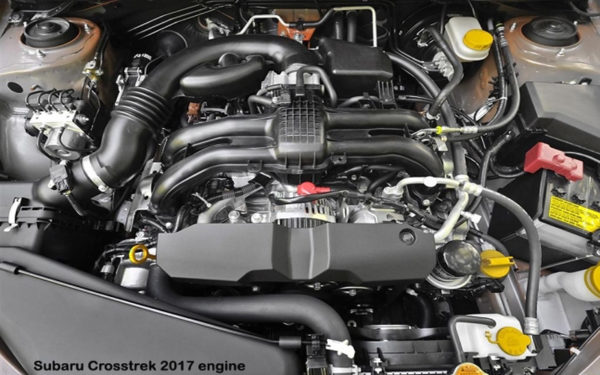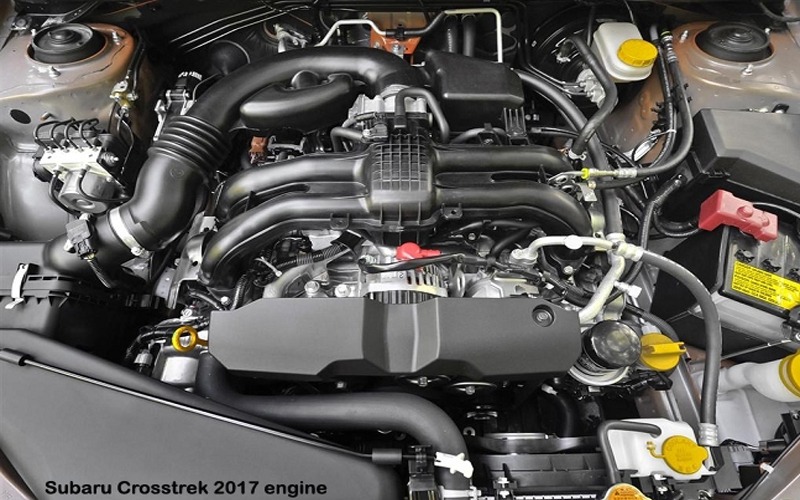 Fuel economy is better that is 26 miles per gallon within city where 34 miles per gallon on highway. In such competition this Subaru cross trek come with 5 speed manual transmission another bad decision. Steering wheel has one better option that is Electric power Assistant with speed sensing.

Comfort and Security:
Moving from top to bottom lot of  drawbacks have been seen in this car, we didn't write wrong about cars but we only write that we find and explain as we feel. Comfort zone of this car is okay but not good, with five persons seating capacity there is not enough room both on front and rear as well. If your height is 6 feet or more than 6 than you will face lot of problems while sitting.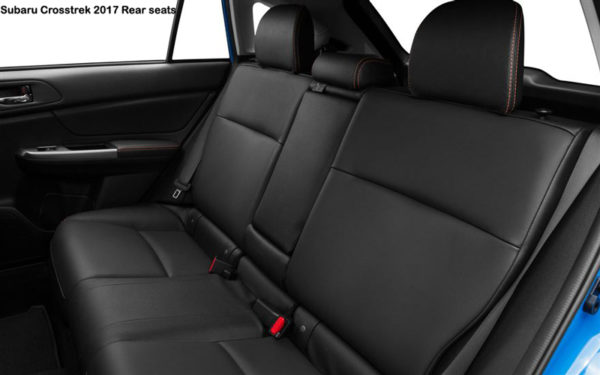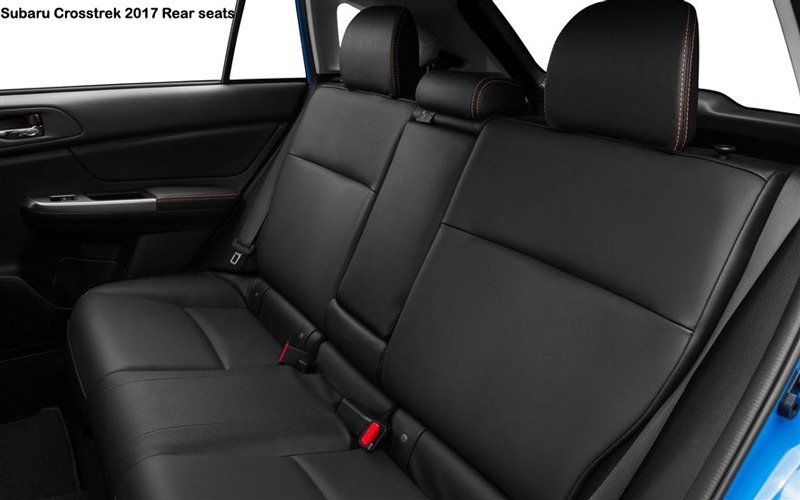 These okay seats are not hugely comfortable there are lots of issues with that. The one and most important that driver seat is not very adjustable even though no lumber sport adjustment, on the top of these all the adjustment in the car are manual because of which this become a harsh ride. Sitting inside you will hear lot of noise because noise cancellation is not good in Crosstrek. Some features that are added to make it comfortable includes front centre arm rest, rear center arm rest, cup holders  and another good feature dual zone climate control. Front seats are heated and optional ventilation while rear seats are normal but optional ventilation can be added with some extra money.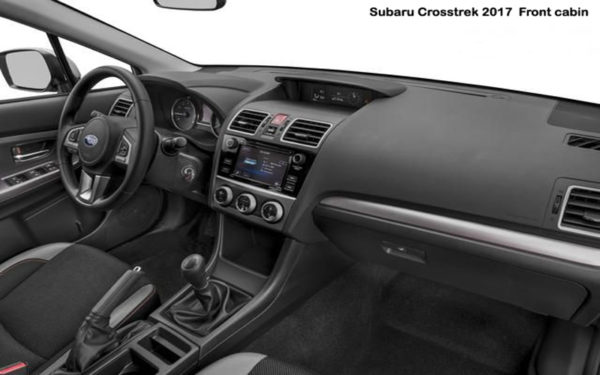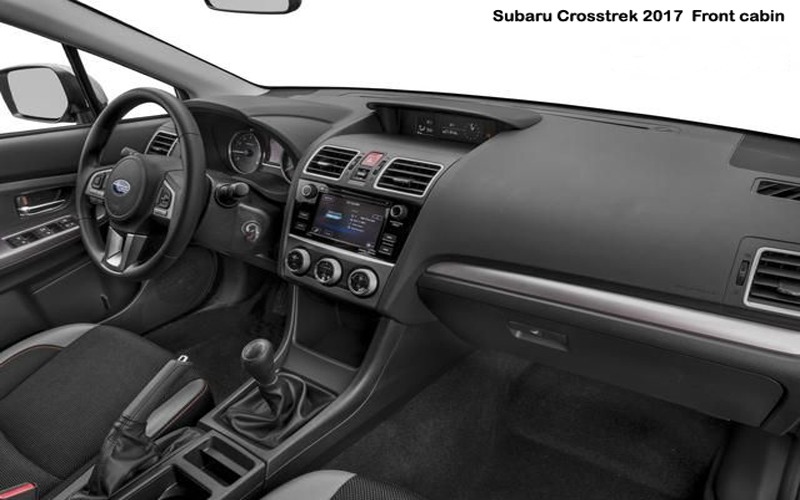 From the last 2 years Security zone of Subaru is known to be best so many options are present that make it best in this part. You have blind spot detection, best forward collision braking system and lane keep system. Some other but important features related to security are Electronic stability control, ABS and Drive line traction control, side impact beams. More details related to air bags and seat belts are added in features list. This was the little review about this Subaru Crosstrek 2017 if you know something else and more good things in this car kindly share with us.