Suzuki Splash
Suzuki Splash was introduced as a city car in 2008 by Japan. It was introduced as a five door hatchback with front engine design and front wheel drive. Suzuki Splash made its global market afterwards by launching in other countries. Maruti Suzuki launched Splash with the name of Maruti Suzuki Ritz in 2010. However it was discontinued in Europe in 2014 and 2nd generation Ignis took its place and it was discontinued in India in 2017. Suzuki Splash has been discontinued in markets now but you can only find the used car for purchasing. The imported models of Suzuki Splash were also available in Pakistan from time to time but it never got a huge public demand in Pakistani automobile markets too. The 2011 model was comparatively loved much because of the changes in its facelift. It was available in 1.0 liters petrol engine or 1.2 liters petrol engine and three models were available including SZ2, SZ3 and SZ4. The 1.2 liters engine car has a naturally aspirated four cylinder engine which has four valves while the 1.0 liters engine car has a naturally aspirated three cylinder engine.
Engine and performance of Suzuki Splash:
The 1.0 5MT car is powered by three cylinder 997 cubic centimeter engine that generates the horsepower of 64bhp at 6000rpm and torque of 89Nm at 4800rpm. It can accelerate from zero to hundred kilometers per hour in 14.7 seconds and has a top speed of ninety nine miles per hour. It offers a mileage of 37.3 miles per gallon in city and 51.1 miles per gallon on highways. It only offers front wheel drive option with five speed manual transmission only. On the other hand the 1.2 liters K12B engine car is powered by four cylinder 1242cc four valve per cylinder engine that generates the horsepower of93bhp at 6000rpm and torque of 118 Nm at 4800rpm. It can accelerate from zero to 100 kilometer per hour in just 12 seconds and offers a top speed of 109 miles per hour. It offers a mileage of 38.6 miles per gallon in city and 52.3 miles per gallon on highways. Both the models have a fuel tank capacity of 45 liters.
Exterior and interior features of Suzuki Splash:
The Suzuki Splash is a five door and five seated hatchback with 146.3 inches length, 66.1 inches width, 62.6 inches height and ground clearance of 5.7 inches. The front design of the Splash has sharp sleekly designed upswept headlights and a chrome accented rectangular grille with car's label encrypted inside and the fog lights are also present to help drive in extreme weather conditions. The rear end of Suzuki Splash has trapezium shaped tail lights and over all the exterior of the car is well proportioned.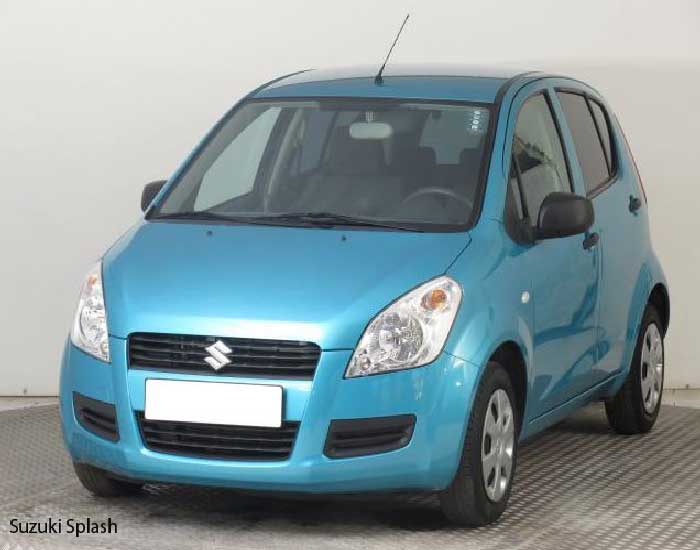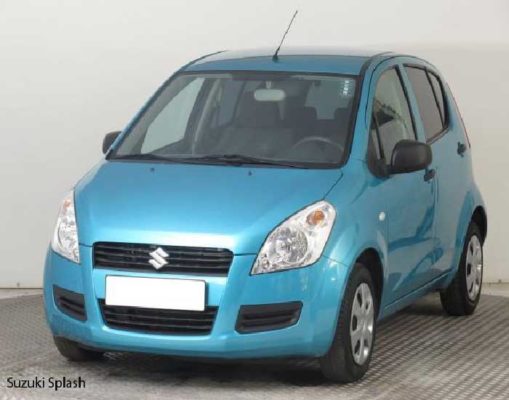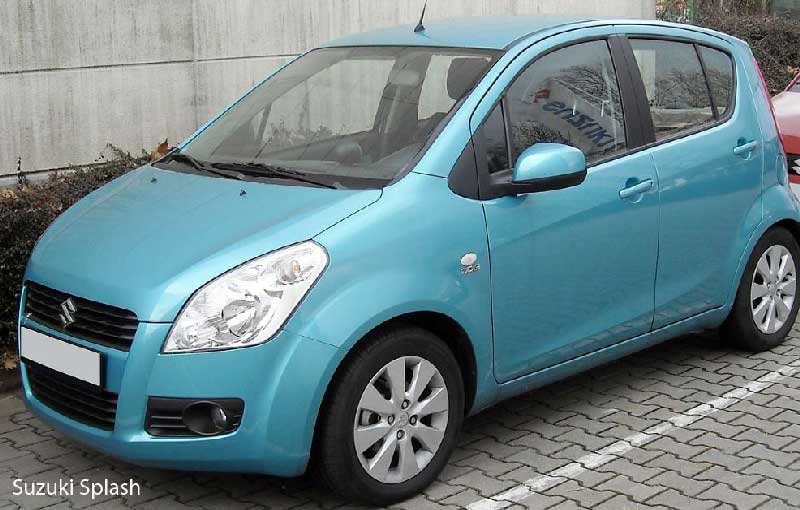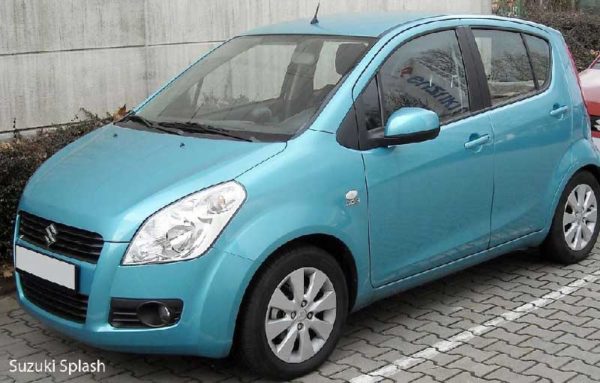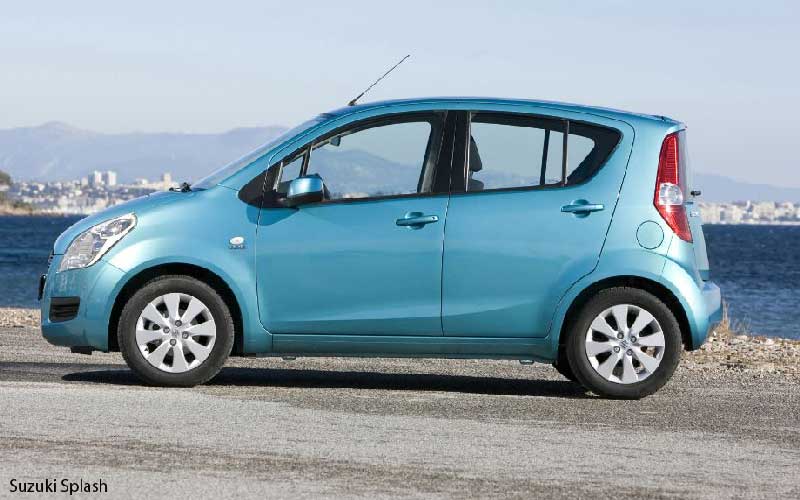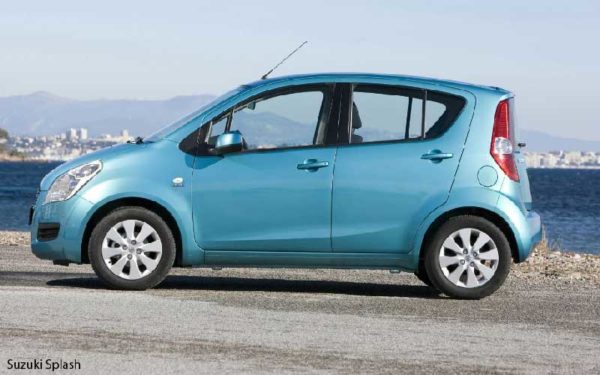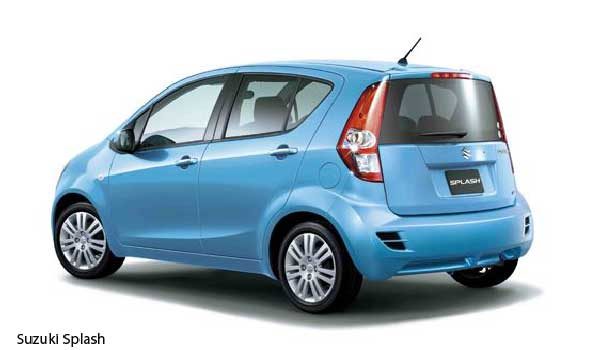 The interior of the car is also very well proportioned with fabric covered front and back seats that are comfortable and satisfactory in accommodating five passenger. It features power steering, power door locks, cup holders, anti-lock braking system, six air bags, EBS, air conditioning and heating system. The SZ2 trim has power windows, central locking system, CD player and a steering wheel with leather covering but there is no air conditioner available in this basic trim while the SZ3 and SZ4 offers air conditioning system along with fog lights and alloy wheels. The automatic transmission is only available in SZ4 trim while all other trims provide manual transmission only. It offers a boot space of 178 liters which is just satisfactory but however the back seats are foldable and you can carry a luggage of 573 liters when the rear seats are folded.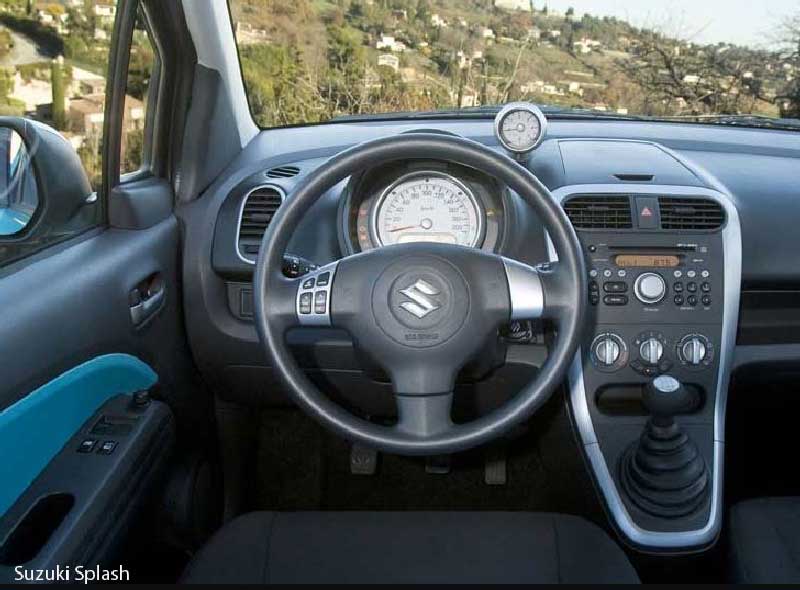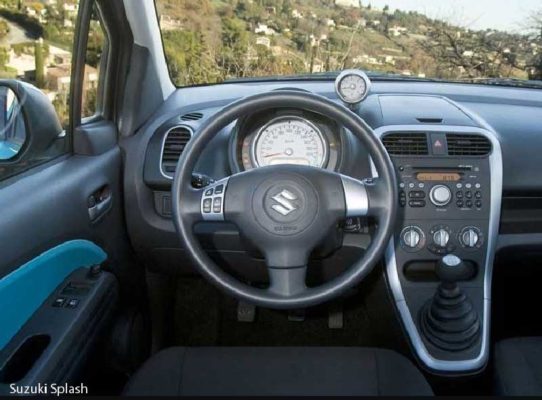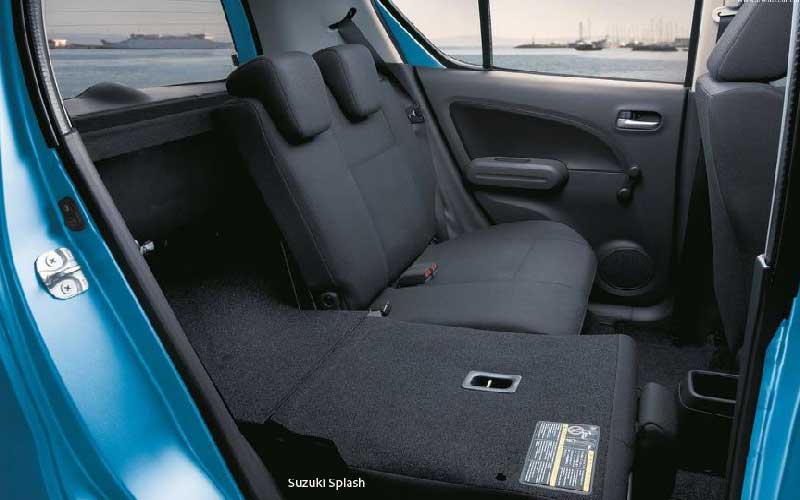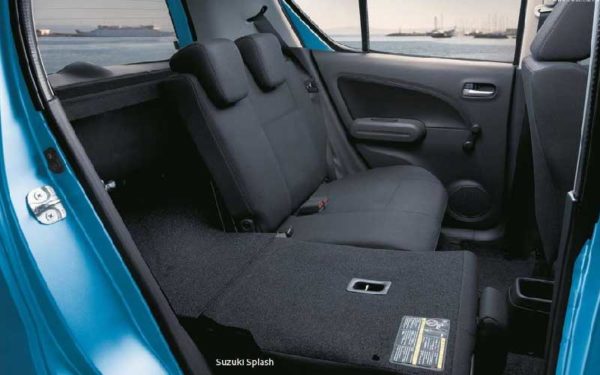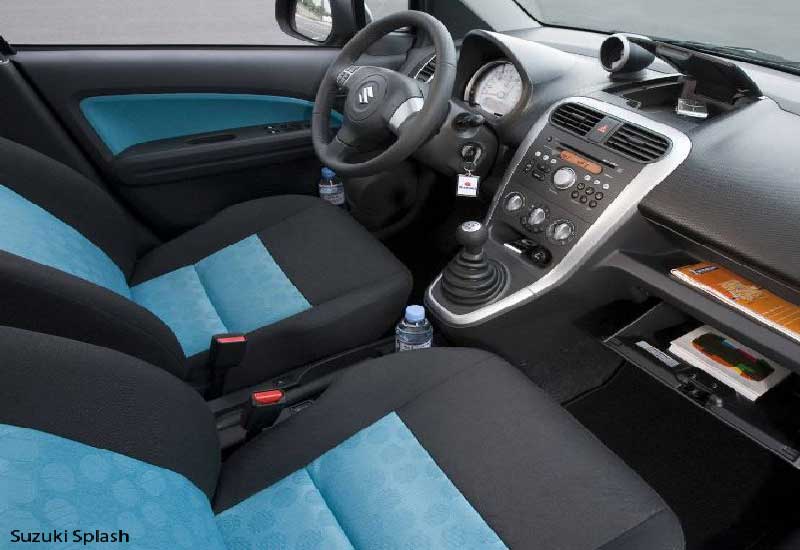 Major Drawbacks of Suzuki Splash:
Suzuki Splash did not have a favorable market and it had to face very low sales because it did not gain much good reviews as compared to the other cars. Firstly it does not have a good fuel economy and customers complaint of only eighteen miles per hour mileage which is very low as compared to the exact values provided by the company. It has a very expensive running cost and shows problems in engine, gear box, suspension and clutch very often.
Most common problems observed in Suzuki Splash are faulty suspension springs that occurs when you hear a banging sound on passing through speed breakers, rear suspension strut failure that is felt when a knocking sound is heard from back suspension while driving. The stability control system warning light appears on the dashboard when you have faulty stability control system and it becomes a major cause of accidents. The split oil breather pipe can cause oily smell inside the cabin especially when you open the bonnet. Diesel Particulate filter can become blocked and the diesel particulate filter warning light can be seen on the dashboard. Customers also complaint of failed windscreen wiper mechanism producing irritating noise. One of the major issue faced by the users of Suzuki Splash is the availability of spare parts. Spare parts of Suzuki Splash are not readily available in our country and if you are successful in finding the spare parts then you will have to pay heavy amount for it as compared to other local cars and the maintenance value of the car becomes very high.
Price of Suzuki Splash:
The used model of Suzuki Splash 2011 can be purchased in a range of 8 to 10 lacs Pakistani Rupees but it is not widely available car as it did not succeed to earn a huge public demand and Suzuki Swift has widely replaced the place of Suzuki Splash in the automobile industry of our country because Suzuki Swift is provided with all the better features that were lacking in Suzuki Splash.