There were many rumors about this iconic vehicle; many auto shows elapsed waiting for this legend while it appears nowhere but now Supra is on the way for Geneva auto show 2018 as tweeted by Toyota Global
At 2018 Geneva Motors show a modern racing concept signals Toyota's commitment to Bring back to Market its most iconic sports car
Now there is no doubt about it that supra will display at Geneva auto show. Teaser photo of Supra has large pedestal Wing, double roof and Ductail style rear decklid that shows much resemblance with Toyota's fit concept.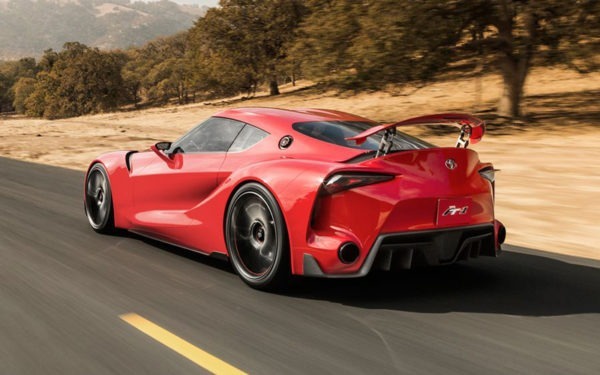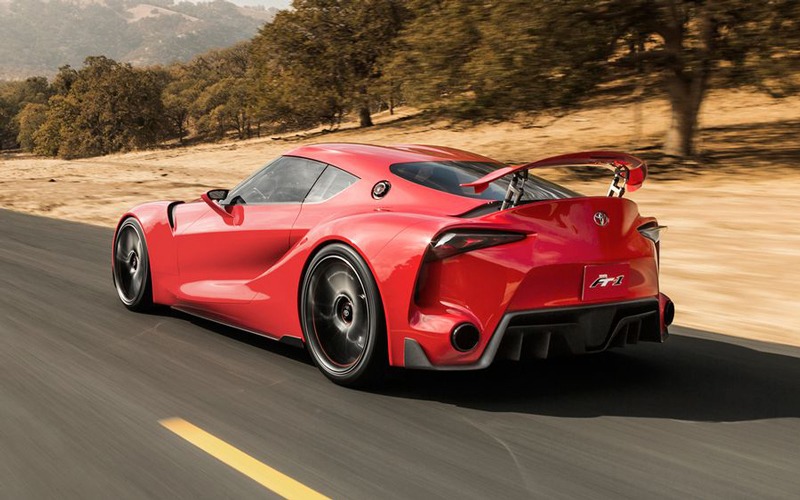 Read also: Corbellati plan to introduce world fastest Missile car at Geneva auto show 2018
There are also chances that supra will given a different name this time as no word supra has been used in tweet but whatever name it has there will be no change in its behavior it will remain a super racing machine.
Expected Configurations:
As we all know that BMW and Toyota are working together on Supra and Z4 and if we consult Japanese Magazine best car than supra will have 335 horse power with 332 LBft torque while it will have BMW built turbo charged inline six cylinder engine. Let's wait until 2018 Geneva Motors show to know complete details about supra as we cannot depict more from a single photo.