There isn't any field left from where automobile manufacturers didn't pick the best ideas, they found every field inspiring so does they adopt style from every field not matter if it is related to culture of any country or related to living style of someone. They copy everything and put into designing best vehicles on the basis of those, same is here; A Berlin based company T.Fotiadis that has profession of designing luxury yachts and residential interiors is looking forward to apply their experience on designing range rover 6×6 truck.  Another vehicle AMG G-63 6×6 was also introduced by Mercedes but there was a solid purpose behind that which was performance while this Range Rover 6×6 didn't have capabilities of Mercedes AMG-63 6×6 than why this vehicle is being made, a question that arise in everyone's mind. This one also has a purpose; a sole purpose to serve the Richs or it will be much better to say to serve the owners of Yachts. It has also given a name of SLT (SuperYacht land Tender) that is also related to Yachts. Exterior details of Ranger Rover 6×6 SLT also have similarities but in terms of long length (244 inches), big height (73 inches) and wider width (84 inches).
Read Also: Volvo S90 Ambience Concept: Made More Natural – 2018 News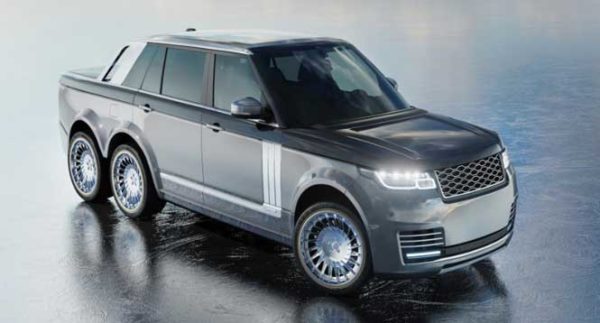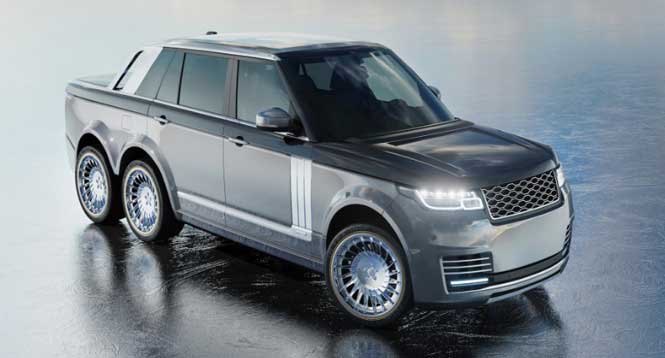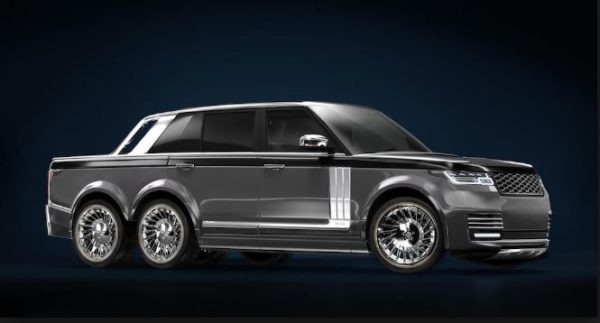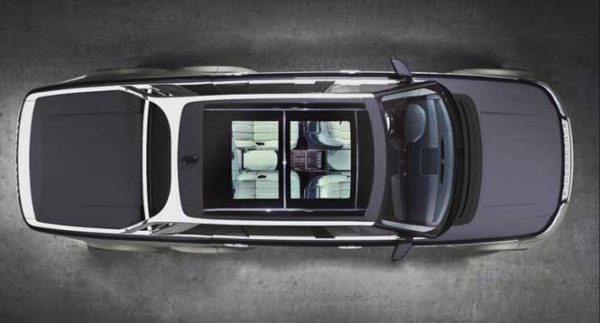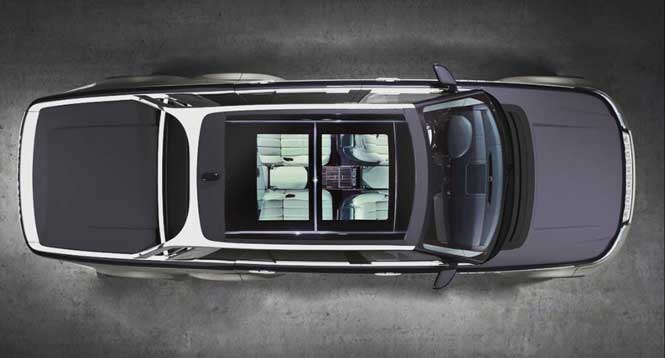 Engine:
Range Rover SLT 6×6 will be available with 3 different engines depending upon the user choice which includes 2.0 liter inline 4 cylinders with plug-in hybrid system, 4.4 liter V8 Diesel engine and 5.0 Liter Super charged V8.
Expected Interior:
None of the interior images of vehicle available but company has plans to use Liquid Metal & Resin, porcelain, crystal inside. Other expected luxury features will be; wine chiller, power operated folding tables, on board wifi and LCD for all passengers. This vehicle will display at 2018 Monaco Yacht Show in September.