There is lot of competition in automobile industry even the new technologies have hundreds of competitors from the very beginning , Many companies already have plans to introduce autonomous electric busses for ride hailing services and the list increases with every passing day. Another addition is of e-GO Mover Mini Bus concept which is introduced by ZF and e-GO, their ambition is to reduce traffic from roads for which they have different plan and point of view, they explained that autonomous technology alone cannot solve the issues related to traffic and for solving the issues first of all we have to reduce the number of manual vehicles from roads. For doing so they will start e-Move service with drivers for about 3 to 4 years and when people will start preferring these rides over personal conveyance they will introduce autonomy level 4 to their vehicles.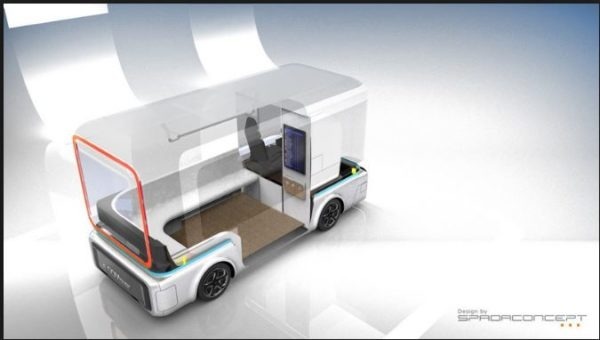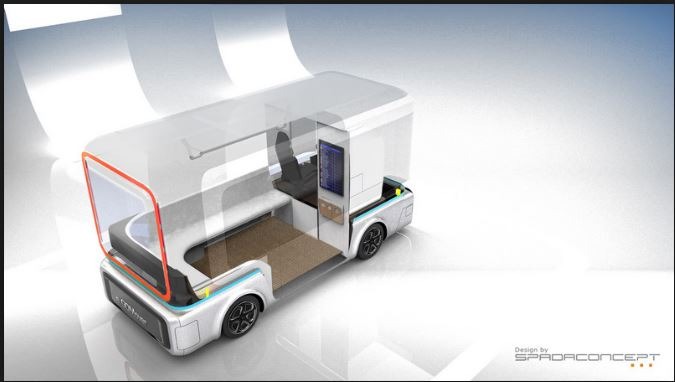 A single e-GO mover will able to accommodate 15 persons including 10 seated and 5 standing, ZF CEO Wolf Henning Scheider is the one who introduces this concept and according to him there is so much need for such type of vehicles in market. According to ZF they already have 72 customers those are demanding e-GO for cities in Germany and Europe.
From the next year 2019 there is expectation of 400 e-GO movers and until 2020 there may be 2000 to 3000 in different countries performing different services.  These new e-GO will be introduced in Europe 1st than china and USA.
 Debut Location & Day: Showed on ZF's Technology Day, at the automotive supplier's headquarters friedrichshafen, Germany.