Ride hailing by UBER is the most famous and known service around the globe, many other companies are trying to start this business but the problem is why people will leave the UBER and start using their services? There should be something new and better. What could be new?  BMW has found a new idea from the existing one, as UBER provides only hailing/ride-sharing service but BMW added another service of drive the car and combine it with ride sharing in a single application and made the first and only app that provides both services.
This has been done for limited group of seattle and lovers of BMW; Concept is simple if you want to drive any of BMW vehicle you can book by using Reachnow app and amount will be charged according to time in mints. For example if you drive a vehicle for 15 mints and park for 12 mints than app will charge you bill for the exact mints of driving and parking but will also provide you free parking at many different places.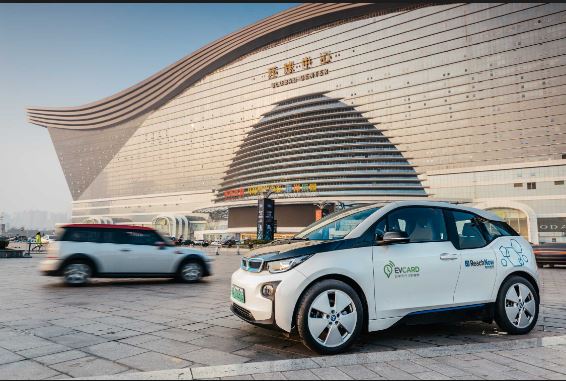 This service has been started in seattle and Portland areas where BMW Nascent ReachNow division have many BMW and Mini vehicles under their control which they were using for delivery and rental services. Reach now was already working there but with two different applications "Reach Now Drive" and "Reach Now Ride" but now both of these are combined together. The different thing about this service is if you booked a vehicle for drive and you need to park than you are not restricted to park it in their defined areas but you can park it anywhere and if you park it in your possession company will provide discount on per mint basis and vehicle can be kept for as many days as customer need or want. You can drive any of BMW or Mini models including latest models and if you need a driver they will arrange one for you.
This is a very vast idea that will be adopted by many other companies and this idea can be implemented on anything that moves including bikes, train, airplanes or yachts , this will also force many other automakers to think better ideas and new ways to earn more profits.