Still there is not any direct competitor of Tesla in electric range, Many companies are working but none of all able to produce all electric vehicle that can compete against Tesla's vehicles. Customers are desperately waiting for some competition that gives competitive price and ride. Model "S" of Tesla is the most selling model of this year that showed people are preferring all electric vehicles over hybrid or gasoline powered. To compete against model "S" of Tesla Porsche is set up to release its first all electric car Taycan, Previously Taycan was introduced as concept E for 2020 but they made the plan to launch it in 2019. Design dynamics of Porsche Taycan are alike full luxury sports car with aerodynamic body, bold curves and dummy exhaust on rear those all make it more attractive.
Revealed Specifications of Porsche Taycan:
Electric motors in Porsche will produce 600 horse power while motors will powered using lithium ion batteries which will make the Porsche Taycan to cover up 500 kilometers distance on a single full charge. It will also have fast charging capability using which customers will able to add another 400 kilometers distance covering power in just 15 minutes. Top speed of Porsche Taycan is not confirmed yet but it will accelerate 0-60 in just 3.5 seconds which is less than Model "S" of Tesla but still very competitive.
Read Also: Sion a Solar Powered Vehicle that gets charge as you drive – 2018 News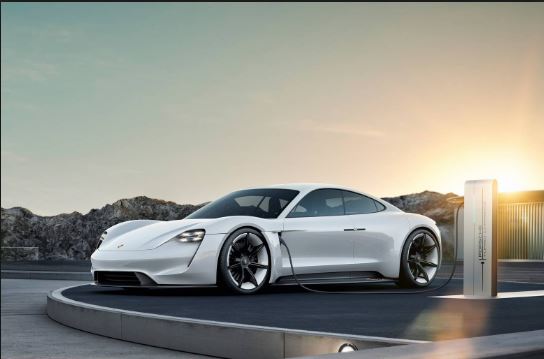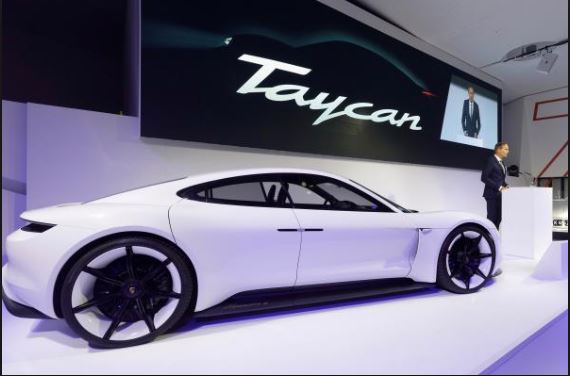 People those want to buy an EV already started to wait for Porsche Taycan because Porsche Taycan is expected to start with price tag of 75000$ which is about 20000$ less than Model "S". Porsche planned to produce about 20000 units every year which can be increased depending on the demand.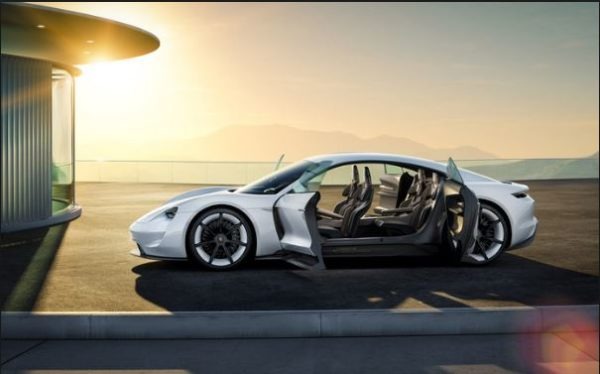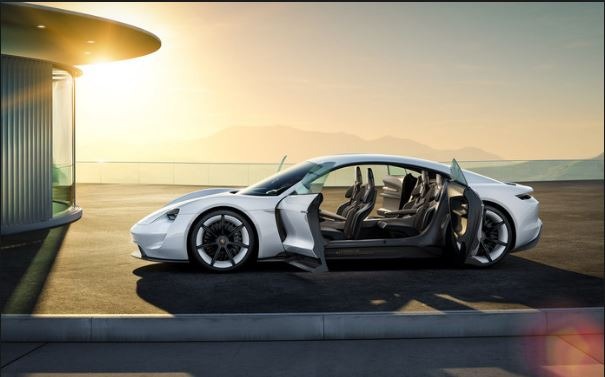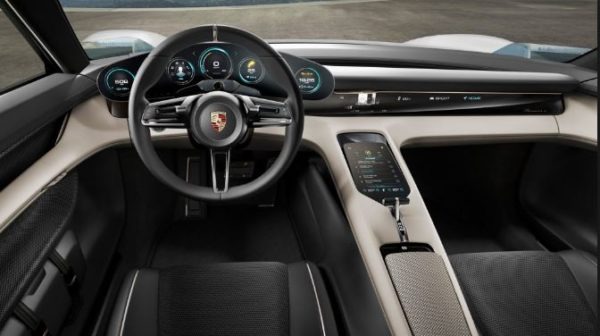 Porsche is also working on a 800 Volt fast charger that will charge 80% in just 20 minutes, let's see if Porsche will able to compete against Tesla Model "S" that is in so much demand and has sold 16000 units before the mid of 2018 while BMW sold 12811 units of its all 4-series, Mercedes sold 11,835 units of its all 4-C classes and Audi Sold 9282 units of all its 5-A  classes but model "S" of Tesla alone sold 16000 units.