We know about only few companies those are struggling for autonomous technology and we always considered these as pioneers; like waymo company that is backed up by Google and expected to launch its self driving services at the end of year, Apple that is now also among the leading companies in autonomy and lastly Tesla and UBER those are also considered the companies much near to achieve autonomy but recently we come to know about Navya, a French based company that is already building and selling autonomous vehicles in united states. These cannot be considered as fully autonomous but have level 4 capabilities because these vehicles are serving in limited areas, two vehicle models of this company are currently on sale including autonomous shuttle and autonomous cab and both of these are fully electric as well, these vehicles are specifically made for urban areas and have limited speed of 30 miles per hour.
Read Also: Volvo 360c electric autonomous concept, comfortable ride from every point of view – 2018 News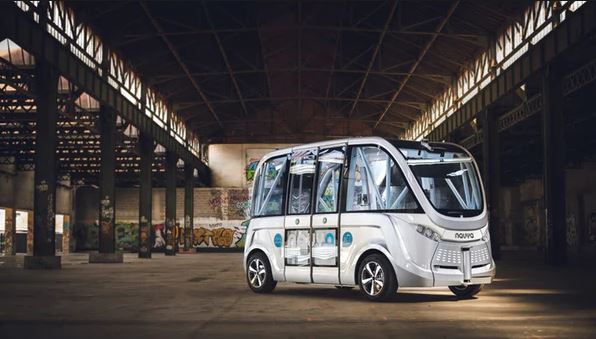 Company told;
"Its vehicles have been designed for last mile travel i.e the final leg of the trip; this is typically between a transport hub and the final destination"
Like UBER, Waymo and Apple, Company Navya is not in hurry to start ride hailing services for now company is just providing these vehicles to different firms and about 36 self driving vehicles have been delivered by company in the first half of this year.